UPDATE 12/6: For those like me who assumed that there would be a lengthy wait before this set got heavily discounted, prepare to flip tables–the Marvel Legends Defenders 4-Pack is the Deal of the Day for 55 bucks shipped (down from 80!). Anyone who was less impatient than me, well… looks like you've won this round! Sale is for today only, so if you want this set at a major discount, now's the time…
ORIGINAL: Ever since its surprise reveal at San Diego Comic Con 2017, collectors have been wondering when they'd be able to get their hands on the hugely-anticipated Marvel Legends Defenders box set. As it's an Amazon exclusive, no one but Amazon knew when the set would be going up for pre-order–or even if it would be going up for pre-order at all or would just show up for sale one day. But patience has been rewarded, and those reservations can now be made: the Exclusive Marvel Legends Defenders Box Set is now up for order!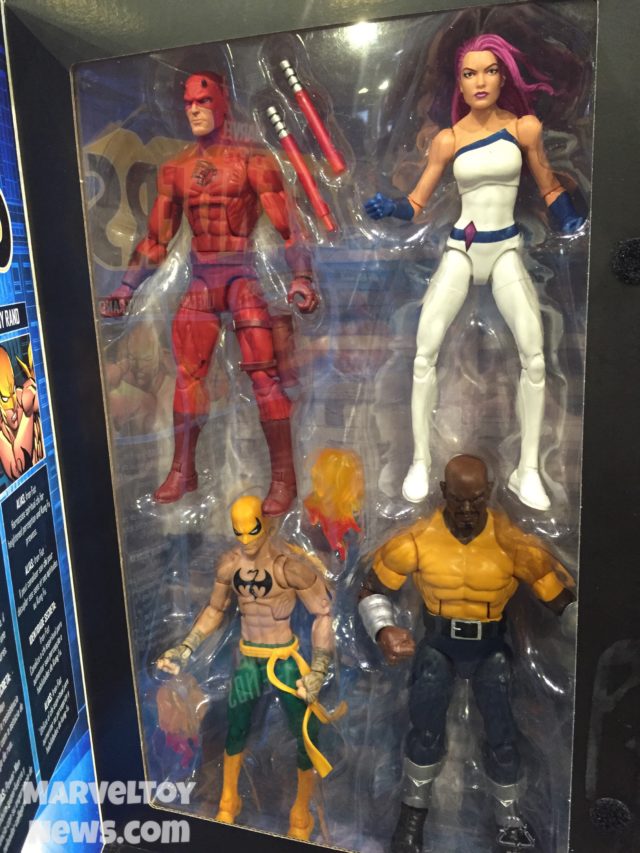 I was really excited at HasCon in September when I got the chance to get up-close and personal with a packaged sample of the Defenders Marvel Legends 6″ figures box set–but merely getting to touch a packaged sample just isn't the same thing as being able to pose and move the actual figures around.
I've been waiting ever since to know when I'd be able to pose that first-ever 6″ Jewel figure of Jessica Jones, and now I don't have to wonder anymore: the ML Defenders 4-Pack will be shipping out on December 1st, 2017!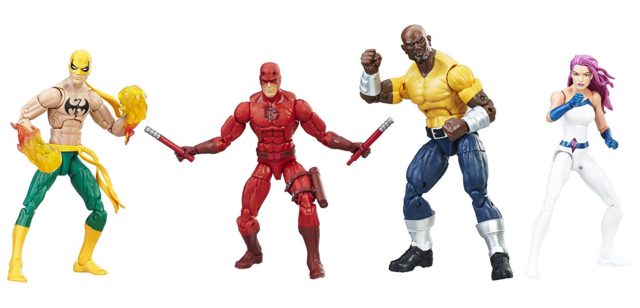 The set includes four new-"ish" figures of characters that we've gotten before in 6″ Marvel Legends figure form: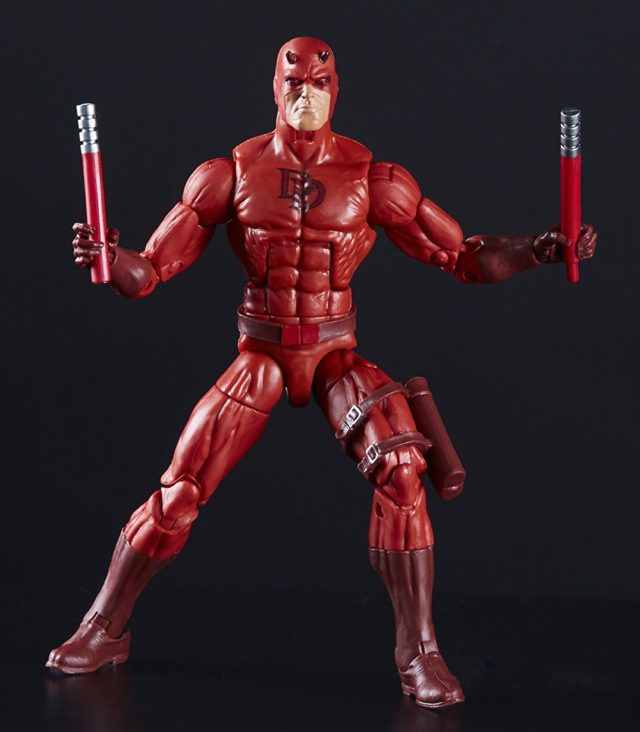 Daredevil, in comics-based form for the first time since his Spider-Man legends figure in 2015. The biggest improvement here is the paint deco on his billy clubs, in my opinion. He's looking sharp and is a figure that plenty of fans are still wanting as his popularity continues to grow due to the Netflix Daredevil series.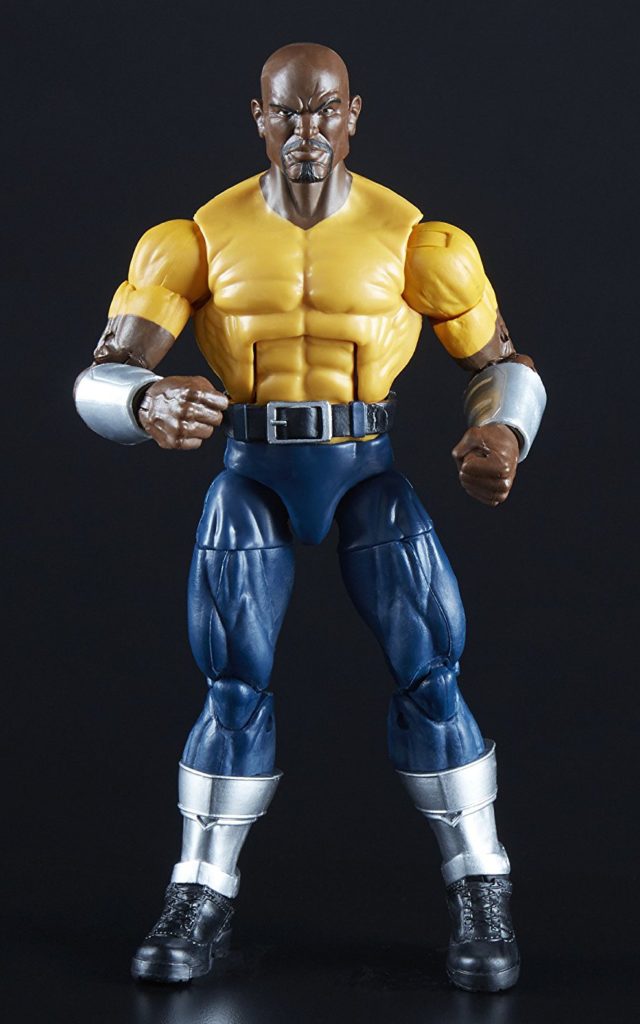 Perhaps the true headliner of this set is a modern Marvel Legends Luke Cage figure! Many, many collectors missed out on the SDCC Exclusive Luke Cage six inch figures from the Thunderbolts box set, and the Luke Cage figure from that set consequently exploded in price on the aftermarket.
While I wouldn't say that this particular figure of Cage is perfect, it's definitely nice to have the character out in circulation again.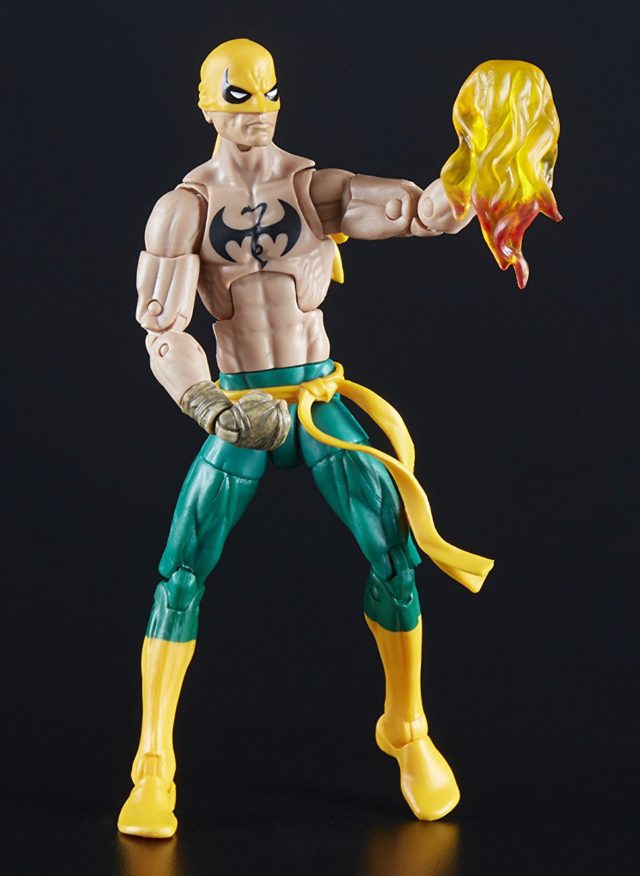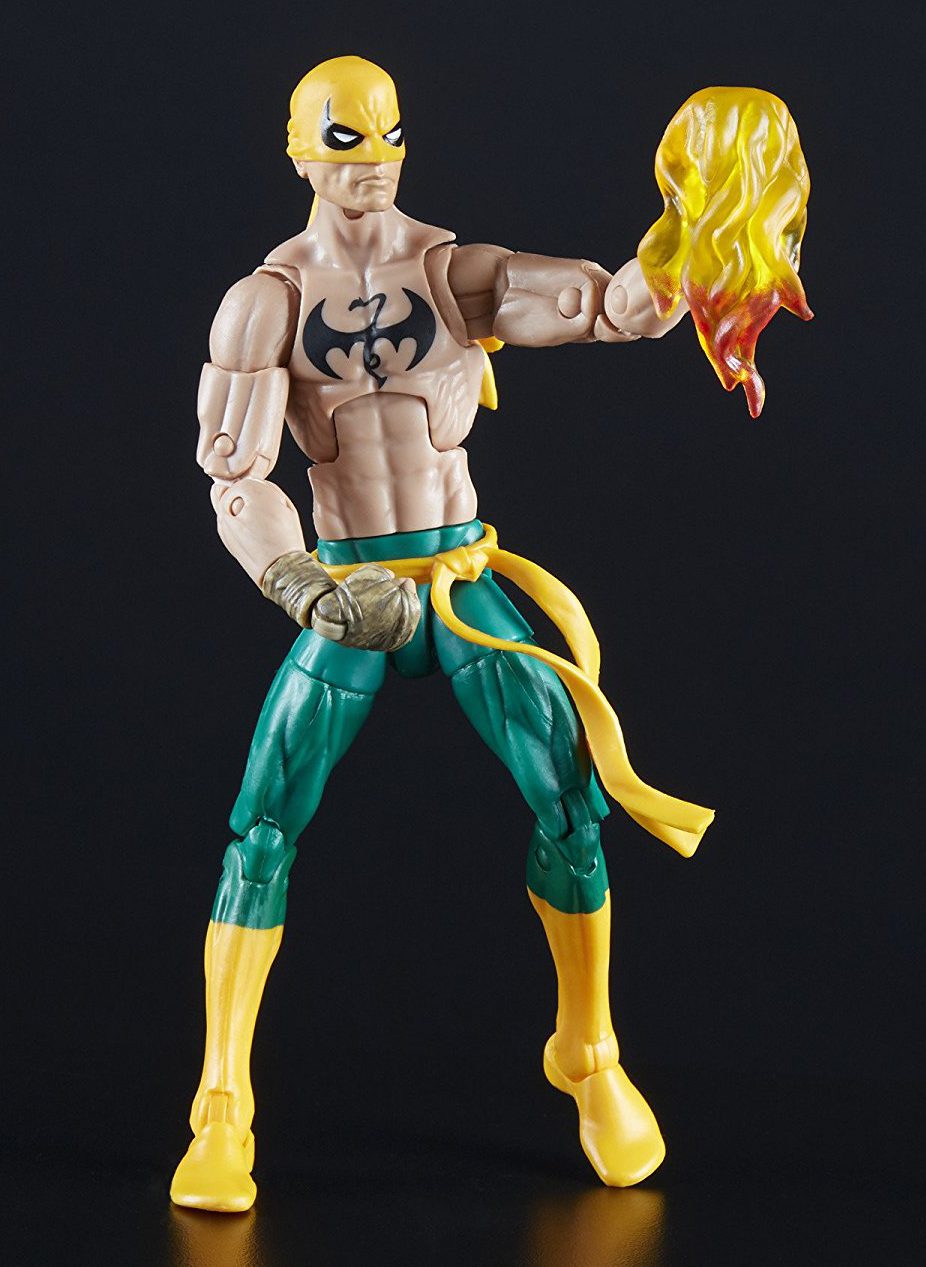 If this was a single-packed series of figures, the pegwarmer in the wave would be this new version of Iron Fist. We've gotten a lot of Marvel Legends Iron Fist figures over the years, and are very likely to get a Netflix Iron Fist figure in 2018, so a lot of folks are ready for a moratorium on Danny Rand toys. That said, at least this is the first time we've gotten a bare-chested Iron Fist 6″ figure from Hasbro, right…?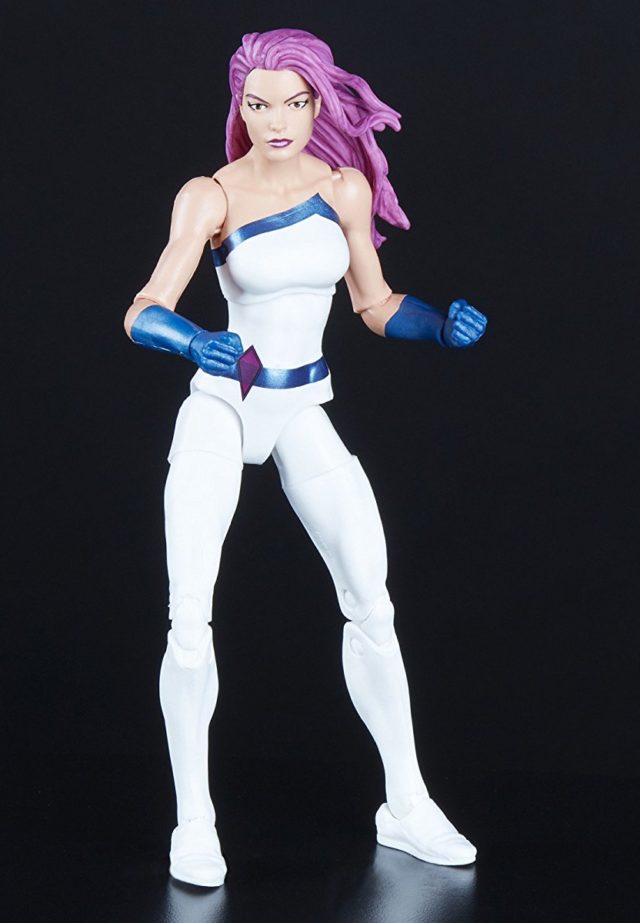 Finally, Jessica Jones takes the stage in her superhero persona: Jewel! A Jewel Marvel Legends 6″ figure is legitimately not something that I ever thought we'd see, but as a big Jessica Jones comic book fan, I'm pretty tickled about this figure's existence.
This is the closest thing to a totally "new" character in this box set, as we've never had a 6″ ML Jessica Jones comic-based action figure released before (although a 3.75″ version did hit just a few months ago).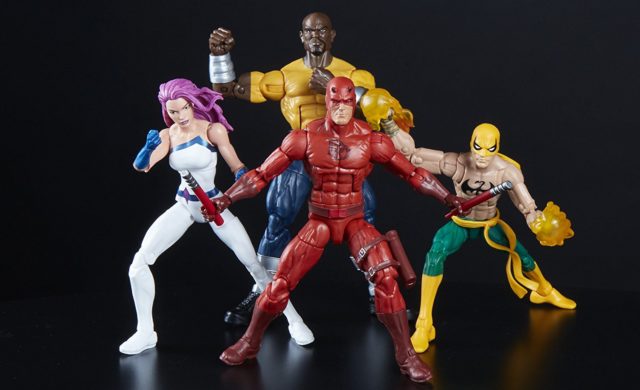 The Marvel Legends Defenders Set is now available for pre-order, and is scheduled to ship out on December 1st 2017. Amazon has a pretty solid record of pre-selling out of the early shipments of their exclusive toy sets, so if you want to be guaranteed to get this four-pack before Christmas, you might want to lock in a pre-order early.
Now that the set is finally available and officially priced, what's your response, Marvel collectors? Are you placing your reservation for this set right away to be assured a quick delivery, waiting to see if you can snatch the set at a discount sale price down the road, or passing on this set of not-quite-new characters altogether?