UPDATE 11/27/2017: Every so often, I want to kick myself in the teeth for paying full price for something. This is one of those times. While the pre-orders may have sold out early, evidently there were way more of this set produced than necessary, because the Marvel Legends Spider-Man vs. The Sinister Six 7-Pack is on sale today only for just $14.99 shipped! A moment of silence for those of us poor souls who paid 80 bucks…
ORIGINAL 4/13/2017: Over the past two months, I've previewed just about every major Marvel Legends item that Hasbro showed off at New York Toy Fair 2017–except one. But turns out, now there's no need for me to preview it, because it's gone up for pre-order early! It's a blast from the Toybiz Marvel figure collecting past–the Hasbro Marvel Legends Sinister Six 7-Pack is now up for order!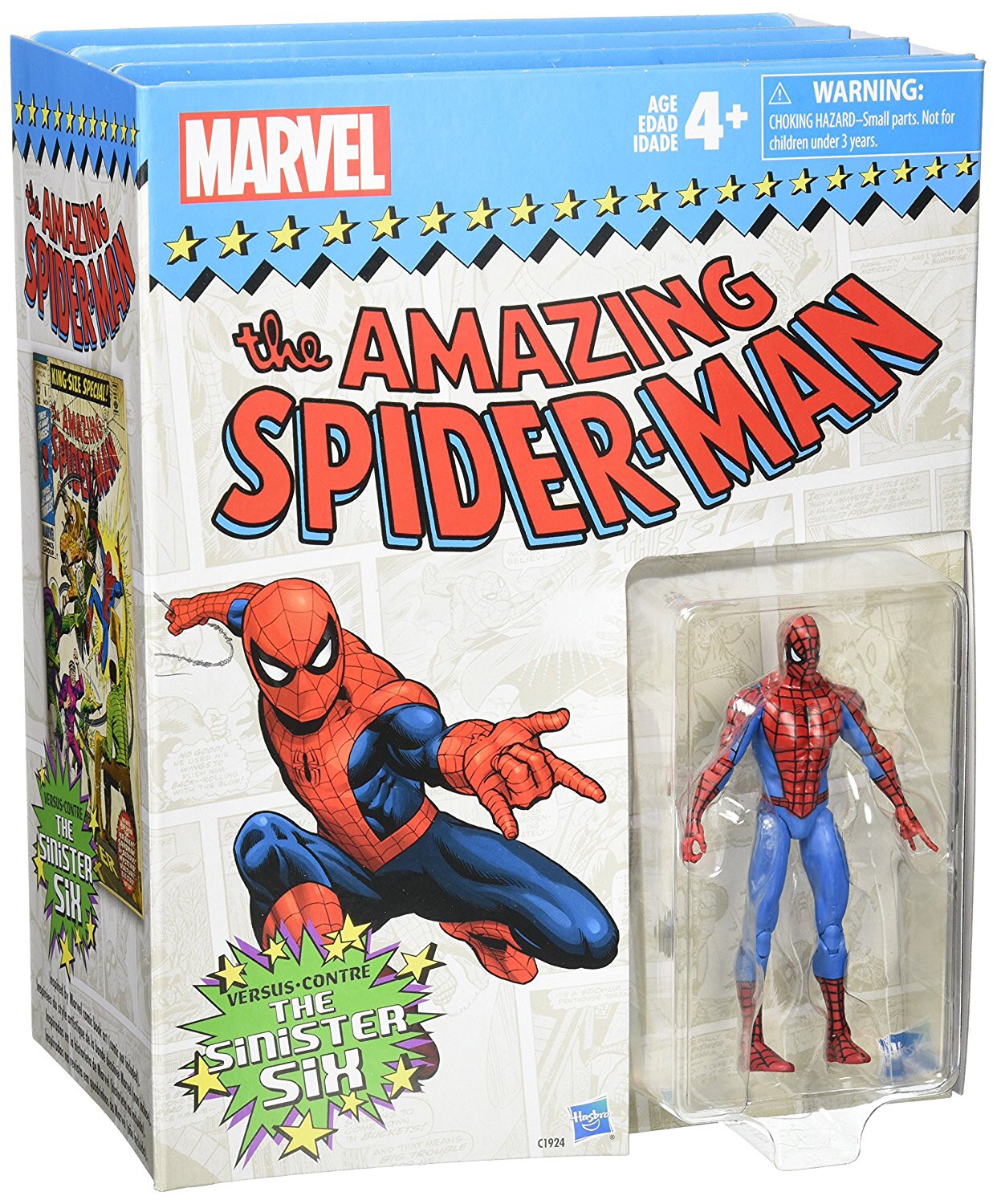 I really and truly thought that I'd be sitting around in panel rooms all day long at 2017 Star Wars Celebration Orlando, but obviously things have changed a bit since my last Celebration and it turned out that the day was vastly more wild and insane than I expected. So for the delay in reporting Thursday's big pre-order, I apologize.
Thankfully, pre-orders for this exclusive did not sell out instantly in under a day, so let's talk about the biggest 3.75″ Marvel Legends (Marvel Universe) release in quite some time: the Amazon Exclusive Spider-Man vs. The Sinister Six set!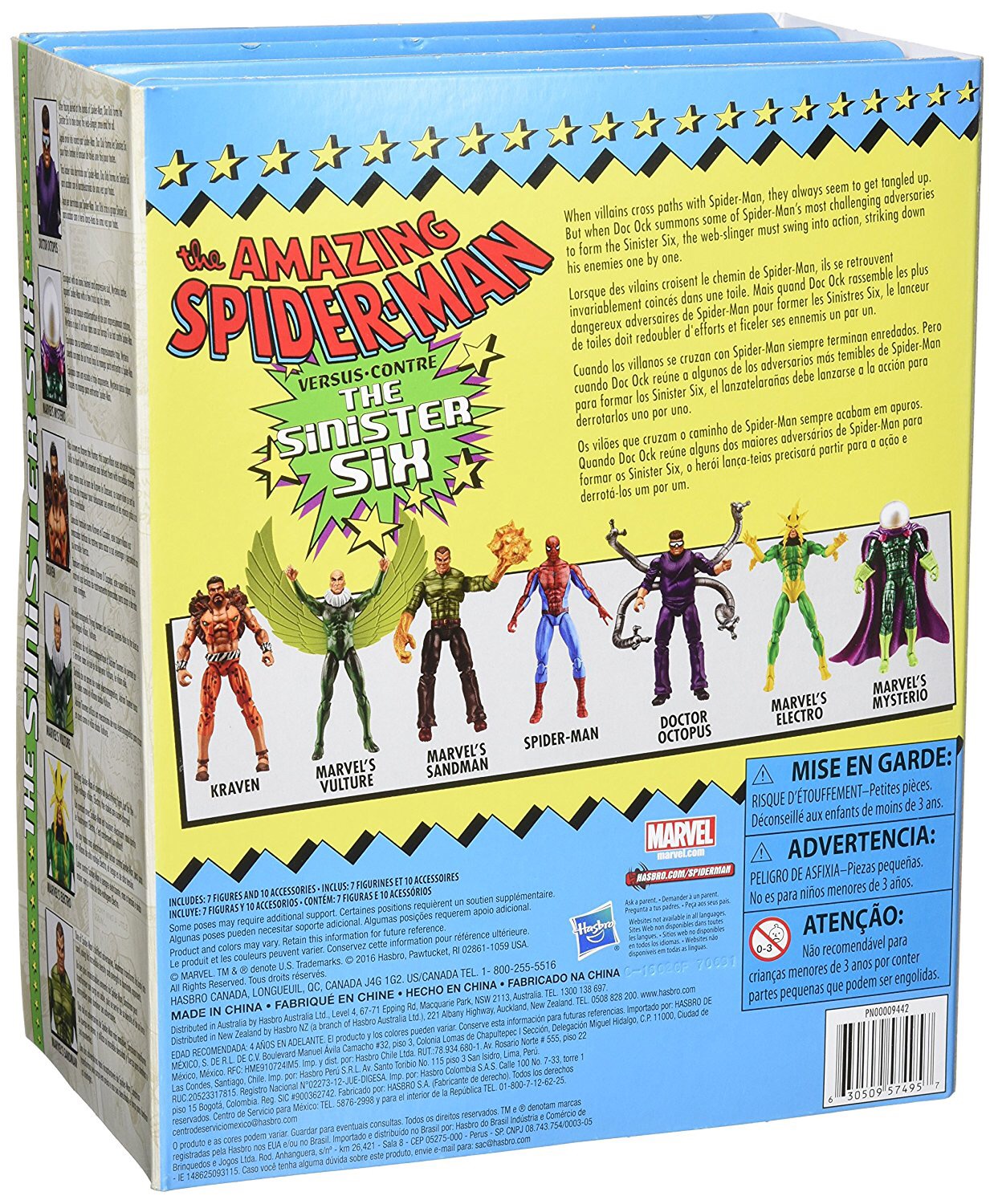 Back when I was a swingin' teen in the 90s, I thought that the Toybiz Marvel Super-Heroes figures were some of the most cutting-edge action figures ever made. As an adult looking back at those figures… I feel a bit different about them. Heh.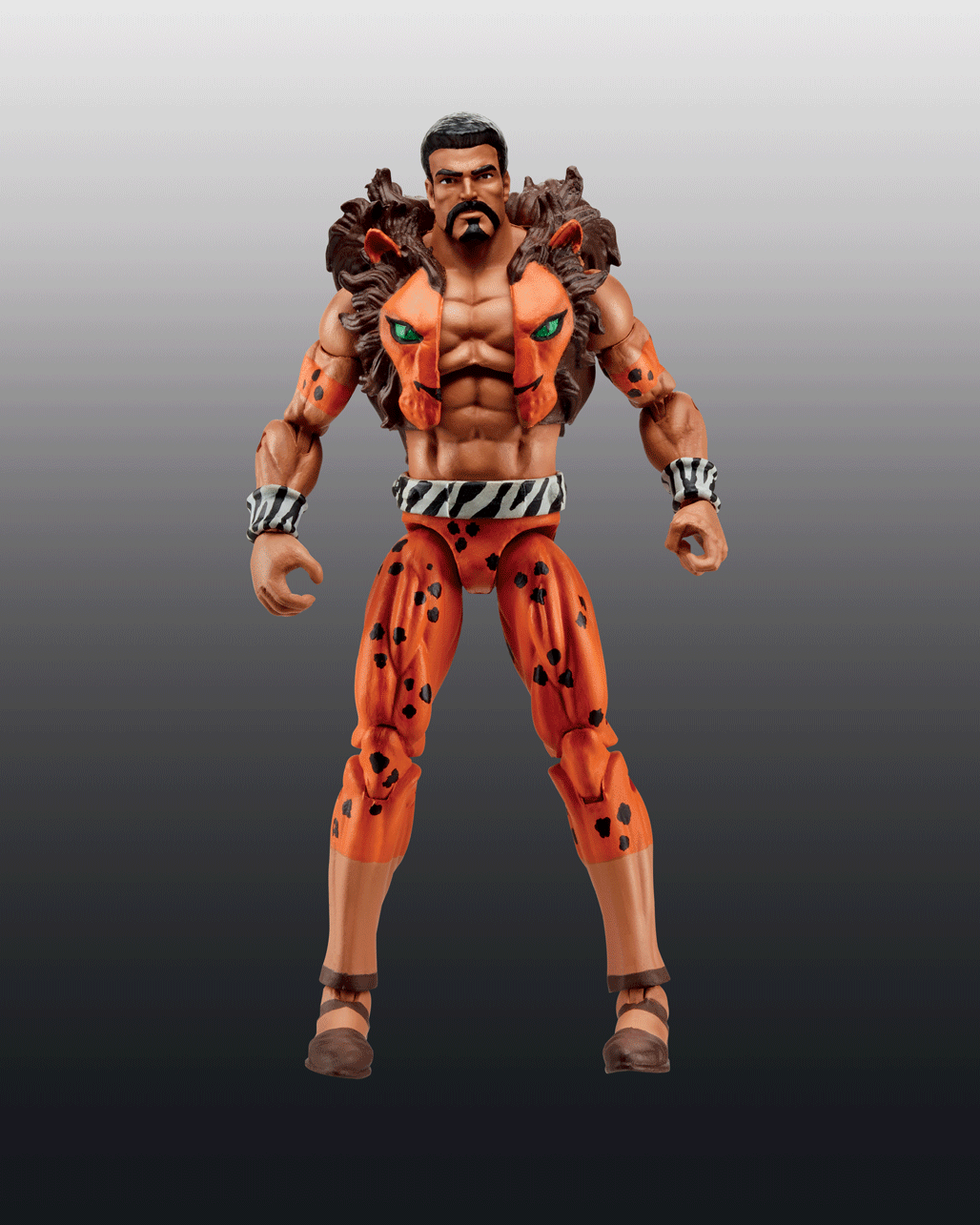 Even so, I'll always have a certain love in my heart for those Toybiz Marvel toys and their comic book-y packaging, and Hasbro is looking to cash in on those nostalgic feelings with this year's big Amazon exclusive Marvel Legends 4″ figures set!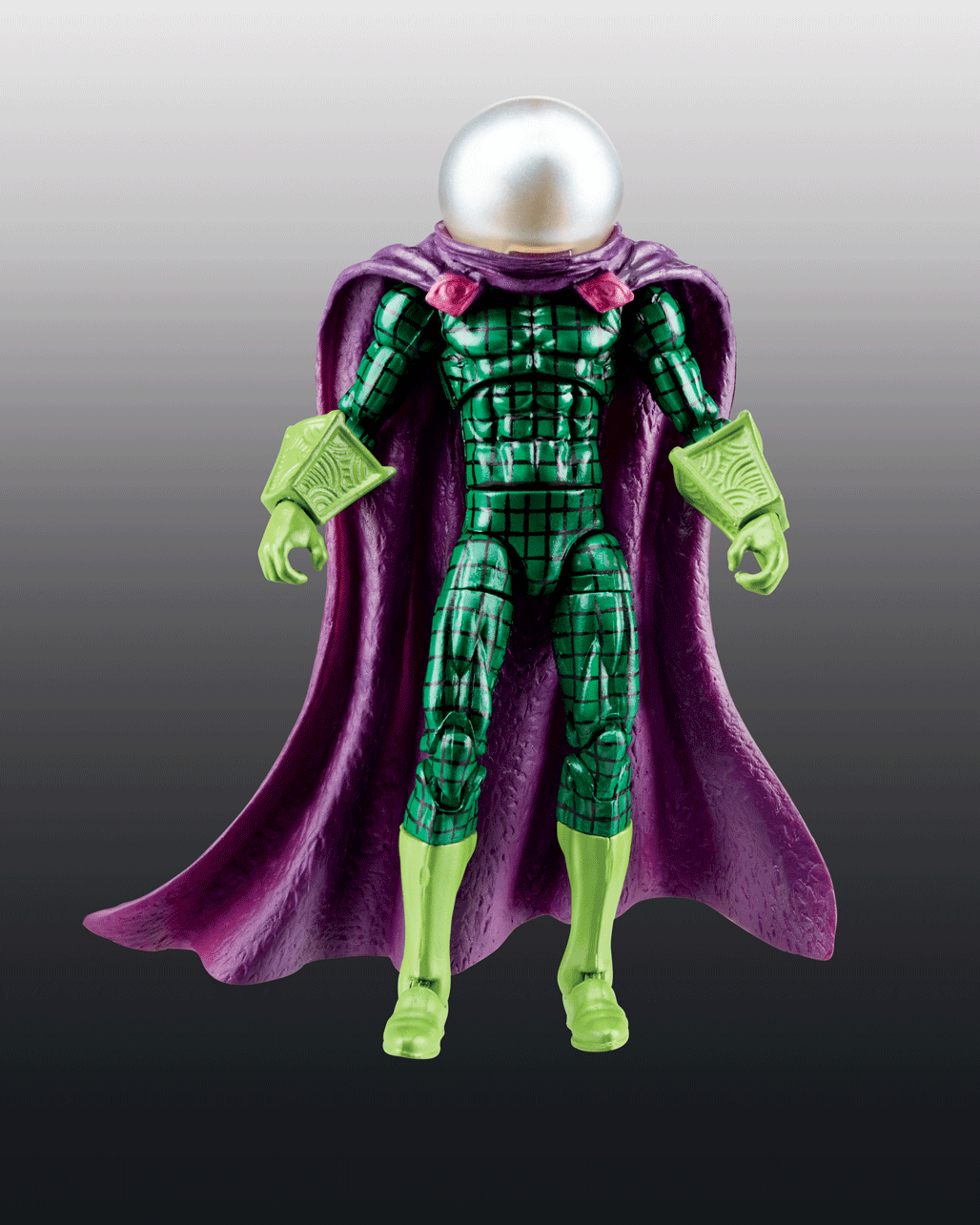 The set includes seven figures, all of which comic book style repaints of ones previously released in the Marvel Universe and Marvel Infinite Series toy lines:
Spider-Man
Sandman
Electro
Vulture
Doc Ock (Doctor Octopus)
Kraven the Hunter
Mysterio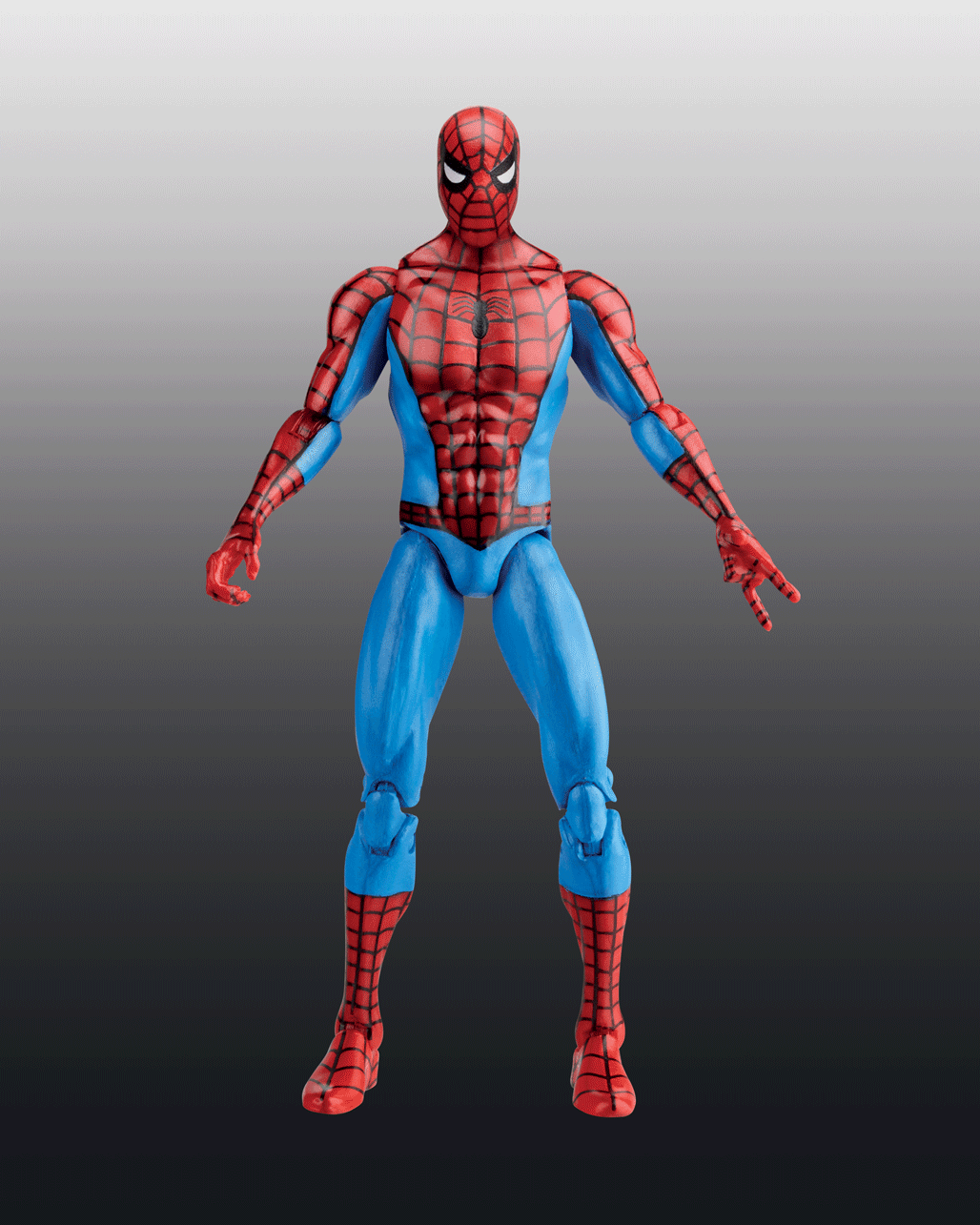 It's been years since Hasbro released their previous Mysterio, Kraven and Electro figures–and I never saw Vulture or Doc Ock at retail–so this is actually a pretty star-studded lineup to begin an aspiring Marvel 3.75″ collector's collection with.
And for those like me who already have the original releases of these figures, well… how can I say no to what's basically the equivalent of the Star Wars Vintage Collection in Marvel form, right?!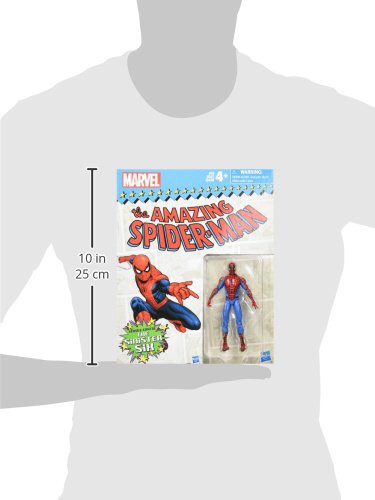 The Amazon Exclusive Marvel Legends Spider-Man vs. The Sinister Six 7-Pack set is now up for order, and is scheduled to ship in June 2017. This set is pretty fairly priced for seven figures–and I'm definitely the target demographic for it–so I decided to roll the dice and pay full price for this seven-pack.
What do you think of the exclusive Spider-Man vs. The Sinister Six Marvel Legends pack, Marvel collectors? Does this exclusive hit the right strings for you with its throwback packaging, or is Hasbro going to have to think harder about how to score your dollars this summer?