It won my "Best in the Show" award at New York Comic-Con 2017 last month, and now the wait to bring it home can officially begin: the Diamond Select Toys Marvel Premier Collection Cable statue is now up for order! And dollar for dollar, I think this can stand up pretty favorably to pretty much any Cable statue that has come before from anybody…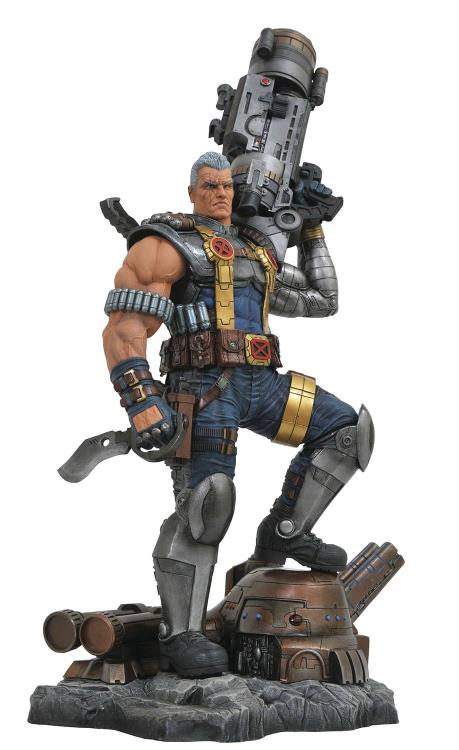 ORIGINAL (10/7/2017):
Diamond Select Toys took me by surprise at New York Toy Fair 2017 by being my favorite exhibitor at the show for their huge variety of affordably-priced Marvel statues. I wasn't sure that at NYCC 2017 they could win my "Best in the Show" award again (as far as Marvel statues go), but that was before I got to their booth and saw their sensational new Marvel Premier Collection Cable Statue in person, the complement piece to
their Deadpool statue that went up for order last month
…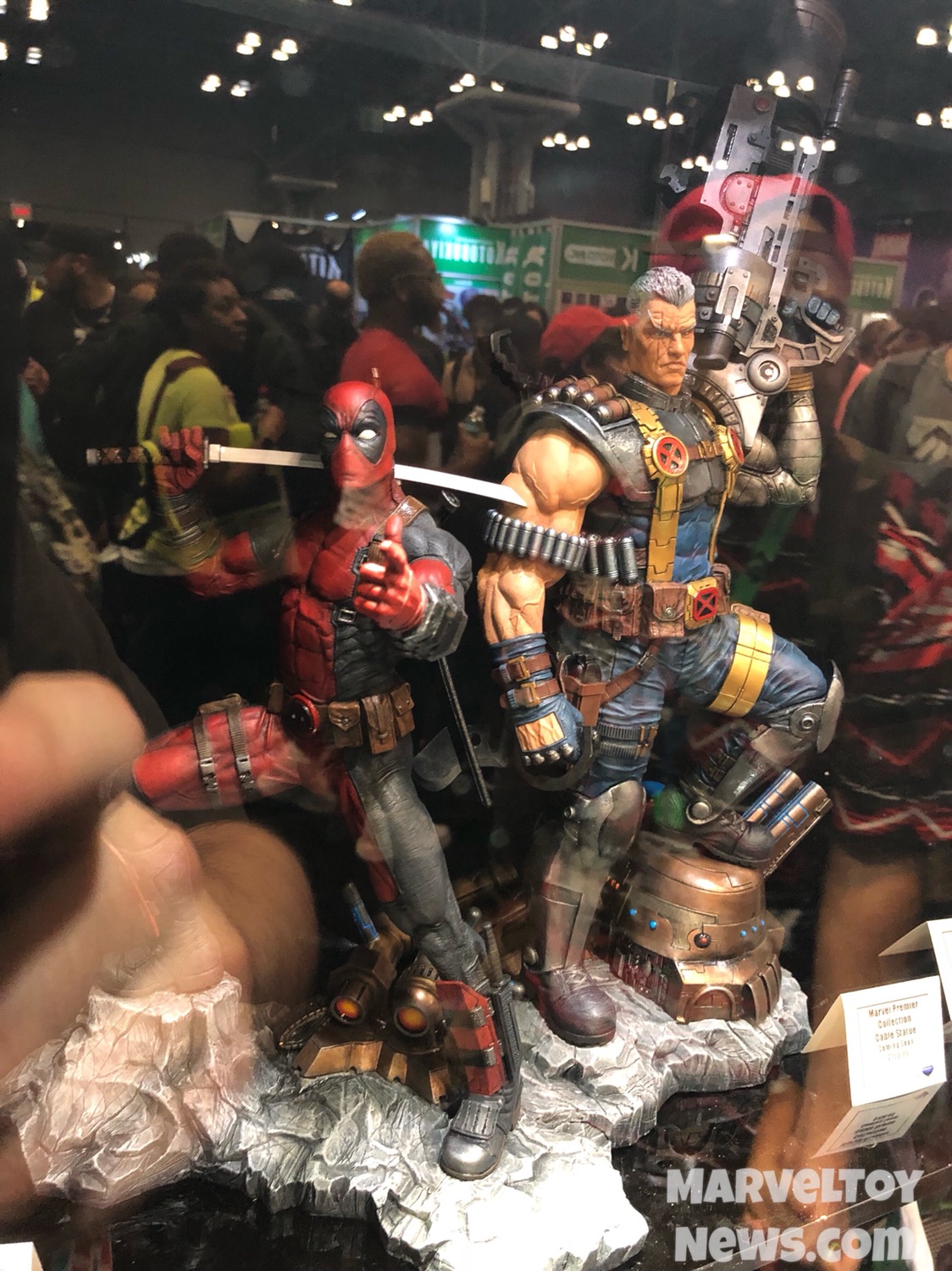 DST has debuted so many great Marvel statues in 2017 that I thought  there was a real possibility that they just wouldn't have anything new to catch my attention at their New York Comic Con 2017 booth. O me of little faith!
As it turns out, DST had a pair of 1/6 scale Marvel Premier Collection resin statues on display at the show that had never been taken to a convention before. And one of them beats out all of the showings from Sideshow Collectibles and Kotobukiya in my book: the new Cable Statue by Jean St. Jean!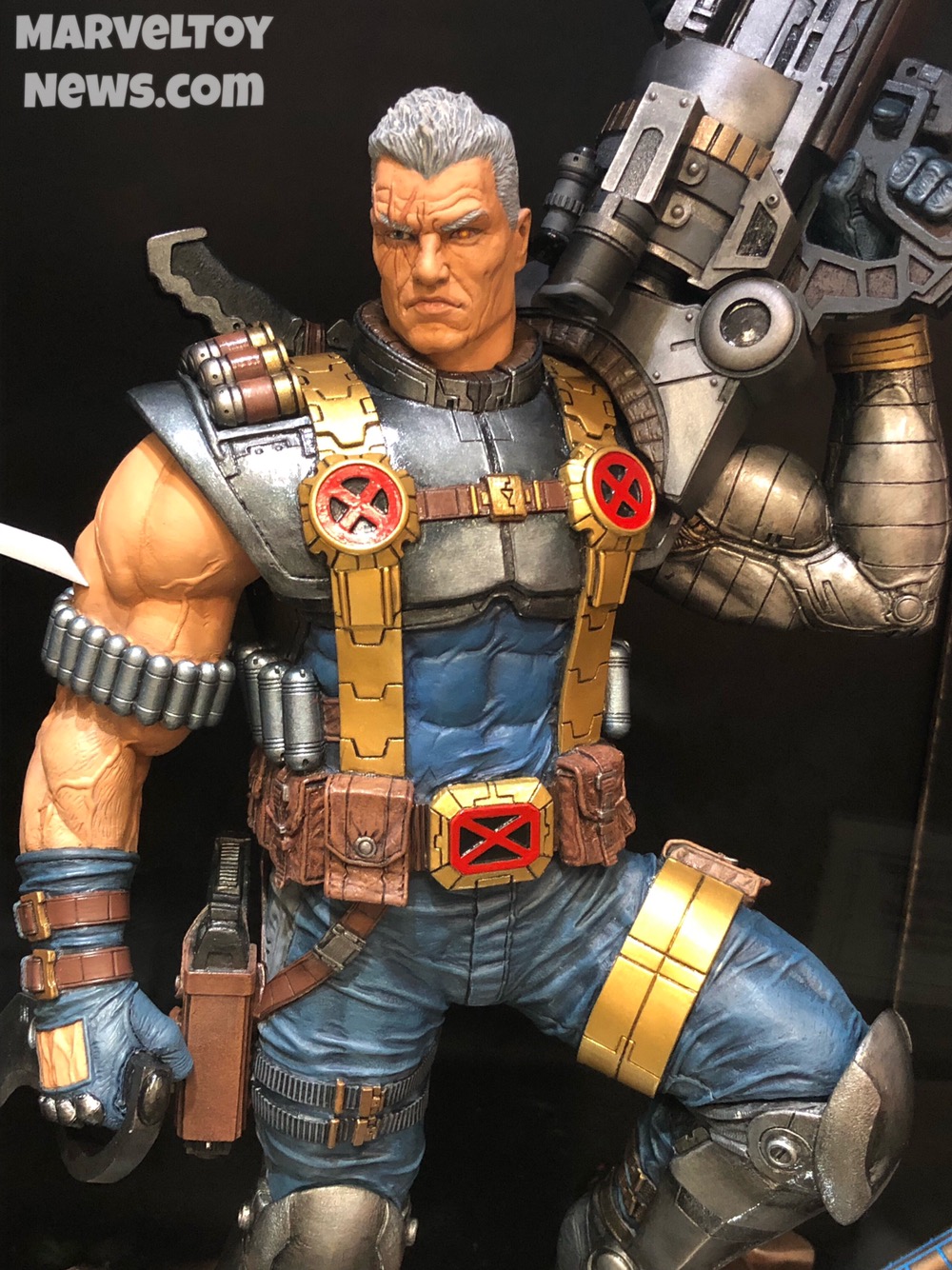 While I wouldn't say that Cable is a particular favorite of mine as far as personalities go, there's no denying that he has an enormous fan base and a tremendously cool character design.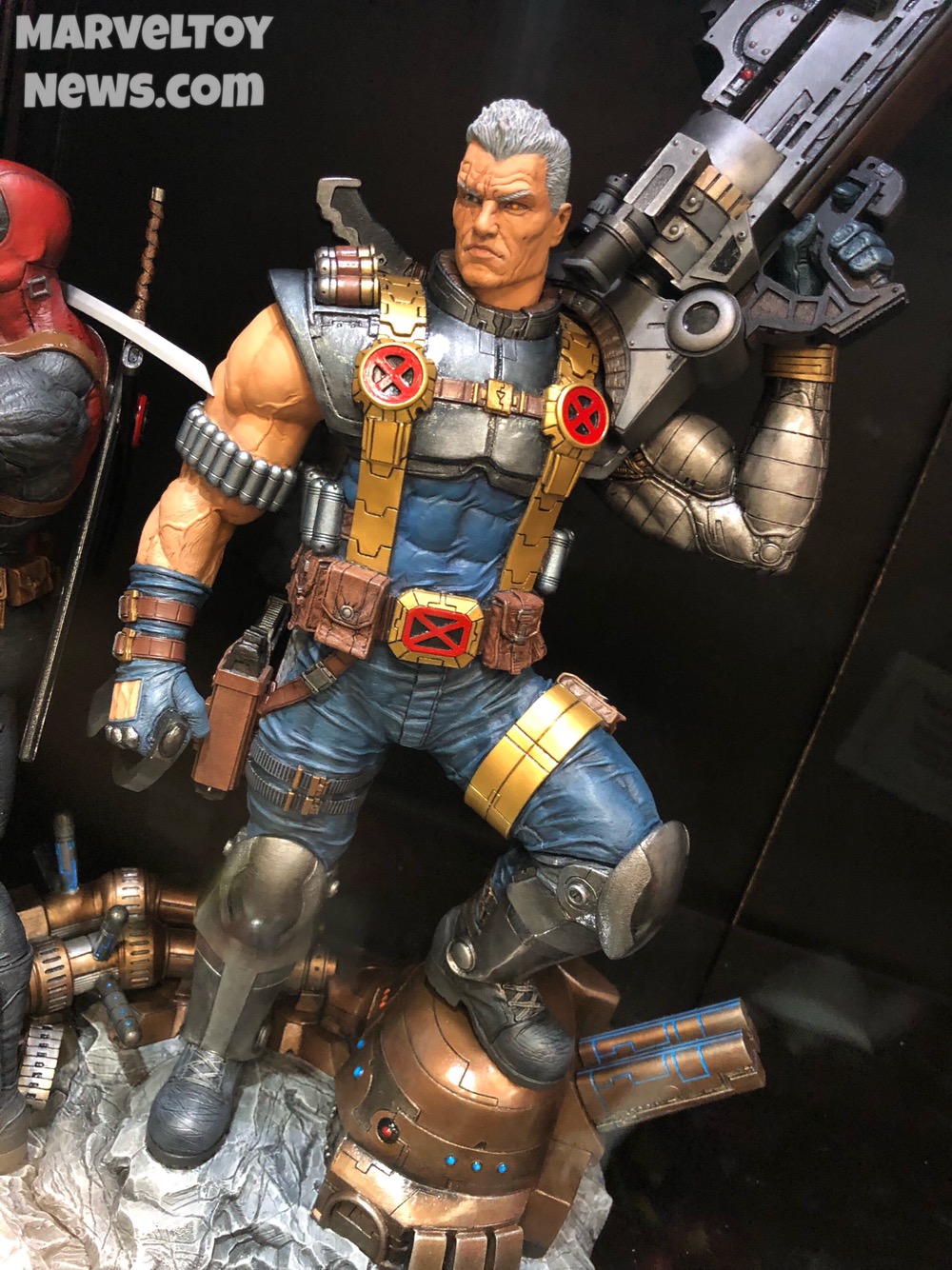 Jean St. Jean spent some time familiarizing himself with Cable when he took on this project for Diamond Select Toys, and then spent 6-7 weeks developing this total stunner of a statue (including two weeks just for the BFG!).
DST has had some hits in their Marvel Premier statues line so far, but I don't think they'll be much argument against this being their best so far!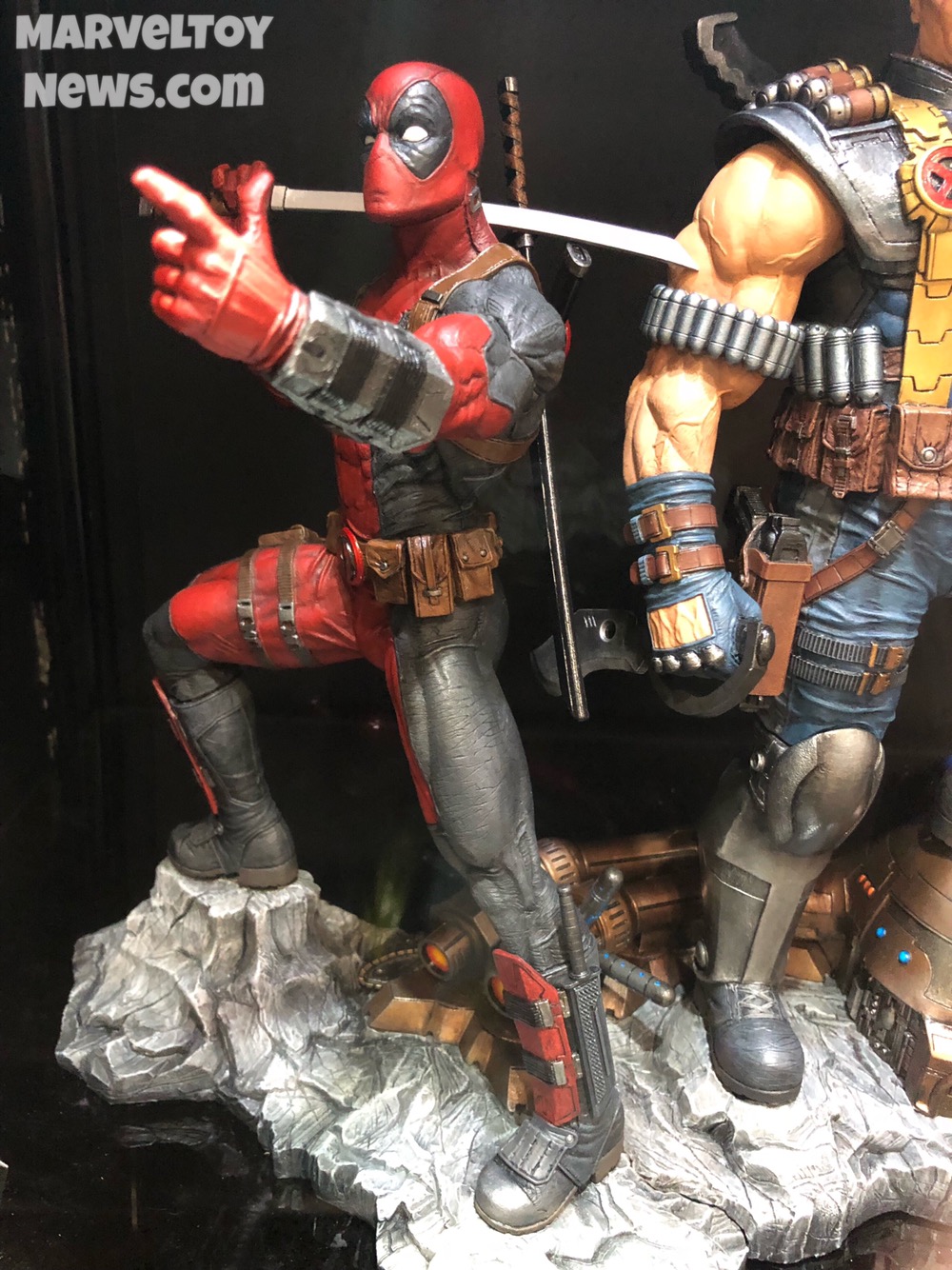 Meanwhile, this was also my first time seeing the Deadpool statue—also sculpted by artist Jean St. Jean—in person.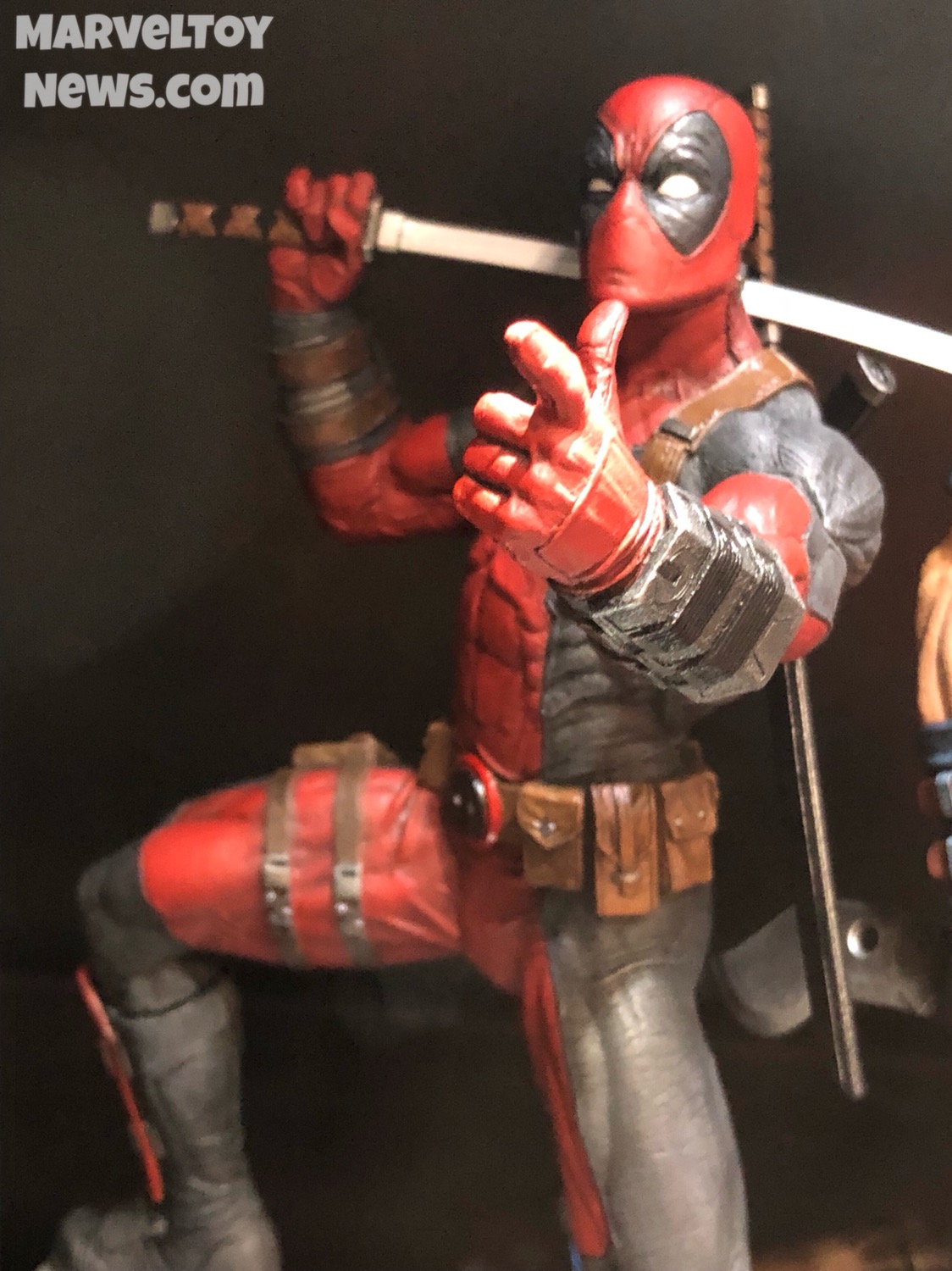 It's a little hard to get excited about a Deadpool—just because I've seen so many Deadpools—but this is still a very nice statue with a lot of personality.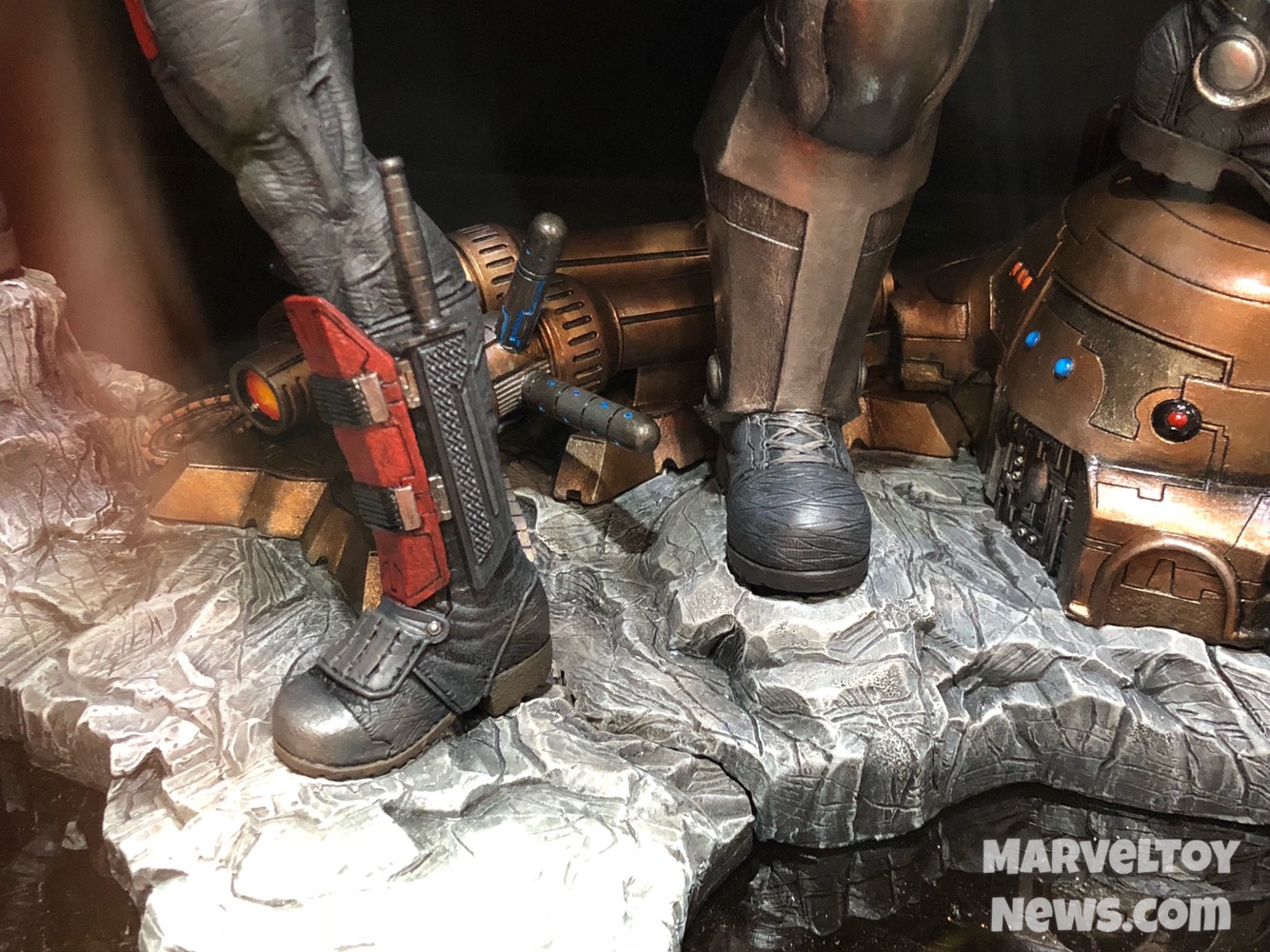 The Deadpool Premier Collection statue is greatly enhanced by the option to combine with Cable on display. The way that the bases link together to create a larger scene is huge in making this feel like a must-have piece instead of "just another Deadpool".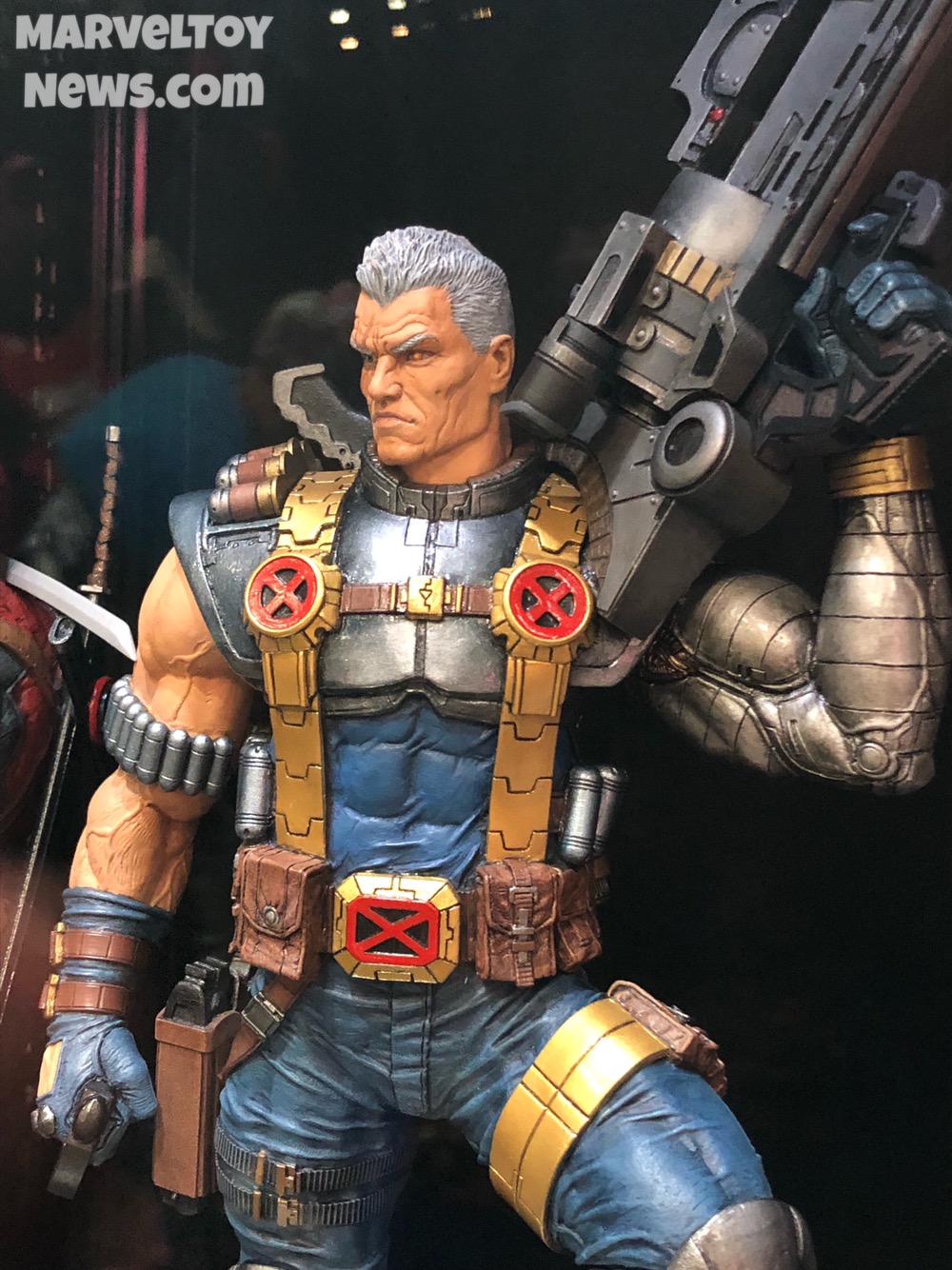 The Marvel Premier Collection Deadpool Statue is now up for order (with free shipping and a pre-order discount), and I expect to see Cable solicited for pre-order joining Deadpool later this month. Both statues are limited to 3000 pieces produced and carry a crazy-low (for a resin statue) $150 price-tag.
Now that we've seen the Cable Statue that's meant to complement Deadpool, what do you think of this DST duo of statues, Marvel collectors? Are you scooping up either (or both) of these beauties, and are you excited to see Domino debuting later on this year?