If you haven't been checking out the toys at your local GameStop or Best Buy store, you may not have noticed one of the most popular and unique new figure lines around this year: PDP Pixel Pals. And if you're a Marvel only collector, that's been fine… until now! The sure-to-be best-selling Pixel Pals Marvel vs. Capcom Infinite figure two-packs are being released this week, and PDP sent over a set for us to review, including Gamora, Ryu, Rocket Raccoon, Chun Li and more!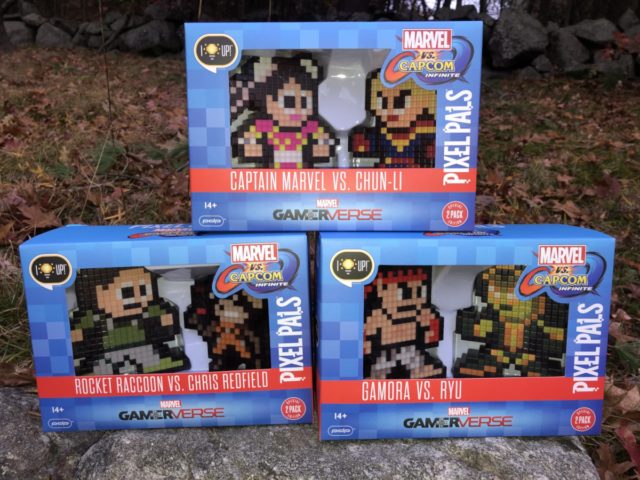 Facts first: Until this summer, I had no idea what the heck a PDP Pixel Pal even was, but by popular demand
I reviewed the Halo Pixel Pals Master Chief on Gamer Toy News last month
.
Basically, Pixel Pals is a line of lighted figures by Performance Designed Products that capture 8-Bit and 16-Bit characters in all their retro glory. And for characters that never appeared in those low-bit forms, well… it's a reimagining of them as if they were.
The Batman and Harley Quinn Pixel Pals have proven to be highly successful at retail, and this week, Marvel gets their first turn in the pixelated figure spotlight!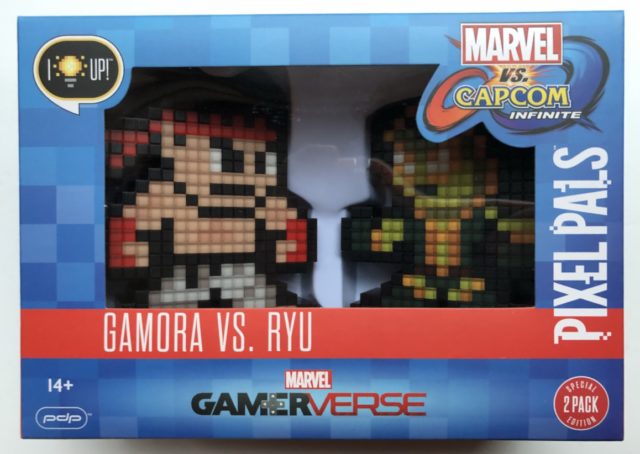 There's three two-packs in the initial wave of Marvel vs. Capcom Infinite Pixel Pals, including the following:
Ryu vs. Gamora
Chris Redfield vs. Rocket Raccoon
Chun Li vs. Captain Marvel
No future additions to the line have been announced at this time, although I was told we may see a few more characters in early 2018. I hope that's the case, because I think an Iron Man in this style of toy would be pretty irresistible.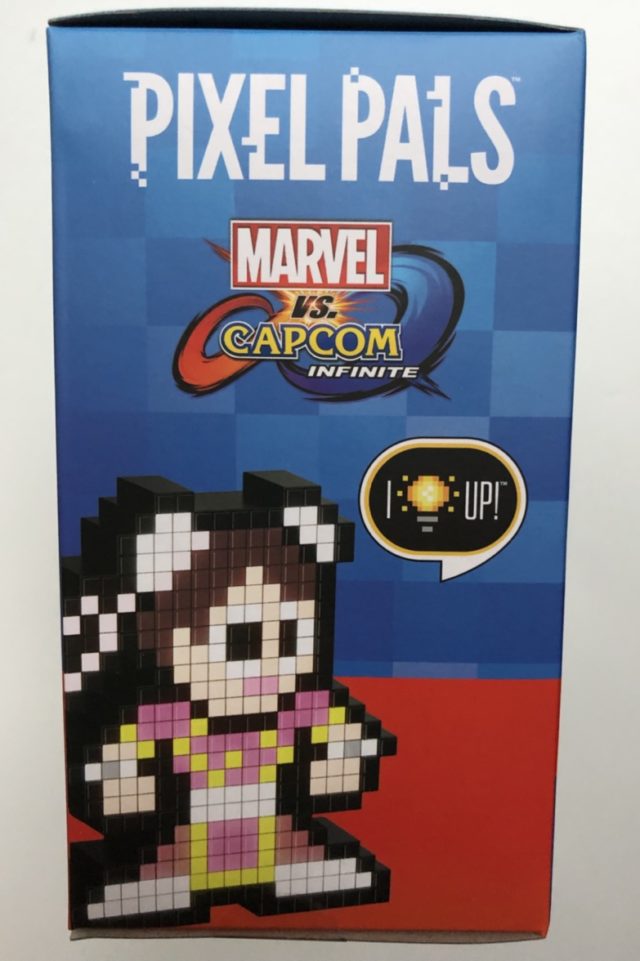 These are the first two-packs released by Performance Designed Products. That's not a big surprise, as all of the other Marvel v Capcom Infinite Gamerverse toys released by Funko and Hasbro have had to be in multi-pack form as well.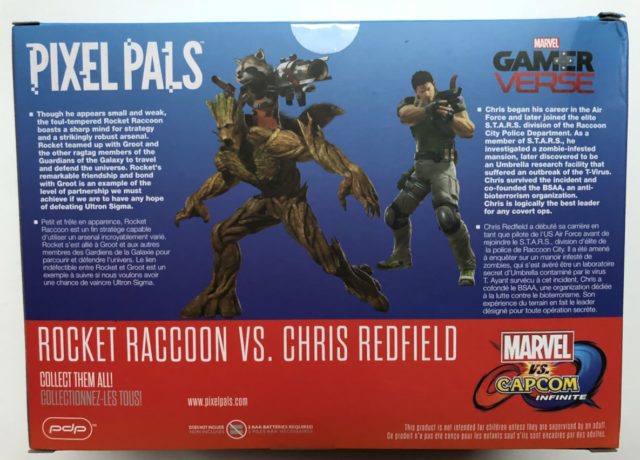 The packaging for these Gamerverse Pixel Pals is fantastic. You can clearly see the actual figures through the showcase window on the front of the box, and each side of the box shows a hi-res image of one of the included figures. Even the back of the box is great, as it is shows in-game artwork of the characters and gives a little bio for each (in case you're not into Resident Evil and wondering just who the heck this "Chris Redfield" guy is).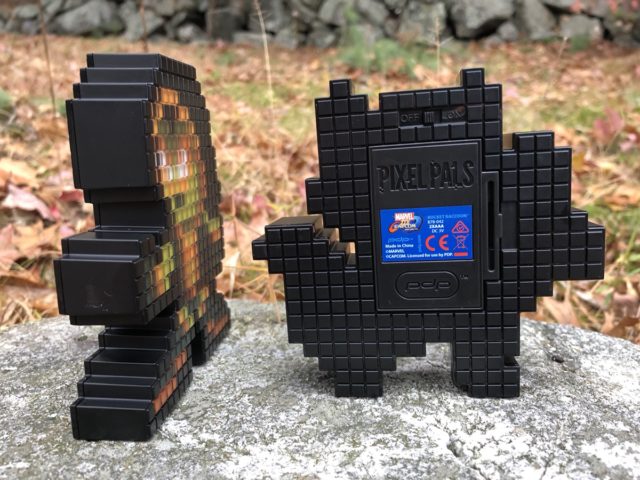 Because of the nature of these representations of the characters, there's only a design on the front of each figure—the sides and back of each figure are just black plastic. That's fine with me—I wouldn't want PDP trying to "create" things that we don't see onscreen anyway, and I imagine most fans would agree with that sentiment.
I'm not going to critique the character selection here for a couple reasons: 1) the licensing for Marvel vs. Capcom Infinite is largely complicated and likely restrictive; and 2) five of the six characters chosen for these packs are iconic headliners.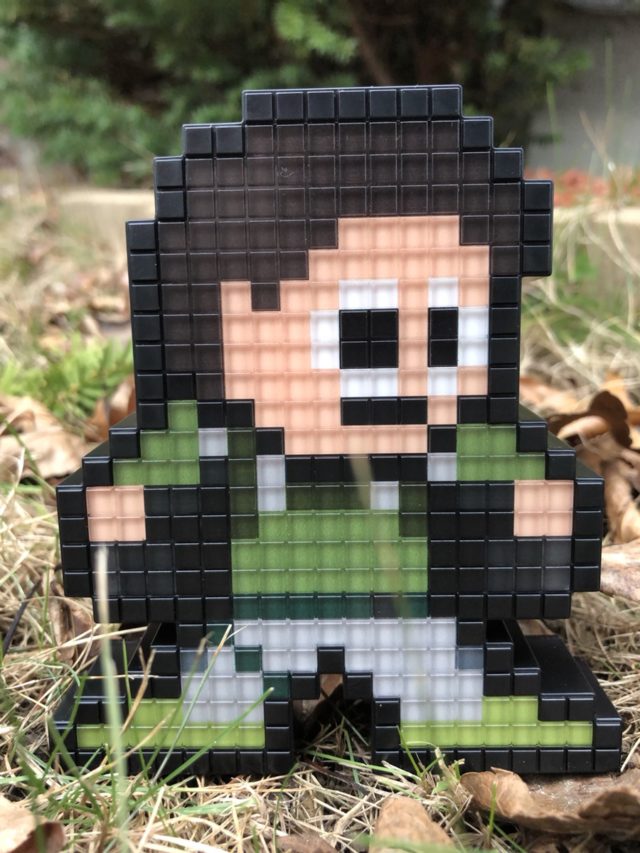 The one character that's a bit less recognizable than the others is Chris Redfield. Gamers who don't play Marvel vs. Capcom or Resident Evil probably have never heard of poor Chris Redfield. The joke here (unless it's just a wacky coincidence) is that Pixel Pals Chris Redfield is paired in a two-pack with Rocket Raccoon because Chris is from Raccoon City.
I'll admit that I never fantasized about owning a Chris Redfield figure of any kind, but I like the joke and appreciate that PDP gave us one unique Capcom character in these packs, as there are other versions of Ryu and Chun Li already available.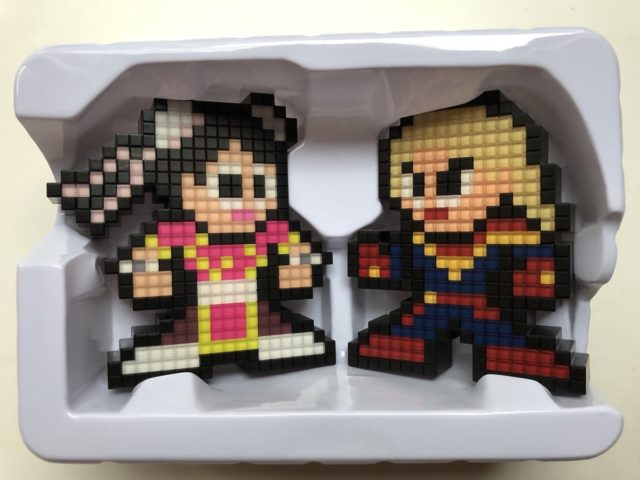 And while this isn't the first rodeo for Pixel Pals Ryu and Chun Li, don't think that they're just getting repacked here: it's a totally new shirtless version of Ryu and a P2 Pink Chun Li.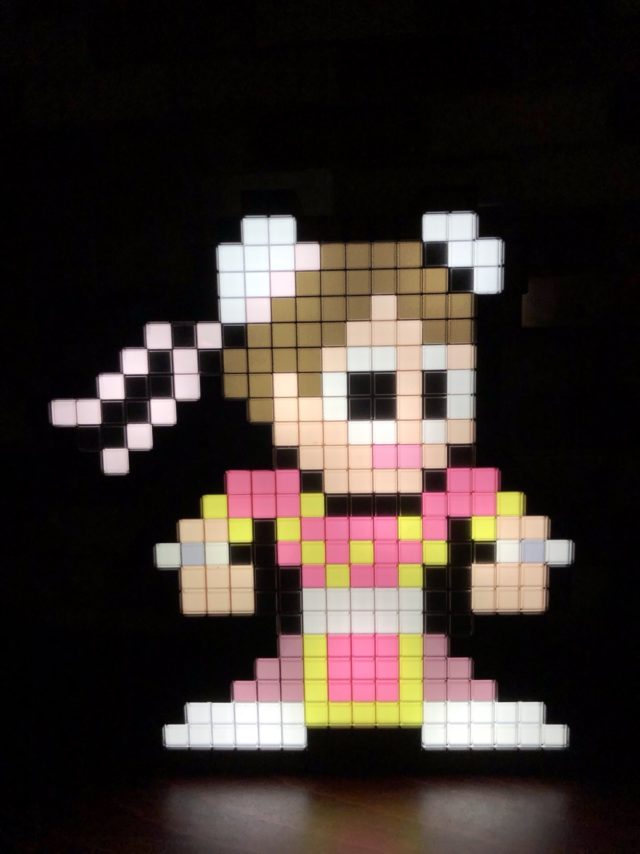 I'm the type of Street Fighter fanboy who owns $400 statues of characters in their Player 2 colors, so I feel pretty giddy about having a Chun Li Pink Variant (which is almost indisputably the most popular alternate color for the strongest woman in the world).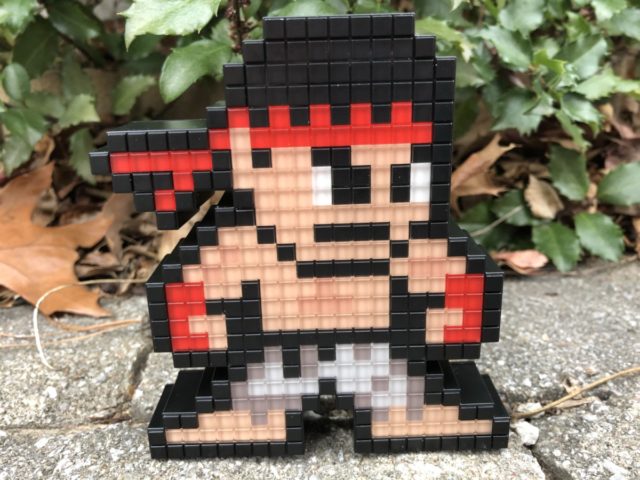 Shirtless Ryu is… fine. I love Ryu as much as the next guy, but unless it's Hot Ryu with his beard, I don't really need a topless Ryu. The colors on him still really pop and I like the figure, but I'm just not enthusiastic about this version of Ryu when we're already getting several others.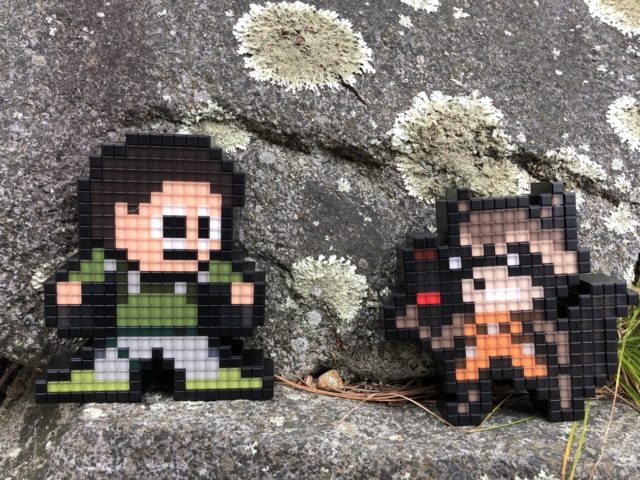 The Marvel halves of these MvC Infinite Pixels Pals two-packs are infinitely more interesting, as all three characters have (obviously) never been done in this form before.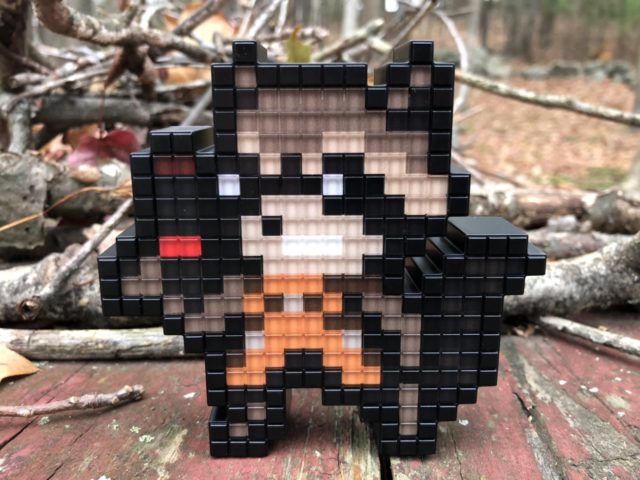 The most fun of three, as you'd expect, is the Rocket Racoon Pixel Pals figure. Rocket is so different from the standard humanoids that make up the rest of the set that game makes for a great contrast to everyone else.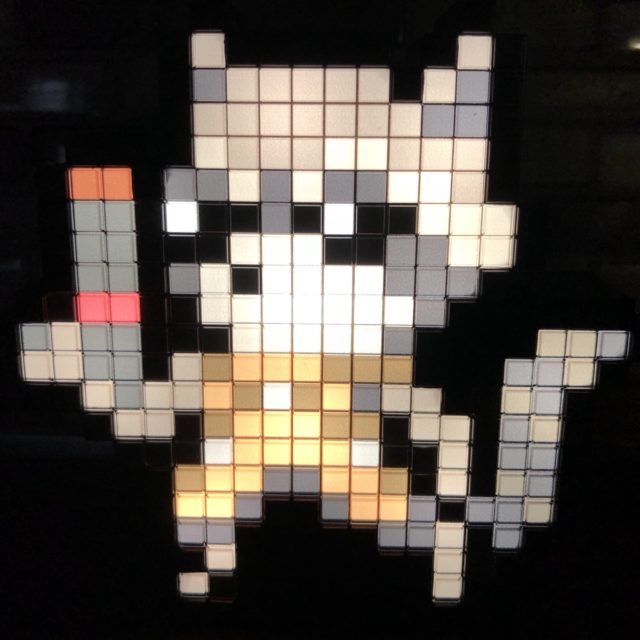 As he should be, Rocket is a bit shorter than the other MvC Pixel Pals. He's not to-scale (he'd be really small if he was), but his slightly smaller size definitely makes a difference and makes him feel more accurate to me.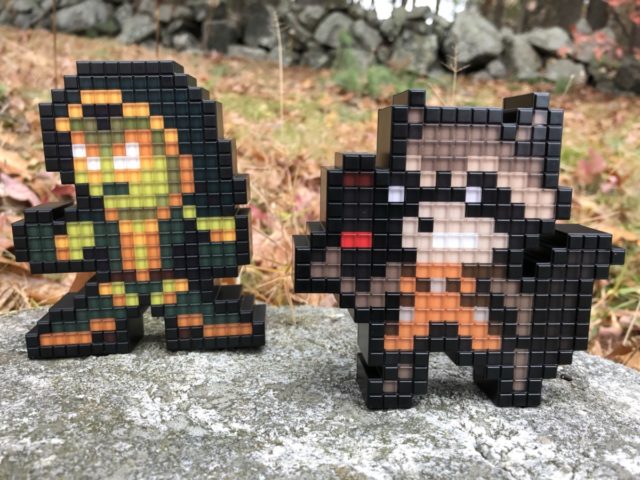 Although PDP can't complete the whole Guardians of the Galaxy team in this series (since most of the team isn't playable in the video game at all), I'm glad we at least get Gamora to complement Rocket.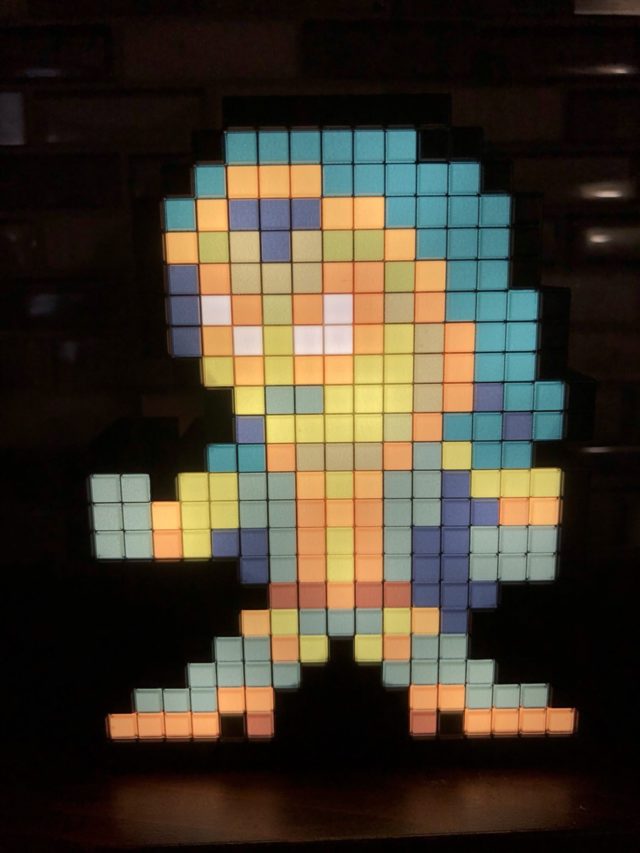 Gamora's comic-based look is a tad different from her movie look, so movie-only fans may be confused by her. Even so, it's very apparent to me that this is the deadliest woman in the galaxy, and I like the idea of pairing her off against the most formidable Street Fighter in the world.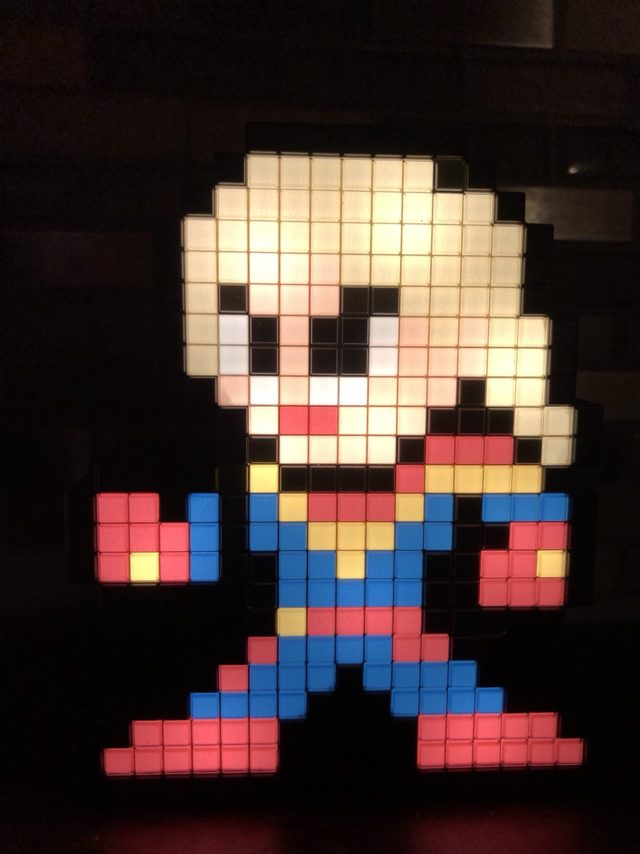 Rounding out the set is a Pixel Pals Captain Marvel Carol Danvers figure. The primary colored red, blue and yellow dominate her figure and make her one of the most visually-compelling when the lights are turned on.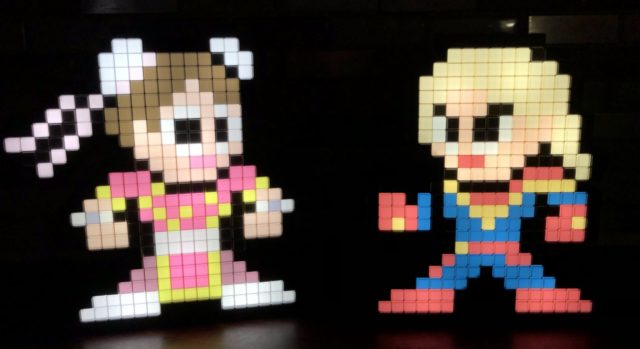 While Carol will be a mega-star soon enough and is the Marvel lead in Marvel vs. Capcom Infinite, she's not a big name at all with MCU-only fans. Hopefully the draw on a pink Chun Li will be enough to get people to pick up the slightly not-household-name Carol Danvers.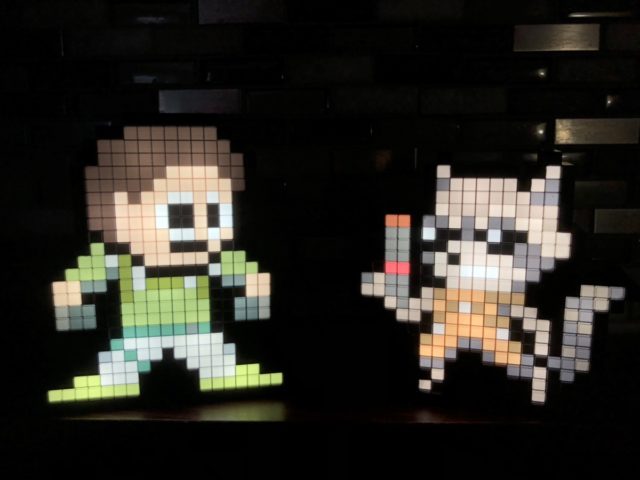 Speaking of the lights: once they're on, they work absolutely fantastic. The lights are super-bright and look pretty incredible in a dark room.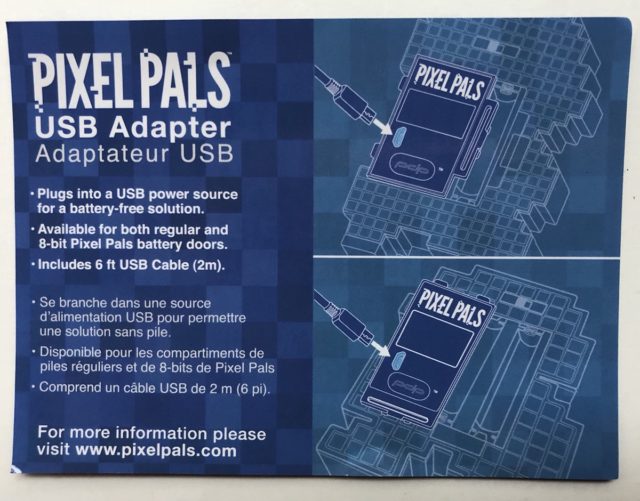 If there's one thing I wasn't really wild about about these figures, it's that each one requires two AAA batteries, so it takes a whole pack of a dozens AAAs just to light up the six figures in this series.
A Standard USB Adapter is available from the PDP website for those who want to power up their Pixel Pal figures without using a ton of batteries, but the special adapters cost $7.99 per figure and I haven't been able to track them down at any of the physical stores that carry Pixel Pals.
It's not a big deal, but it is a bit frustrating—I wish the USB adapter was just built into the figures, even if it increased the cost slightly.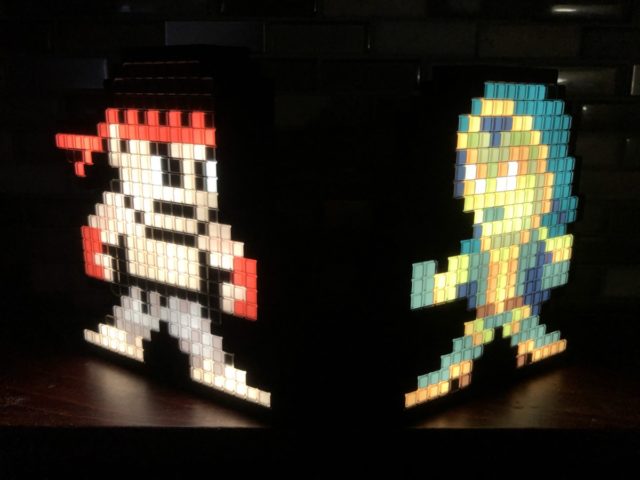 Overall: I'm not going to assign a traditional grade to these Pixel Pal Marvel vs. Capcom Infinite two-packs, as these are a very niche item that you're going to be able to decide for yourself at a glance whether or not they're for you. What I can say is this: the quality on these Marvel Pixel Pals is terrific, the light-up feature works excellently, and I love having a 16-bit Rocket Raccoon "lamp" at my desk.
The Marvel vs. Capcom Pixel Pals packs will be released this week. The style of these figures won't be for every Marvel collector, but they may be for you (or someone you love as a holiday gift). Priced at $29.99 for each 3.75″ figure two-pack, these are similar in both size, price and cuteness to Funko POP Vinyls, so I can definitely see this series exploding in popularity. As unique additions to my Marvel collection that are more artwork than action figure, I'm really pleased with this batch and hope we see more additions in 2018.