I've been so busy the past few weeks discussing all of the news regarding the most popular Marvel toys–such as Hasbro Marvel Legends figures–that I've neglected some of my favorite offerings from smaller lines. But now that things have cooled down a bit, let's take a look at a trio of new entries into one of the cutest and most addictive high-end Marvel statue lines in the land–at SDCC 2016, Gentle Giant debuted Marvel Animated statues of Skottie Young Magneto, Punisher and the Vision!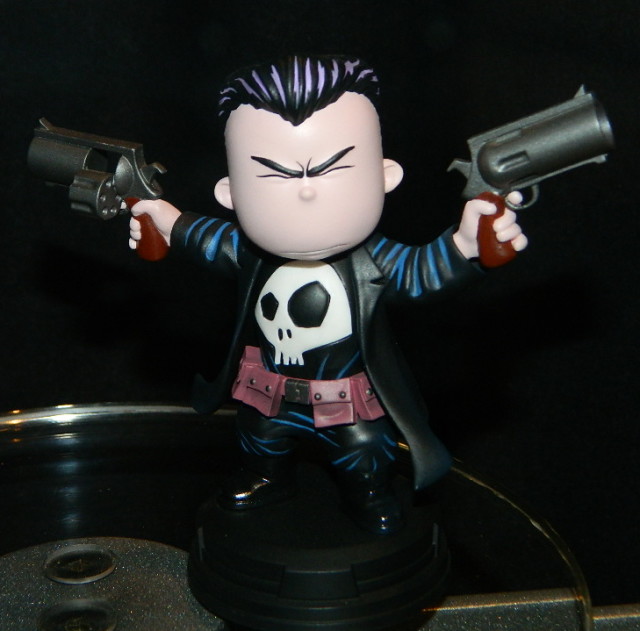 There are certain Marvel characters that I would say don't lend themselves very well to being drawn in an adorable style. But if there's one man who's up to the challenge of doing so with outstanding results, it's artist Skottie Young!
And so, after debuting the now-beloved line at last year's San Diego Comic-Con, Gentle Giant Ltd. brought three never-before-seen entries in the Marvel Babies statues line to SDCC 2016–all of which being unlikely characters to ever bear the adjective "cute" before!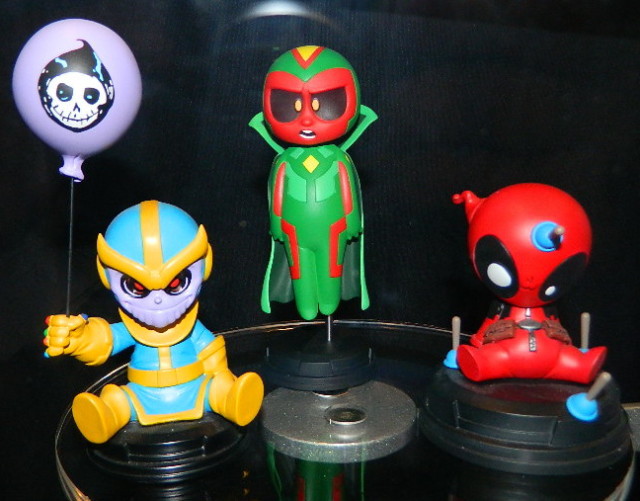 The character I was most surprised to see appear at the event was the modern version of The Vision as he appeared on the Skottie Young Variant cover to Uncanny Avengers #1. Being a synthezoid, it's a bit difficult to get Vision to emote. Even so, Skottie Young drew Vision with a know-it-all expression on his face that has translated great to the mini statue.
The bright green paint that is the primary color of the Marvel Babies Vision statue will also add a welcome splash of a fresh color to Marvel Animated statue displays, which are very dominated by red characters thus far!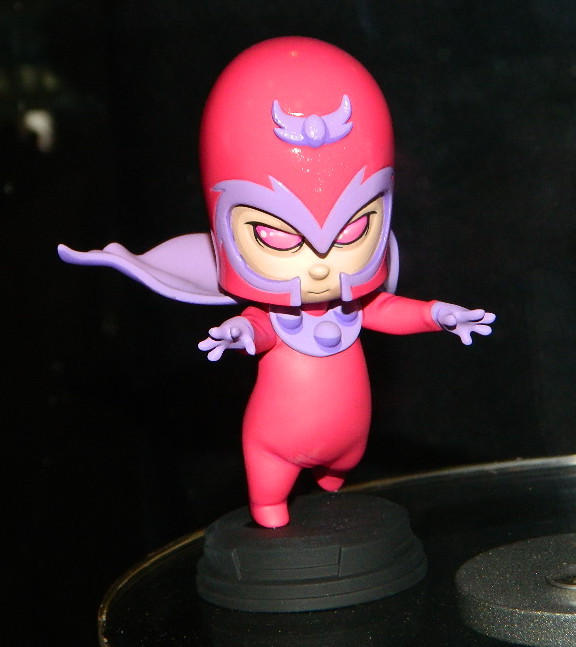 The other two new Skottie Young-inspired statues that premiered at Comic-Con last month are a pair of anti-heroes that would probably not approve of being captured in such a charming look: Magneto and the Punisher!
Chubby, baby-looking Magneto with his malevolent pink eyes is both cuddly and chilling at the same time. I own quite a few Magneto statues from various companies, but this is definitely a take on the Master of Magnetism like none I've ever seen before! Let's hope we get down X-Men Babies to display with Magneto soon!
Meanwhile, the squinting, dual-wielding Skottie Young Punisher (from the variant cover to The Punisher #1) looks like a scared kid about to kill his first mob bosses with dual pistols. The Punisher is another character that I would think shouldn't work in this style, but absolutely does. I love the stylized skull on chibi Frank Castle's shirt!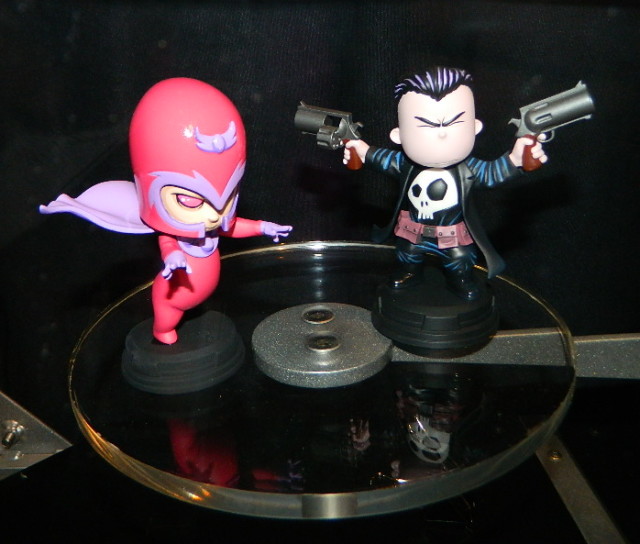 All three of these Marvel Animated Statues will be available for order online later this year, and should be released around Q2 2016. I'll post updates here and to the Marvel Toy News Twitter and Facebook Pages once official photos and order information is available for the Vision, Punisher and Magneto statues.
What do you think of the year two offerings for the Gentle Giant Marvel Animated Statues line, Marvel collectors? Is the Skottie Young style still running wild and translating well to this latest batch of characters, or have you lost interest in putting together a series of Marvel Babies statues?