Tom Hiddleston is the heartthrob of virtually every woman (and even quite a few men) in America. So the fact that the most authentic sixth-scale figure of Tom Hiddleston ever is on the way is a pretty big deal. The fact that that figure also happens to be the villain of the Avengers movie, Loki, makes this Hot Toys figure release even more critical. It's been a long wait for Loki (and Tom Hiddleston) fans, but the wait is just about at its end. The Avengers Hot Toys Loki Movie Masterpiece figure will be shipping out in just a few weeks–but if you haven't already ordered him, you may end up missing out…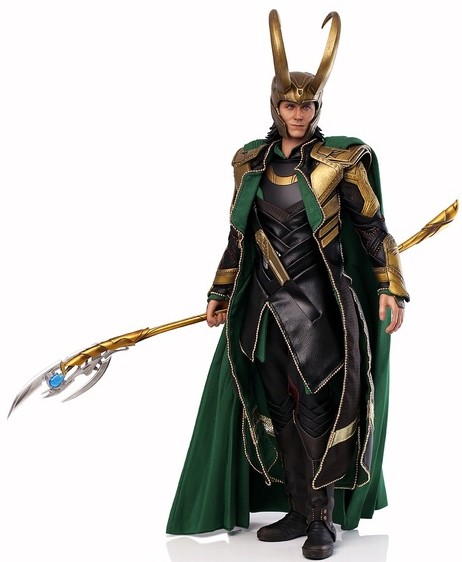 Last week the Hot Toys Avengers Loki Movie Masterpiece Series sixth-scale figure was released overseas.
A number of these import Loki 1/6th scale figures have already hit ebay, where their prices are fittingly mythical
. Once Hot Toys figures are released in the orient, it takes around a month for them to reach North America, so those who ordered Loki from Sideshow Collectibles should start to receive theirs in the mail in mid-to-late May 2013.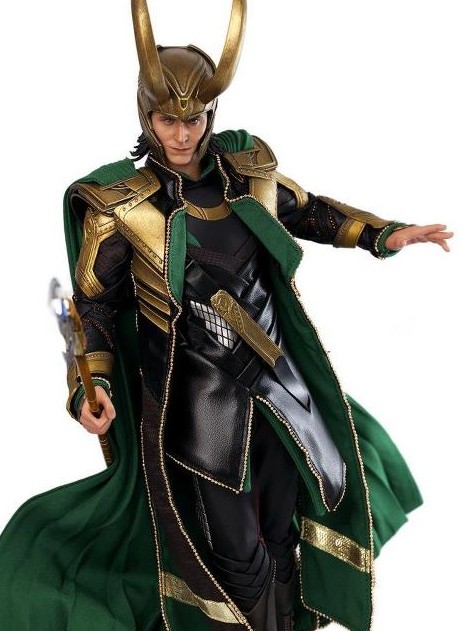 Sideshow Collectibles, the official North American distributor of Hot Toys figures, now has less than 40 of their allotment of the Loki figure left for sale. There are a few other North American retailers selling Loki, but Sideshow has the lowest price, gives free cashback rewards points, and even has free shipping on Loki–so it'll cost a decent amount to purchase the Hot Toys Avengers Loki 1/6 scale figure anywhere else.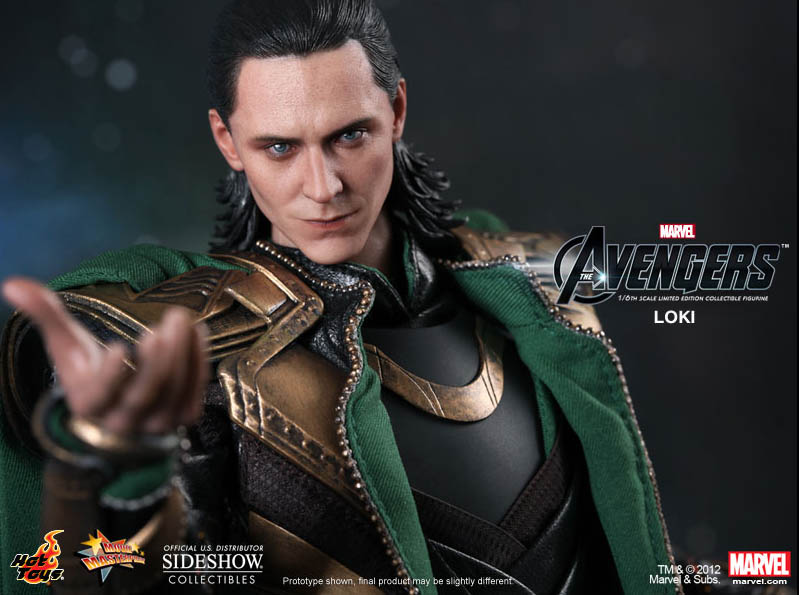 The Hot Toys Avengers movie figures line may be the most popular branch of Hot Toys figures released ever, with almost every figure from Hulk to Black Widow to Captain America now sold out entirely (Hulk is sold out with months remaining before he even ships!). Black Widow just arrived in America a few weeks ago and is already selling for $60-$80 over her original price, so these Hot Toys Avengers Movie Masterpiece Series figures can get very expensive very fast.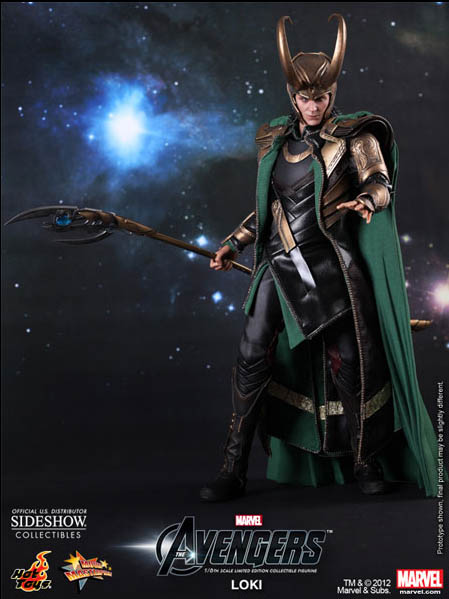 Given the immense fandom of Tom Hiddleston, there's little doubt that the Loki Hot Toys Avengers Movie Masterpiece figure is going to be completely sold-out before it arrives in America at all, and is likely to end up fetching astronomical amounts of money on the aftermarket. If you think you're going to want the Hot Toys Loki MMS figure in your collection (and let's face it–who doesn't?), I'd strongly advise putting in an order for him over at Sideshow Collectibles before supplies are totally exhausted.