While Funko only had a whopping two new Marvel POP! Vinyls to debut at New York Toy Fair 2015 over the weekend, that's not to say that Marvel was underrepresented–at all. In fact one of the smallest Funko imprints premiered two all-new, previously unannounced figures at the show that are coming this spring: Funko Fabrikations Groot from "Guardians of the Galaxy" and Baymax from "Big Hero 6" are now up for order!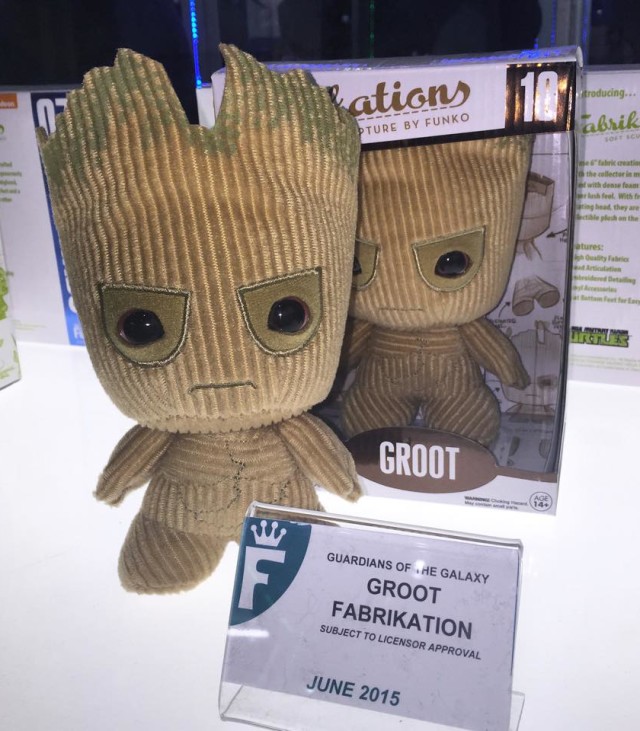 When Funko picked Rocket Raccoon to be their second Marvel Fabrikations figure ever, they were banking on Rocket being the breakout star of Guardians of the Galaxy. But, well–while popular, Rocket Raccoon wasn't quite as big a marketing sensation as his accomplice: Groot.
And so, following up the very successful Funko Fabrikations Rocket Raccoon soft figure, Funko now has a Groot Fabrikations figure on track for this spring! And not only is this Fabrikations Groot figure a cutie, but I got to feel the Groot figure at New York Comic Con, and his fabric has a really nice texture to it that is really comfortable!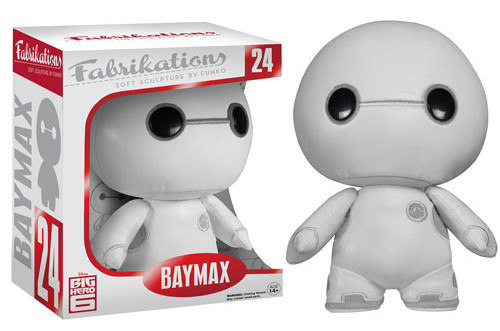 In addition to Groot, Funko really surprised me by unveiling a Funko Fabrikations Baymax at the 2015 New York Toy Fair. Big Hero 6 fared far better at the box office than I expected, and is now the third highest-grossing animated Disney film ever. Who'd have thunk it? Not me!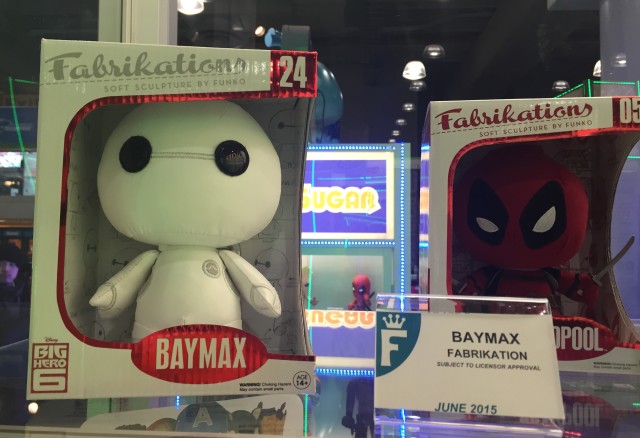 The relationship between Baymax and Hiro was far and away the strongest element of the Big Hero 6 movie, and even though I think the Baymax Fabrikation should be a bit chubbier, I'm looking forward to having a Baymax Fabrikations figure for my Hiro POP Vinyl to hang out with.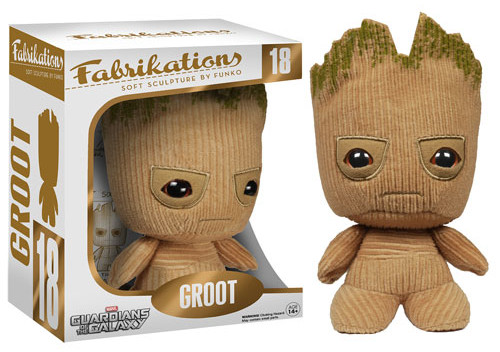 The Funko Fabrikations Groot and Baymax figures are now up for order, and are expected to be released in spring 2015. With both characters being hugely popular with children and the mass public, I'm really interested to see if this duo sells as well as the Rocket Raccoon and Deadpool Fabrikations have.
Thoughts on the Fabrikations Baymax and Groot figures, Marvel collectors? Are you warming up to the Funko Fabrikations line at all, or are these "soft sculptures" just not your style?