Although Hot Toys has nearly drowned collectors in new Iron Man sixth scale figures over the past few years, one thing that they haven't really done is straight-up reissue old figures–until now! In a real surprise twist today, Hot Toys announced that two of their most expensive and sought-after Marvel Movie Masterpiece Series figures are coming back for a return engagement: limited exclusive reissues of Hot Toys Iron Man Mark IV & Mark VI are now up for order!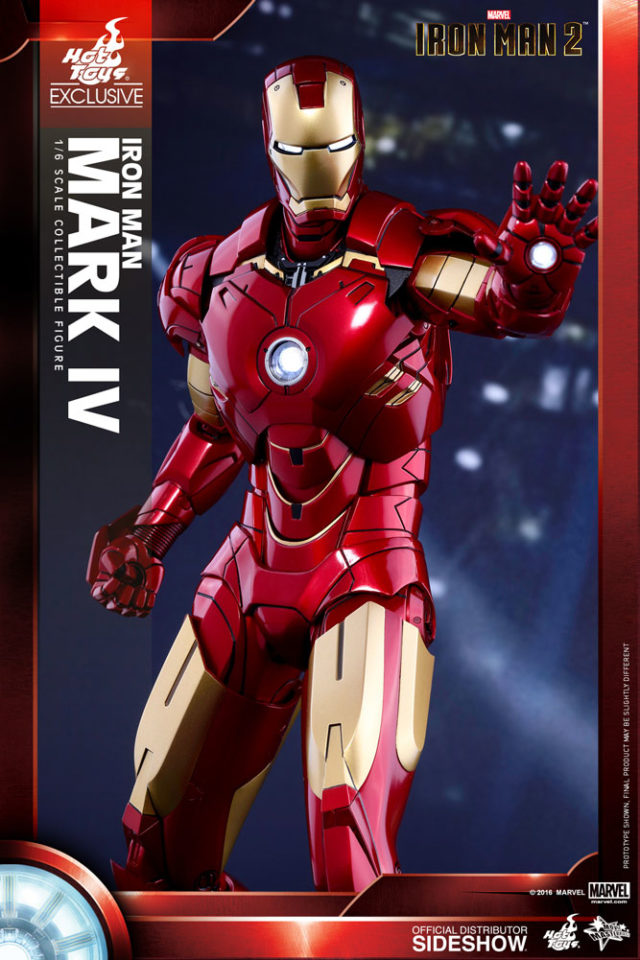 Months ago, Hot Toys announced that they were going to exclusively re-release some of their best-selling Iron Man MMS figures of all-time at their flagship store in Shanghai. As quite a while has passed since then, most folks assumed that these 1/6 Iron Man reissues would truly only be available in Shanghai.
But it seems that Hot Toys had other ideas, and is now planning to give their domestic fans a crack at these highly-demanded re-releases–exclusively via Sideshow Collectibles!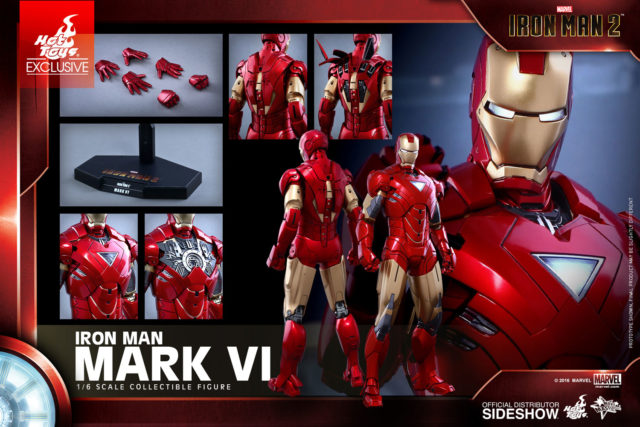 That's right, fans of the first six movie Iron Man armored are going to have a chance to land two of the armors that had become significantly expensive on the secondary market: Iron Man Mark 4 and Iron Man Mark 6, two extremely popular armor permutations that debuted in the "Iron Man 2" movie.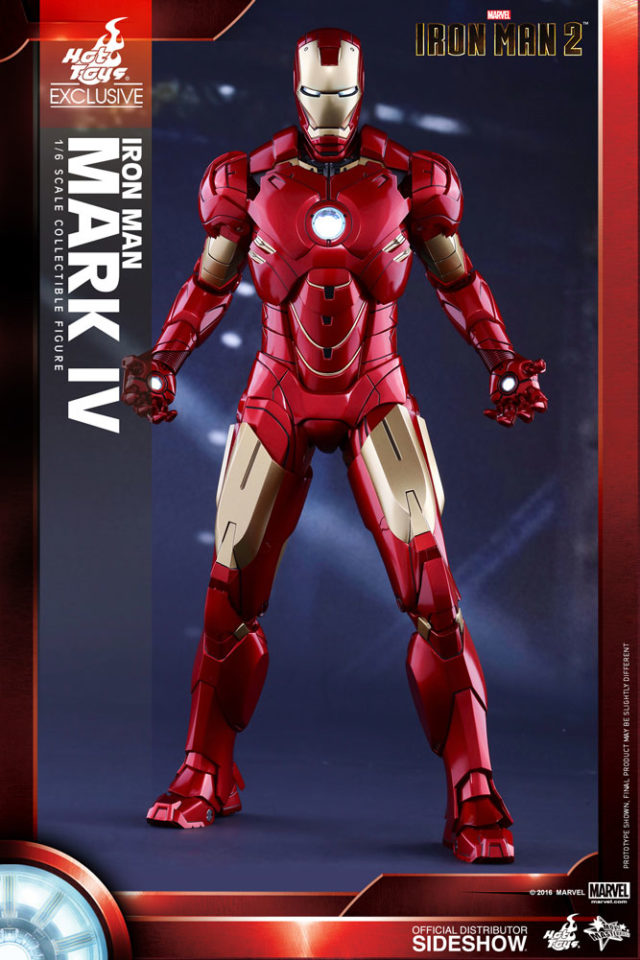 These new releases are the exact same sculpts and figures as were previously released years ago, so they should look identical on collectors' shelves to the original versions.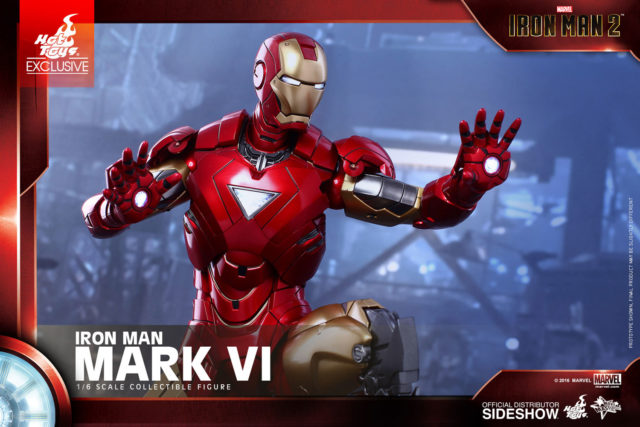 This is obviously going to collapse the aftermarket values of both original editions of these figures, although that effect may be dampened
somewhat
 by the fact that the reissues are available exclusively through the Sideshow Collectibles website in the United States and are limited to one-per-person.
Iron Man Mark XLII also got a re-release at the Shanghai flagship store, but there's been no announcement of Mark 42 making an encore appearance in North America (yet).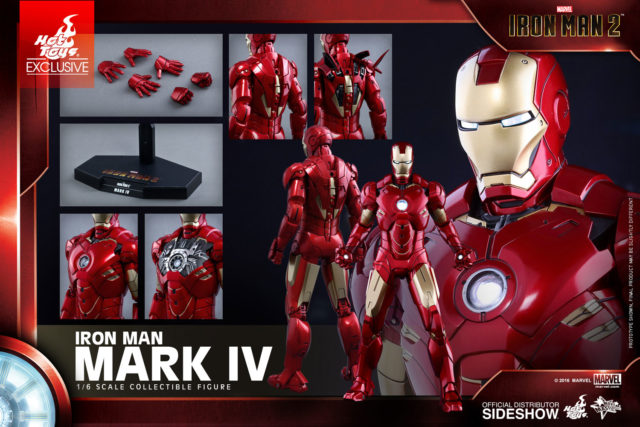 Both the Iron Man Mark 4 and Iron Man Mark 6 Hot Toys figure reissues are now up for order, though there does appear to be a limited quantity of these figures available through Sideshow–so if you want these figures at the bargain prices they're available at right now, you might want to place your orders for them sooner than later.
How do you feel about Hot Toys re-releasing exact replicas of previously sold out figures, Marvel collectors? Are you cool with letting more people have a chance at sought-after collectibles, or are you concerned with the long-term damage that reissues might cause to the value of your collection and the value of Movie Masterpiece Series figures as a whole?