I was having an ordinary 2AM when something a bit, well… out of the ordinary came across my screen: on-shelf retail store photos of the first 2018 Marvel Legends Avengers Infinity War series! Even though Hasbro hasn't officially unveiled hi-res photos of any of the movie figures in the series just yet, we know the full lineup for Wave 1 now—including the movie Thanos Build-A-Figure, Proxima Midnight and more!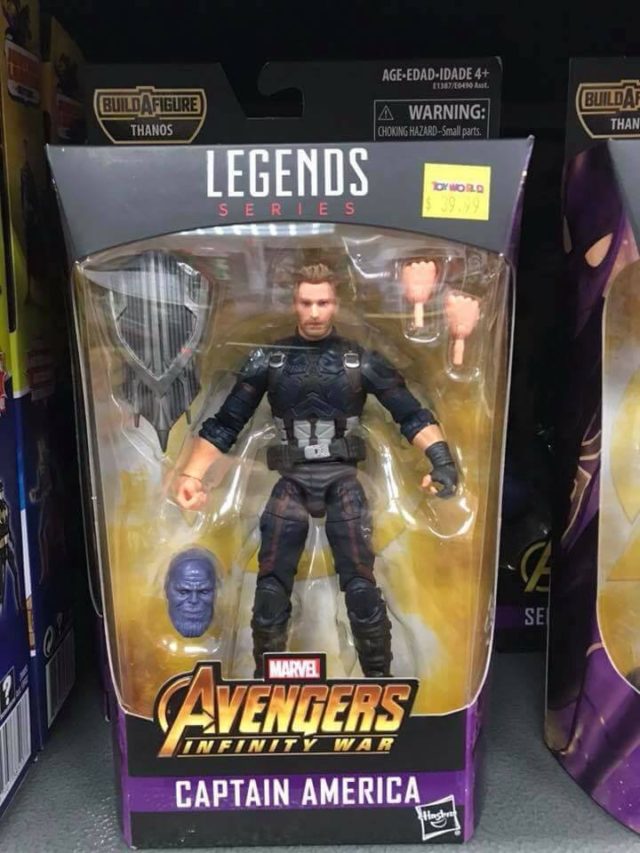 The full lineup reveal for the Avengers Infinity War Marvel Legends Series 1 figures is one of the most drawn-out that we've seen, with the first figure (Songbird) being revealed back in July 2017, and the last figures in the wave still not officially revealed now in February 2018 (although they are obviously
unofficially
revealed at this point, since they're
on
store shelves in Australia).
We knew about the three comic book figures that were revealed between SDCC 2017, HasCon 2017 and NYCC 2017, but now we get our first good look at the 6" Infinity War movie figures…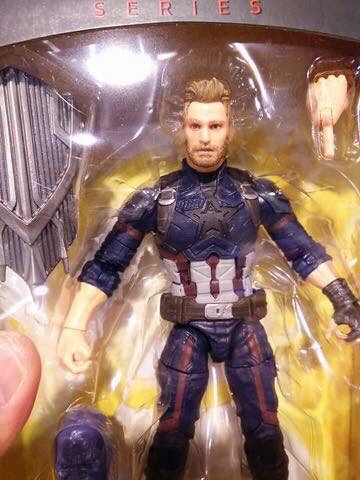 First up, we've got ML Infinity War Captain America with beard! Unfortunately, this costume really doesn't play to Hasbro's strong suit, as their "Chris Evans" portraits never look anything like the actor. The body on this figure really isn't bad, but many collectors are likely to take issue with the sculpt and paint on the head here.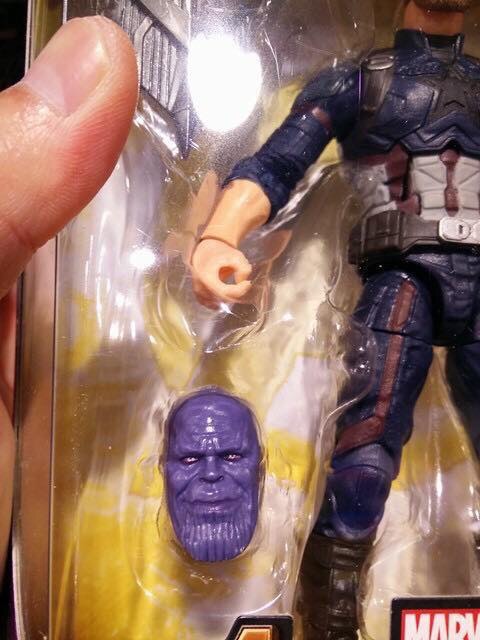 And speaking of heads—! Bearded Captain America comes with the head of the not-yet-announced movie Thanos Build-A-Figure! We're not used to seeing Thanos' bare head, which I think is throwing some collectors off. I think this portrait for Thanos will be just fine once we see better quality photos of it.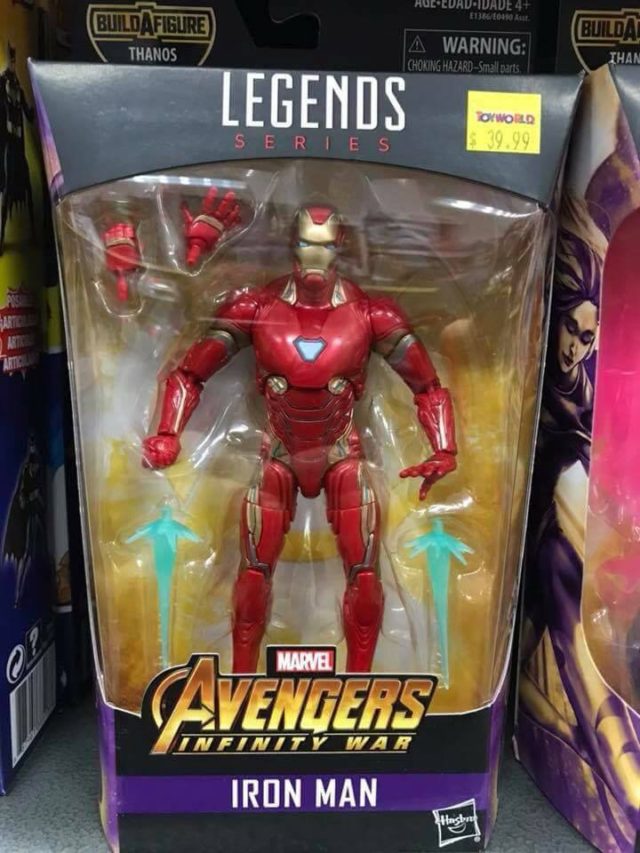 Next up from the movie lineup is Avengers Infinity War Iron Man. While this revelation inevitably led to a chorus of groans from many collectors, Hasbro is on our side with this release: the new IW Iron Man doesn't include a Thanos BAF piece, so anyone that doesn't want to buy another Iron Man won't be "forced" to do so. Thanks, Hasbro!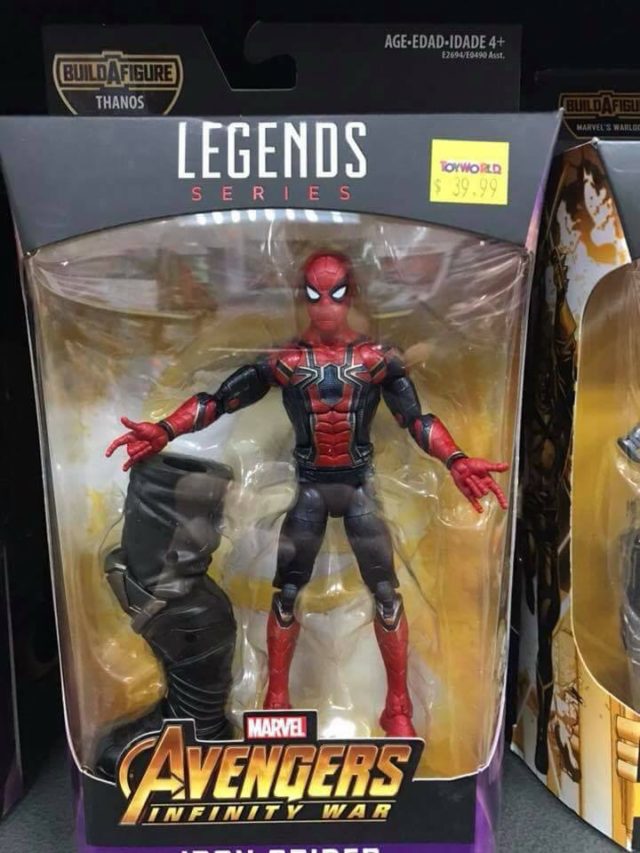 Rounding out the trio of MCU heroes is Marvel Legends Iron Spider Spider-Man!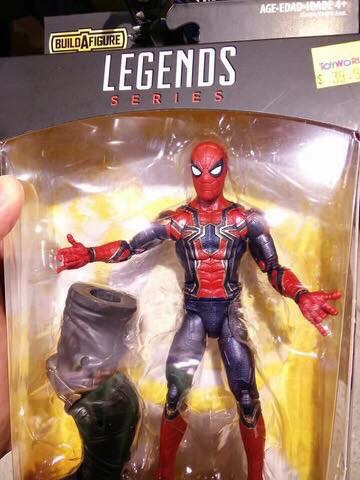 We could only get Civil War Spidey as part of multipacks, so I'm glad to see he's possible as an individual figure for Infinity War. This is a cool costume, and one that I'm sure will sell great for Hasbro.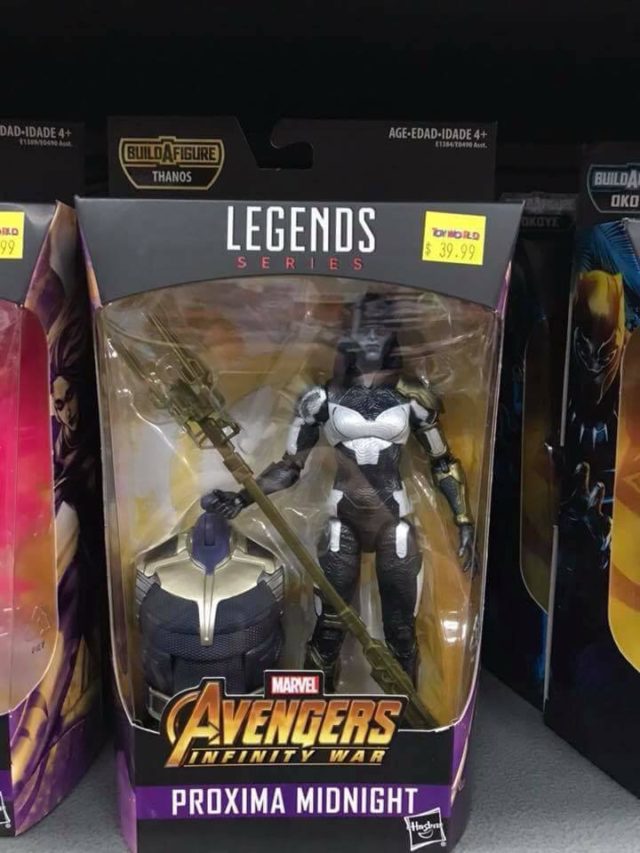 There's also one single-packed villain from the wave: Proxima Midnight of the Black Order!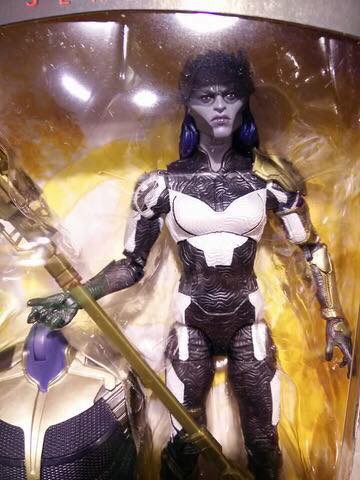 This is the movie version of the character, but given her prominence in perhaps the biggest Marvel movie ever made, I think it's likely we'll get a comic book-based Version at some point as well.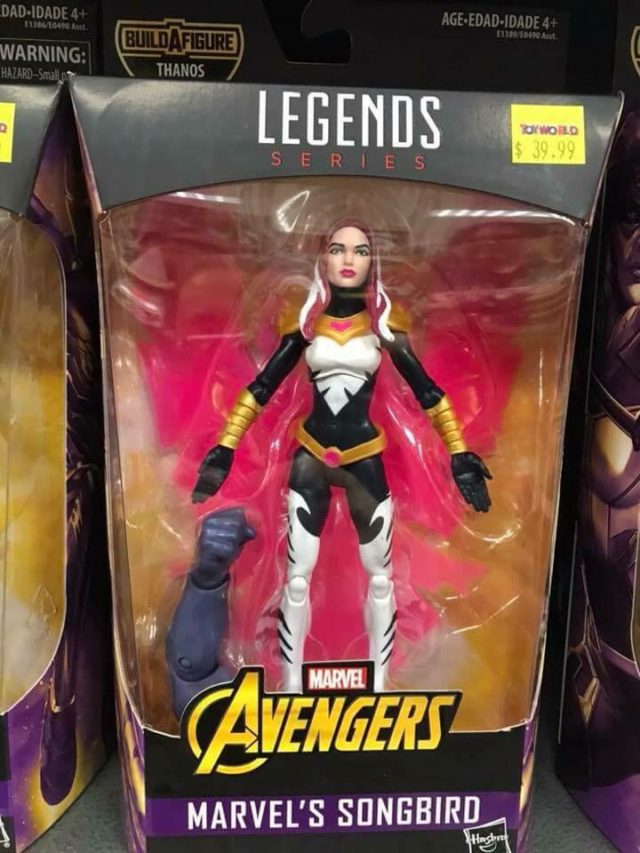 The remaining three figures in the series are ones we've seen displayed at conventions before: the Fan's Choice vote-winning Marvel Legends Songbird (revealed at SDCC 2017), the long-delayed King Cobra (revealed at HasCon 2017), and a new classic Taskmaster (revealed at NYCC 2017).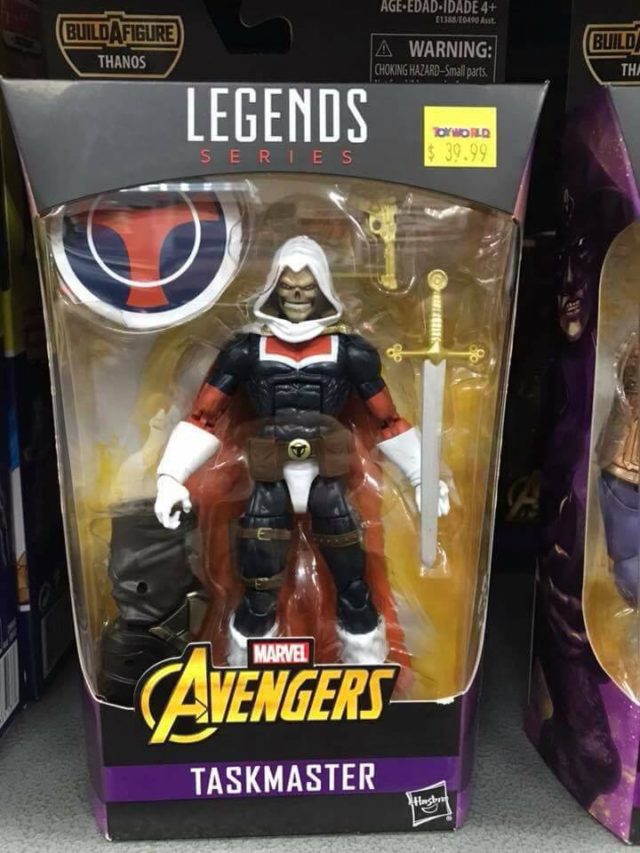 Songbird ought to sell great, since fans have been asking for the character for quite a few years now, and even though some collectors complained about a new Taskmaster so soon after the modern version, classic Taskmaster is guaranteed money.
Poor King Cobra has pegwarmer written all over him, but hopefully him being packed with the vital left arm of Thanos and the Infinity Gauntlet will push Marvel Legends King Cobra off of store shelves and into collectors' hands.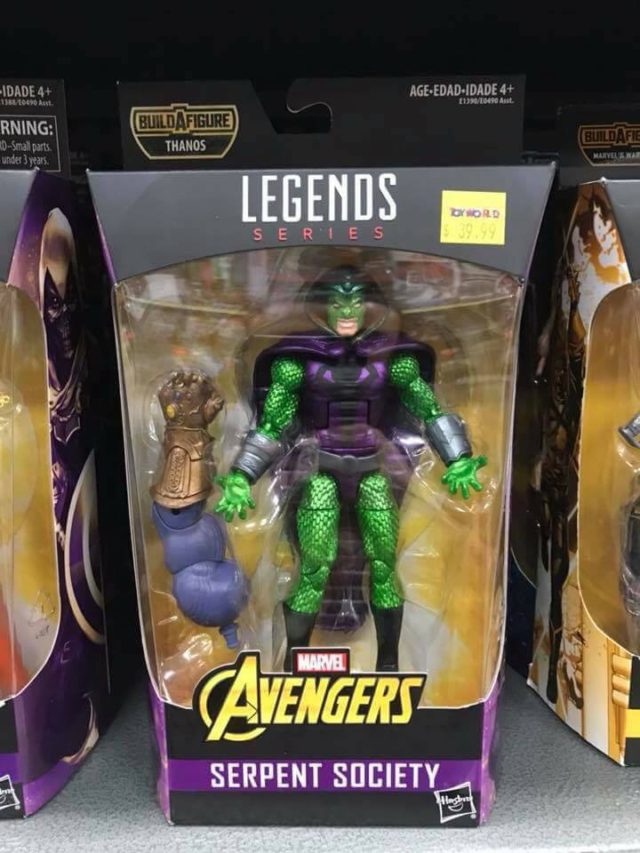 I'll post updates here and to the Marvel Toy News Facebook, Twitter and Instagram pages once pre-orders open up for the Marvel Legends Infinity War Wave 1 figures. Since we have yet to see orders open for the Deadpool and Lizard Series, however, it may be a bit of a wait for the Thanos series POs to open up.
Now that we've seen them all, what do you think of the first wave of Avengers Legends Infinity War figures, Marvel collectors? Are the movie figures everything you hoped for, and what are you hoping to see in Wave 2?