Diamond Select Toys has exploded onto the Marvel statue scene in the past year like dynamite, and now they're continuing that trend with some new 1/6 scale Marvel Premier Collection resin statues coming our way this winter. Not only will Tom Holland Spidey be making his first statue appearance, but a long-overdue new statue of Moon Knight is going to be in the house: the DST Marvel Premier Moon Knight and Spider-Man Homecoming statues are now up for order!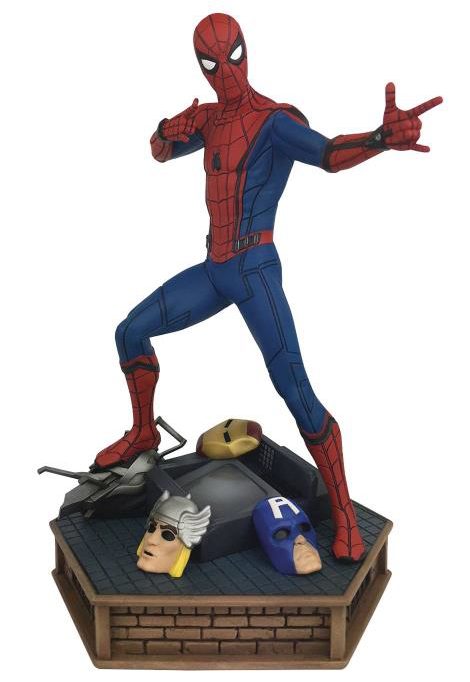 Since the end of the Bowen Designs era a few years ago, I've felt like there was a real void in the collecting world without a company releasing several quality, affordable high-end Marvel statues each month of a huge variety of characters.
I think I can safely say that that hole has now been filled by Diamond Select Toys, who have been consistently pumping out fantastic new Marvel statues at shockingly low prices month after month for the last year-plus.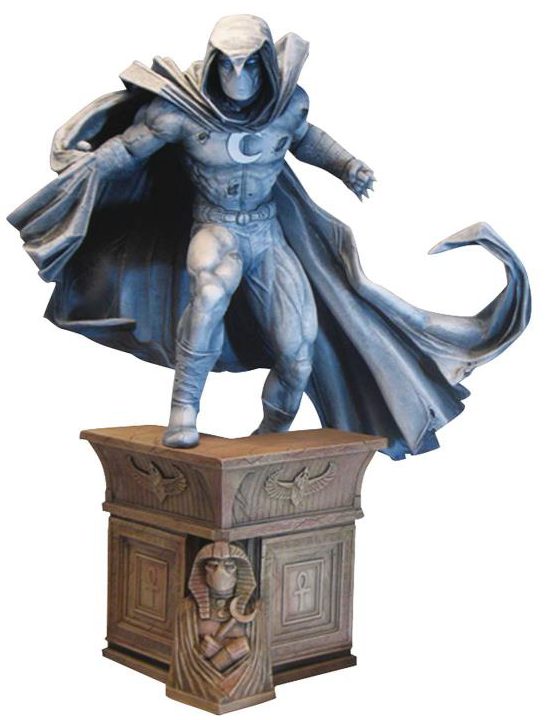 The latest pair of solicited statues are a perfect example of why DST is taking the statue collecting world by storm, as they include both the first full statue of Tom Holland Spidey from Spider-Man Homecoming, and also a fan-favorite Marvel character who rarely gets the merch that he deserves.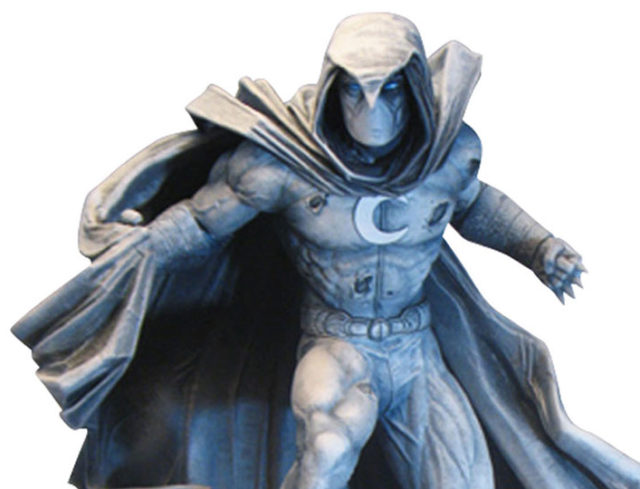 The Marvel Premier Collection Moon Knight statue is the first full statue of the character since the Bowen Designs Moon Knight statue was released around a decade ago. The Bowen version is downright iconic and is one of my favorite comic statues ever released to this day, but there's a lot I dig about this DST Moon Knight as well.
The gritty, battle-damaged look of the Fist of Khonshu on this statue is like nothing we've ever seen before as far as Moon Knight collectibles go, and I love the Egyptian architecture on the base.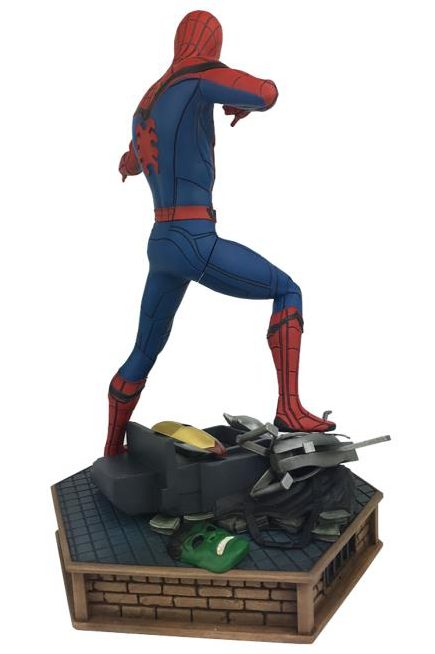 Meanwhile, although I didn't exactly adore the Spider-Man Homecoming movie itself, I
do
love Tom Holland as Spider-Man. So a 12″ resin statue of the best movie Spidey ever in a dynamic pose for around 130 bucks…? Yeah, count me in.
I think the ATM debris and "Avengers" masks on the base are a great choice, and the pose selected for Homecoming Spider-Man has a lot of personality to it. I wasn't dreaming of a new movie Spidey statue, but once I saw this I knew that I must have been hoping for one subconsciously.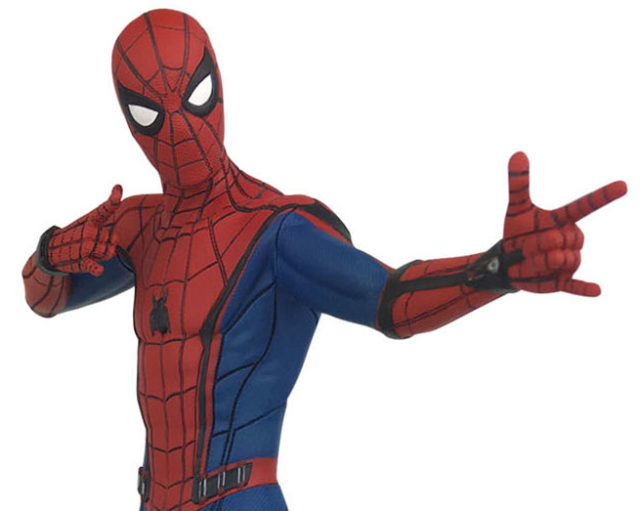 The DST Spider-Man Homecoming and Moon Knight statues are now up for order, and are scheduled to be released in March 2018. Both statues are limited to 3000 pieces. MSRP is the usual $149.99, but WoozyMoo and EE are both offering them at $134.99 and free shipping for pre-orders. I'm not about to miss a rare Moon Knight statue, so I already locked one in.
What do you think of the newest duo of Diamond Select Marvel Premier Collection statues? Are you happy with the direction that DST has taken this value-priced line of 12″ statues, and what characters would you like to see featured now that the series is expanding into more niche characters?