Just like retail stores start pushing holiday merch earlier and earlier each year, it looks like we may start seeing the same for Marvel movie collectibles! While toy companies just started showing off and soliciting their figures based off of this fall's Thor Ragnarok movie over the past month, one company is already looking forward to the next MCU movie after Thor 3: the Diamond Select Toys Marvel Select Black Panther movie figure and Minimates are now up for order!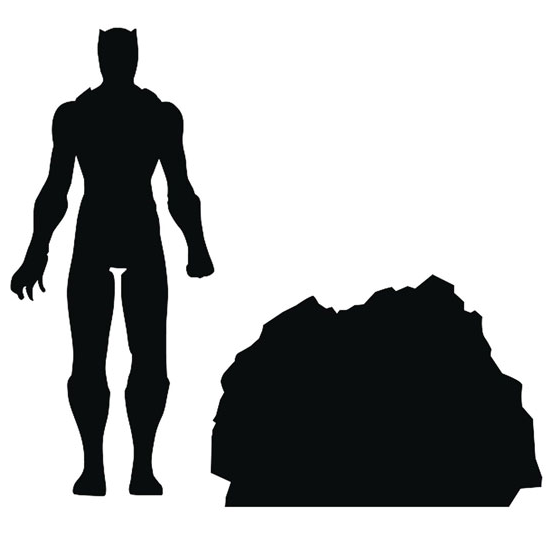 With nearly half a year until the movie is actually released in theaters, the very first Black Panther toys for the new movie have now gone up for sale! Kudos to DST for their efforts to beat every other company to the table for this one!
As expected, the one Marvel Select 7″ figure for the movie is going to be T'Challa himself, the Black Panther. We got a comic book version of BP as a Disney Store exclusive last year, but this new version is obviously going to be based off the MCU movie iteration.
While Diamond Select Toys isn't ready to debut full images of the actual figure just yet (I'm betting we see him premiered at New York Comic Con 2017 in October), they did show off a darkened silhouette of both T'Challa and his Warrior Falls rocky terrain display base.
Given DST's track record with movie action figures and the silhouette we can see, I have no doubt that their Black Panther Marvel Select figure is gonna be a winner.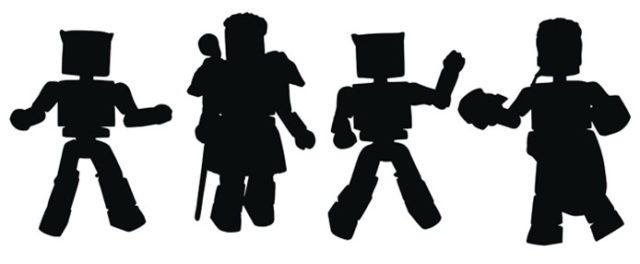 For those who want more than just the main character from the movie, there's another option as well (thigh not quite as realistic)–Minimates! In a move that's only a slight bit surprising, instead of entire series of Black Panther movie Minimates, we seem to just be getting a Minimates Black Panther box set of four 2″ figures.
The set will include these Black Panther movie characters:
Black Panther
Shuri
Killmonger
M'Baku
M'Baku is better known as the "Man-Ape", but he's apparently not going to be called that in the MCU (which is probably a good choice, frankly). Shuri is Black Panther's sister, and Killmonger is, well… Killmonger. (Killmonger is a household name, right?)
This isn't unprecedented, as the Ant-Man movie and the Netflix shows also only get four-figure box sets. I suppose it's possible that DST didn't think there were enough visually interesting characters to do 8-10 different figures from the movie, but I have to admit I didn't expect a Minimates Klaw movie figure to be left out. Huhn.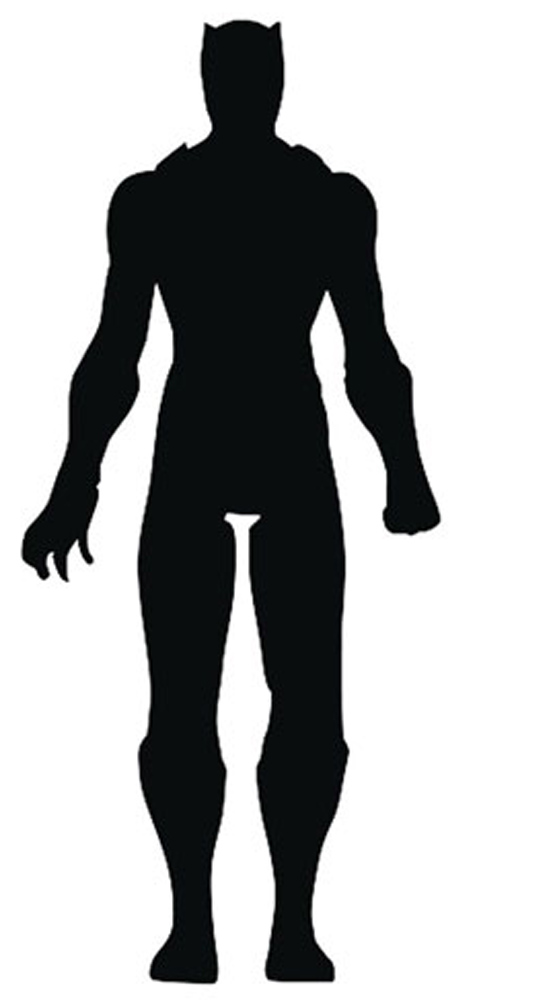 The Black Panther movie Marvel Select figure and Minimates are now up for order, and are scheduled to be released in February 2018. Non-coincidentally, that's also the month that the movie hits theaters! Good call, DST! As usual, the movie license is only for one year, so there will be no reissues of this Black Panther Select figure ever once it is sold out. Lock one in if you want one.
Obviously we can't see much of these figures just yet, but do you like what little we can see so far, Marvel  collectors? Are you willing to blind-buy any of these Black Panther movie toys, or are you going to wait for the full reveal besides committing to these?