Of all the news and photos coming out of Star Wars Celebration Anaheim, the most surprising reveals were the most unlikely ones–the ones that weren't related to Star Wars at all! Yes, eFX Collectibles brought some truly unexpected new products to show off at Celebration–because they're from the Marvel Cinematic Universe and not Star Wars at all! Check out Loki's Staff and Helmet, Star-Lord's mask, the Orb and more!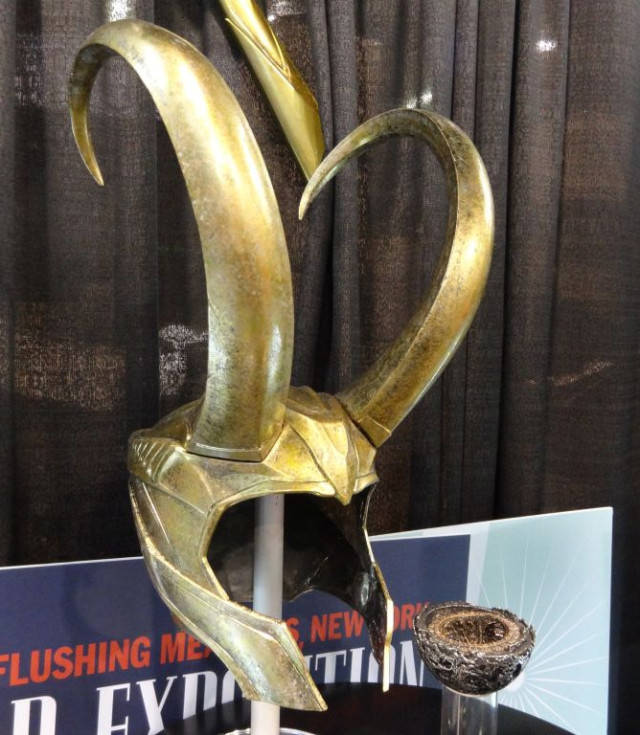 I'm not the kind of person who gets excited about movie prop replicas, as I'm not into throwing Captain America's shield or trying to lift Mjolnir myself. But if I were into Marvel props and replicas, there's one company that's the "Hot Toys" of replicas: eFX Collectibles.
eFX has released some pretty spectacular (and expensive) Marvel prop items over the last few years, and now they're readying a variety of new Marvel Cinematic Universe products for some of my favorite characters!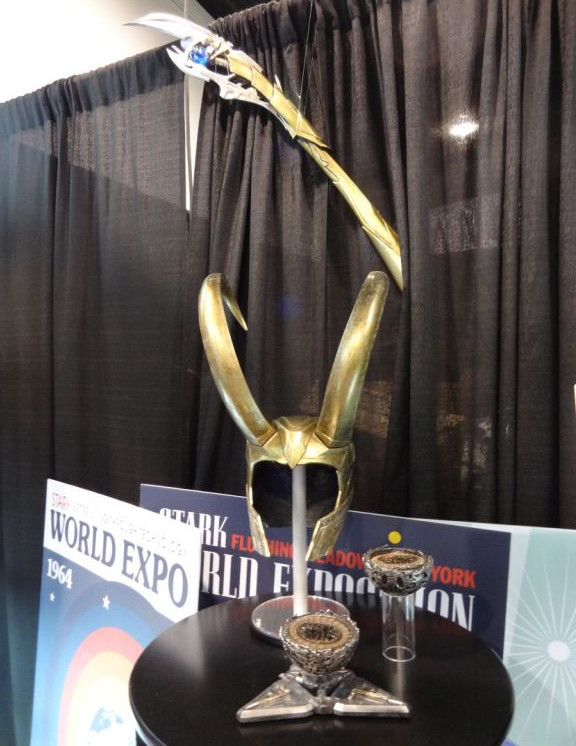 First up, we've got a pair of long-requested items from the original Avengers movie–the eFX Loki Helmet and Loki Staff! Fans have been asking about the potential for Loki prop replica items since 2012, and those Loki fanboys are going to be thrilled with what eFX has cooked up.
I believe that eFX Collectibles actually showed off the Loki Helmet once before but never solicited it, but supposedly we may see Loki's Helmet (and Staff!) finally go up for order this summer!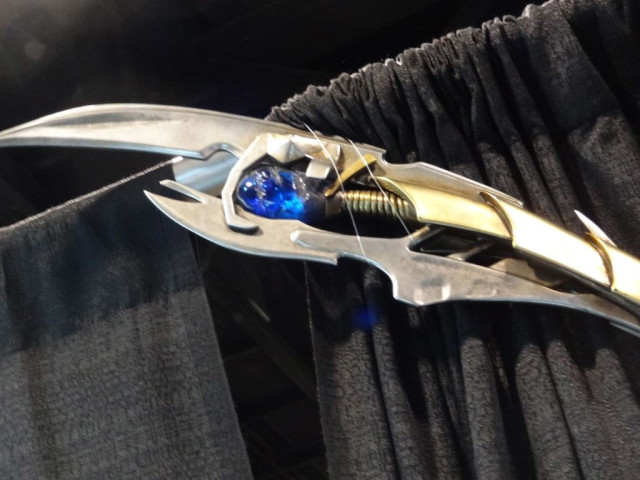 Loki's brother Thor will apparently be getting some love as well, as–while they weren't at the show–eFX was telling visitors to their booth about an upcoming Thor: The Dark World/Avengers: Age of Ultron Mjolnir prop replica as well as an updated Captain America shield from The Winter Soldier!
Other items on display at Star Wars Celebration Anaheim over the weekend includes Star-Lord's mask, the Orb from Guardians of the Galaxy and an Iron Man helmet. Star-Lord's long jacket/coat is apparently also in development–so all we'll need is his blaster to complete a very expensive Star-Lord Halloween costume!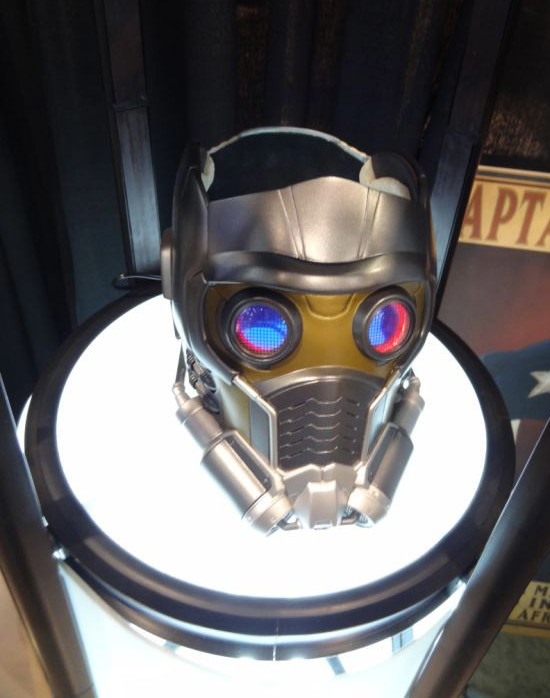 Outside of the possible summer pre-order date for Loki's staff, there is no information whatsoever available on the pricing or release dates (or even pre-order dates) for any of these new items.
eFX Collectibles is a company that likes to take its sweet time (and then some) in making sure their products are absolutely ready before they go up for order, so it could be anywhere from months to years to never before all of these new replicas are ready to be ordered. I'll post an update when more specific details about these new MCU eFX replicas are made available, but don't hold your breath–it might be a little while!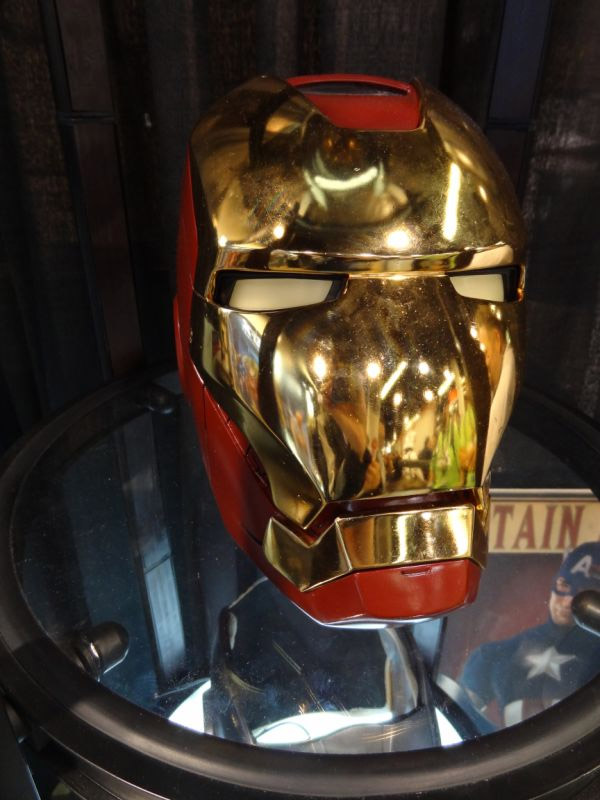 Thanks to Vykk Draygo for giving us permission to run his photos of the eFX Collectibles display from Star Wars Celebration Anaheim!
What do you think of the newest eFX Marvel prop replicas to be revealed, Marvel collectors? Does having your own Orb to hide spare change in or Loki staff to enslave your friends with appeal to you, or are these very expensive items just not up your alley?