While Hasbro brought a decent number of new figures to their NYCC 2013 press event to reveal for their 2014 Marvel Legends Spider-Man and Amazing Spider-Man action figure lines, the amount of new product they had to show for next year's Captain America push was comparatively low. Even so, there was some neat stuff to be had, such as newly-announced figures for the Marvel Legends Captain America Infinite Series 2014–including the massive Mandroid Build-A-Figure!
Though they chose not to be an exhibitor at New York Comic Con 2013, Hasbro was nice enough to send out official images of their 2014 Captain America figures so that the common-folk can get some good glimpses at what Hasbro has cooked up for Cap next year. The primary figure that Hasbro chose to spotlight is the Captain America Marvel Legends Mandroid Build-A-Figure, which is pretty spectacular looking.
The Mandroid is a rather obscure choice to center an entire series around as the Build-A-Figure, but I can't think of a whole lot of other characters (or any, for that matter) that Hasbro could have repurposed some of the tooling from this year's Iron Monger Build-A-Figure for besides the Mandroid. I don't know if kids will necessarily feel compelled to buy every figure to complete the Mandroid, but it will at least be a neat bonus to the Marvel Legends Captain America 6″ figure series, which is looking pretty star-stuffed thus far.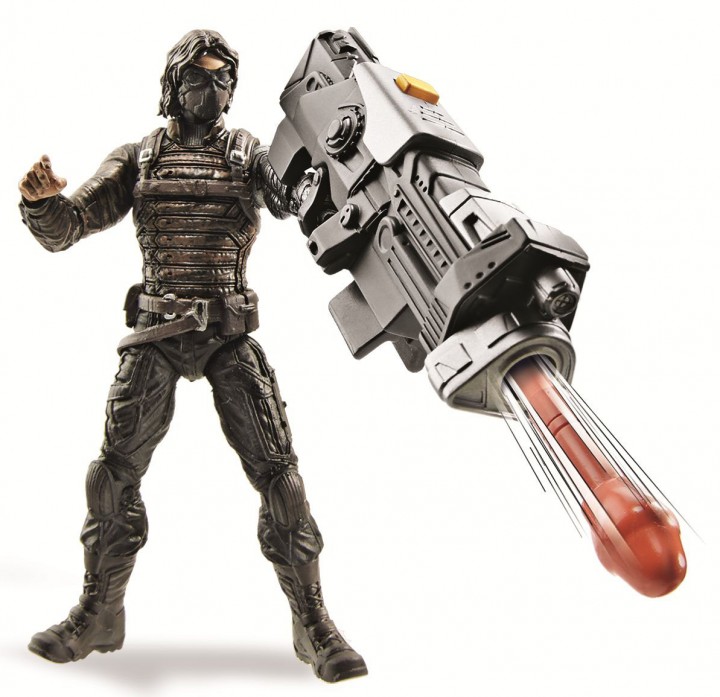 In addition to debuting a few key six-inch Captain America figures, Hasbro unveiled the upcoming 3.75″ Winter Soldier figure from their Captain America Super Soldier Gear 3.75″ line coming in Spring 2014. The detailing and articulation on the Winter Soldier figure look fantastic, though the obscenely huge rocket launcher accessory seems like a bit much, even by Hasbro standards.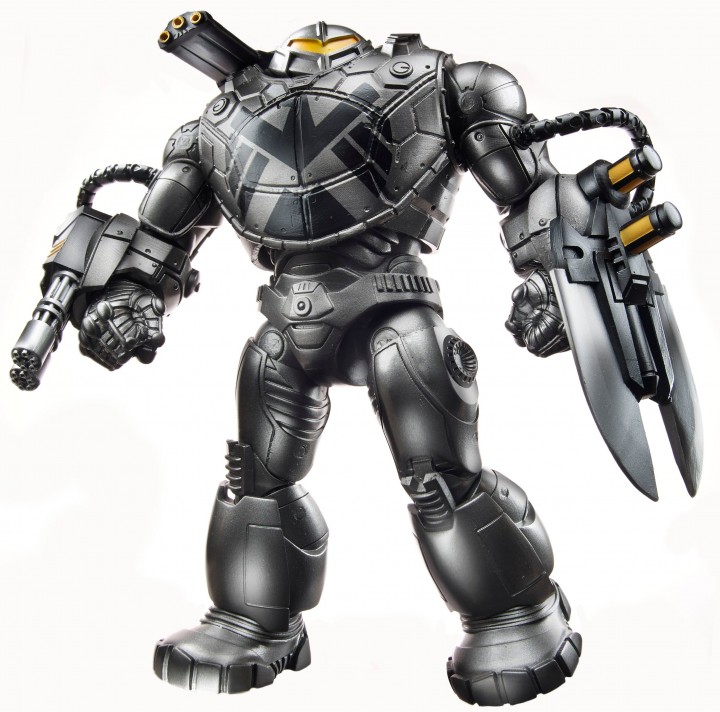 Don't get too excited about building the Mandroid Marvel Legends Build-A-Figure just yet, though–its parts will be spread out between the Captain America Marvel Legends Infinite Series waves coming in spring 2014 and fall 2014, so we probably still have a wait time of about a year before we'll be able to build a Mandroid of our very own.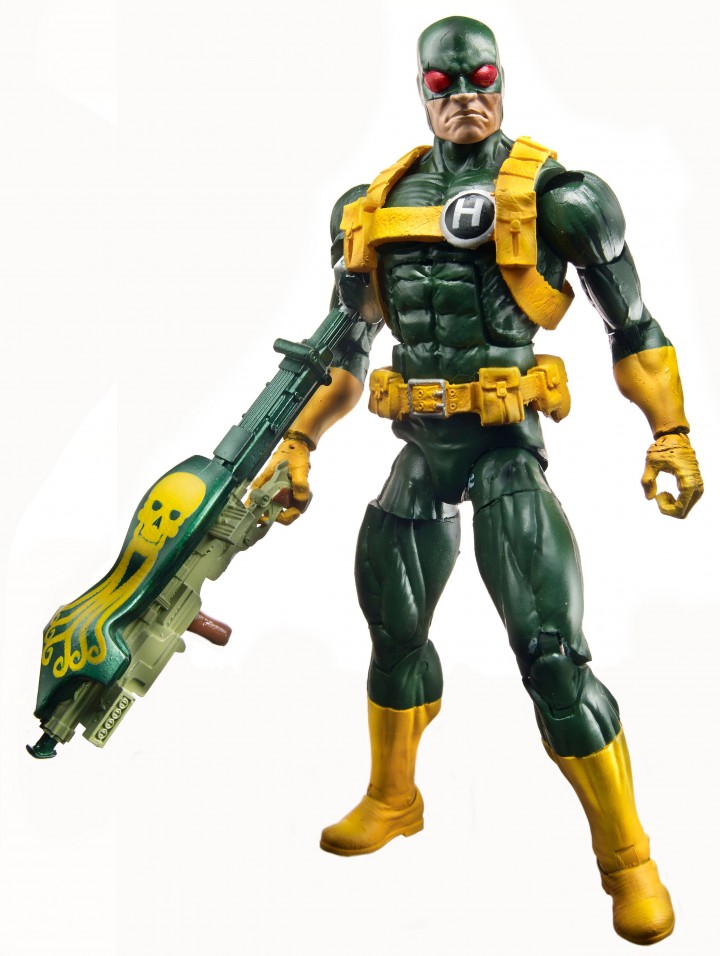 The only new regular Captain America Marvel Legends 2014 figure shown by Hasbro at their 2013 NYCC party was the Hydra Agent figure. This will be the second 6″ Marvel Legends Hydra Soldier figure Hasbro has released, but this one looks far better to me than the one from 2007. The Hydra Soldier figure will be an Agents of Hydra "swap" figure coming with the same Mandroid left arm as the Marvel Legends Red Skull, so you'll be able to skip the Hydra Soldier if you so choose.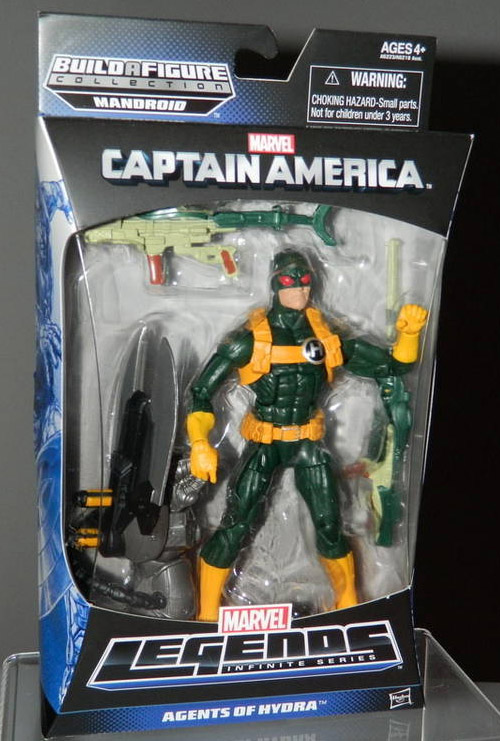 The 6″ Marvel Legends Captain America Infinite Series wave 1 figures are scheduled to be released in Spring 2014, with an MSRP of $19.99 per figure. A second wave of Captain America Marvel Legends figures will arrive in Fall 2014, and while there's no official word yet, I'd be very disappointed if that series didn't include Captain America: The Winter Soldier movie figures of Captain America, The Winter Soldier and The Falcon.
I'll post more news on next year's Captain America Infinite Series Marvel Legends six inch figures as more details about the series emerge, and you can 'Like' Marvel Toy News on Facebook if you want to have more news updates and photos sent to your Facebook Newsfeed.