Though I was already running a fever and had mucus pouring out of my nose (isn't that a lovely picture?) by the time I got to the Minimates panel at New York Comic Con 2015 last Thursday night, I stayed for the entire panel to make sure I didn't miss anything important. And it's a good thing I did, because Diamond Select Toys announced an entire series of Minimates that weren't on display on the actual show floor! Coming in early 2016–the Walgreens exclusive Marvel Minimates Series 2 figures, including Taskmaster, Gamora, Thanos and more!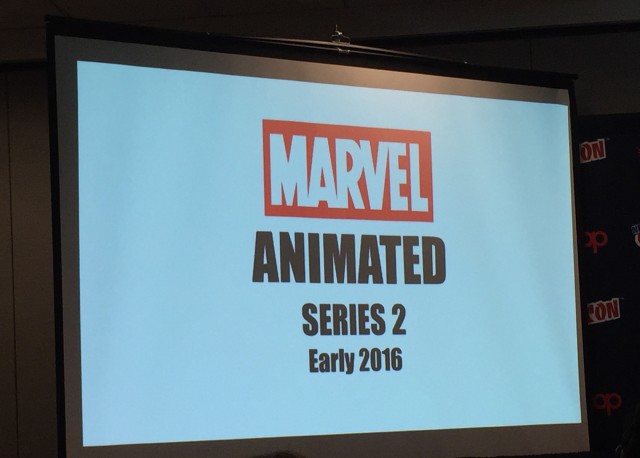 Although only one series of the Minimates Marvel Animated figures exclusive to Walgreens stores has actually hit store shelves so far, the line is really picking up steam! Not only did DST announce a "
Series 1.5
" earlier this fall (which actually consists entirely of new figures), at NYCC 2015 last week they surprised me by announcing another complete wave of eight new figures comprising Marvel Animated Minimates Series 2!
This time out, though, none of the characters are ones that have never been done before in some type of Minimates form, but they're still pretty far removed from past releases…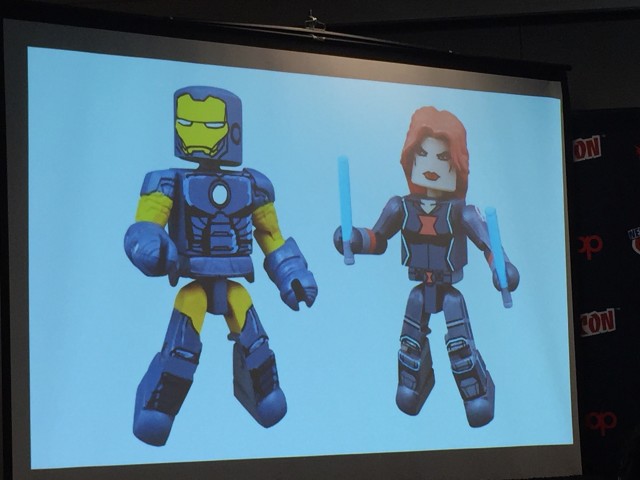 Minimates Alternate Universe Iron Man & Black Widow Two-Pack
First up, we've got a two-pack of Alternate Universe Black Widow and Iron Man! I must confess that I have missed more episodes of the "Avengers Assemble" cartoon than I have seen, so I'm not extremely familiar with the "alternate universe" concept that these mini-figures are from.
That said, I really dig the blue and yellow Iron Man Minimates in this set (I own the Hasbro 4″ versionNot this armor), and I can always use a totally sinister-looking Black Widow. This pair is a buy for me.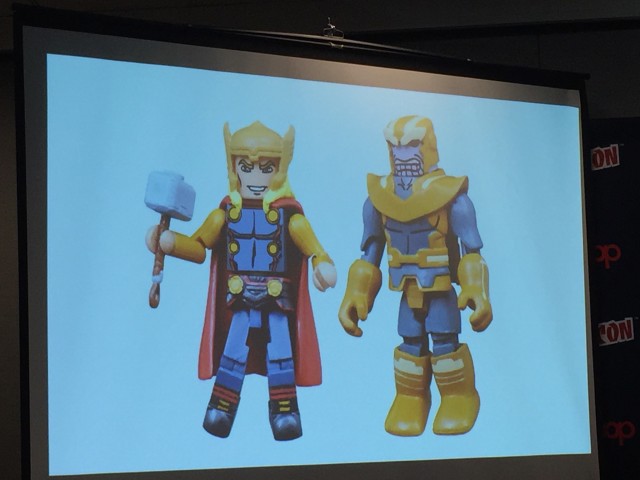 Animated Marvel Minimates Alternate Universe Thor & Thanos
The next pack is also based around the "Avengers Assemble" alternate universe, but unfortunately I don't like this pair as much. I'm a total mark for a good Thanos, but the mustard-colored armor on Thor and Thanos in this pack just looks plain bad to me. Easy pass (for me).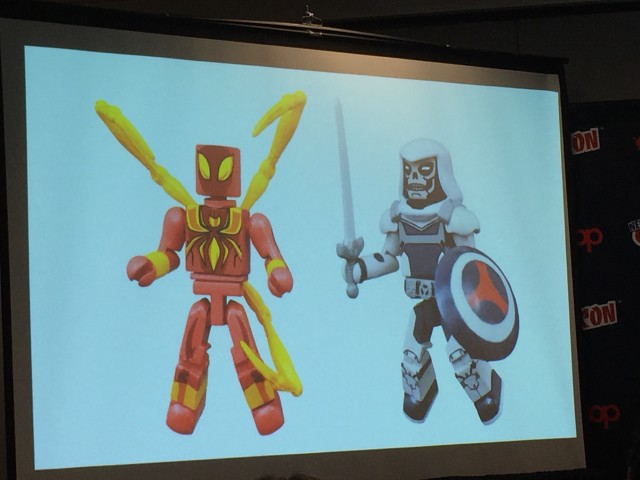 Marvel Animated Minimates Taskmaster & Iron Spider Figures
The third set gives us an Ultimate Spider-Man version of the Taskmaster (and hey, we always need more Taskmaster toys, right?), as well as an animated version of the Iron Spider Minimates that Toys R Us has a comics-based exclusive version of.
I much prefer the brighter cartoon colors on Iron Spider-Man, and this is the easy choice for my favorite pack in this series.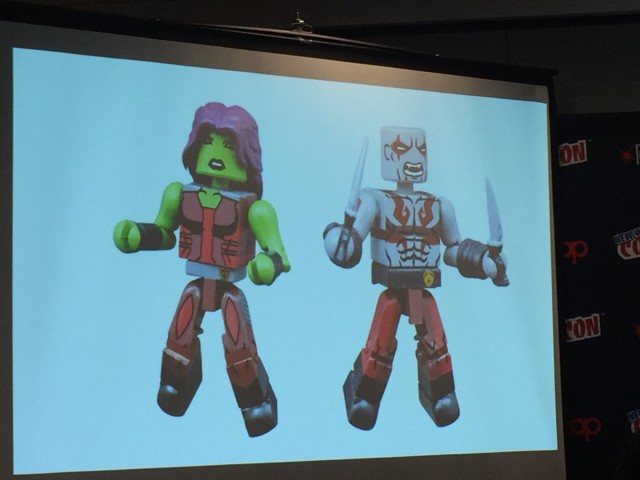 Animated Marvel Minimates Gamora & Drax Two-Pack
And finally, we've got Guardians of the Galaxy Animated Gamora and Drax Minimates! Gamora doesn't look as badass as I'd like, but with this two-pack, Walgreens will have completed their first whole team of exclusive figures! Way to go!
Now that we've seen three full series of Marvel Minimates Animated figures, what do you think of this line of Walgreens exclusives? Are you in for collecting the whole line, picking-and-choosing your favorites, or do you not feel the need to own any of these animated-style Minimate figures at all?