Last month, Gentle Giant Ltd. revealed their fourth Skottie Young Marvel Babies statue–Spider-Gwen–and the hype generated put that of all the other statues in the Marvel Animated line to shame. I thought there was nothing Gentle Giant could do to top their Skottie Young Spider-Gwen, but they had a major ace up their sleeves: the Skottie Young Deadpool Marvel Animated Statue is now up for order!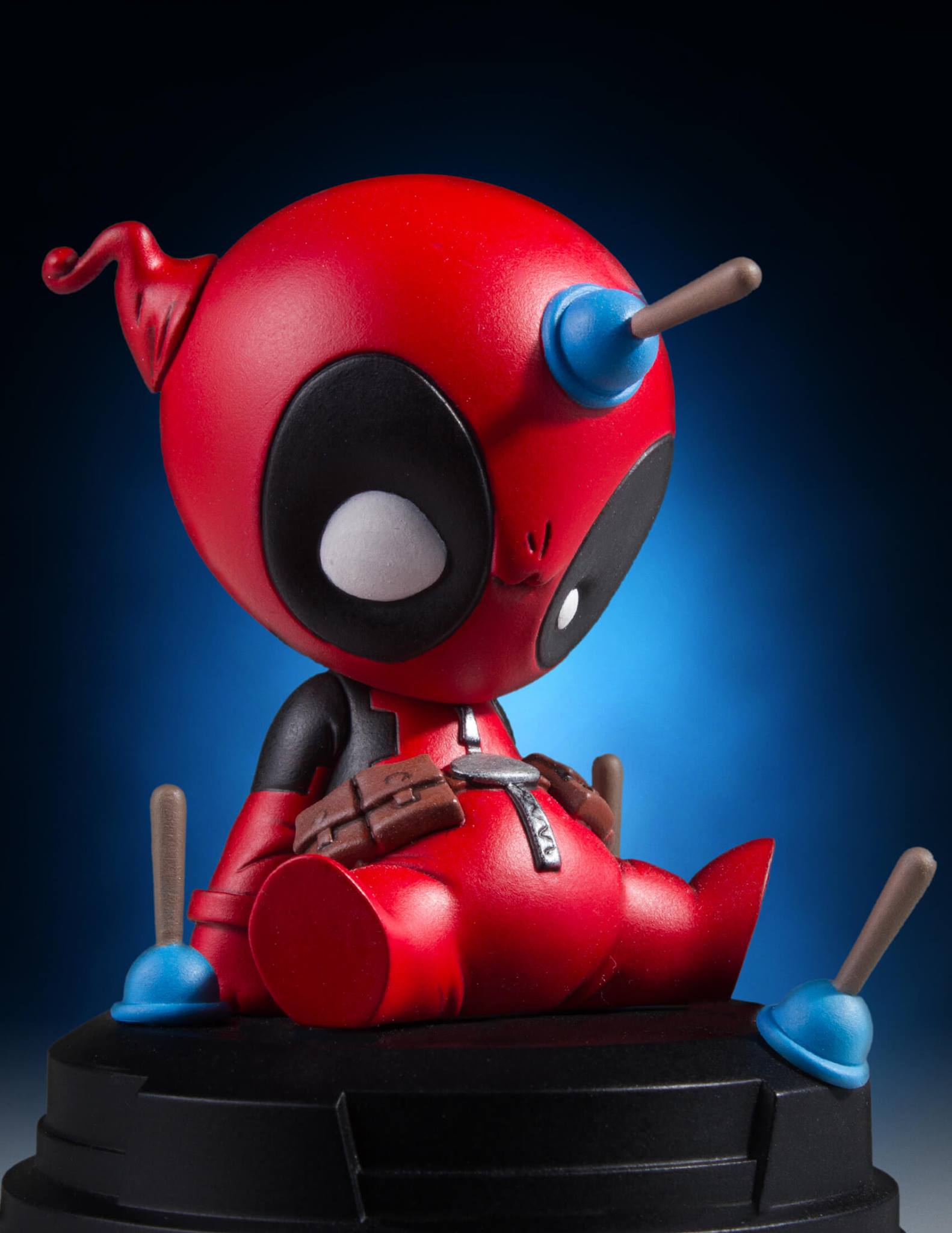 When Gentle Giant Ltd. debuted their Skottie Young-inspired Marvel Animated statues range at San Diego Comic-Con 2015 by showing off Captain America, Iron Man and Thanos, I was instantly in love.
Little did I know that I was destined to be totally blown away and an even bigger fan of the next two statues after that initial trio: the Skottie Young Spider-Gwen that went up for pre-order last month, and now… Deadpool!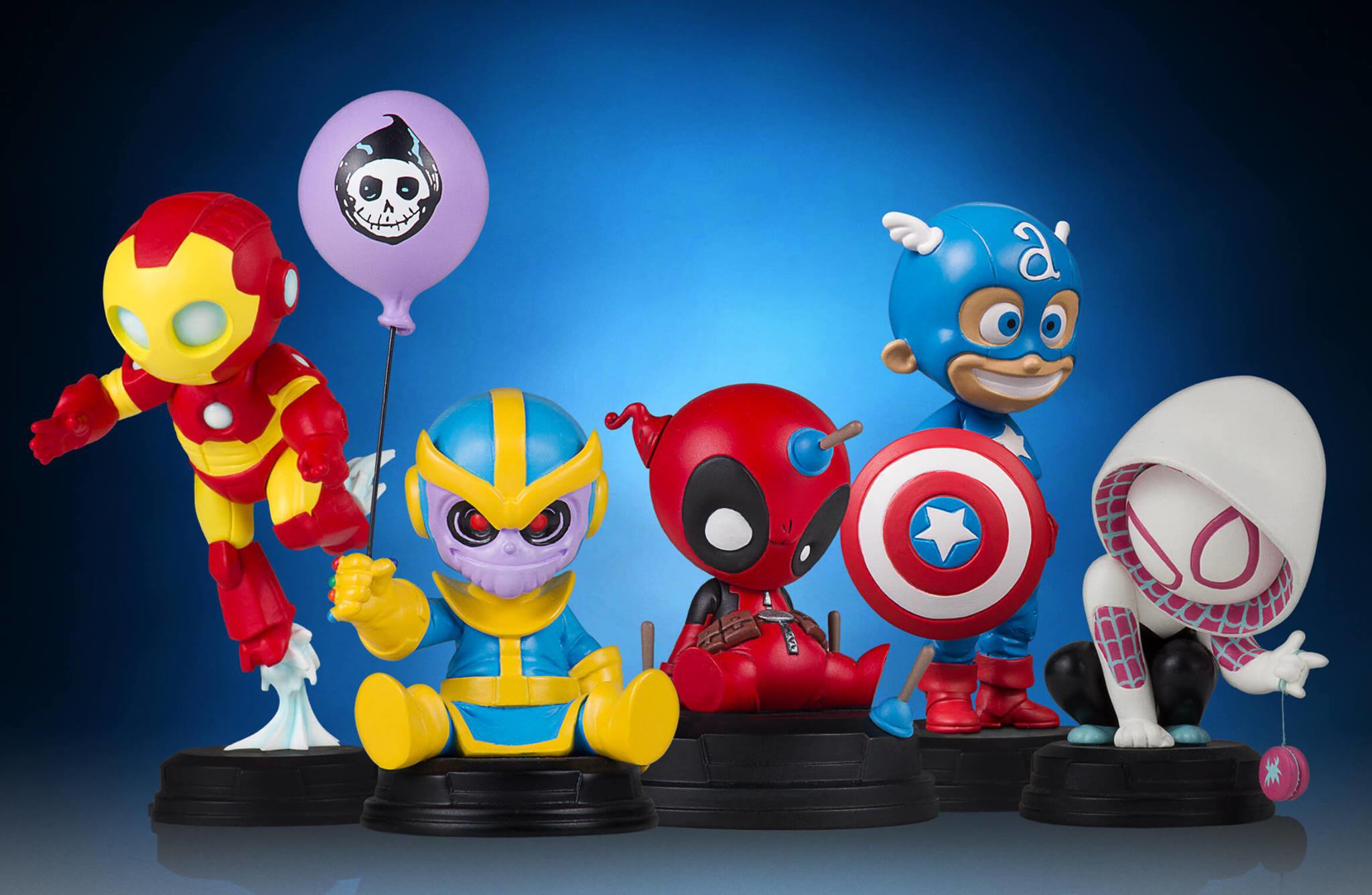 The Marvel Babies Deadpool statue is based off of the Skottie Young Marvel Babies variant cover to Deadpool (Volume 4) #1 from 2012. The 2015 volume of Deadpool also had a Skottie Young variant, but frankly, this plushie-styled iteration is the cutest Deadpool ever.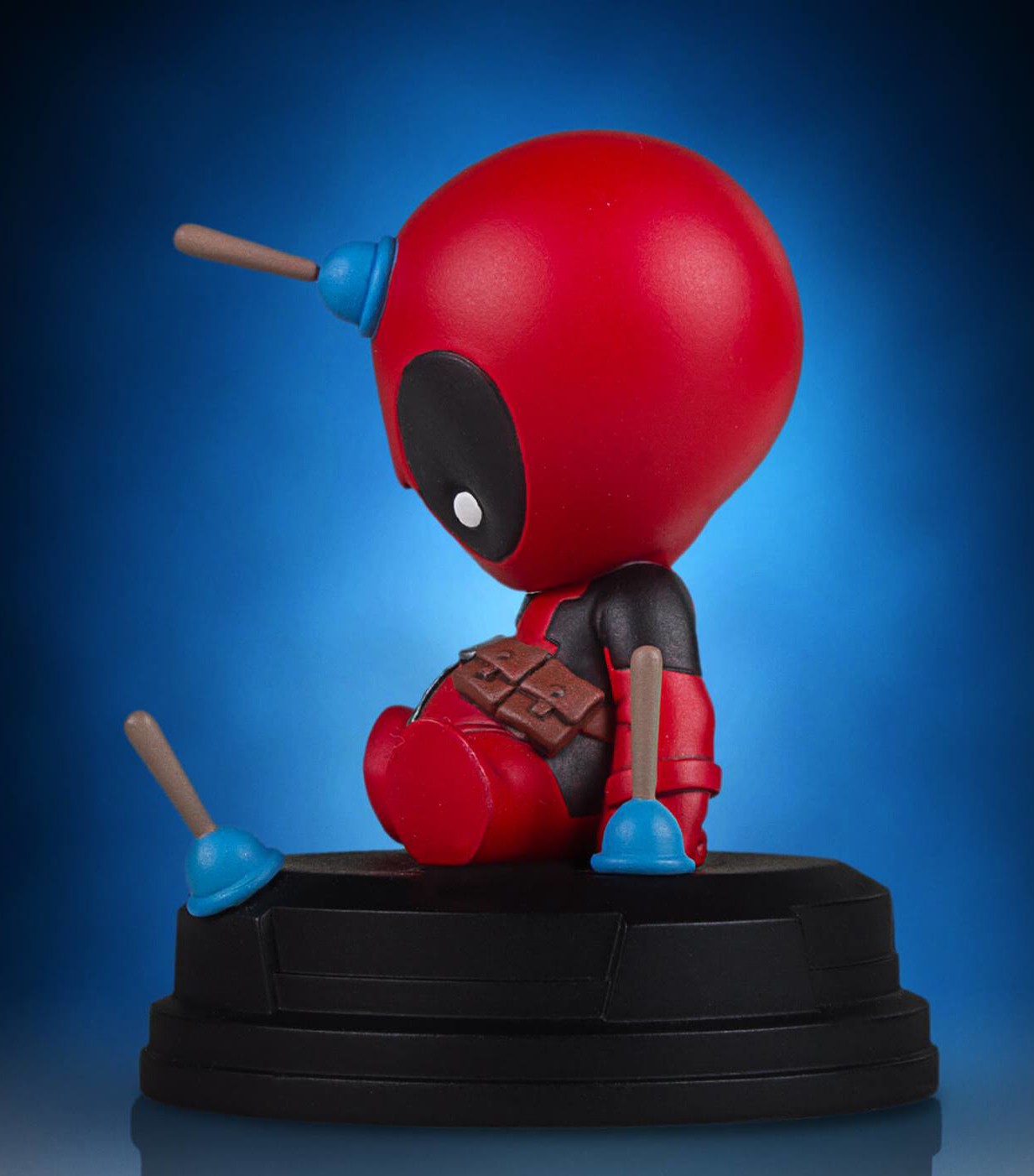 I love the little suction cup darts on Deadpool's forehead and the base!! Wade's little pouty fists smooshed against the base behind his back are also really adorable. This statue is just the best. This time out, I really don't know what Gentle Giant could possibly do next to top the cuteness factor of this piece!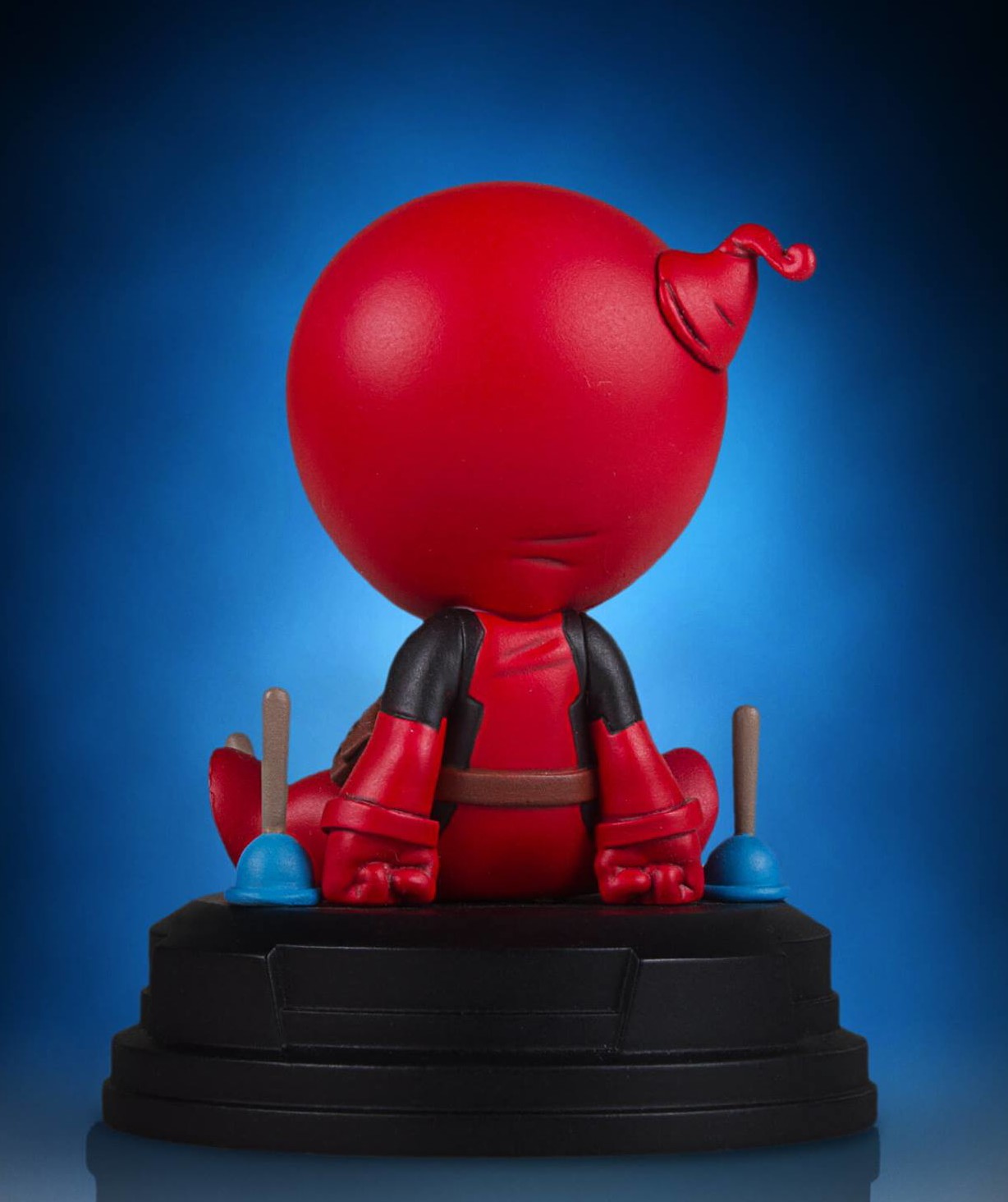 While I have plenty of realistic-styled Deadpool figures and statues at this point, this Wade Wilson will definitely be a unique addition to my collection and a must-have alongside the rest of the characters in this Marvel Babies lineup.
The $64.99 retail price does sound a little rough for a 3.5″ figure, but for a totally unique sculpt resin statue, I don't think the price is unfair at all. I haven't skipped a statue yet in this line, and I'm certainly not going to start with this one, that's for sure!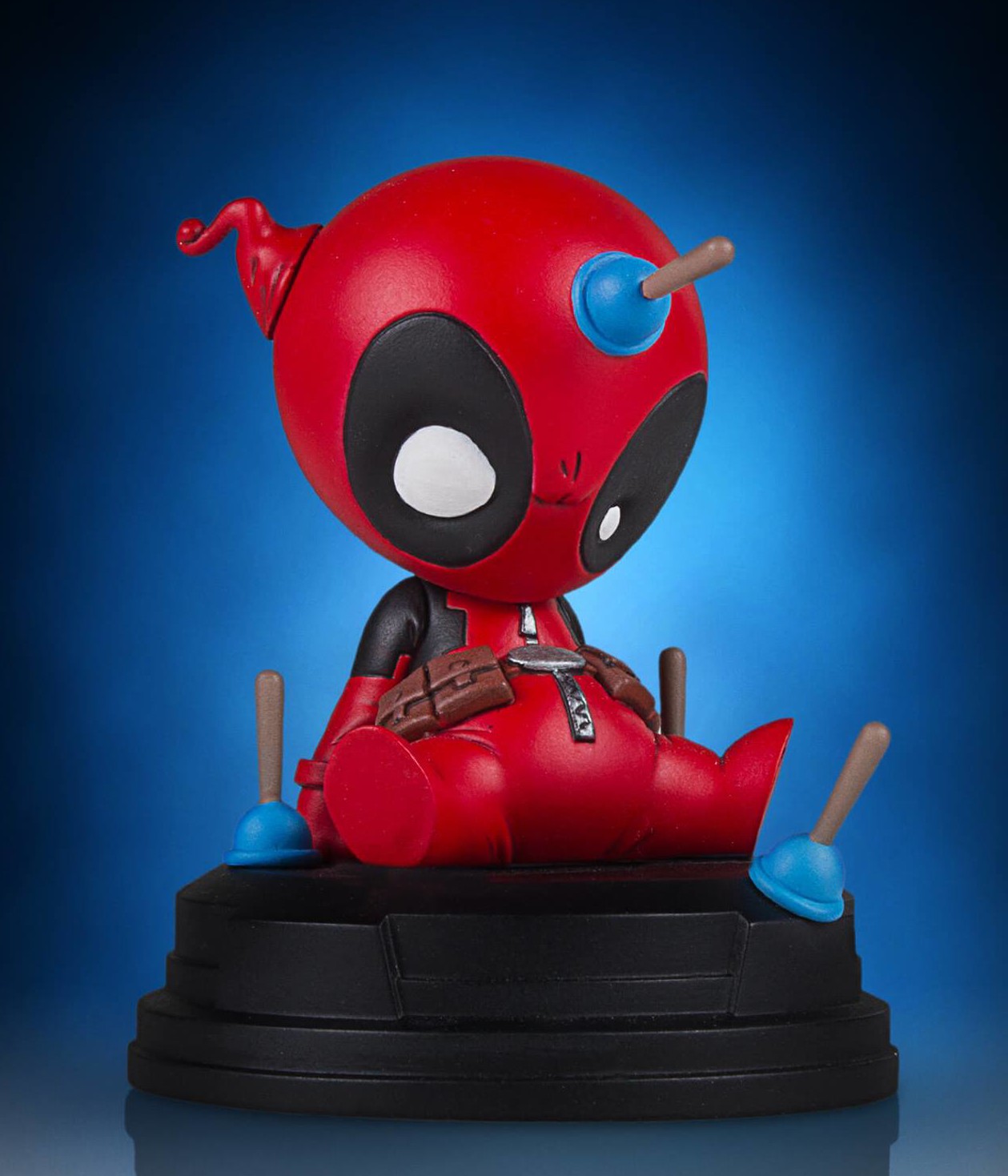 The Marvel Animated Deadpool statue is now up for order, and is scheduled to be released at the start of 2017. It seems kind of bizarre to be talking about 2017 items already, but GG solicits (and sometimes sells out) far into the future, and this Deadpool figure could be sold out long before it ever ships. The animated Thanos is already pre-sold out from many retailers, and I suspect that Spider-Gwen and Deadpool will be following Thanos in the very near future.
What do you think of the Deadpool Skottie Young statue, Marvel collectors? Is this the best addition to the Gentle Giant Marvel Babies line to date, and will the cutest widdle Wade around be joining your collection to kick off 2017?