For the past two years, Bandai Tamashii Nations has been bringing Star Wars collectors one of the most unique and detailed figure lines ever: the samurai-styled SH Figuarts Movie Realization Star Wars figures. With all the armored character designs in Star Wars, the samurai designs seem pretty logical. But now Bandai is turning their attention to Marvel, and things are gonna get crazy: SH Figuarts Manga Realization Spider-Man goes up for sale next week!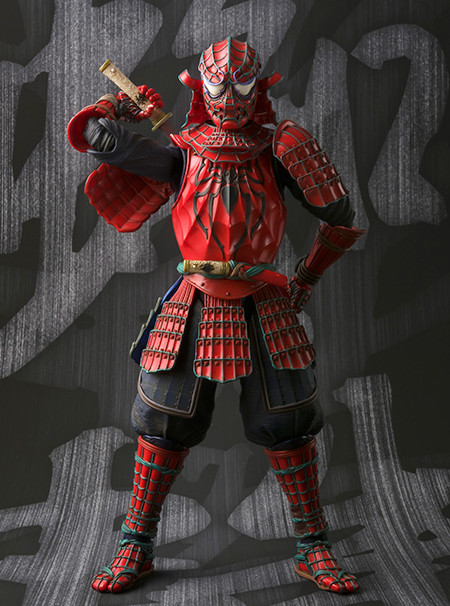 …Well, uh, this is unexpected. While it's true that Bandai has shown off their Samurai Spider-Man Figuarts Realization figure at events a couple times now dating back to last year, I honestly thought that the whole idea would get canned before ever reaching production because, well… it doesn't make a lick of sense.
But whether mashing up spandex-wearing Spider-Man and armored samurais is logical or not, Bandai Tamashii smells money and is going in for the kill, with the first-ever Marvel Manga Realization figure ever arriving overseas this fall!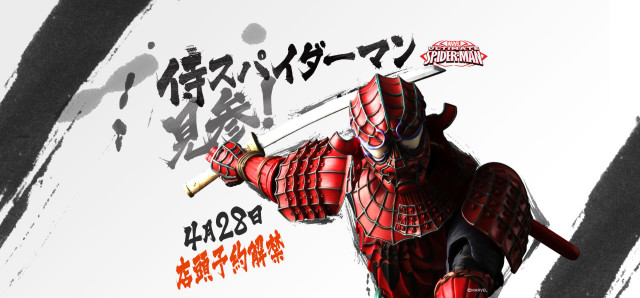 Basically, the idea here is exactly what it looks like: "What if Spider-Man was a samurai during the feudal era?" No, seriously. Anyone who reads regularly knows that I buy a lot of crazy stuff, but this is definitely one of the most bizarre Marvel concepts I've seen in a while (and that's really saying something).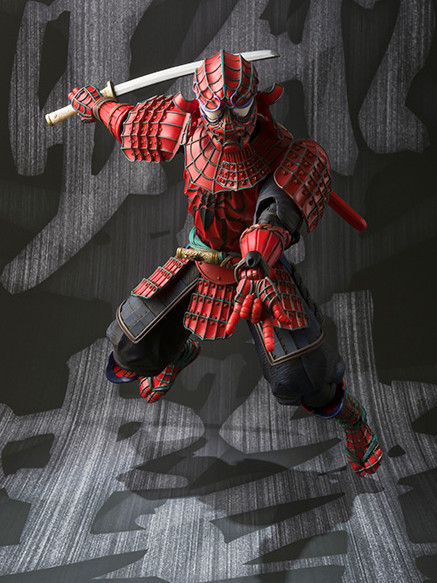 While much of Star Wars was inspired by old samurai films and designs, Spider-Man, well… wasn't, so this is definitely on the weird side. What makes this samurai "Spider-Man" and not just "red samurai" is the Spider-Man logo etched onto his chest armor, a version of the iconic eyes sculpted into the shape of the helmet, and a grappling hook chain weapon.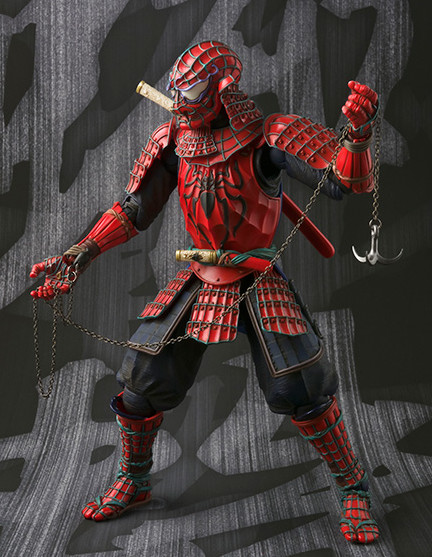 The chain weapon with grappling hook at the end is actually my favorite part of this figure, as it serves as Samurai Spidey's "webbing" and can be used to grab onto objects and/or enemies and pull them to him. The weapon is made of real metal chain, which I always think is just the coolest when I see it used by toy companies.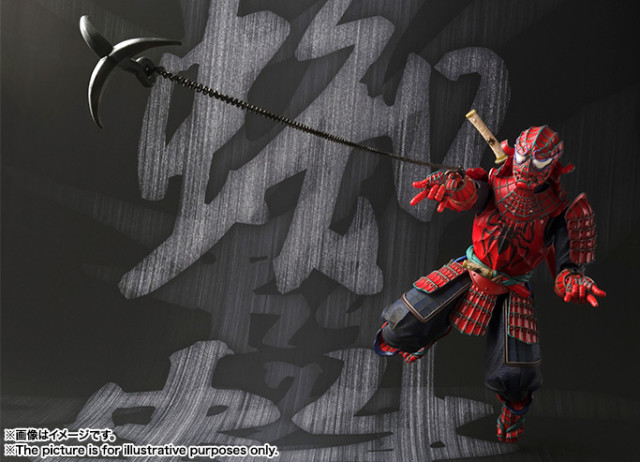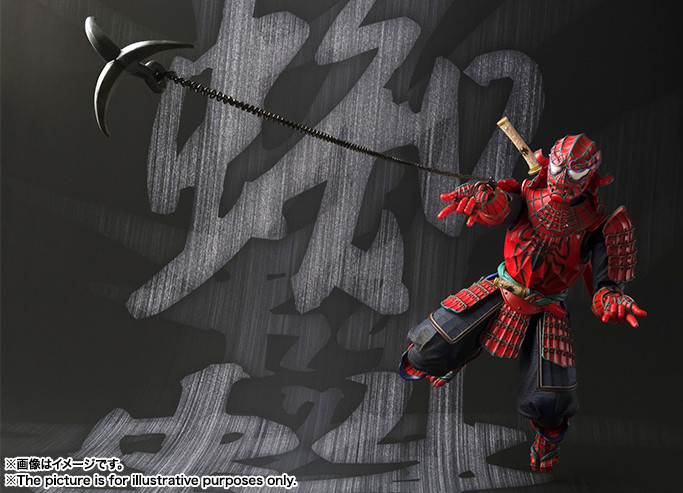 Typically none of Bandai's Star Wars or Marvel action figures are allowed to be sold in the United States because of licensing issues. That said, an exception was made so that the Star Wars Movie Realization Figuarts toys could be sold in the United States, and it's
possible
that a similar agreement will be reached for Bandai Tamashii Nations to distribute these Marvel Manga Realization Figuarts in the U.S. as well.
But regardless, this 7″ figure will not be cheap if you want it. The figure is retailing for 9,504 Japanese Yen overseas (about $86 US), and I'd expect to see the figure priced around $89.99 if Bandai does get approval to release this in North America themselves (which is iffy). This is certainly a unique item, but at those prices, I'm definitely not planning to pick this feudal Spidey action figure up unless I have a complete change of heart.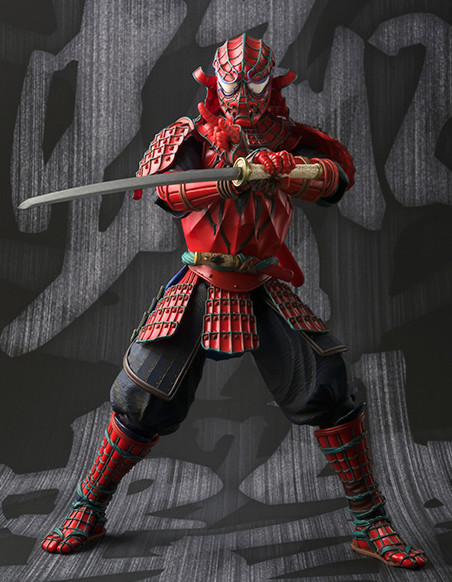 The Figuarts Spider-Man Manga Realization figure goes up for order next week, and is scheduled to be released in August 2016. The first figure in the Star Wars Realization Figuarts line–Darth Vader #1–has become expensive and sought-after since his release, but there's no telling if Spidey or this Marvel Realization line will gain that kind of traction with collectors.
What do you think of the first figure in the Bandai Marvel Manga Realization toy line, Marvel collectors? Are you interested in this Samurai Spider-Man figure for $90+? Are there any characters you think would be especially cool in this style?