UPDATE 4/8/2017: We weren't absolutely sure until it happened, but the Bandai S.H. Figuarts Spider-Man Homecoming figure is now up for order in the U.S.! And better still, we've got two different options for ordering him! Along with the $65 and free shipping Japanese versions at that link, Bluefin Distribution will also be distributing a U.S. Exclusive version of Homecoming Spidey with a "Tamashii Option Act Wall"… for $35 more. Which option (if either) are you opting for, Marvel collectors?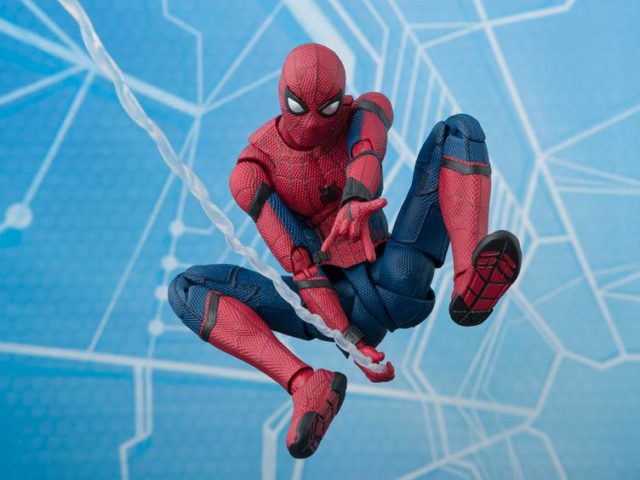 ORIGINAL: Ready to have your mind blown (presuming you're not a hardcore import figure fan who already knows this)? There has never been a Bandai SH Figuarts Spider-Man figure released. No, seriously! Those other import Spideys you've seen? MAFEX. Revoltech. Play Arts Kai. Even SCultures. But this summer, the Bandai Marvel figures universe finally gets expanded with Marvel's biggest star: the first-ever S.H. Figuarts Spider-Man figure has now been revealed!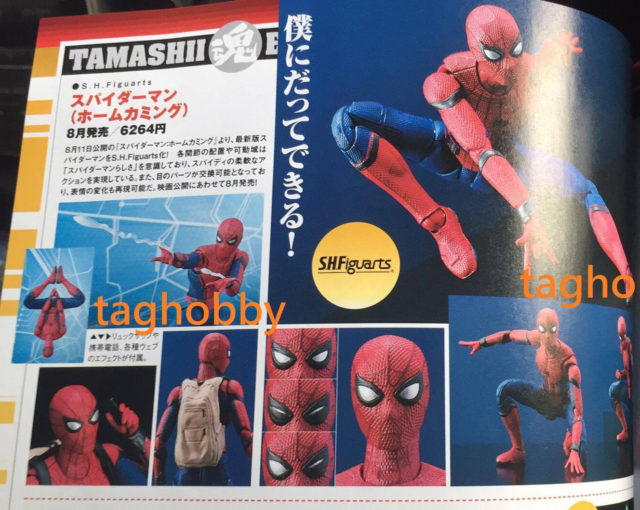 With the Marvel Legends Spider-Man Homecoming figures expected to go up for pre-order any time in the next few weeks now (my best total guess would be right on April 1st)–and Bandai Japan having announced the license acquisition for Spider-Man Homecoming a while back–that it was about time we see the Spider-Man Figuarts go up for order.
And lo and behold, care of Figure King magazine scans by Tag Hobby, Homecoming Spider-Man has now swung in!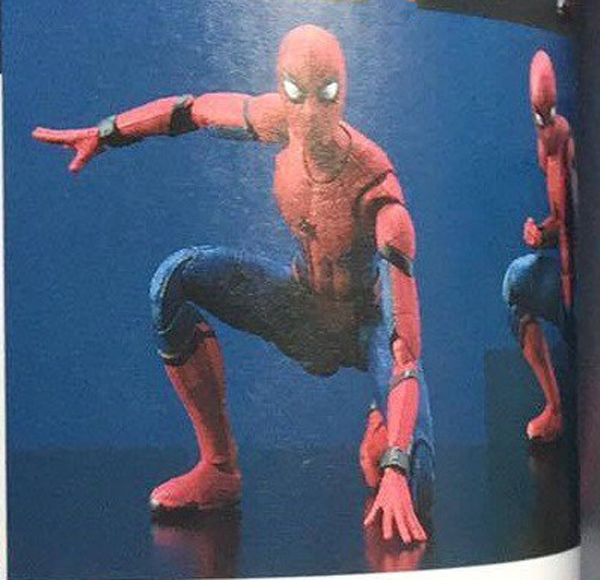 Obviously we'll be seeing hi-res official images of this figure in the next week or so, but at a glance, I think the Spider-Man Homecoming Figuarts is looking pretty snazzy. The Bandai Figuars trademark extreme articulation is clearly present, although I can already tell many collectors are going to hate how the lines on the suit have been executed.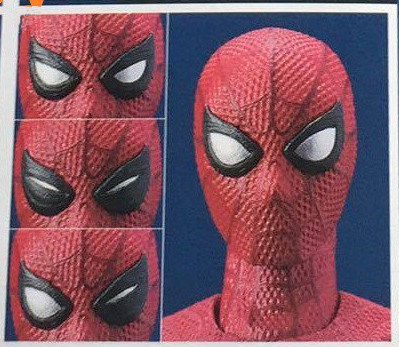 Bandai is giving us a pretty neat assortment of accessories with this 6″ figure (including some Hasbro has never done): interchangeable emotive eyes, interchangeable hands, web effects pieces, a backpack and even a cell phone! This Spidey figure is gonna be fun.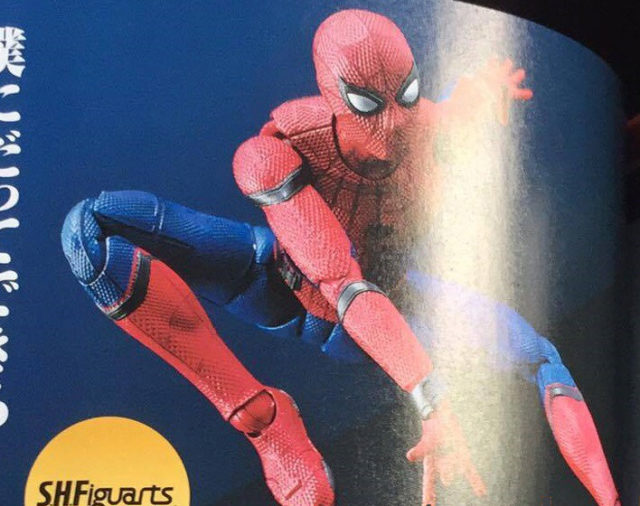 You'll notice that there's no Tom Holland Peter Parker head shown in the photos, and I don't think that's an oversight: other than Captain America and Iron Man, I don't recall Bandai Japan ever doing an alternate unmasked head for any of their Marvel characters. Maybe for a future Spidey!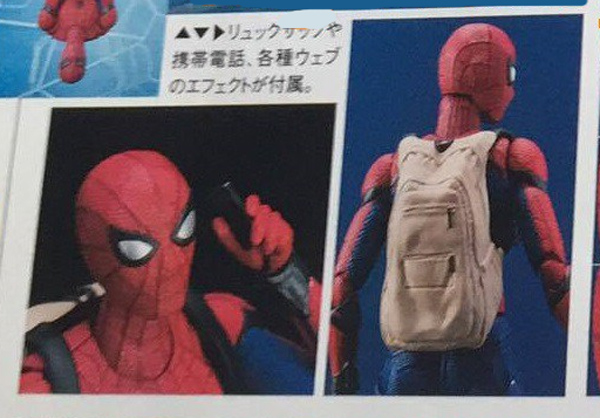 Overseas, this Bandai Spider-Man Homecoming figure will retail for 6,264 Japanese yen (around $55 USD), but the figure would need to be imported from Asia directly (with international shipping fees) in order to get him as shown here. We've been spoiled since the fall by getting three consecutive Marvel Figuarts figures, released in the United States by Bluefin Distribution, but there's no word yet on if this Spider-Man Homecoming figure will follow that trend.
The North American license that Bluefin Distribution has doesn't allow them to release the Marvel S.H. Figuarts figures by themselves in the same manner as they're released overseas, and I'm hard-pressed to think of a big, expensive accessory they could include to get the figure over $80 so that it can be released under their license. I guess we'll have to wait and see!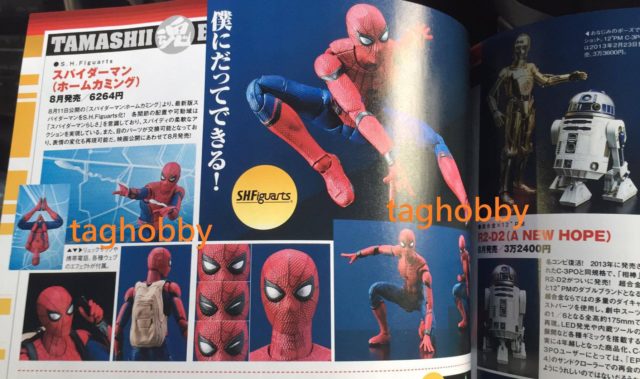 The SH Figuarts Spider-Man Homecoming figure should be up for order later this month, and is scheduled to be released in August 2017. While a U.S. official release is still unknown, we do know for sure that importers like WoozyMoo and BBTS will stock this figure for certain. I'll post direct links to pre-order Spidey from here and the Marvel Toy News Twitter and Facebook Pages just as soon as this figure goes live up for sale.
Now that the long-awaited S.H. Figuarts Homecoming Spider-Man figure has been revealed, what do you think of it, Marvel collectors? And more importantly, how do you think it compares to the other versions we've seen such as the Marvel Legends and MAFEX? Which company will be getting your 6″ Spider-Man Homecoming love (oh, and dollars)?