Say what you will about Spider-Man's most popular villain, but no one can call him under merchandised, that's for sure. In just the past year, Venom has gotten two Marvel Legends action figures and high-end statues from Sideshow Collectibles, XM Studios, Prime 1 Studio and Gentle Giant Ltd. And now, we can add one more piece to the growing list–the Kotobukiya Venom ARTFX+ statue is now up for order!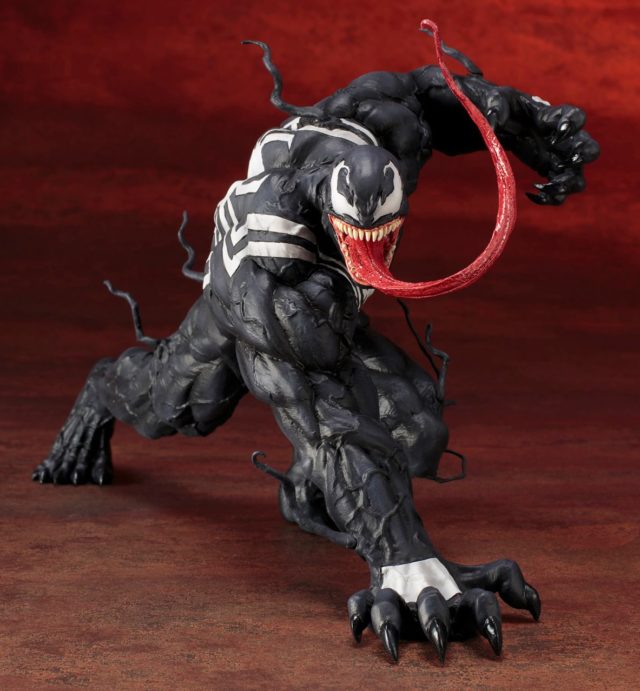 …And with that, the circle is complete. All seven 1:10 scale Kotobukiya Spider-Man ARTFX+ Series statues have been solicited and will be arriving by the end of this year. Congrats to Koto on completing another series of Marvel PVC figures!
Kotobukiya has been strategically placing the most popular characters in each of their Marvel ARTFX+ series lines at the beginning and end of each line (ie Hulk and Iron Man; Cyclops and Wolverine), so it wasn't a big surprise to see the Spider-Man series bookended by Spidey and Venom.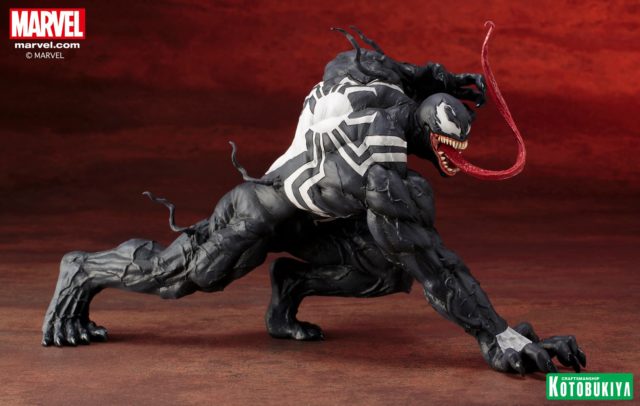 Although Venom fans may be a mite frustrated they had to wait this long to get to the ARTFX+ Venom statue, in this case the wait has absolutely been worth it: this is easily the best-looking statue in the entire series (if not Marvel ARTFX+ as a whole).
While it's a little bizarre for both Venom and Agent Venom to exist within the same lineup of figures (what with how both characters have the same Symbiote), I'm glad that we're getting both versions of the character. As much as I love Flash Thompson, there's something to be said for the enormous tongue and oozing tentacles of this traditional iteration as well.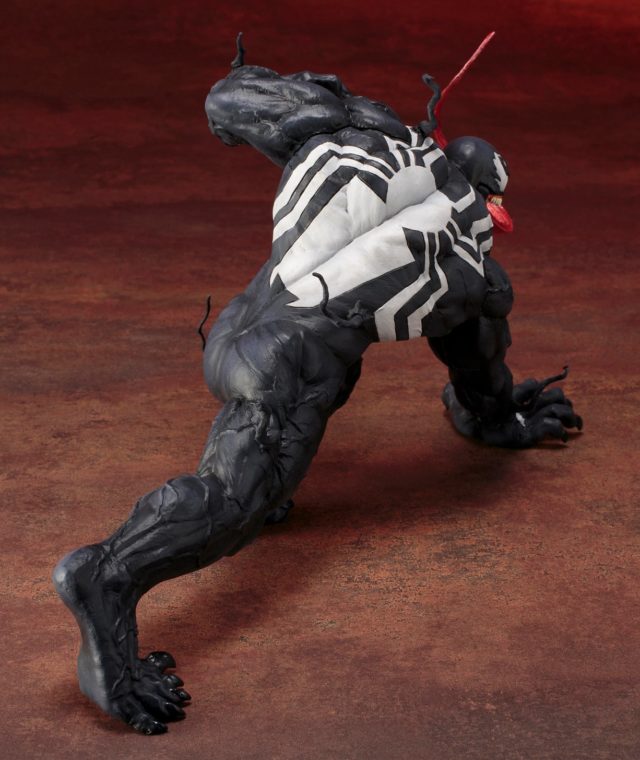 Although it's pretty clear that this is both the smallest and least-detailed of the Venom statues that have gone up for order in the last few months, it's also–by far–the cheapest. You could buy ten of this statue for the price of one of Sideshow's.
In fact, the whole Kotobukiya Spider-Man Series as a whole is far cheaper than buying any one of the high-end Venoms from Prime 1 Studio, Sideshow Collectibles or XM Studios. It's a battle of size and detail vs. space-saving and character diversity!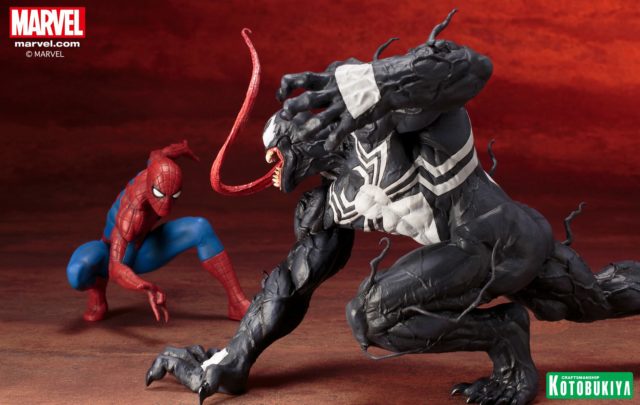 When I got my Spider-Man Kotobukiya figure, I was honestly a little bummed that he was so compact and, well… puny. But seeing how Spidey's size allows him to be absolutely
dwarfed
by ARTFX Venom, I can see what Koto had in mind here (and I approve).
Venom's hulking size comes at an increased cost–an MSRP of $70–but the added bulk makes him well-worth a few bucks more than the other figures in the series. Oddly enough, Venom is still priced 10 bucks cheaper than chicken-footed Carnage. Hunh.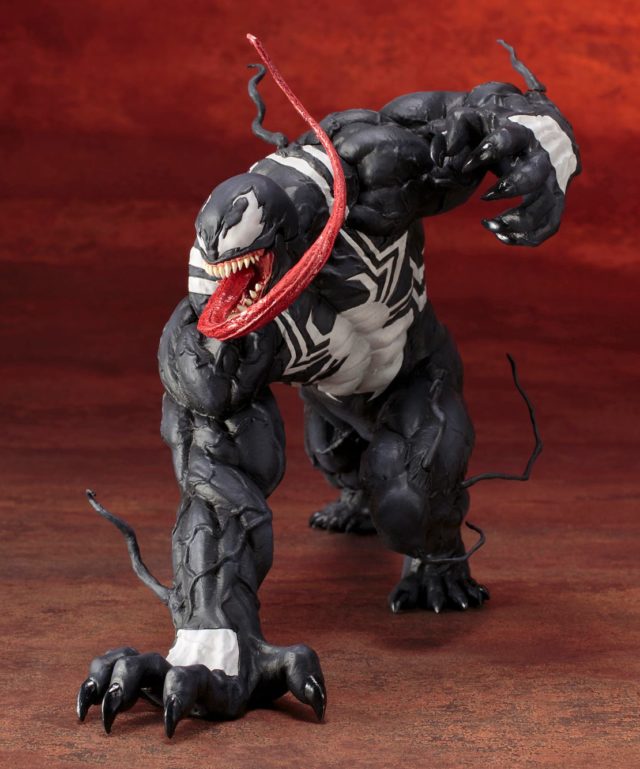 The Kotobukiya ARTFX+ Venom statue is now up for order, and is scheduled to be released in October 2017. As of writing, this is the final announced Marvel ARTFX+ statue of any kind, so hopefully we'll be hearing about a new series (Guardians of the Galaxy, maybe?) of these low-priced statues in the next few months.
What do you think of Koto's take on Venom, Marvel collectors? How does this statue of the Symbiote compared to the many others options that are out there right now, and is this version on your shopping list?