Kotobukiya has been rolling out pre-orders for characters in their new 1/10 ARTFX+ Spider-Man statues series since summer, but finally it's time for the first figure in the line of a character not endowed with radioactive spider-powers! He's Spidey's biggest fan on top of being the military's top super-powered agent, and now he's getting his very first statue–the Kotobukiya Agent Venom ARTFX+ statue is now up for order!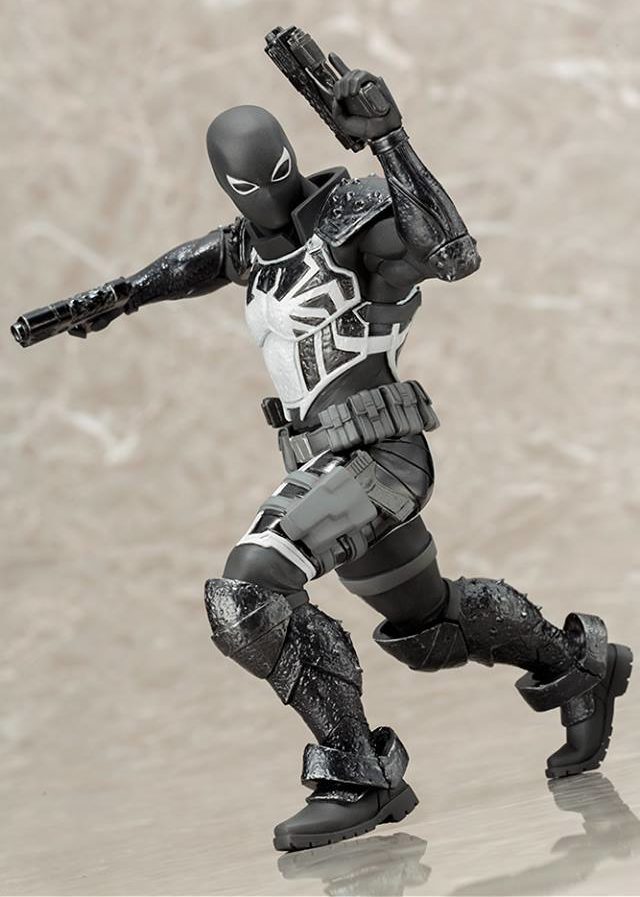 The Venom character's transformation into Agent Venom is without a doubt one of the most surprisingly successful re-imagining of a Marvel character in the past decade. I genuinely thought that Flash Thompson would only be Venom for a year tops, but he held multiple ongoing series and a membership in the Guardians of the Galaxy during his half-decade tenure with the symbiote.
And while it looks like Flash's time as Venom has now come to an end, we'll at least be able to commemorate it forever with this Koto Agent Venom statue!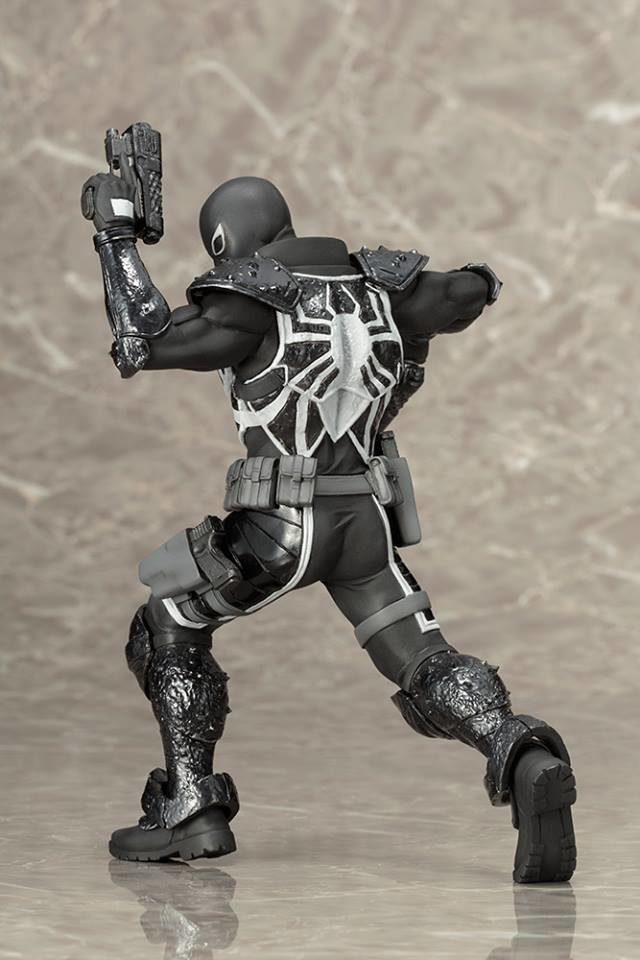 Captured in the same 1/10 scale as the other Marvel ARTFX+ statues, Agent Venom is the fourth figure in the series, following Peter Parker Spider-Man, Miles Morales Spider-Man and Spider-Gwen. Agent Venom is about 7.5″ tall, which seems a bit large to me compared to the other statues in the series thus far.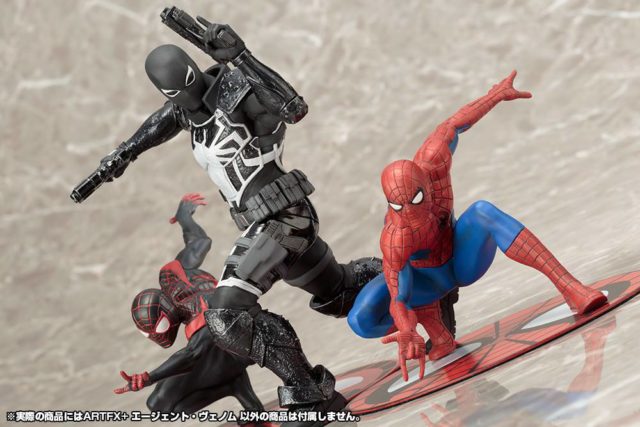 Whereas the Spider-folk are all captured in crouching poses, ready to spring into action, Kotobukiya picked a more dynamic, caught-in-the-action pose for Agent Venom. I'm not sure I'm crazy about Flash's disco dancing-looking pose myself, though.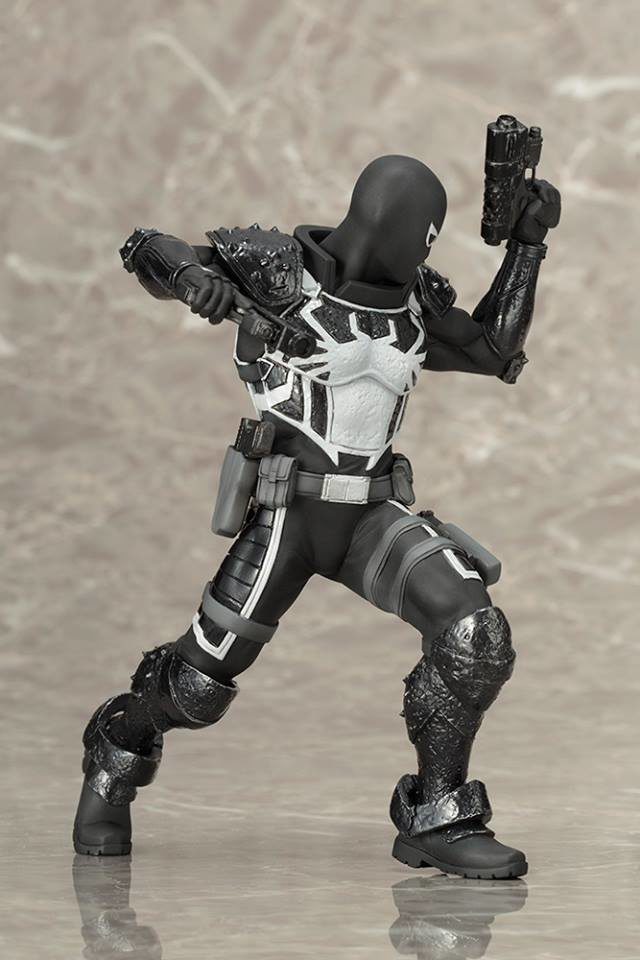 Even so, the Agent Venom Kotobukiya statue's detailed armor and pouches and armaments are definitely going to add a little bit of variety to a display of standard symbiotes and Spider-people. He'll certainly be the only gun-toting hero in the Marvel ARTFX+ statue line thus far, even if Flash
does
look like he belongs out in the middle of a dance line the way he's dual-wielding those pistols.
Like the rest of the 1/10th scale statues in this series, Agent Venom will come with a magnetic base that he can be displayed on, although Koto has yet to show off the bases for any of the figures they've put up for sale thus far except for the classic Spidey.
The Kotobukiya ARTFX+ Agent Venom figure is now available for order online, and is scheduled to be released in May 2017. He's priced at $64.99 MSRP, but BBTS has him for five bucks off for pre-orders. This is the very first time that Flash Thompson Venom is being produced as a statue, so hopefully the sales for this figure are very strong for Kotobukiya.
What's your take on the Koto Agent Venom figure, Marvel collectors? Does this scale on this figure look correct to you, and how do you like the action pose that Kotobukiya selected for this piece?