Alas, poor Sunfire! Back in the day, when Marvel first created the Big Hero 6, Sunfire was the headliner character placed on the team to lure fans in to reading the comic book. And now…? Now the rest of the Big Hero 6 team members are known and loved worldwide because of the movie, while Sunfire remains in relative obscurity. But at least Sunfire has something the rest of Big Hero Six never will–a Marvel Legends Sunfire figure in the X-Men Legends series that's now up for order!
The Right:
Although this is the first time that a Sunfire Marvel Legends figure has ever been released at mass retail, the character was actually previously available as an online exclusive over half a decade ago as Age of Apocalypse Sunfire.
Personally, I am all about the Age of Apocalypse Sunfire design and have always thought Shiro's classic costume looked pretty doofy, but it is essential to complete the Giant Size X-Men roster and a lot of collectors have been wanting it, so thumbs up on this selection.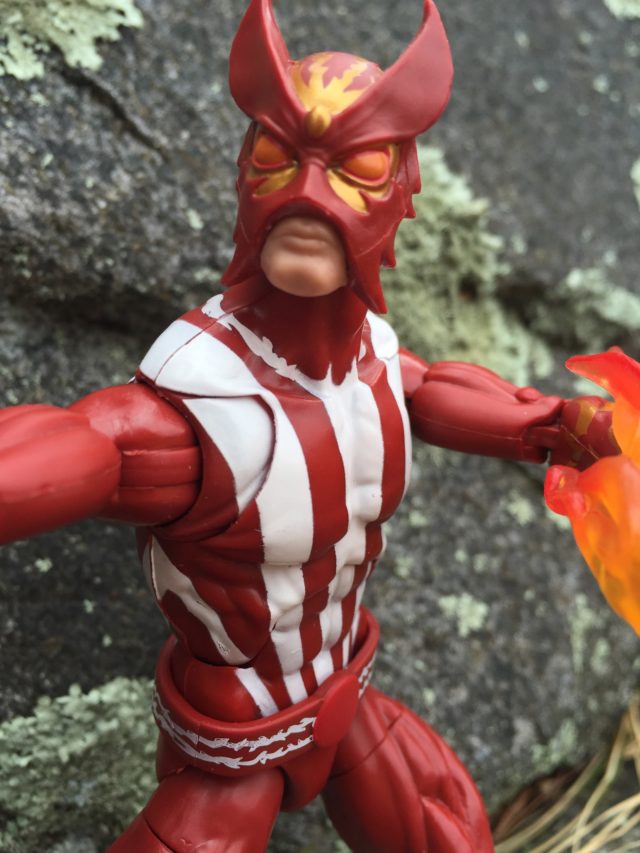 The only part of the body mold that's new and will remain unique to this figure is the head, but there was really no reason for Hasbro to reinvent the wheel for this action figure anyway. The existing tooling from All-New Spider-Man 2099 works perfectly for Sunfire's build, and his unique-looking mask is a real eye grabber.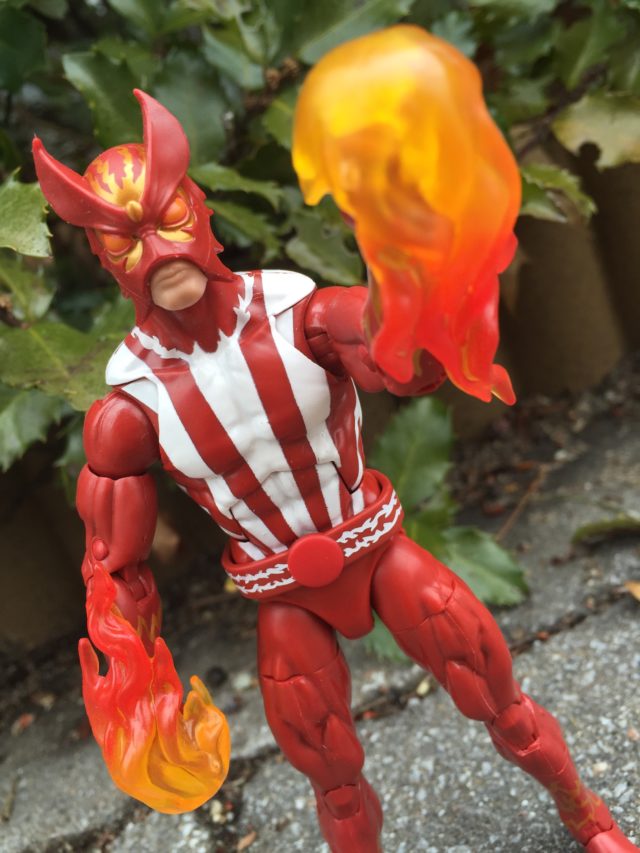 I can't place if I've seen Sunfire's belt in the Marvel Legends series before, but unlike on some figures that shall remain nameless, the belt actually fits nice and snug. It's movable, but it stays in place unless I want to move it. Perfect.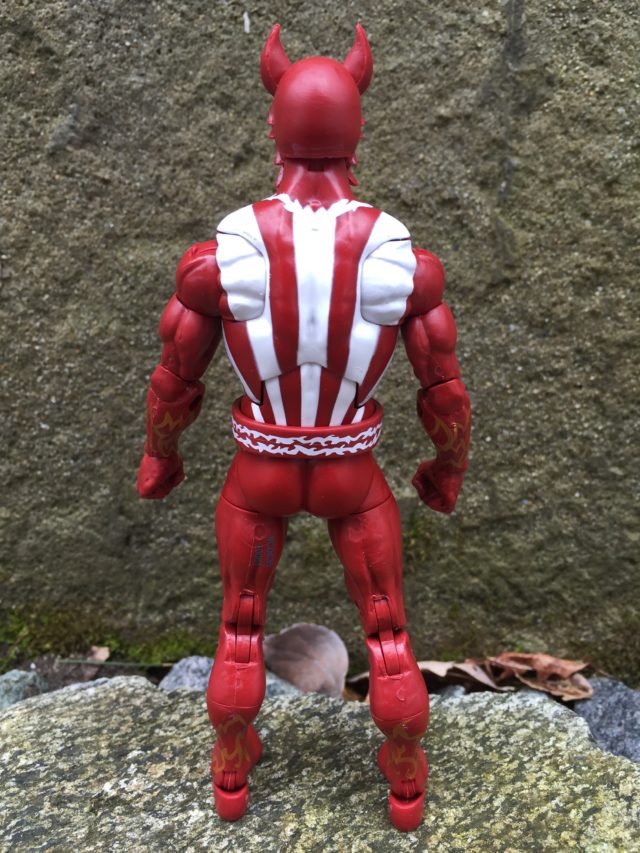 While Sunfire's costume may look simple at a glance, it's actually got a lot of white and gold paint detail on it that could have easily led to mishaps. Thankfully, that's not the case at all: the white stripes are all straight and even as can be, and even the curvy gold flames on his boots and forearms are flawless. Paintwise, this is a gem.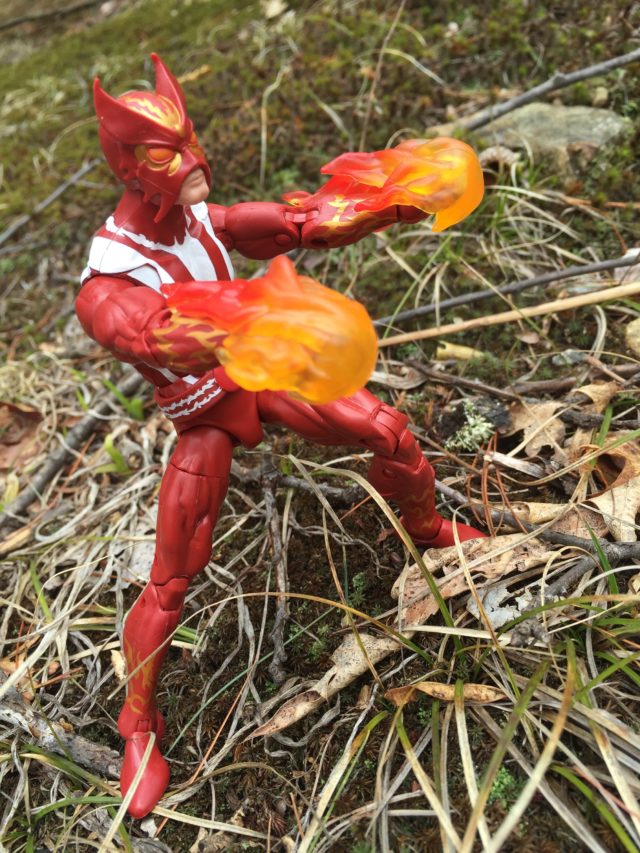 The articulation on X-Men Legends is the de facto excellence that we've come to expect from the line–plus a little bit extra! That's right, just like Spider-Man, Iron Fist and Electro before him, Shiro gets the ever-popular butterfly shoulder swivel joint! It didn't even realize it was there at first, but it makes for lots of fun when achieving a flying pose.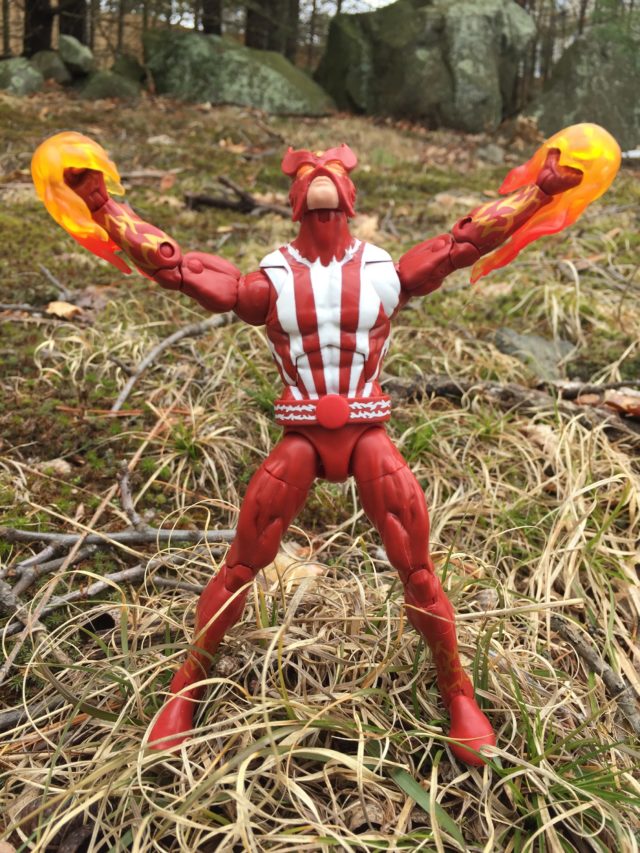 Sunfire's full articulation scheme consists of ball-hinge neck/wrist/shoulders (plus butterfly swivel), swivel waist/biceps/thighs/boots, hinged ankles with rockers, ab crunch, as double-hinge knees and elbows. Great range of motion all-around–I've got zero gripes about the poseability of this toy.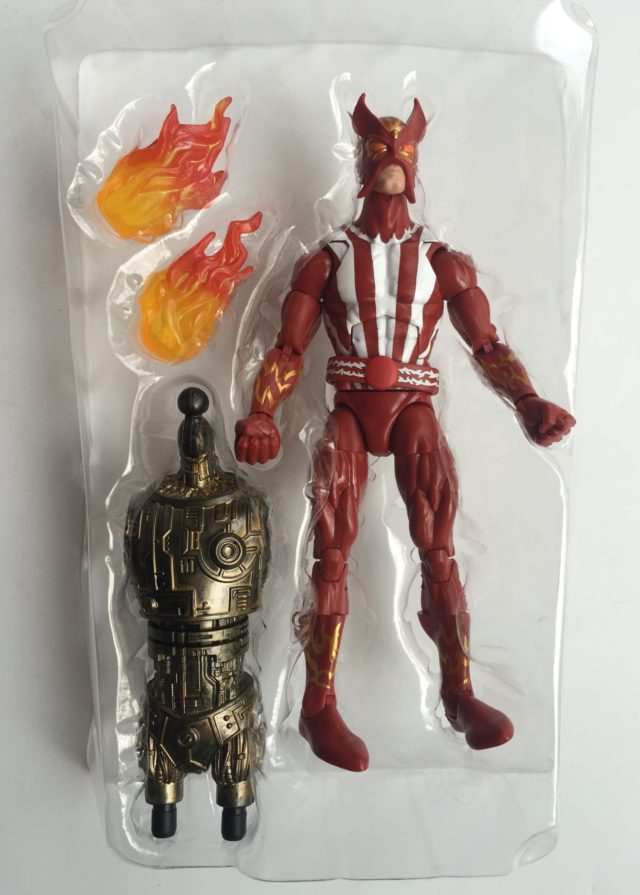 Along with the crucial Warlock Build-A-Figure body, Sunfire includes two accessories: dual "flaming fists" effects pieces that debuted with Iron Fist last year. The orange and yellow gradient on these effects pieces really look snazzy, even if I am about to talk about these fire fists more in…
The Wrong:
While I'm not the biggest lover of this costume, I'm hard-pressed to find actual flaws with this Hasbro Sunfire action figure. Some collectors may dislike that Hasbro picked a red belt buckle instead of white, but I'm fine with with the aesthetic choice personally.
About the only aspect of this figure I would have liked different is the accessories. As pretty as the gradient plastic fire fists are, they made a lot more sense with Iron Fist than they do with Shiro Yoshida.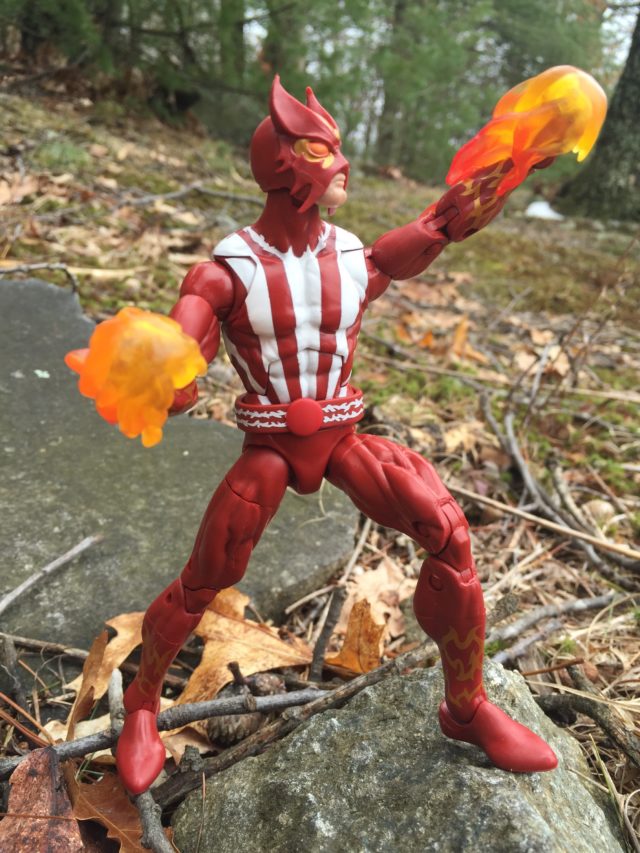 What I really wanted were some projectile-looking flame effects pieces so that it looked like Sunfire was shooting fire and not getting ready to do a Street Fighter Flaming Dragon Uppercut. Since the only tooling for this figure that's likely to remain unique is the head, I don't think a new effects piece accessory would have been out of the question.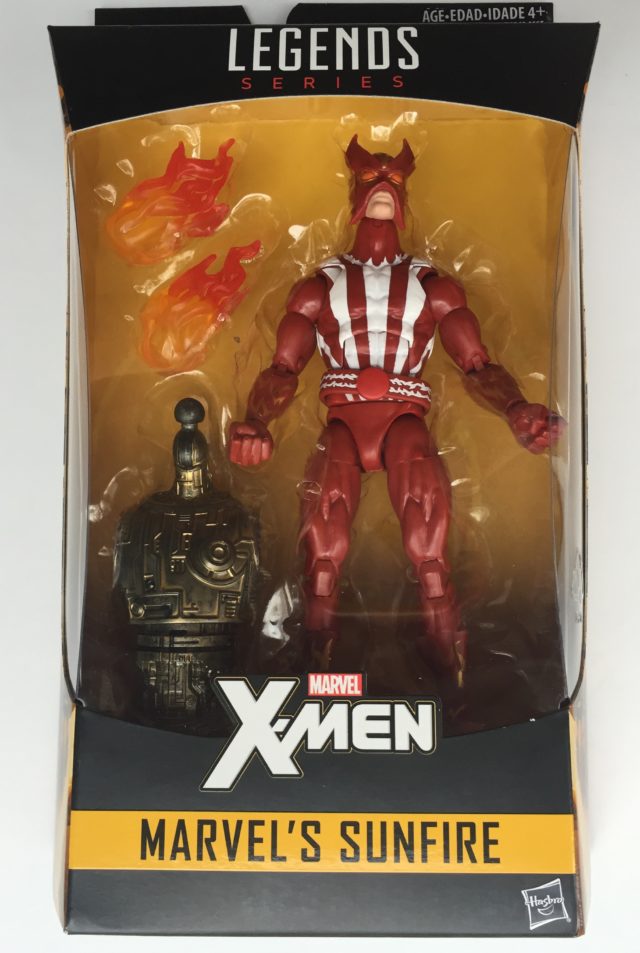 Overall: Sunfire isn't a character that's on most people's list of top 10 X-Men characters, but he is historically a notable member of the team deserving of an outstanding action figure. And this is that action figure. Paint apps are terrific, articulation is even better than usual, new head sculpt is perfect, and the gradient-plastic fire fists look wonderful (even if I would have preferred a different effects piece shape)–this Marvel Legends Sunfire figure is the real deal.
GRADE: A