This has been a slow news week as far as Marvel toy news is concerned, as most companies are laser-focused this week on promoting and soliciting toys from some non-Marvel movie that hits theaters this week (I think Aquaman is in it). But Hasbro did have one special treat for us to close out the week with: the first packaged photo of the Marvel Legends 2018 Black Widow Motorcycle set!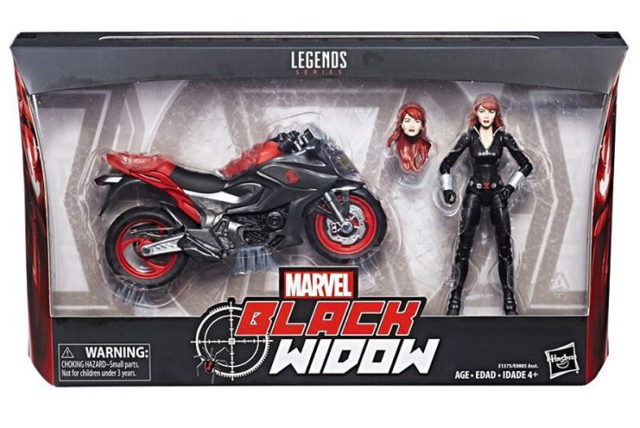 Even though she was the only "sort of new" figure in the 6" Marvel Legends Retro series that officially released earlier this month, the classic Black Widow figure in that wave caught a lot of flak for having a head that was, well… an exact clone of Mary Jane's.
I didn't think the Mary Jane head reuse was a big deal myself (I thought it looked rather accurate to the art on the package, honestly), but many collectors disagreed.
And perhaps with those collectors in mind, Hasbro is giving us not one, but two heads for figure in the 2018 Marvel Legends Black Widow and motorcycle set!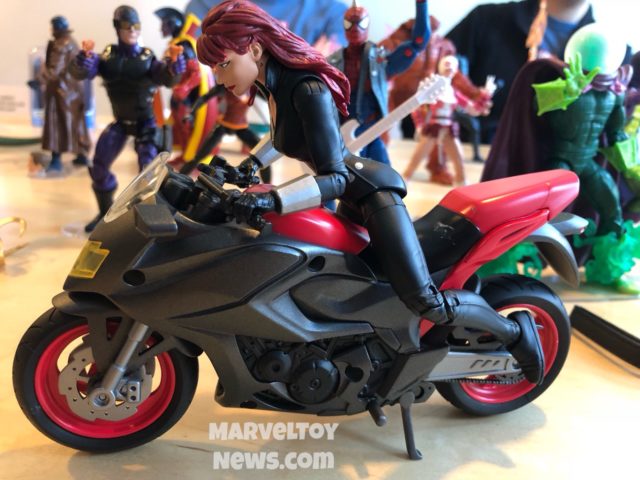 I got to see and touch the Black Widow Motorcycle at the Hasbro Press Event at NYCC 2017, and I came away very impressed with both the more modern Black Widow figure and her Motorcycle.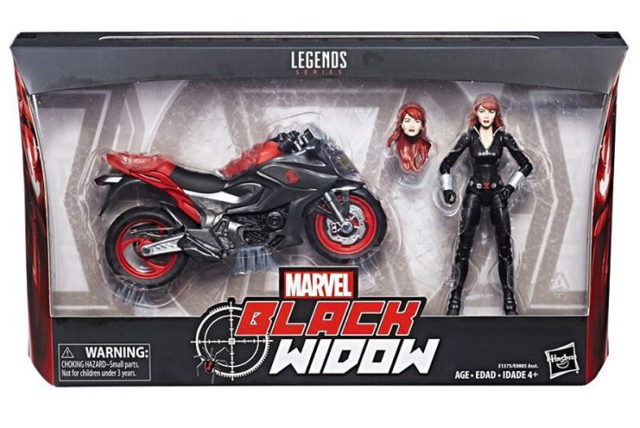 But seeing the prototype for a figure and seeing the final packaged item are two separate things, and thanks to the Hasbro Pulse Instagram, we got to see the actual packaged Black Widow & Motorcycle set for the first time today!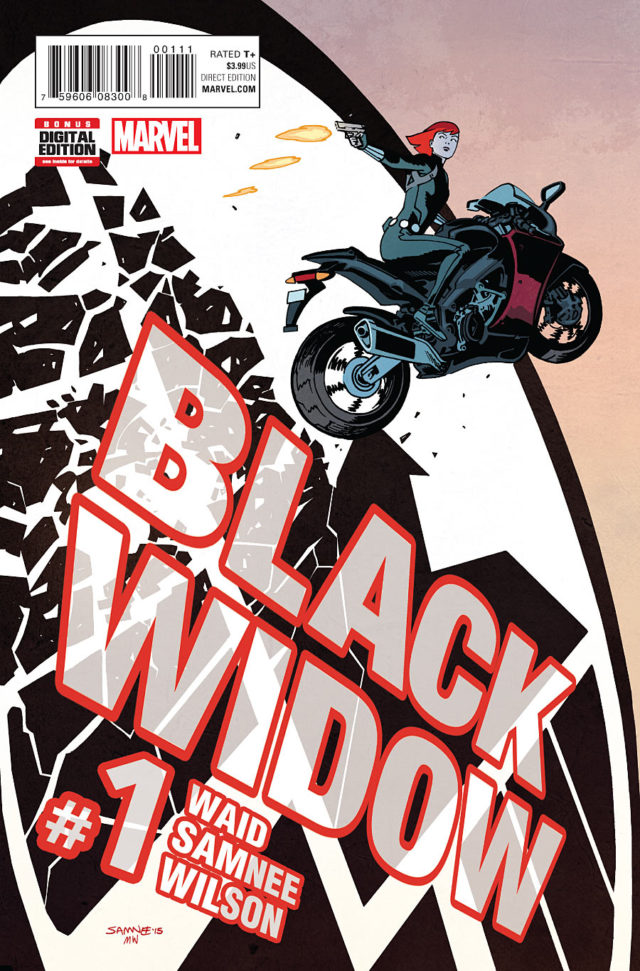 Although Natasha is an ace driver in the MCU, this set is of course based off the modern Marvel Comics take on the character. I believe this motorcycle was largely inspired by (though not designed to match) the one on Black Widow #1 cover from the recent Mark Waid series.
A Marvel Legends Ghost Rider and Motorcycle set was also making the rounds at SDCC 2017, HasCon and NYCC 2017, and it looks wicked cool. I love me some Black Widow, but I don't think there's much doubt that Ghost Rider will be shipping (and selling) in higher quantities than her in this instance.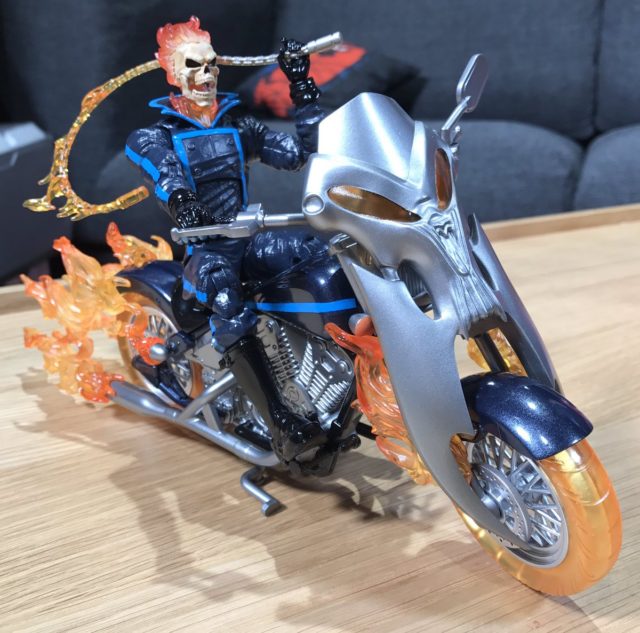 We don't have an official price-point or release date yet for the 2018 Marvel Legends Riders series, but the Hasbro Pulse Instagram does confirm a Spring 2018 release for the Black Widow set (and presumably the Ghost Rider motorcycle set as well). I'll update the Marvel Toy News Facebook and Twitter Pages once more specific information is available.
Now that you've seen it all packaged up in its box, what are your thoughts on the Black Widow Marvel Legends Motorcycle set? Is this bound for your collection, or are you satisfied without this version of Natasha and a bike for her to ride?