With no Bowen Designs confirmed contract extension with Marvel signed, Spring and Summer 2014 (and perhaps even beyond that) are going to be a drought for Bowen Designs Marvel statues collectors the likes of which haven't been seen in years. But before we get to that total lack of new products, we still have a couple more months to bask in the glory of the deluge of the final Marvel Bowen statues that were solicited in 2013. And the latest statue to arrive is the modern incarnation of one of Marvel's top-tier characters–the Bowen Designs Astonishing Wolverine statue!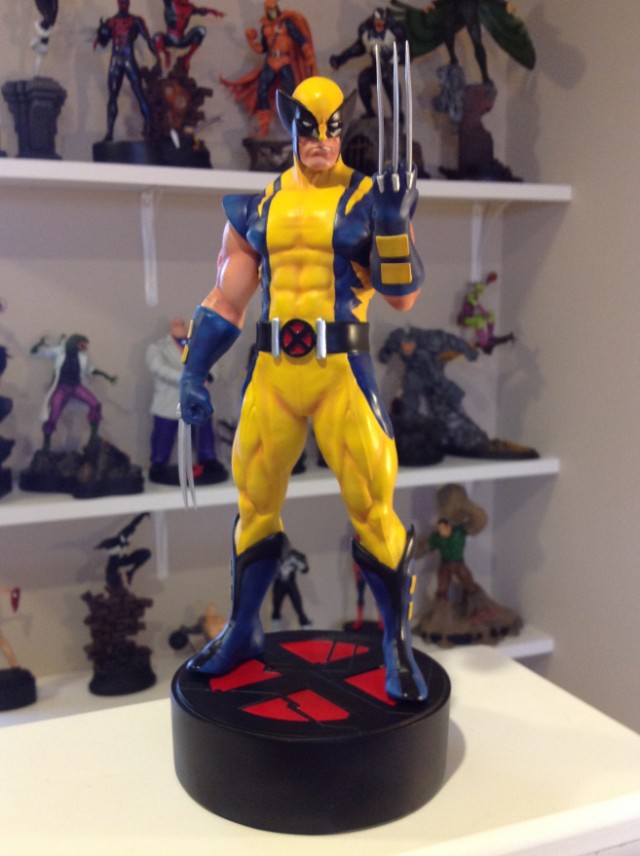 When it first debuted in 2004, I thought that the Astonishing X-Men Wolverine costume would be yet another in a long line of short-lived, quickly-replaced Wolverine costumes. I was wrong. Instead, the Astonishing Wolverine costume would make hundreds of comic book appearances and last for a full 10 years in the comics.
So it's both fitting that a Bowen Astonishing X-Men Wolverine statue be released, and ironic that the statue is being released during the same month as the costume is finally replaced in the Marvel comic book universe.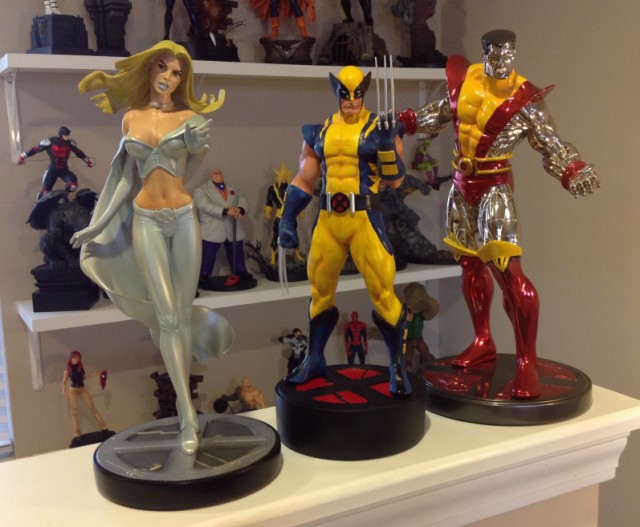 While Wolverine is unquestionably one of Marvel's biggest stars and the X-Men's most marketed character, Bowen Designs actually hasn't put out a regular X-Men costume Wolverine full-size statue in several years. In fact, most of their Wolverine Statues were released over a half a decade ago, in 2008. As a result, there's a rather large pent-up demand for a Bowen Wolverine statue, leading to this Bowen Astonishing Wolverine statue by Sam Greenwell having a fairly substantial run size of 1100.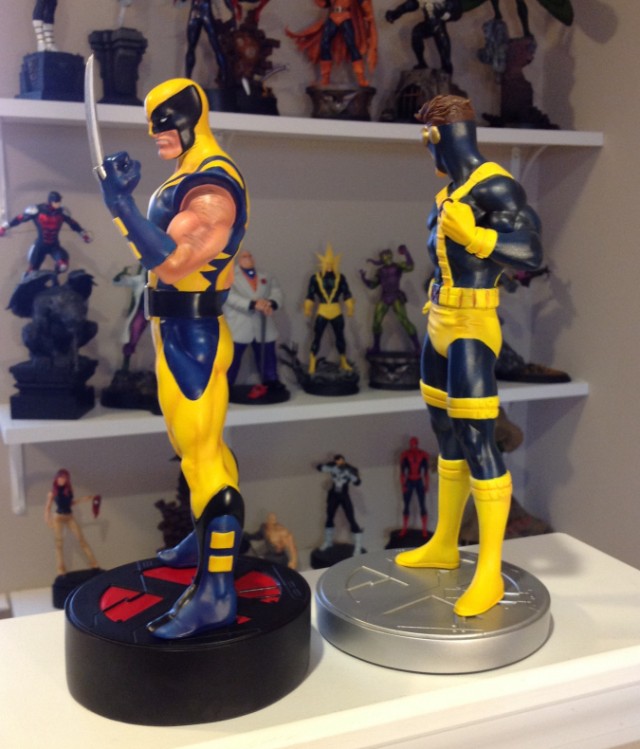 At a glance it looks like Wolverine is slightly out of scale with his fellow X-Men statues (especially since the Canuck is supposed to be a wee bit short), it's actually just that the Bowen Astonishing X-Men Wolverine full-size statue is actually on a taller base than some of his X-brethren. As Wolverine will likely be a centerpiece of many Bowen X-Men lineups, I don't mind his statue not being dwarfed by those around him, personally.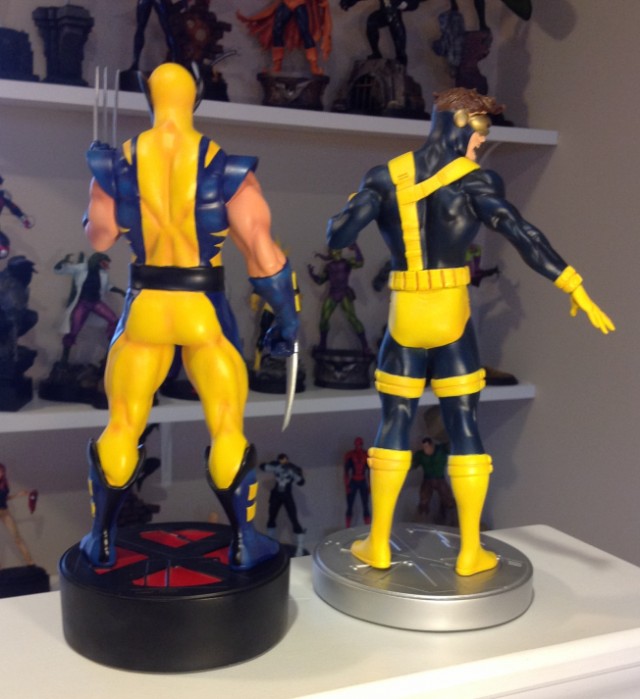 With Wolverine's release, Bowen Designs will have completed the Astonishing X-Men lineup with the exception of an Astonishing X-Men Beast statue–Astonishing X-Men statues of Cyclops, Kitty Pryde, Colossus and Emma Frost have previously been released (and are astronomically expensive in the case of Kitty Pryde).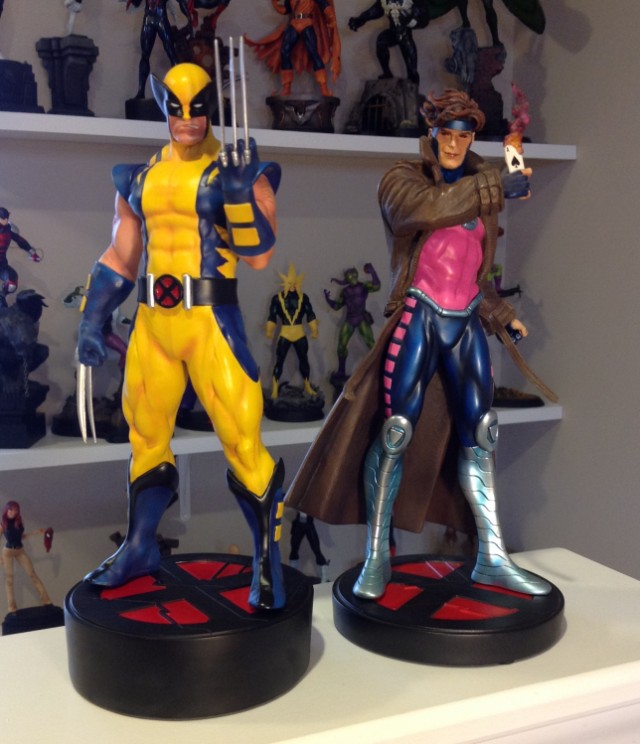 The retail price on the Astonishing X-Men Wolverine statue is $230, and although the statue has been sold out from most retailers for months, you can still snag a Bowen Designs Astonishing Wolverine statue off ebay for below retail price. Given that this is the only Wolverine Statue Bowen Designs has released in quite some time and will also be one of the last statues before Bowen's Marvel line goes on hiatus, this statue very well may shoot up in price in the very near future.
How do you like the latest (and possibly last ever) Bowen Designs Wolverine statue, Marvel collectors? Is there a space in your home for a statue of Wolverine in his longest-running modern costume?
Thanks to thanos13 for giving us permissions to run his photos of the just-released Astonishing Wolverine statue, and be sure to check out some of his awesome pics on Instagram (@Nos_marvel)!