Bowen Designs Marvel statue collectors are sort of going through a dark time right now. Almost every item that has been solicited has shipped now, and Bowen Designs has not yet announced a new contract being signed with Marvel to produce Marvel Bowen statues in 2014 and beyond. So, yeah–things are not exactly looking up at this moment. But occasionally we still get a sneak peek at what could be, should a new contract be signed. Such is the case with this concept Bowen Wonder Man statue that was revealed over the weekend…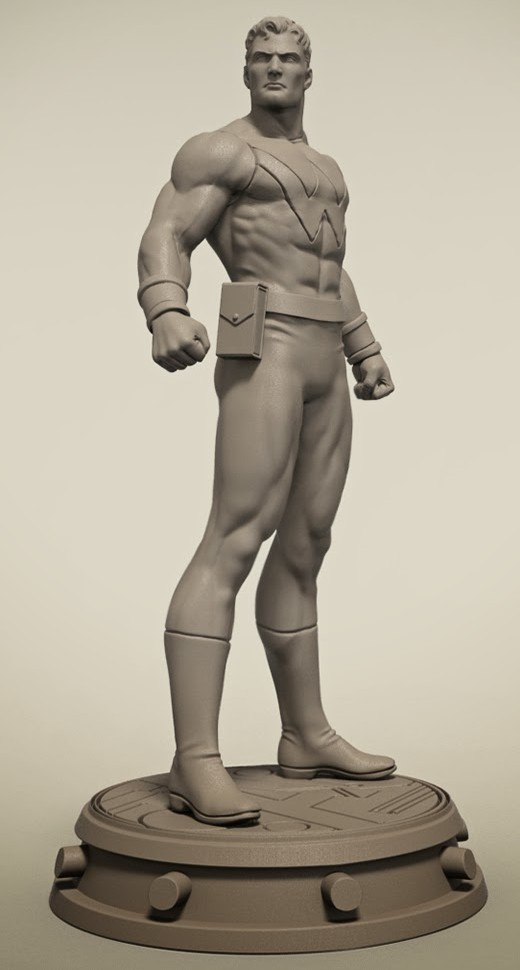 It may surprise a lot of people to know that even though Bowen Designs has produced Marvel full-size statues of characters like the Executioner, Disco Dazzler, Mojo, Magus and Gladiator (both of them), there has never been a statue of a long-running, classic member of many different iterations of the Avengers: a Bowen Wonder Man statue.
Thankfully, that void in Bowen collectors' hearts (and collections) may finally be filled if and when the Bowen Designs Phase VI contract is signed and approved by Disney and Bowen Designs. Last night, sculptor Jason Smith posted the sneak peek above on his personal blog, along with the text "I'm finally starting to feel back to normal, and spent today finishing up this Wonder Man sculpt for Bowen Designs I've been picking away at for awhile.  Rendered in Keyshot 4."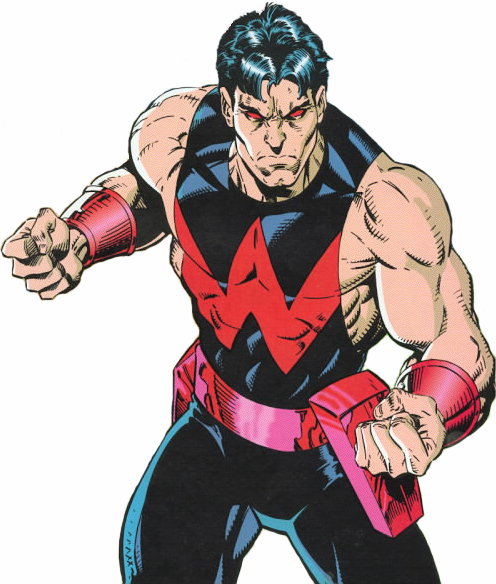 I love that this classic Simon Williams Wonder Man costume is in the works, and knowing Bowen Designs, we'd get a slew of other Wonder Man costumes as variant statues as well!
Artist Jason Smith has digitally sculpted some of the rarest and most sought-after Bowen statues in the last half-decade, including such expensive grails as the Bowen Magneto Action Statue (my personal favorite statue of 2013!), the Bowen Ant-Man statues, and the Bowen Banshee and Havok statues. With most of these statues selling for $500 and up these days, Jason Smith is definitely on the rise as a top star in the Marvel statues collecting world!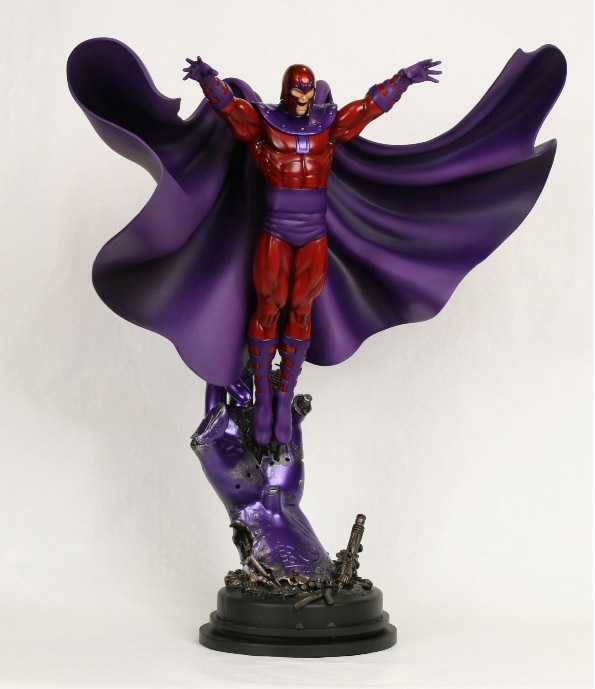 Obviously this piece is only being developed on spec at the moment (and wouldn't be released if Bowen Designs didn't sign another contract to sell Marvel busts and statues in 2014 and beyond), but I'm pretty delighted to get a taste of what the future may bring Avengers fans and Bowen collectors.
What do you think of this first look at a Wonder Man Bowen Designs statue, Marvel collectors? Is this a sculpt you'd want as part of your collection?