Just when I thought that Marvel mini-busts were a dead breed, Gentle Giant pulls a Captain America out of their hat and proves that mini-busts are merely "dying" and not totally dead already! In honor of the Captain America: Civil War movie hitting theaters, Gentle Giant Ltd. is releasing a rare entry in their Marvel bust line: the Civil War Captain America bust is now up for order! But while I'm always thrilled to see a new mini bust, this one is not my favorite…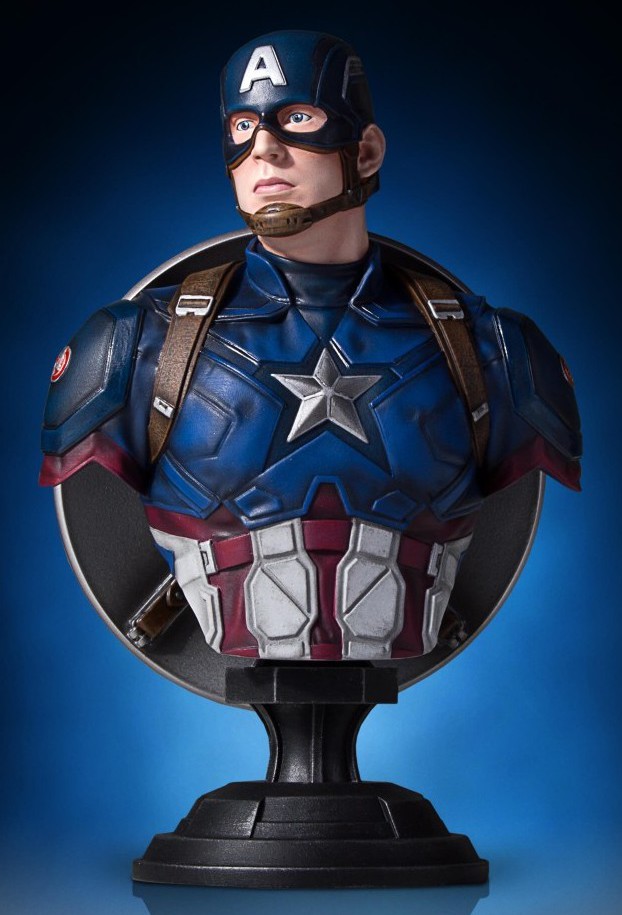 With Bowen Designs in a coma that I'm not sure if the company will ever awaken from, it's looking more and more like Marvel Mini Busts will soon be a dead branch of collectibles. Considering that Bowen Designs Marvel busts were the first Marvel "toys" that I was a hardcore collector of, that definitely makes my heart pretty sad.
So when I heard that Gentle Giant Ltd. had announced a new movie Captain America bust, my heart was definitely all a-flutter. Let's take a look…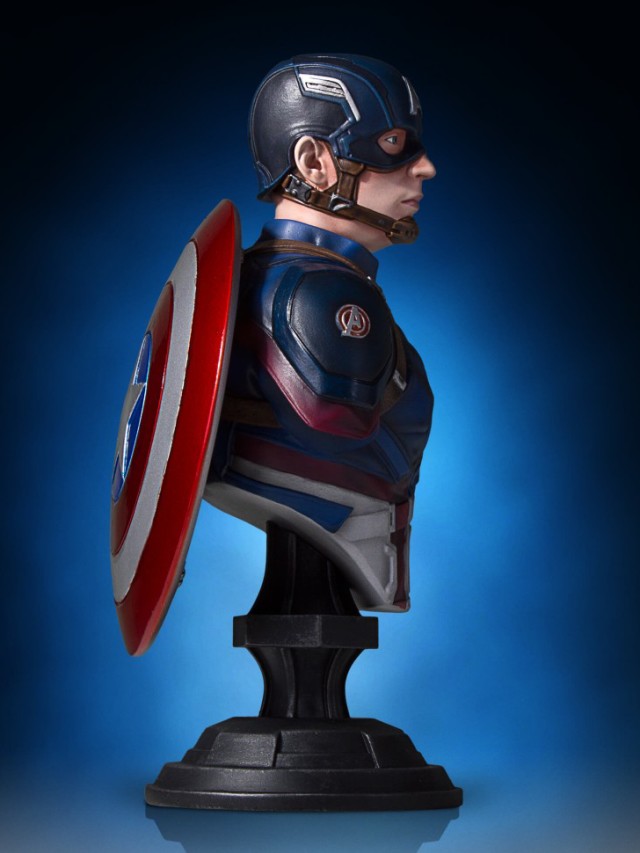 As with their previous mini busts–and also the Bowen Designs line of mini busts–the 7″ Captain America Civil War bust is sixth scale (the same as Hot Toys and other 12″ figure brands). That's the traditional size for mini-busts and will get no complaints from me.
As is becoming the norm with many mini busts these days–unfortunately–is that companies are going back to an "armless" style.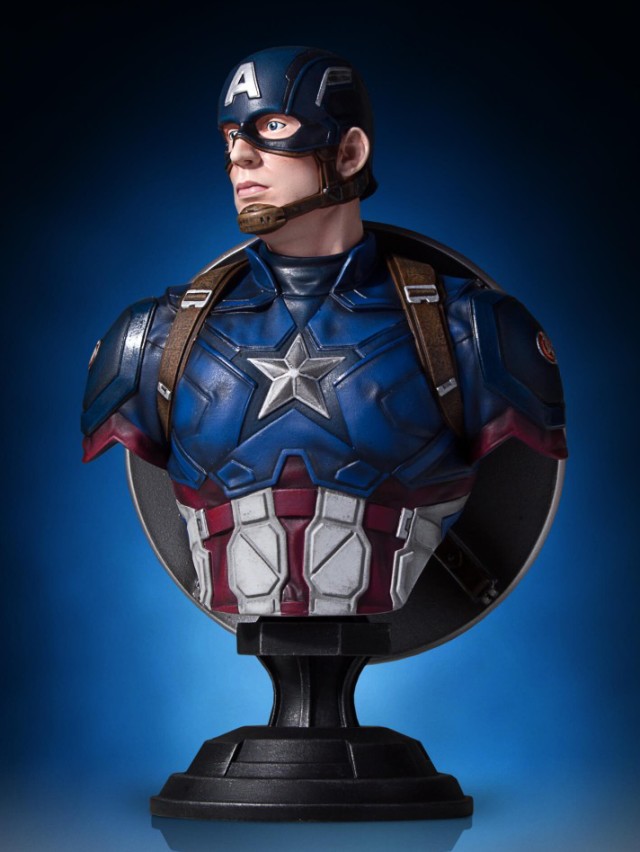 Randy Bowen once said that it was getting to the point where armed mini busts cost almost as much to produce as entire statues, so I can live with armless busts if they look good and can keep that type of collectible viable.
But while I definitely won't condemn Gentle Giant's decision to make this Captain America Civil War mini bust "classic" (AKA armless), I will gripe plenty about the actual prototype that they're showing off in their official solicitation photos.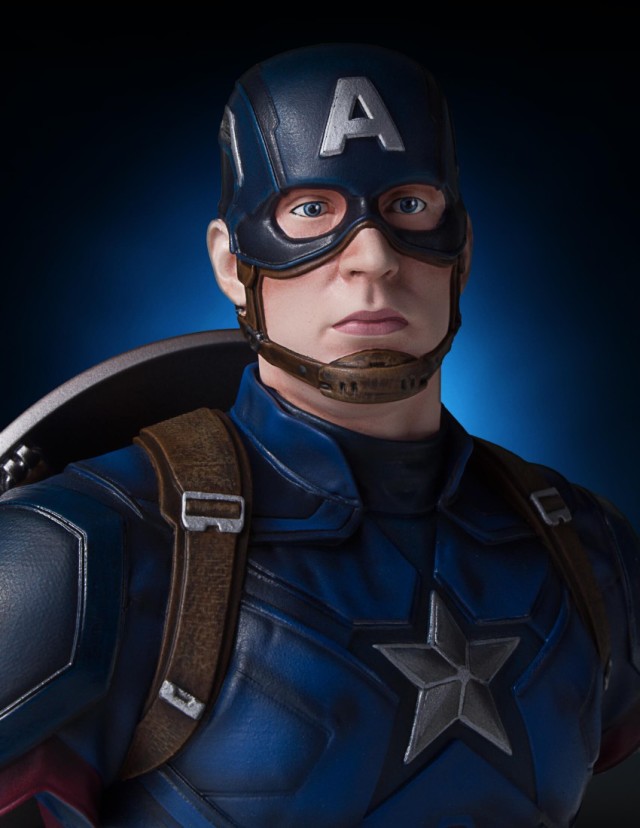 On a mini bust which consists solely of a head and upper torso, the facial expression on the head is crucially important in conveying the personality of the character. Unfortunately, Cap has got the total expressionless zombie stare going on. He might as well be a corpse for all the life this bust's face has.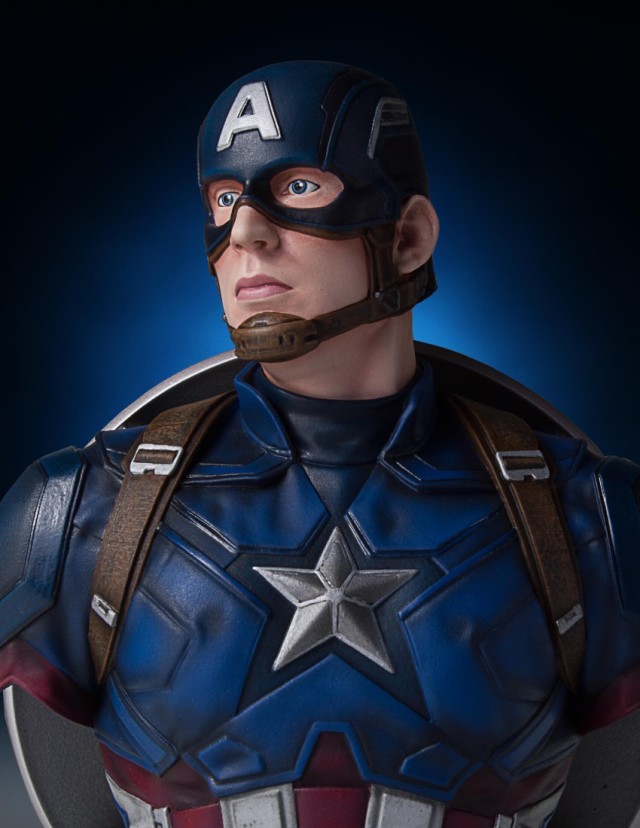 While GG used almost this exact head for their 1/4 Captain America statue, that statue had a pose to compensate for minimal expressiveness in the face. With just a head and chest, it's hard to get past the lack of any kind of life in Cap's eyes here.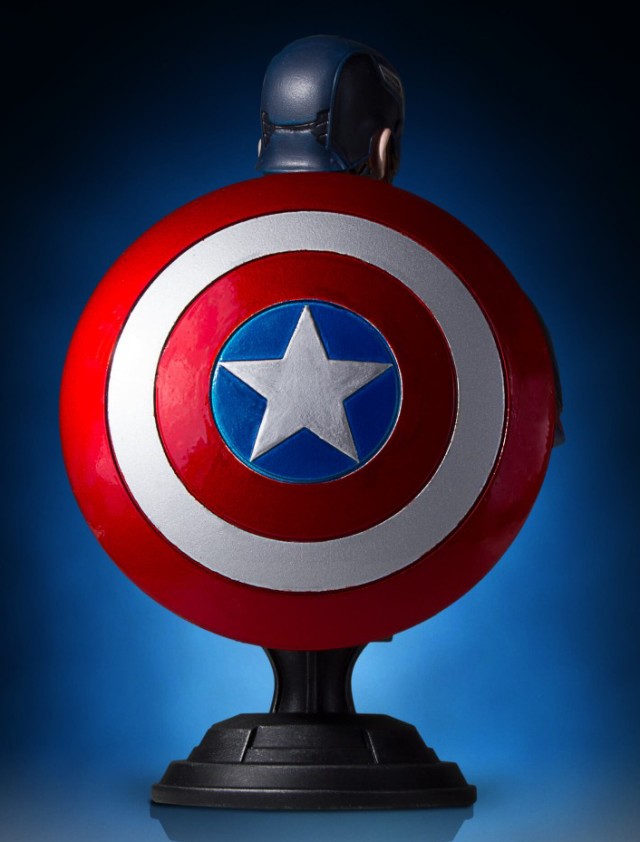 In addition, the paint on Captain America's shield looks
awful
in the official photos. The paintwork and level of detailing on the shield looks straight-up bad here. The total lack of gloss and sculpting detail on the star particularly stand out.
The good news is that this Civil War Captain America bust is at least cheap at 80 bucks MSRP. That's about the lowest you can reasonably expect to pay for a resin sculpture these days, and seems perfectly fair to me for a statue this size (even if I'm not enamored with the bust itself).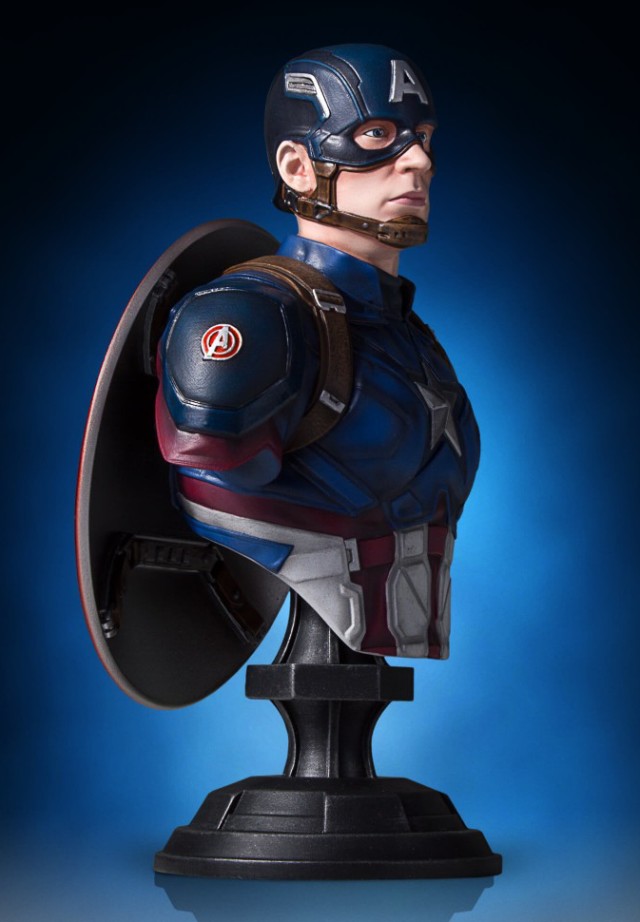 The Gentle Giant Civil War Captain America Bust is now up for order, and is scheduled to be released in early 2017. You can get free shipping from EE or 10% off with the pre-order discount from BBTS right now if this mini bust strikes your fancy. The free shipping will likely be a far better deal in the long run, as I'd guess this bust will end up costing $15+ to ship depending upon where you live.
Am I being too harsh on this bust, Marvel collectors? Are you thinking about adding this Captain America Civil War mini-bust to your collection, or is this rare addition to the Marvel mini bust family a pass for you?