If your goal is to collect the single most comprehensive line of Captain America: Civil War figures, there's one company that has every other merchandiser beat: Diamond Select Toys! DST is producing the full rosters of both Team Cap and Team Iron Man–plus several other characters. To fulfill this lofty ambition, some of these Civil War Minimates needed to be exclusive–including the just-revealed Toys R Us exclusive Falcon and Ant-Man Minimates figures!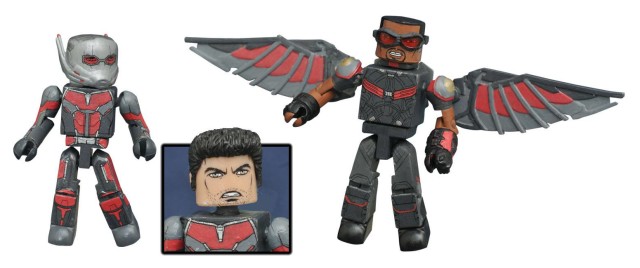 Due to the fact that they're inexpensive, lots of fun, and take up a very small footprint in any home, it's no surprise that there are plenty of collectors excited about the expanding line of Captain America: Civil War Minimates figures!
And while the Toys R Us exclusive Vision and Hawkeye Minimates from Wave 1 were a tough act to follow, it looks as if the newest TRU exclusive two-pack is just as good: Ant-Man and Falcon!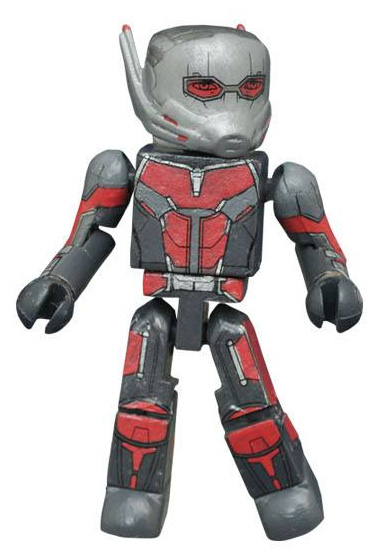 Since the previous movie Ant-Man Minimates figure was only available as part of a four-figure boxed set, I imagine that this is a character that many collectors are still missing in their MCU Minimates collection. And after how awesome Scott Lang was in Civil War, I think a lot of folks who passed earlier are gonna be wanting an Ant-Man now!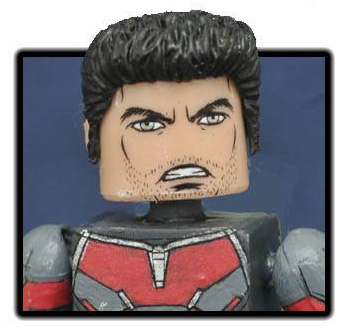 Actor likenesses are never very good (at all) in the Marvel Minimates style, and I would never expect them to be particularly impressive. That said, I feel like this unmasked Ant-Man "Paul Rudd" head is especially, well… awful.
The helmet will be staying on my Minimates Civil War Ant-Man figure, that's for sure!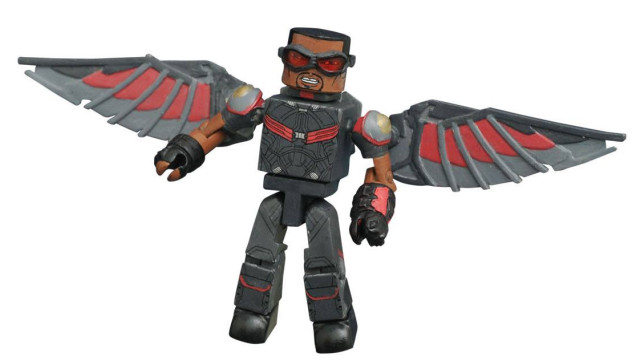 Meanwhile, the new Civil War Falcon Minimates figure looks straight-up spectacular with a surprisingly decent Anthony Mackie likeness (given the Minimates style and all) and a humongous wingspan!
It doesn't look like the Redwing drone will be included with Falcon, but I think this action figure is pretty terrific regardless.

While this two-pack will be available only at Toys R Us stores this spring, comic book shops will be getting a slightly different assortment with their own exclusives:    
Battle-Damaged Captain America vs. Battle-Damaged Iron Man
Black Widow vs. Crossbones
Agent 13 Sharon Carter vs. Mercenary/Thug (Exclusive) 
General Ross &a Mercenary/Thug (Exclusive)  
Sharon Carter has been getting the real short end of the stick on the merch front from many companies, so I'm delighted to see an Agent 13 Minimates Civil War figure on the way.
General Ross is a nice inclusion, too–and note that both Sharon Carter and General Ross are exclusive to comic book and specialty stores, so you won't be able to nab them at Toys R Us stores at all.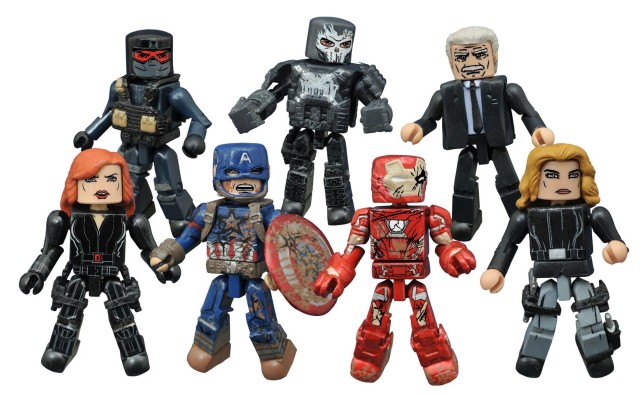 The Minimates Captain America Civil War Wave 2 series is now up for order, with the figures expected to hit stores this summer. Only the specialty store version of the assortment can be ordered online right now, but I'll post an alert once the Toys R Us exclusive Falcon and Ant-Man set starts arriving in stores as well.
What do you think of the Toys R Us exclusive two-pack and the rest of the second series of Minimates Civil War figures, Marvel collectors? Will you be building Team Cap and Team Iron Man in full in Minimates form, or are mini figures of this style not your forte?