Even with the veritable onslaught of Captain America: Civil War toys that have hit stores in the last few months, I still felt a bit of a void in my life. While on a toy run to Toys R Us today, I realized what it was: Minimates! But just as we've come to expect for every MCU movie released each year, a new series of Marvel movie Minimates is now arriving–including the Toys R Us Exclusive Minimates Vision and Hawkeye two-pack!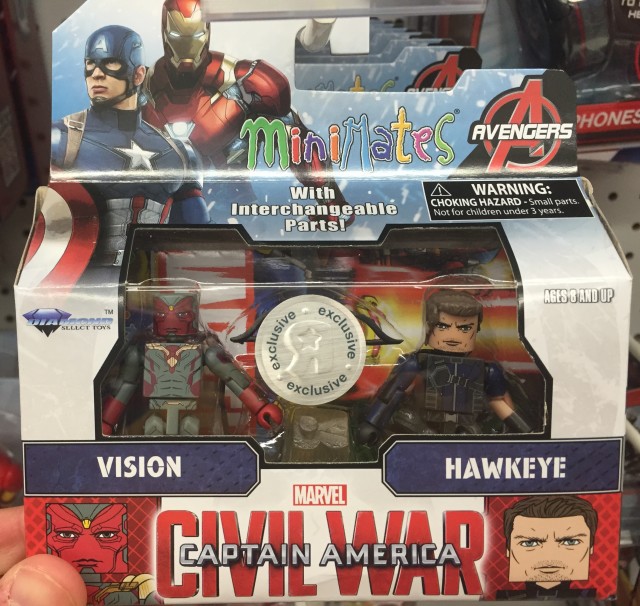 There aren't many Marvel toy lines that are so deep and extensive that I actually have to do research to verify if certain characters have been produced or not as part of the line, but Diamond Select Toys' Marvel Minimates is definitely the primary toy line out there that can stump me.
Luckily, there are still only around 100 Marvel Cinematic Universe Minimates figures released, so I can still keep track of that whole sub-line mentally (at least, for now).
And so, we now roll on to the first remixed Toys R Us Civil War Minimates wave, which contains five updated versions of movie characters who have previously had their own Minimates, and one new release shared with the comic shop iteration of this wave.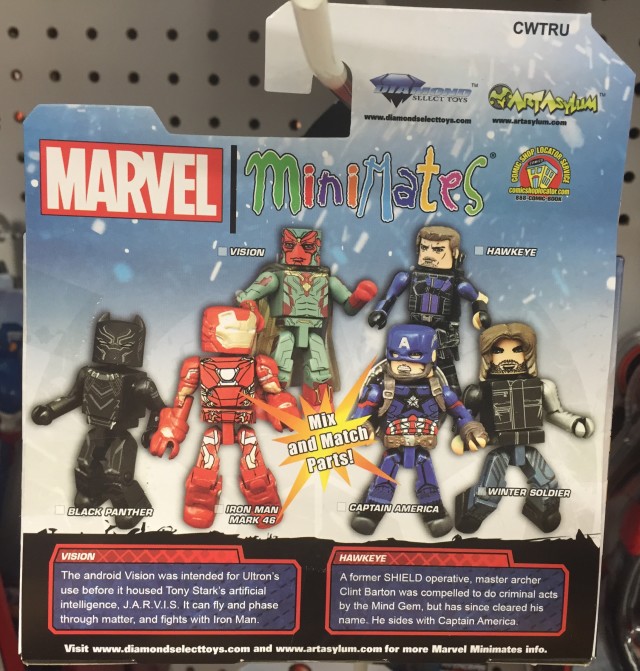 The "big deal" in the Toys R Us assortment is the two-pack containing Civil War Hawkeye and Vision, as both of those figures are exclusive to TRU.
I much prefer the more-detailed cape on this Vision Minimates figure to the first version from Age of Ultron, and the Civil War Hawkeye costume is my favorite look to date for the MCU version of Clint Barton. As such, picking up this exclusive set was a no-brainer for me.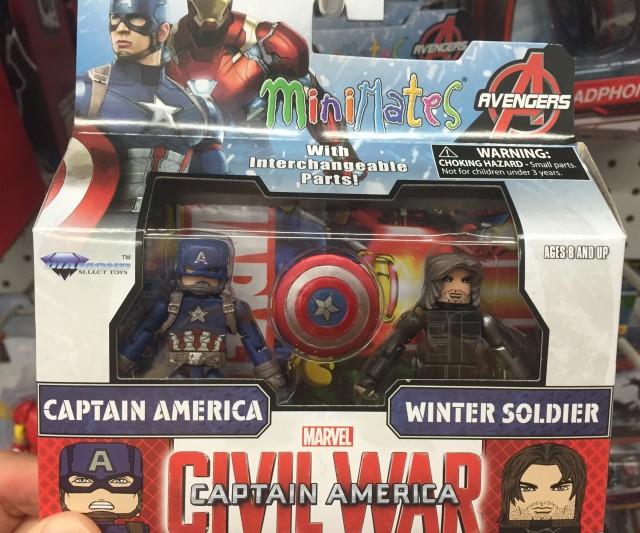 The other two sets are identical to two-packs being released in specialty stores and comic book stores: Captain America & Winter Soldier Bucky Barnes and Iron Man Mark 46 & Black Panther.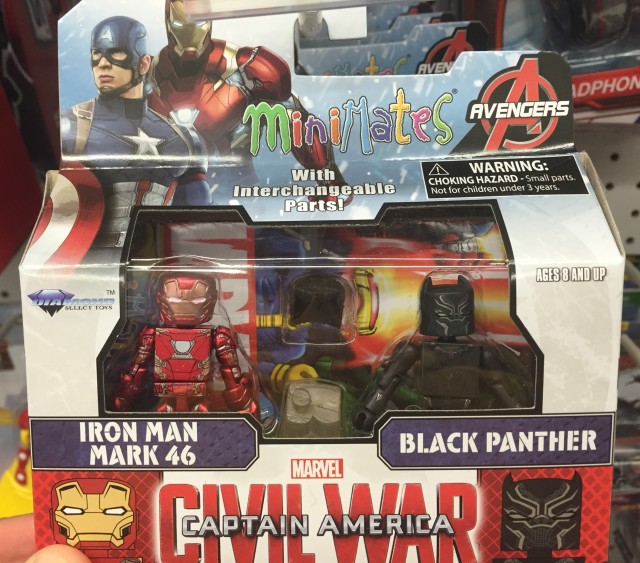 It's hard to tell in photos, but for some reason all of the Minimates Iron Man Mark 46 figures that my Toys R Us had (which was about a half dozen) had a really reddish tint on the gold of Iron Man's faceplate. It's really not very becoming, unfortunately. Of course, let's face it–Black Panther is really the main event in this set, not Iron Man.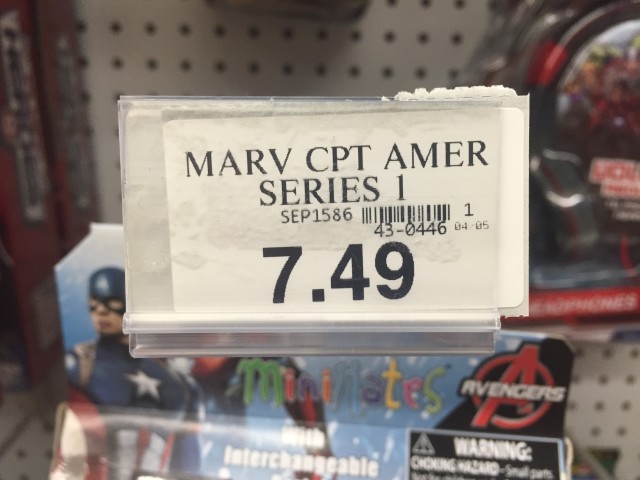 With this being the only movie Black Panther Minimates figure we're likely to get for a few years–and Iron Man always being popular–I have a hunch that this duo will sell as well (if not better) at local Toys R Us Stores than the exclusive pack.
Toys R Us stores are pricing these two-packs at $7.49 per pack, which is a surprisingly low price and quite a bit cheaper than they're marked at any comic book or specialty store in my are.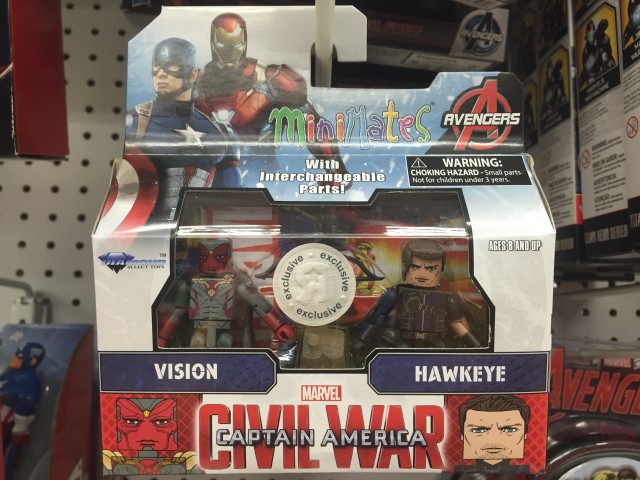 Note that the two-packs containing War Machine (and Battle-Damaged War Machine) are exclusive to comic book and specialty stores. If you want War Machine for your collection, then you may wanna reserve a set of the Civil War Minimates Series 1 figures now, as they're expecting to start shipping soon.
Anyone besides me decide to pick up any Captain America: Civil War Minimates figures yet? If not, are you planning on picking up any of the characters that are released for this movie, or are Minimates just not up your alley?