Agents of SHIELD is returning for its third season next month (and some folks said it's never get past one season–ha!), and Funko has decided to celebrate by releasing their third Agents of S.H.I.E.L.D. POP Vinyls product! With MCU movie mainstay Agent Coulson and Internet meme queen Melinda Mae already released, it's time for the next most famous (and non-sentient) character: the Funko Lola the flying Car with Agent Coulson POP! Rides set is now available for order!
UPDATE 4/27/2016: Even though it's only been in stores for half a year, Funko has now Vaulted (Retired!) the Funko POP Vinyls Lola & Director Coulson set! There are still low supplies of Coulson & Lola available online for retail price, so if you want this set–now is the time to order it for the MSRP before the price explodes on the aftermarket!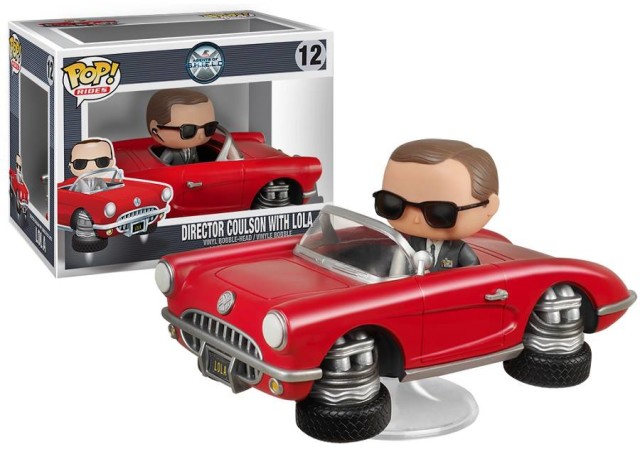 Way back during the annual "12 Days of Funko" event in December 2015, Brain (Funko's fearless leader!) pronounced that we'd be seeing two new Marvel POP Rides sets in 2015.
The Deadpool Chimichanga Truck
was one of the two announced sets, and made its debut at the New York Toy Fair 2015 in February (and arrived at retail locations shortly thereafter). But the second of the sets was nowhere to be seen–until now!
With analysts often being sour regarding the ratings for the Agents of SHIELD TV Series, I was concerned when the previously-announced Lola POP! Vinyl didn't show up at the NY Toy Fair. But as it turns out, Funko was just saving its launch to coincide with Agents of SHIELD Season 3!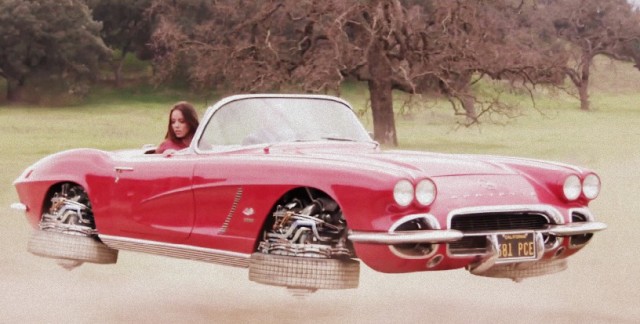 Like all POP Vinyls Rides vehicles, Lola the 1962 Chevrolet Corvette is heavily stylized and is the gosh-darn cutest flying classic sports car that I've ever seen! This toy car is going to be tons of fun to fly around (and maybe to mount on top of a Christmas tree)!
It would obviously look kind of silly if Lola was just sitting flush on the ground in flight mode, so Funko is going to be including a clear flight stand with the set that collectors will be able to mount Lola on top of to simulate flying. Nice move, Funko!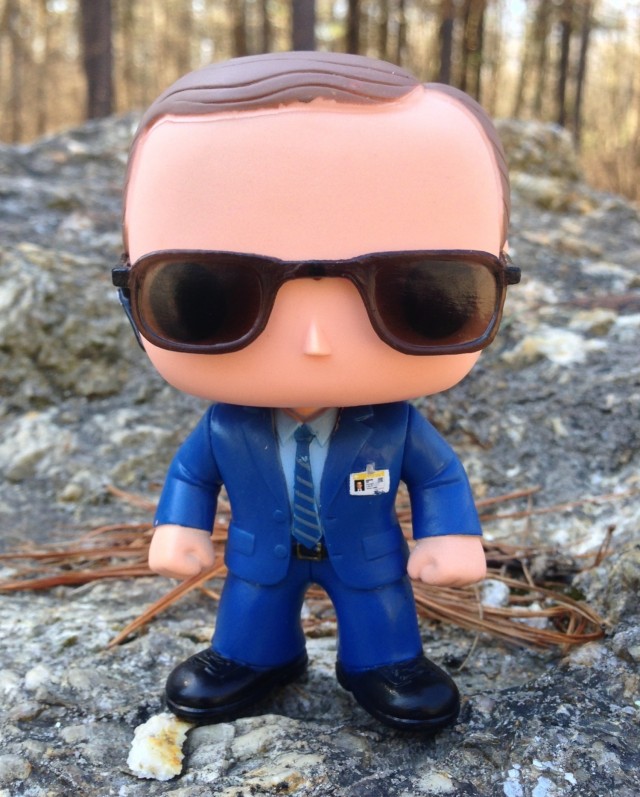 Meanwhile, while there are still at least a half-dozen main cast members from the show who haven't been captured in POP Vinyls form, there's really just
no way
that Lola could be packed in with anyone but her owner, Phil Coulson.
While the Director Coulson POP looks to still be using the exact same sculpt as his previously-released figure, this time he's in his black suit which is frequently seen in the TV series (as opposed to the blue suit on the movie-based Agent Coulson POP I previously reviewed). Not the most exciting variant ever, but any Clark Gregg toy is a good one, in my opinion!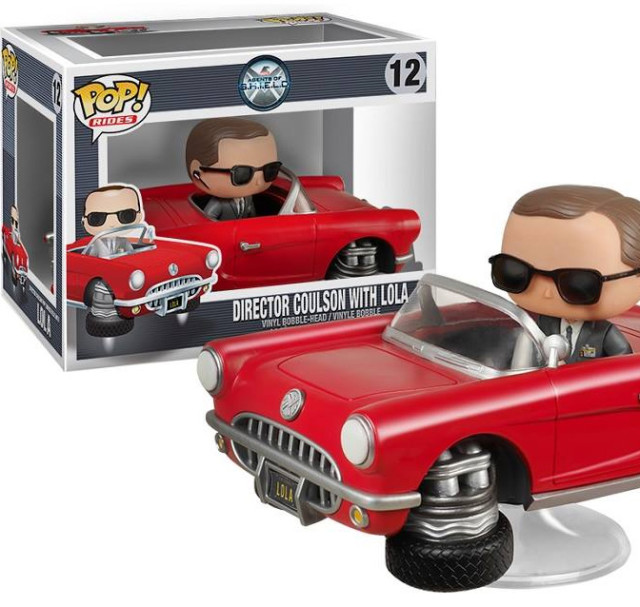 The Agents of SHIELD Director Coulson & Lola Funko POP Vinyls set is now available for order, and is scheduled to be released in October 2015. As we'll be approaching the holiday season again at that time, I'm hoping that Lola will be a big hit and sell like gangbusters as a holiday gift, leading to a further expansion of the Agents of S.H.I.E.L.D. Funko collection in 2016 (c'mon Fitz-Simmons POP Vinyl figures!!).
What do you think of the Funko POP Vinyls Lola & Director Phil Coulson set, Marvel collectors? Are you psyched for this TV-based MCU product, or is Agents of S.H.I.E.L.D. merch not something you get excited about?