Is there anything more exciting in the entire world than randomly stumbling upon a collectible that you didn't even know existed in a store? (Don't answer that.) 2016 is the year that Diamond Select Toys really entered the ring with their own line of low-priced Marvel statues. And not only is their affordable-yet-awesome 9″ Marvel Gallery Deadpool statue one of the best values of the year, but it turns out there's a variant: a GameStop Exclusive X-Force Deadpool Marvel Gallery Statue!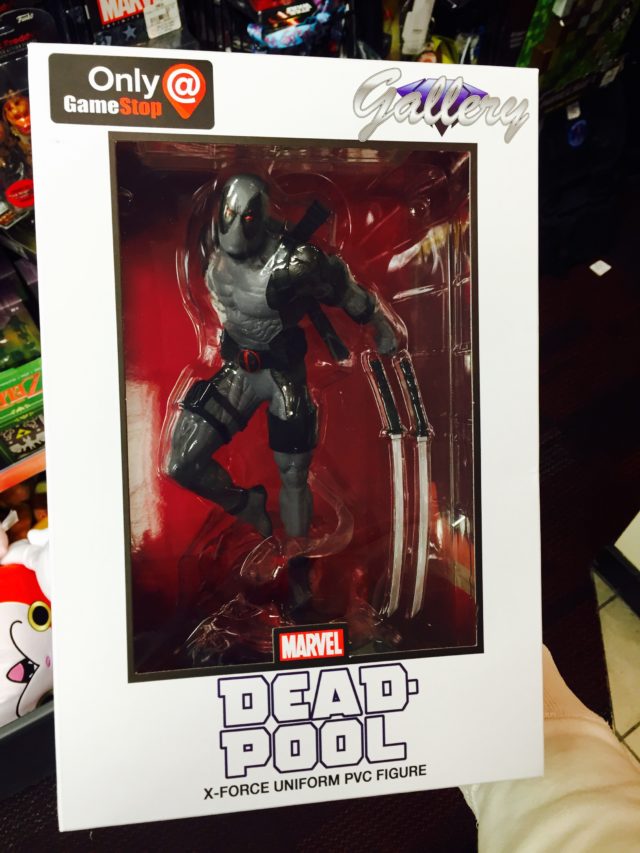 It is unbelievably rare for me to come across a Marvel toy that I didn't know existed during my travels, so I think I just about snapped my neck turning my head so fast toward Gamestop's window when I spied a Marvel statue that I didn't know about out of the corner of my eye.
To my knowledge Diamond Select Toys has never officially announced it at all, but the exclusive GameStop Marvel Gallery X-Force statue is definitely out there in stores now!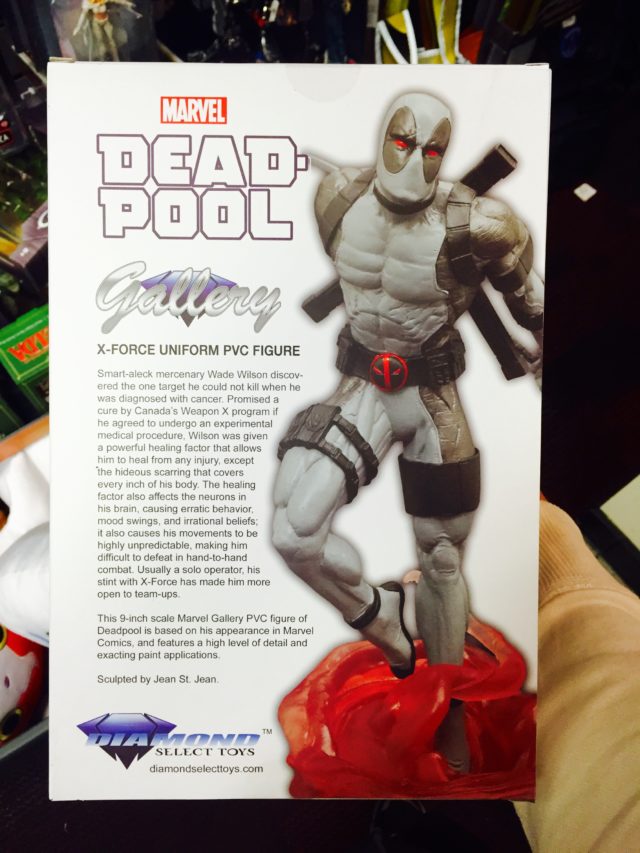 Even though it's not a costume that Wade Wilson has worn in a while now, the cool grey and black X-Force costume remains a favorite of Deadpool fans everywhere. I wouldn't want to see DST repaint this statue the crazy number of times Funko would, but I do dig this one variant being released.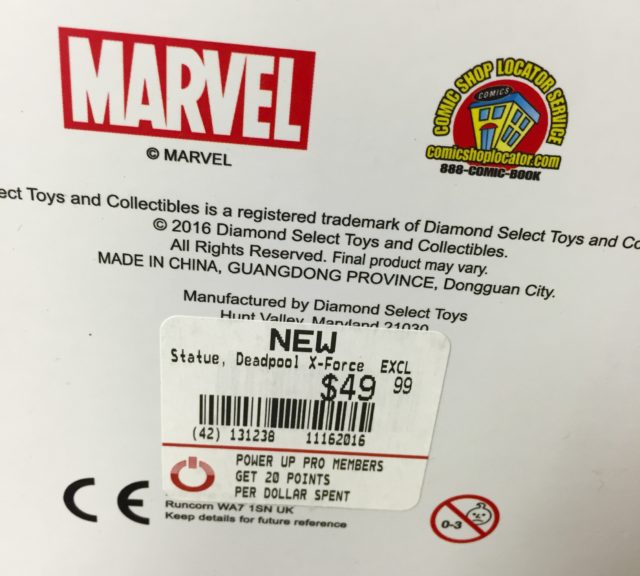 Unlike the yellow "explosion" base that the regular version of Deadpool is leaping out of, the Deadpool X-Force variant is leaping out of a translucent red base. I think the red base complements this version's eyes and belt buckle really well, so I'm happy with the change–it definitely helps this feel like a more "new" statue and not just a rehash.
I checked online and saw that this statue has a listing on the official Gamestop website, but their page for it mistakenly labels it as being an action figure with 16 points of articulation instead of a 9″ PVC statue with zero points of articulation. Thankfully, there won't be too many folks disappointed after ordering X-Force Deadpool off the website, as the statue isn't available to order online anyway.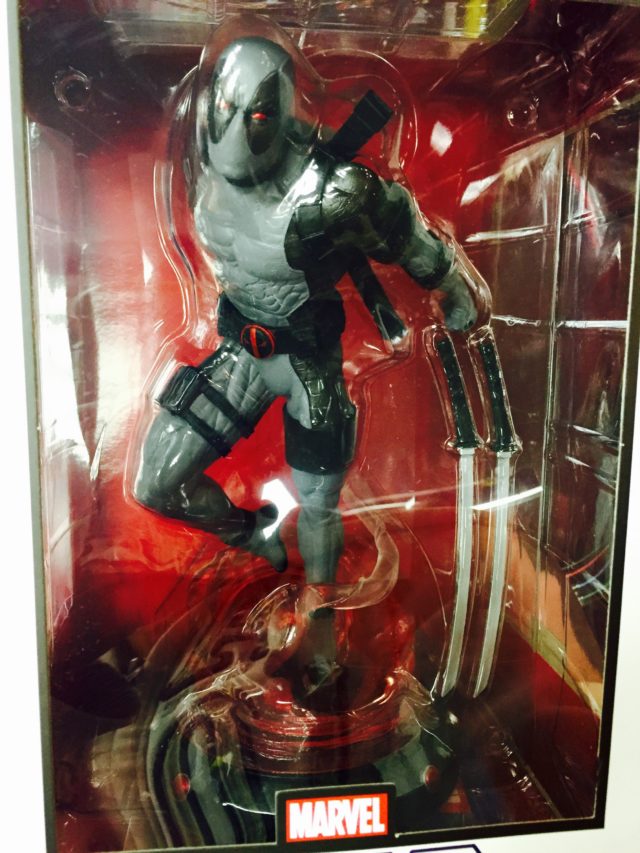 The one real bummer about this GameStop Deadpool statue is the price: $49.99. That's $5 higher than the regular MSRP for DST Marvel Gallery statues, which is a lot considering the red Deadpool Marvel Gallery Statue is $35 shipped online right now. I'm willing to pay the inflated rate as I'm not sure how limited this statue is, but I'd like to think it will eventually get a price cut.
What do you think of the first store exclusive variant in the Diamond Select Toys Marvel Gallery series of PVC statues, Marvel collectors? Has anyone already picked up a red Deadpool of their own, and will you be hunting for this GameStop exclusive X-Force Deadpool?