On the same day as Hasbro blew the minds of millions of collectors worldwide with the reveals of new 2017 Marvel Legends Guardians of the Galaxy Vol. 2 and Spider-Man Homecoming figures, Hot Toys countered with… another Iron Man. But hey, it may not be canonical, and it may just be a 100% repaint, but man does that gold chrome look good–the Sideshow Exclusive Hot Toys Retro Sneaky Iron Man is now up for order!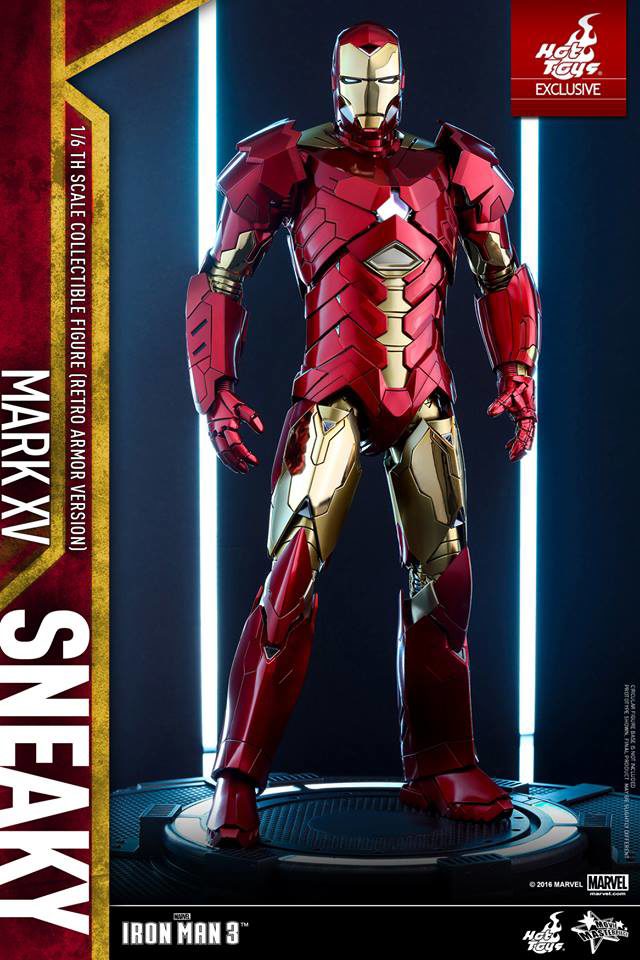 When I woke up this morning and saw the text flash on my phone (I check my phone in the morning before I move an inch out of bed), that a new Hot Toys Iron Man sixth scale figure had been revealed, I immediately got excited that the House Party Protocol was getting a new member.
…And then I saw that the new MMS revealed overnight wasn't from the House Party Protocol at all. In fact, it's not even a canonical armor at all–it's a 100% repaint in concept art colors of the Hot Toys Sneaky Iron Man armor that hasn't even shipped yet. Womp womp.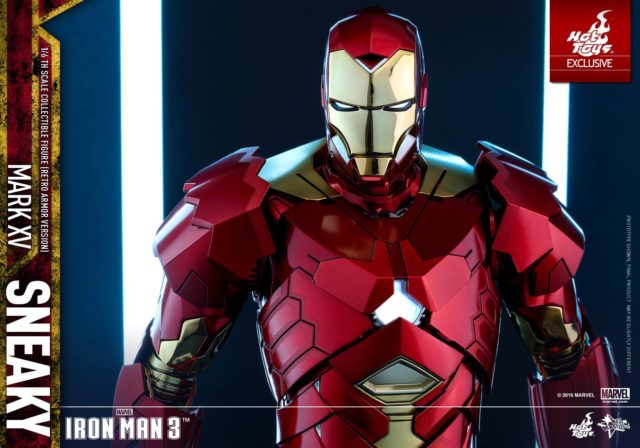 As I looked at the Retro Armor Iron Man Sneaky variant, though, it gradually won me over using a tried-and-true tactic that's worked on collectors since the beginning of time: electroplated chrome.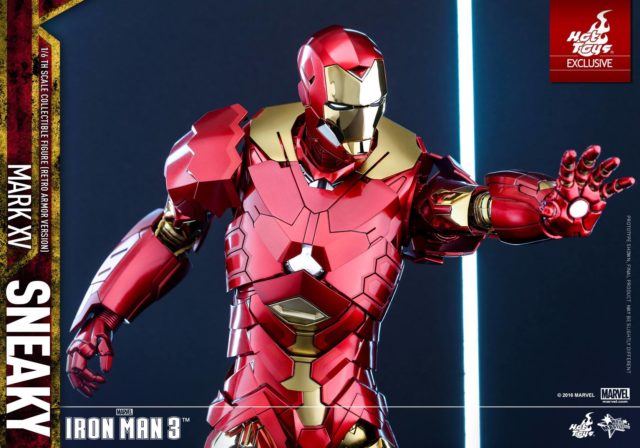 The gold chrome on this Retro Iron Man Movie Masterpiece Series figure looks downright spectacular, and pairs wonderfully with the metallic red paint on the rest of the armor. Visually, this is a winner.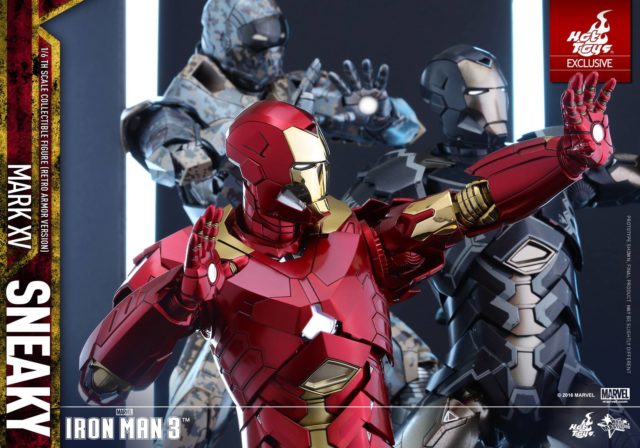 (And on a side note, if Hot Toys wanted to really catch collectors' eyes, they made a smart decision by sneaking in that never-before-seen Hot Toys Shades Iron Man sixth scale figure prototype in the background–one of the most popular House Party Protocol suits to still not be produced!)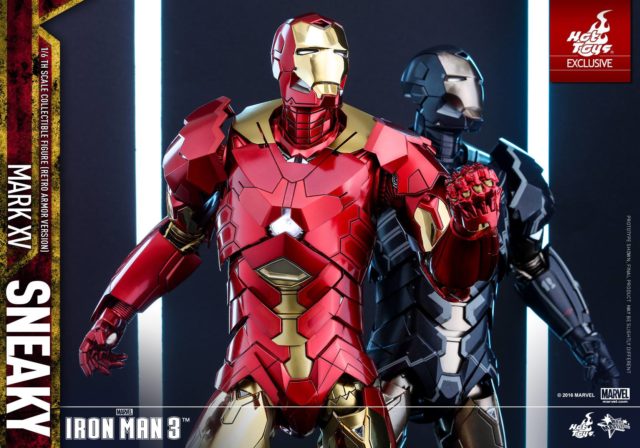 Even so, it's also the umpteenth Iron Man armor permutation Hot Toys has released, making it inessential for most folks. But I'm already in
very
deep with Hot Toys Iron Mans, and I just can't resist the gold chrome here. And so, this shiny new armor is now on order for me.
At a $264.99 MSRP, I would never say that this 1/6 figure is "cheap", but it does seem very fairly priced for a limited exclusive with chrome parts. Whether or not a made-up armor is worth 265 bucks to you is another matter entirely, however.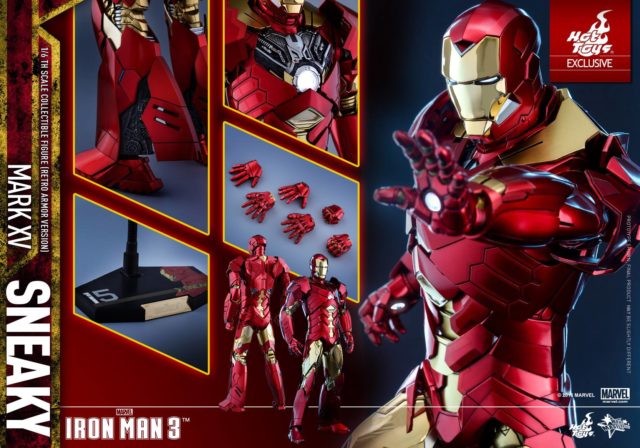 The limited Sideshow Exclusive Retro Iron Man Hot Toys figure is now up for order, and is scheduled to ship out in early 2017 (January to March 2017). Several of the recent exclusive Hot Toys figures like Knightmare Batman and Stormtrooper fan have sold out quickly and exploded on the aftermarket, so it's possible this Retro Chrome Iron Man will follow in their footsteps.
What do you think of the latest of many, many Hot Toys Iron Man Movie Masterpiece Series figures, Marvel collectors? Is there a place in your home for this brilliantly shiny Iron Man, or are you sticking to armors that actually appeared in the movies (or perhaps no more a armors at all)?