Man, Hasbro is really spoiling us Marvel Legends collectors rotten today, that's for sure! Not only did they send over hi-res photos of the entire Guardians of the Galaxy Marvel Legends 2017 Wave 1 earlier today, but they also sent out the first photos of what's going to be one of the craziest Build-A-Figures ever! Never mind the fact that the first wave of 2017 Spider-Man figures is just now starting to trickle into stores, because it's time to look ahead to the Spider-Man Homecoming Marvel Legends Vulture Build-A-Figure!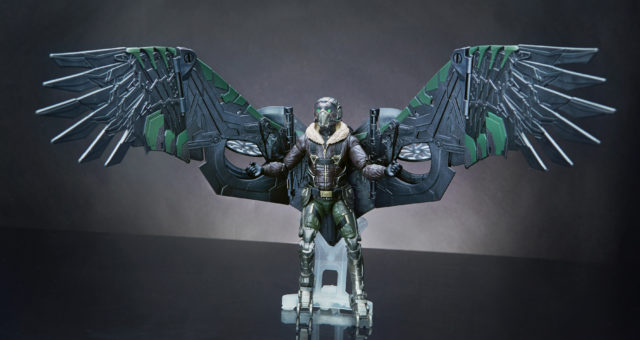 The first trailer for next year's "Spider-Man: Homecoming"  was released overnight, and that means that the hype train for that movie is now leaving the station! And so, what better time than now for Hasbro to reveal their very first product for next year's Spider-Man film: a humongous movie Vulture Marvel Legends Build-A-Figure!
Anyone who said that the Vulture was just "an old man in a jumpsuit with wings" that could never be cool was clearly wrong–this new Homecoming Vulture design is straight-up gold. I'm not 100% sold on the flight jacket yet, but the helmet and especially those wings look crazy awesome.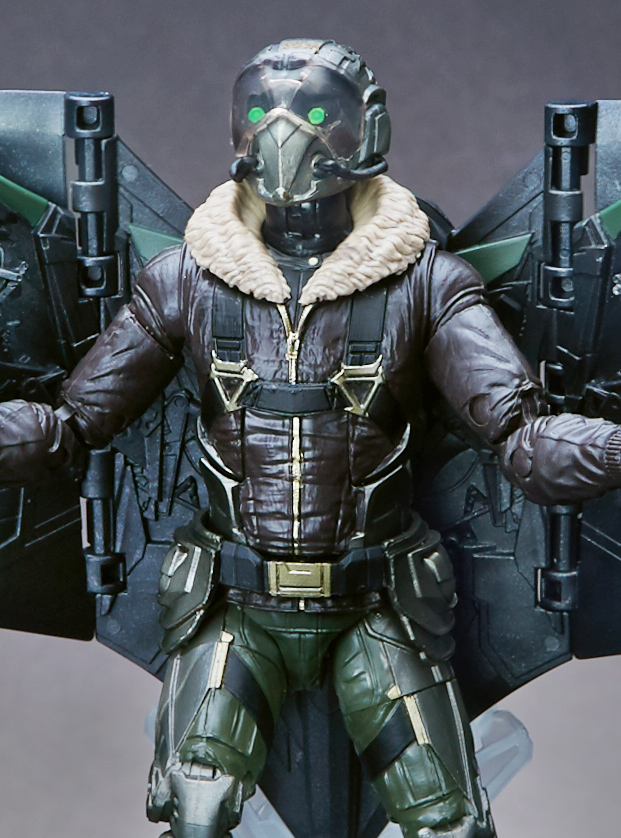 Sadly, you, uh… can't really see the likeness to Michael Keaton in this head sculpt (seeing as how the head is covered in a helmet and all). No alternate head sculpt is planned for the Marvel Legends Vulture movie figure, so we're just going to have to do without having a Legends Michael Keaton head in our homes. Alas.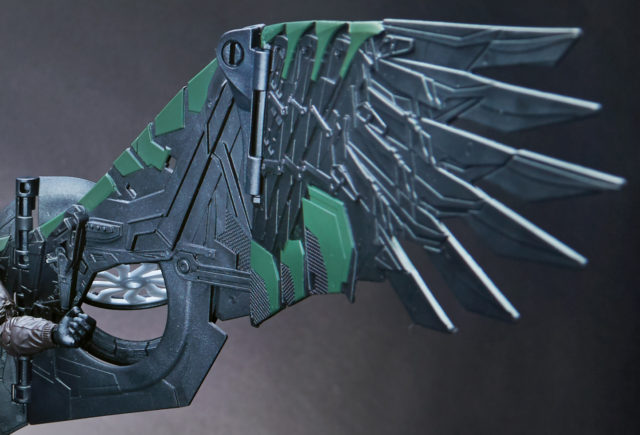 This figure is absolutely enormous width-wise–and so are these images–so you may need to zoom in on the photos to get a clear view of just how detailed (and did I mention big?) this figure is going to be.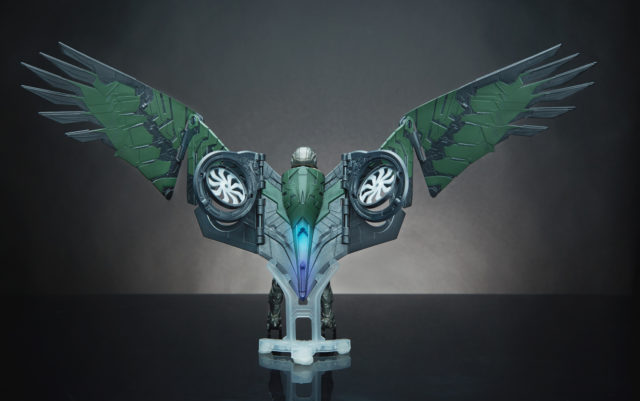 One of the big complaints about this year's 6″ Falcon figure from Civil War was the lack of articulation in Falcon's wings, but that's not going to be an issue with this Vulture, that's for dang sure: Hasbro has built a full 12 points of articulation into just the wings for this figure, so we should be able to get ample cool poses out of him.
None of the other figures that make up the rest of Marvel Legends Spider-Man 2017 Wave 2 have been revealed yet, and I genuinely don't expect them to be until New York Toy Fair 2017 in February. I think we can safely assume that a single-packaged movie Spider-Man 6″ figure will be part of that wave, but otherwise, who knows?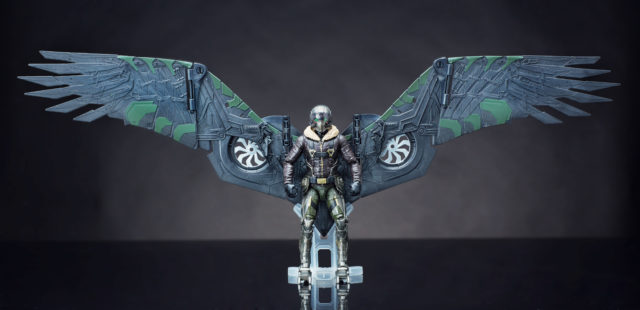 Stay tuned to the Marvel Toy News Twitter and Facebook Pages, where I'll post more news and updates regarding the Spider-Man Homecoming Marvel Legends figures are soon as they're revealed (most likely during Toy Fair after Valentine's Day 2017).
Following the reveals of the first trailer for the movie–and this first Hasbro Spider-Man Homecoming action figure–how are you feeling about next summer's movie, Marvel collectors? Are you amped to collect merch from the film, or are you taking a wait-and-see attitude until we know for sure just how good this movie is going to be?