Way back in February, when Hasbro started teasing the Marvel Legends Spider-Man Homecoming figures series, one of the very first items that we got to see was the new Marvel Legends Homecoming Iron Man Mark 47 figure. I saw Iron Man Mark XLVII and his two-pack partner (Tom Holland Head Unmasked) Spider-Man at Toy Fair, but that's the last that we saw the duo… until today! The first packaged photos of Spider-Man Homecoming Marvel Legends 2-Pack have popped up online!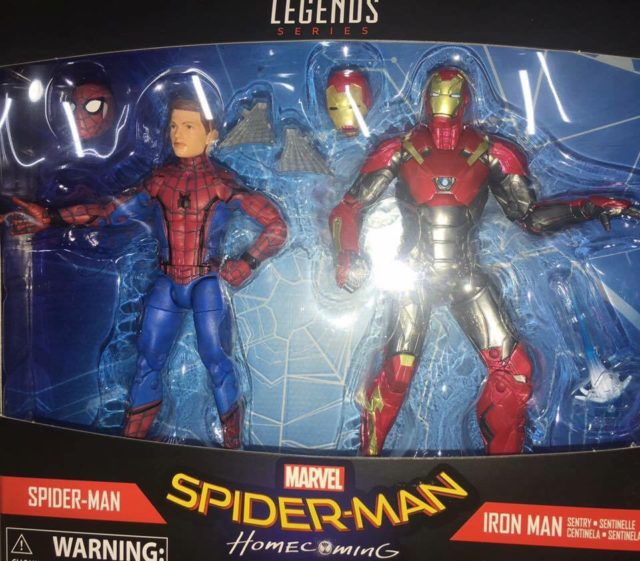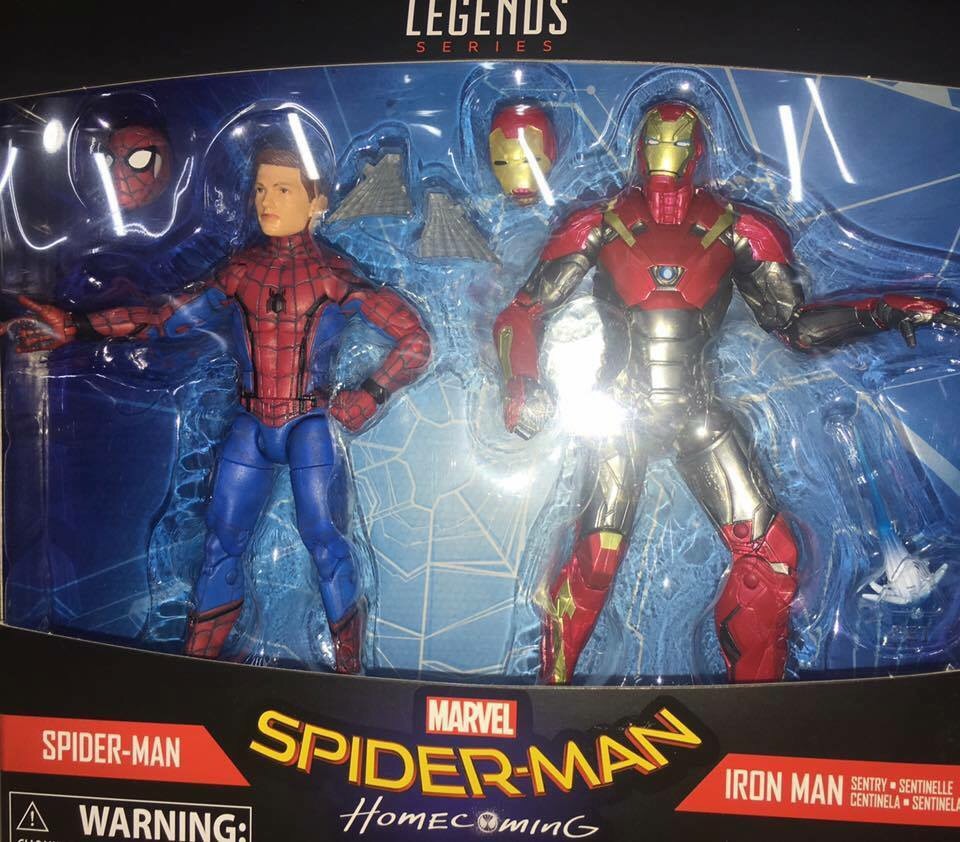 Because Spider-Man movies are not my jam, I sort of forgot who incredibly excited fans get for them. But as soon as they were released, Spider-Man collectors went crazy for the Marvel Legends Vulture Series, and the wave has been quickly selling out both in stores and online ever since it started hitting.
And now, the last expected Marvel Legends Spider-Man Homecoming item looks to finally be on its way to retail: the Iron Man Mark XVLII and Tom Holland Spider-Man box set!
The biggest selling point of this set for many fans is that it's the only way to get a Tom Holland Peter Parker head in the 6″ Marvel Legends line at this time. The head looked nice when I saw it at Toy Fair, but I'm a bit unconvinced by these packaged photos that the painters at the factory managed to make the head look its best.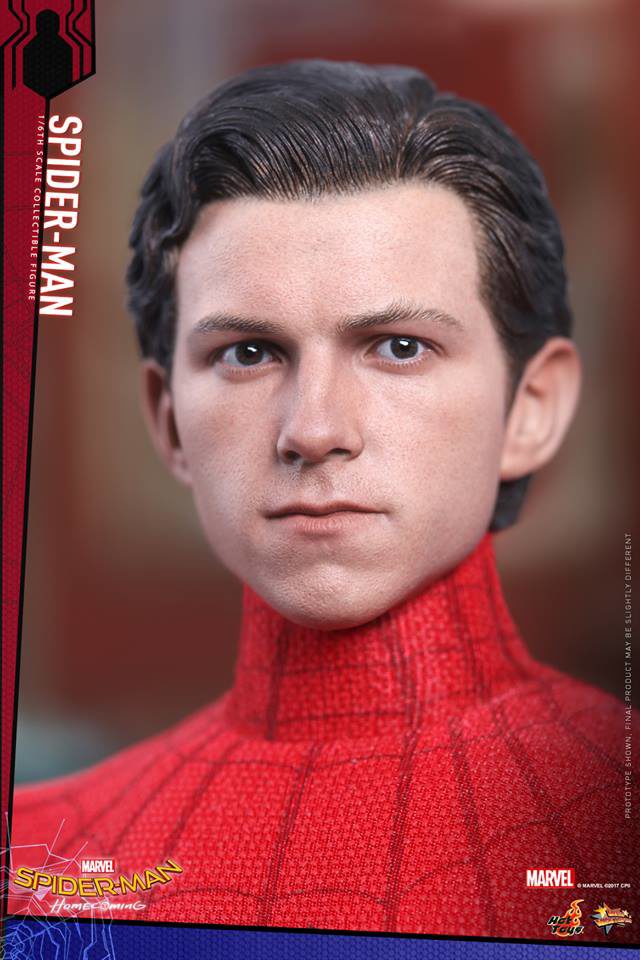 It's really unfair that the first production level Hasbro Tom Holland head photos happened to appear the same week as Hot Toys' incredible Tom Holland head, because it's really not a fair comparison.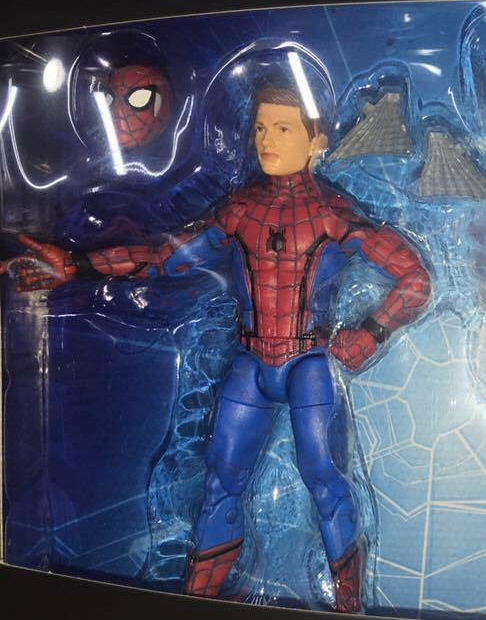 A big question that a lot of collectors had was whether or not the Unmasked Spider-Man Homecoming figure in this set would still have the little slots on the inside of his biceps that the wings from the Web Wings Spider-Man I reviewed earlier this month fit into.
It's tough to say based off of these photos because of the way the arms are positioned in the packaging, but on a close comparison between my in-hand Tech Suit Spider-Man figure and these packaged photos, I definitely believe the arms do still have that ever-so-unsightly slot. Of course, that would make logical sense–because you can clearly see the web wings themselves in the packaging!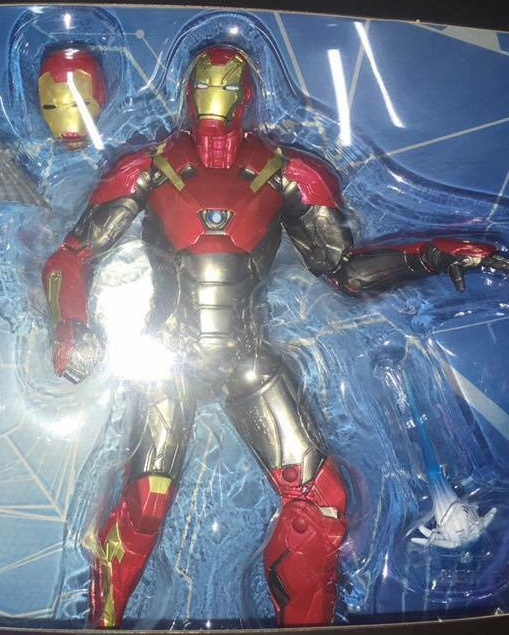 Meanwhile, the Mark 47 Iron Man Homecoming armor figure is a 100% repaint of last year's Civil War Iron Man figure and looks to come with an alternate head with "de-powered" eyes.
If you liked the ML Iron Man Mark 46 last year and you like the new color scheme, then you should like him again this year. I do, I do. And K do. Not too much more to say about this one. Nice figure.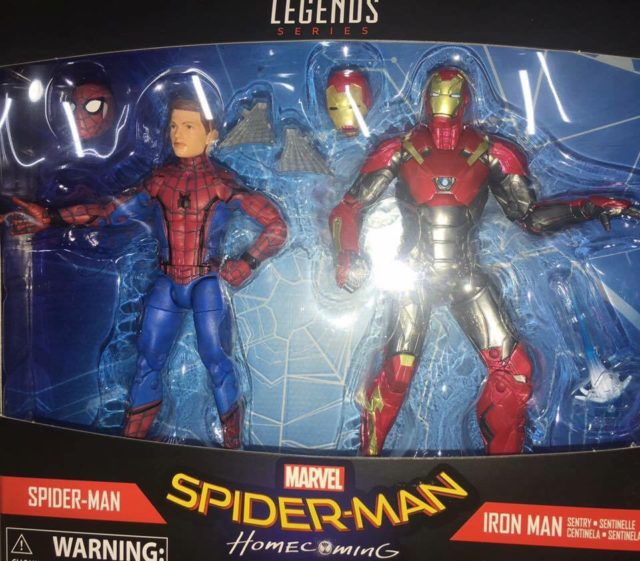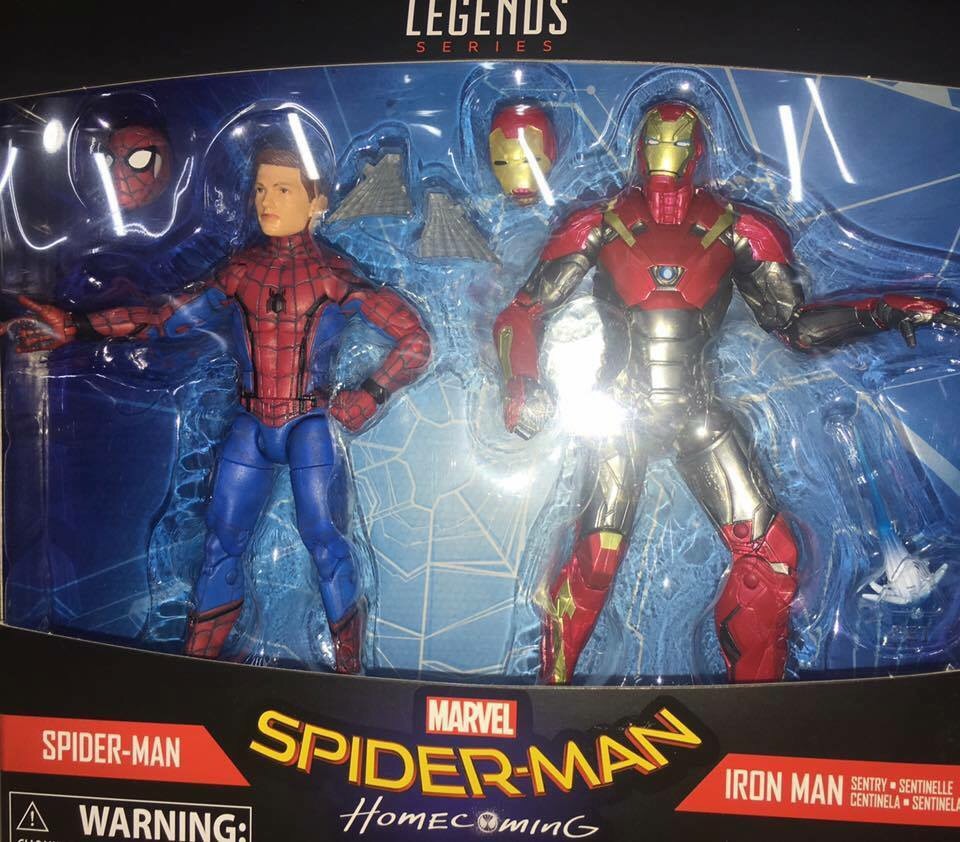 The release window for the Marvel Legends Iron Man Mark XLVII & Unmasked Spider-Man two-pack is still unknown, and pre-orders have yet to open anywhere for the duo. Unlike the Funko POP Vinyls version of this two-pack, this is not a store exclusive, so it shouldn't be too tricky to find when it does appear.
I'll post more photos and updated release information on this box set here and to the Marvel Toy News Twitter and Facebook Page once more details are available.
Now that we've seen the final production version, what do you think of this Homecoming two-pack, Marvel collectors? Are you still hyped for that Tom Holland portrait and the new Iron Man, or is this set a pass for you?