Earlier this month, to the delight of thousands of high-end Spidey collectors worldwide, Hot Toys finally put their classic-ish red-and-blue Spider-Man Homecoming figure up for order. At the time, while Hot Toys announced that an unmasked Peter Parker Tom Holland portrait would be included, the sculpt was still unapproved and blurred out at the time. But it turns out we don't have to wait months for the mic drop this time–the Hot Toys Tom Holland head has now been revealed!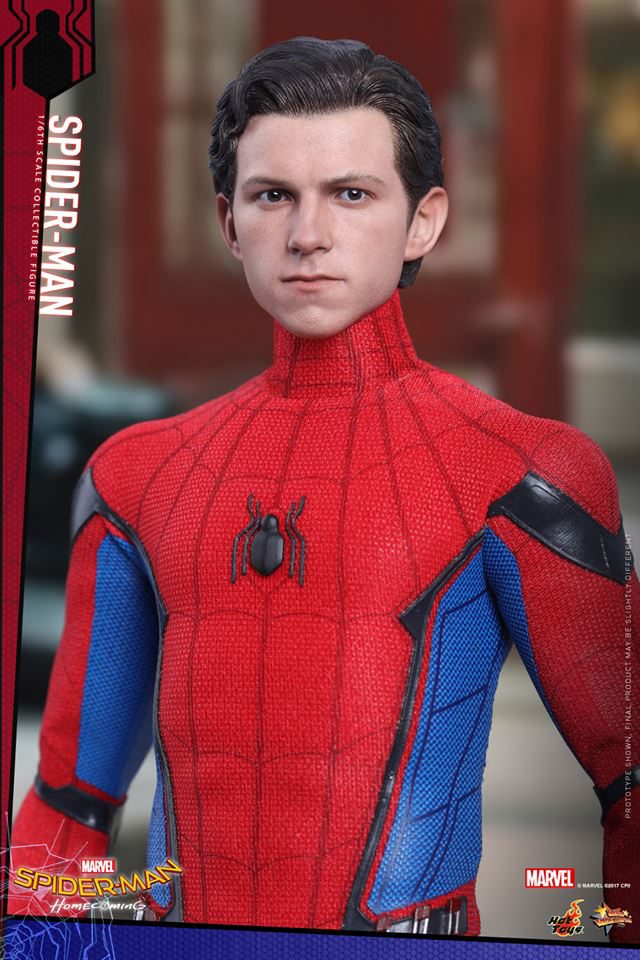 Even though Hot Toys consistently puts out sixth scale figures with better actor likenesses than any other high-end toy manufacturer on Earth, every so often they lay a goose egg and end up disappointing collectors.
And so, whenever a new figure goes up for sale with a blurred out actor head sculpt, that solicitation is met with much anxiety and trepidations from fans.
Such was the case with the Tom Holland Hot Toys Unmasked Spider-Man head, which we've known was in the works for both the Homemade Suit and Tech Sut versions of the costume, but which wasn't available to see when either 1/6 figure went up for sale.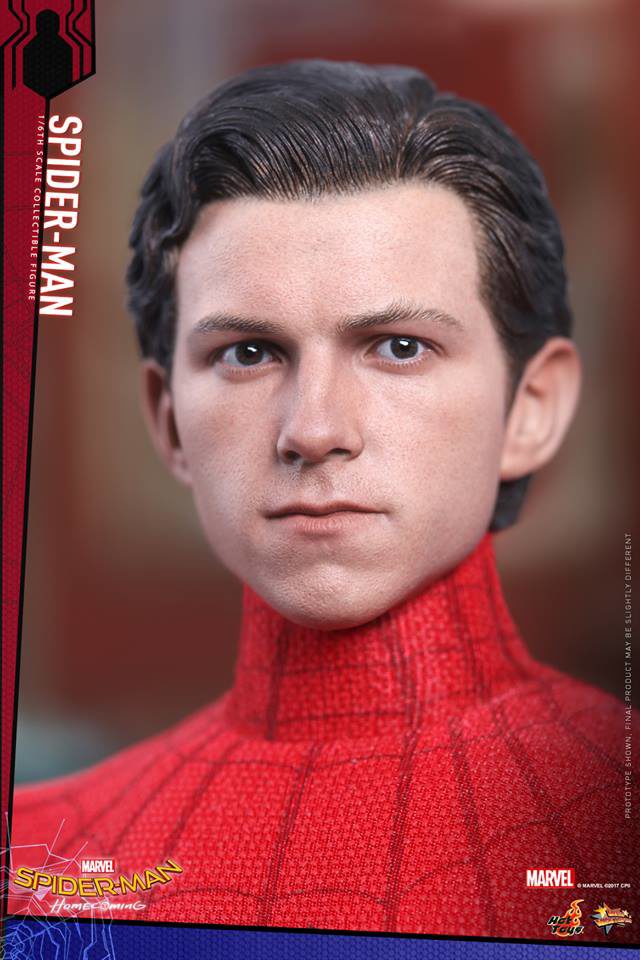 But it turns out that those worries were really for naught–because it ends up that the Spider-Man Homecoming Tom Holland portrait just may be one of the best Hot Toys head sculpts ever!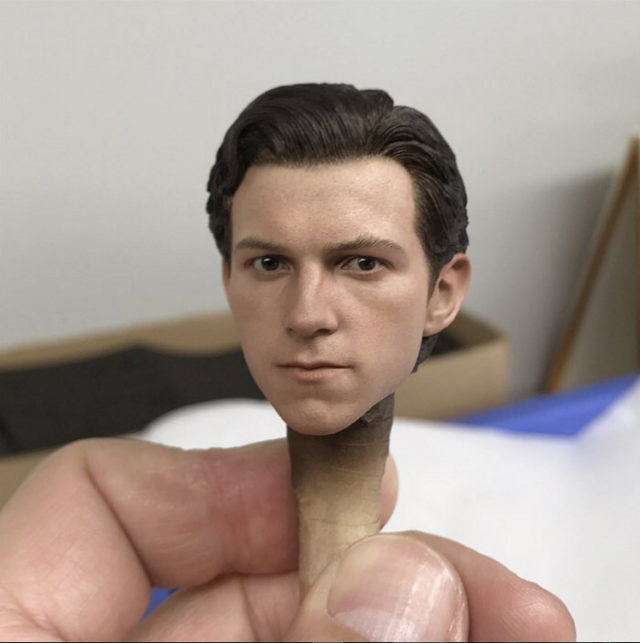 While I might have preferred the slightest grin to give Peter Parker a bit of extra personality and expressiveness, Hot Toys opted for a more sure-thing neutral expression that you can imbue with whatever intrinsic meaning that you'd like (I think it's a great look for capturing Peter's nerdy awkwardness).
I showed the screenshot of this head sculpt to my wife, and while she knows me well enough to know I was showing her a toy, she said she could be barely tell the difference between this portrait and the actual Tom Holland.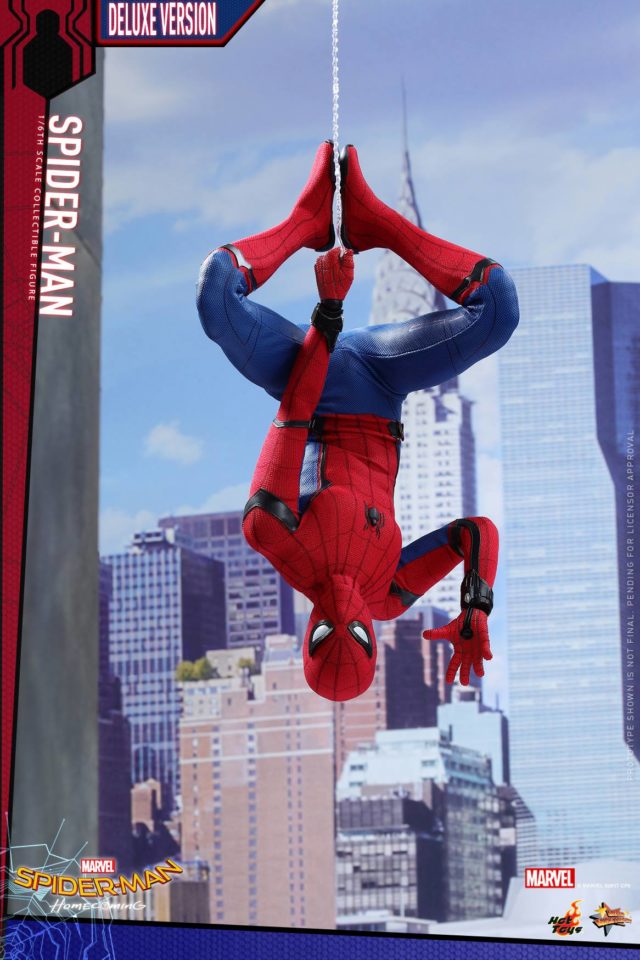 Hot Toys has really upped their game with this Spider-Man Homecoming sixth scale figure, and I completely expect this figure to follow in the footsteps of Deadpool by selling out well before it actually comes into stock.
I would recommend reserving your own Homecoming Spidey figure early if you want to be sure to get this one–BBTS is already sold out of pre-orders for both the regular and deluxe versions under a month after them going up for order, which is basically unheard of for Marvel MMS figures. Even if I end up not loving the movie (a la Doctor Strange), for me this MCU Spider-Man figure is still too good to miss.
Now that Hot Toys has fully revealed their unmasked Spider-Man Tom Holland head, what are your thoughts on both the portrait and the figure as a whole, Marvel collectors? Have you made your buying (or not buying) decision on this item yet?