It's a week, and that means it's time for another Funko exclusive! Hot on the heels of the Blue Venom POP Vinyl and Unmasked Homemade Suit Spider-Man POP going up for order, it's time to give a little bit of exclusive variant attention to X-Men fans! There's nothing especially "new" in this box set, but I think some collectors may dig the Funko Dorbz Stealth Blackbird and Black Costume Storm set anyway…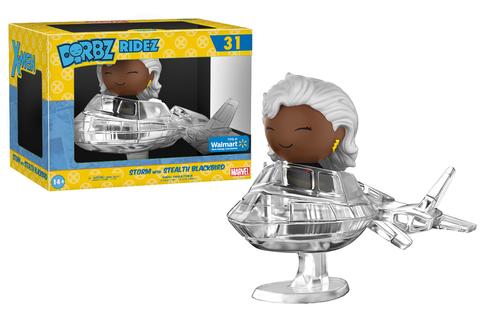 If there's any toy manufacturer on Earth that knows how to milk paint variants of existing figures and vehicles, it's Funko. Even so, while I probably should have seen this particular set of repaints coming, the King of Exclusives took me by surprise again with this one.
Following in the footsteps of the sort-of-well-selling Dorbz Ridez Blackbird Jet with Beast figure from last year, it's the Dorbz Ridez Stealth Blackbird with Storm! For those wondering: Yes, this is a legit thing. Forge did in fact equip the X-Men's jet with a cloaking device that could render the Blackbird Jet invisible, so this is canon.
Just like the regular version of the Blackbird from 2016 that hit stores in the winter, the Stealth Blackbird Dorbz set is going to be a Walmart exclusive.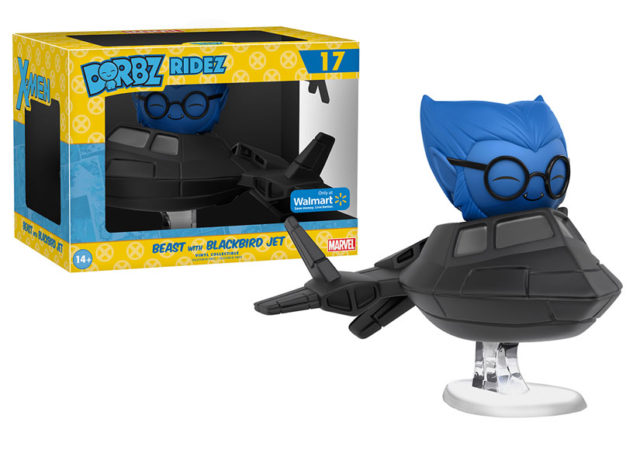 Personally, I feel like this sort of niche set would be better-served as a highly-limited SDCC Exclusive, but Funko must be seeing enough demand for the regular Blackbird that they're down for a full Walmart run of this don't-call-it-"Invisible Jet".
The Funko Blackbird vehicle itself is a 100% "repaint" of the first version of the vehicle, although it's not really a repaint at all since it's just cast in clear plastic and there's no paint to speak of. It looks interesting enough, despite being an item that I legitimately don't think anybody asked for.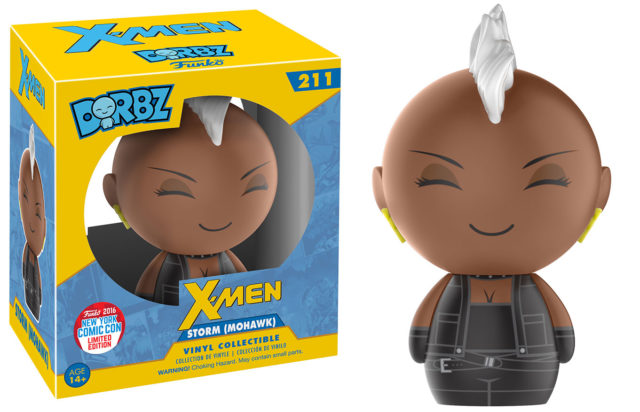 I am a little disappointed in the choice of a Black Costume Storm Dorbz as the figure packaged with this Stealth variant, though. Not only have we previously gotten this same Dorbz Storm in white as a mass release, but we also got the Mohawk Storm variant as a NYCC 2016 exclusive.
As much as I love the Mistress of the Elements, there are tons of other X-Men that still need Dorbz that I'd have preferred in this set. Hopefully this is the last we see of the Windrider in Funko form (at least for a little while).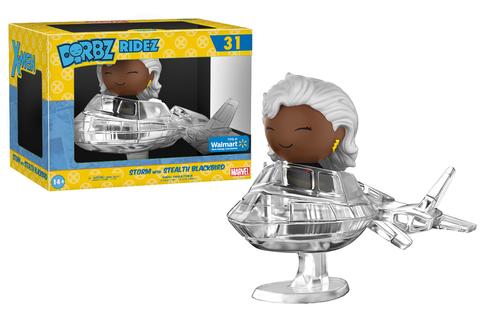 The original Beast with Blackbird Dorbz Ridez set is still available for order online, and I'll add a link to the Stealth Blackbird here and on our social media pages as soon as it flies in. The set is scheduled to be released in late July 2017.
What do you think of the Funko Stealth Blackbird Dorbz Ridez set, Marvel collectors? Worthwhile variant or money-grab? Will you be picking this set up this summer, and if so, is it for the Blackbird itself or just the classic Storm figure?