Other than that Target Exclusive Winter Soldier Without Arm POP Vinyl that appeared like lightning a few weeks ago, Funko has been almost eerily quiet about new Marvel exclusives lately. But it looks like that was just the calm before the storm, because Funko has loads of NYCC Exclusives on the way–including two X-Men Dorbz and a numbered, limited edition Thanos Dorbz XL figure!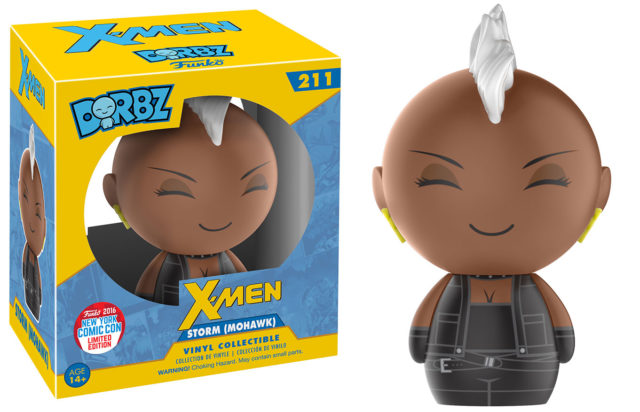 True story: I endured the hellish conditions of the Funko booth line at New York Comic Con last year solely to nab the two items I wanted most at the con: the NYCC Dorbz Punisher and Stealth Iron Man exclusive figures.
And though fighting that crazy mob was not a highlight of my con experience (even though it saved me from having to pay 500% of the retail cost to get a Punisher Dorbz on the secondary market), it looks like I'll be trying my luck again at NYCC 2016, where three more all-new Marvel Dorbz will appear!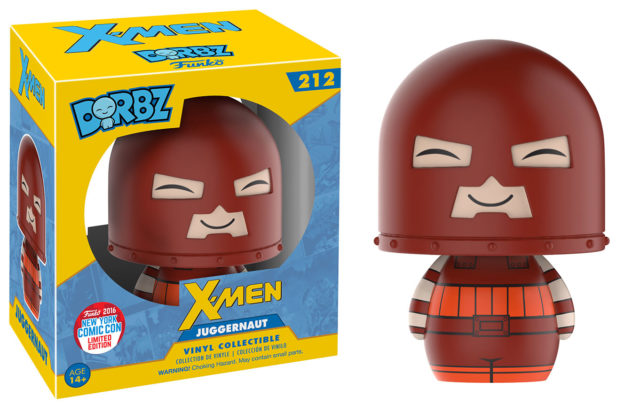 Perhaps the most thrilling aspect of these exclusives for me isn't the figures themselves (okay, it is–but a close second) is the packaging for them! For the first time ever, Funko is giving us classic yellow and blue X-Men logo packaging, and it looks positively uncanny (okay, you can kick me for that one).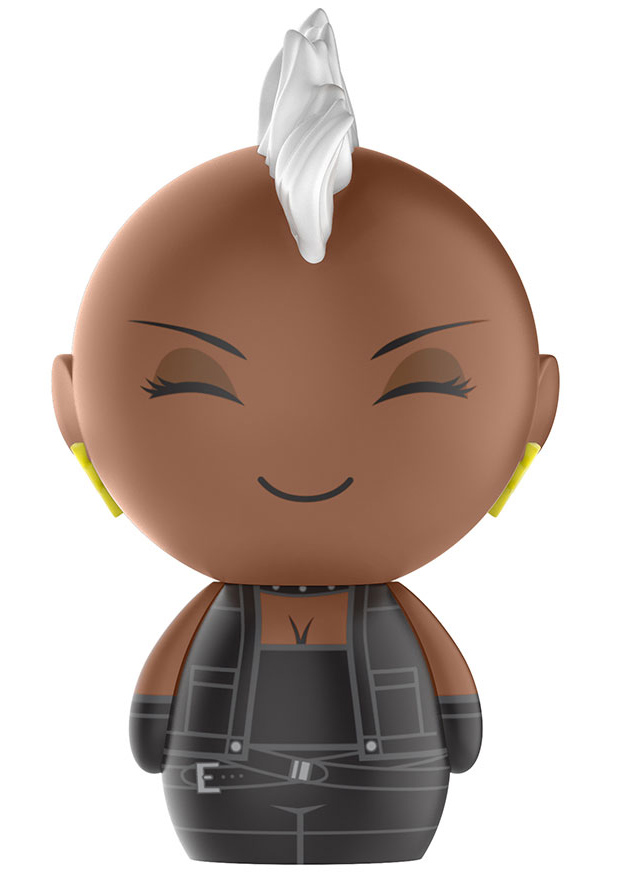 Two characters never before released as Dorbz or POP Vinyls will be at the convention: a Mohawk Storm Dorbz and a Juggernaut Dorbz. Both of these look amazingly cute and are definitely going to be must-haves for X-Men fans. I'm especially excited for the Mohawk Storm vinyl, as the Marvel Puzzle Quest app made me fall in love with that version of Storm (no, really).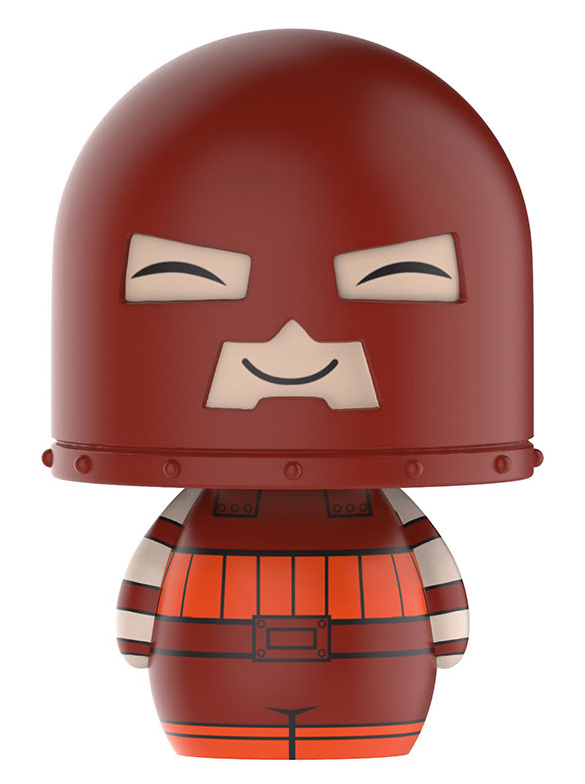 Interestingly enough, Funko has never officially announced Storm Mohawk and Juggernaut POP Vinyls figures, but with these con exclusives appearing in the Dorbz line, can POPs be far behind…?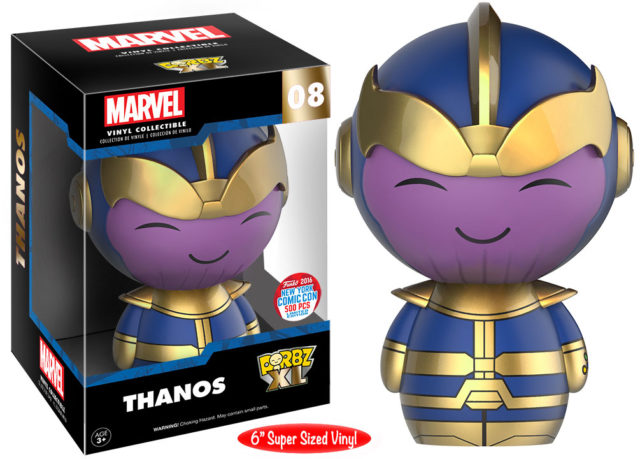 But wait–there's one more Dorbz NYCC 2016 exclusive, and it's
literally
a biggie! There was only one major character that wasn't included in last year's Guardians of the Galaxy assortment, but now he's making himself known in a
big
way: the Dorbz XL Thanos!
While the Dorbz XL line hasn't exactly set the retail world on fire (you can still buy piles of XL Groot and Rocket Raccoon figures at hundreds of Barnes and Nobles), this Thanos Dorbz XL figure is the first-ever Dorbz of the character–and is also limited to just 500 pieces! With an edition size like that, this Thanos is gonna be hot at the con!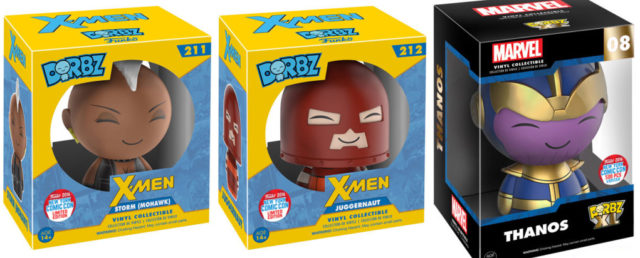 The Marvel Funko NYCC Exclusives will be available exclusively at the Funko booth at New York Comic-Con 2016 from October 6th to 9th 2016. The Funko booth is basically a madhouse, and you also have to enter (and win) a raffle on their website just to get in line at the booth, so make sure to register if you're hoping to nab these very awesome exclusive Dorbz figures.
What do you think of this year's New York Comic Con Dorbz exclusives, Marvel collectors? Are willing to pay the big bucks for these characters on the aftermarket or endure the nightmarish conditions of a convention Funko line to acquire these figures for your collection, or are you willing to do without a couple of X-Men characters and a big ol' Thanos?