Sharp-eyed readers may have noticed that last month, even though the Specialty Series Exclusive Funko Iceman POP Vinyls figure was announced, it never actually ended up being listed for sale by most online retailers. But patience has paid off for X-Men fans–the Funko POP Iceman figure is now up for order! And he's brought along another exclusive friend, too: Dorbz Iron Fist!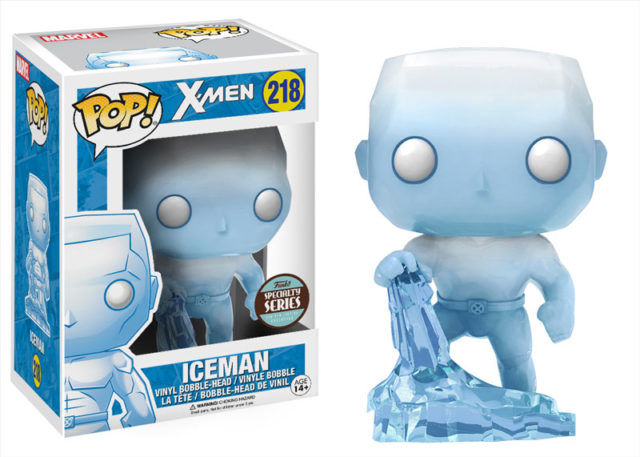 For whatever reason, something went astray last month when Funko announced the May 2017 Specialty Series addition to their red-hot POP! Vinyls lineup, as even though Iceman was the figure initially revealed, it was some Masters of the Universe dude who actually ended up going up for order from most retailers.
Hey, don't get me wrong. I love Trap-Jaw as much as the next guy, but it was a wee bit disappointing to be promised a founding X-Men member and get a crazy killer cyborg from He-Man instead. Luckily, Iceman was just pushed back by one month–and now he's able to ship alongside a fellow Marvel mainstay: Iron Fist!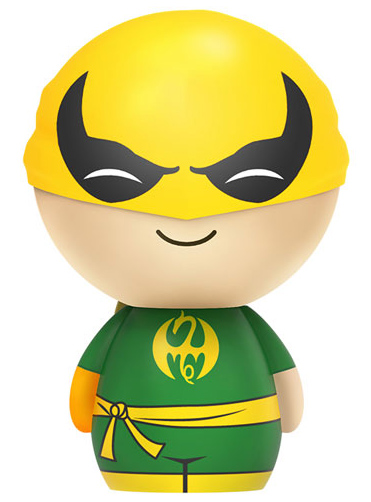 With the Netflix Iron Fist series scheduled to arrive later on this year, Danny Rand is finally preparing to break through and become a mainstream name worldwide with more than just hardcore comic book fans (at least, that's the plan!).
But for the moment, Iron Fist is still a bit "niche" when it comes to casual superhero fans, and that's why when Funko releases their Iron Fist Vinyl figures this year, all of them will be exclusive!
The Funko POP Iron Fist figures officially went up for order toward the end of 2016, and both the white and green versions of the Iron Fist POP are Diamond Previews (PX) Exclusives that need to be ordered online or from a comic book store.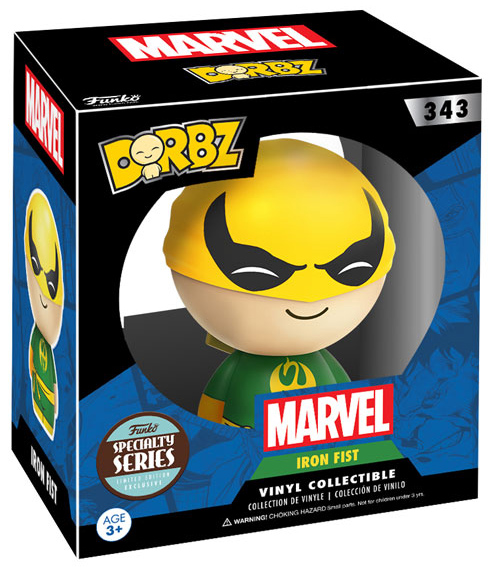 It's sort of a shame that it looks like we'll only be getting the Iron Fist Dorbz in his green costume, because I'm a big fan of his white, red, and even brown costumes as well. Alas!
Just like the Iron Fist POP Vinyls, the Dorbz Iron Fist will also be an exclusive–although a slightly more difficult one to find. Both the Iron Fist Dorbz and the POP Vinyls Iceman are part of the "Funko Specialty Series", meaning that they'll only be available exclusively through smaller chains and not any of the big name stores like Walmart, Amazon, Entertainment Earth, Target, GameStop or Toys R Us.
If you're looking to add one or both of these figures to your collection, you'll either need to find an online specialty store to order them from or put in a request at a local comic book shop.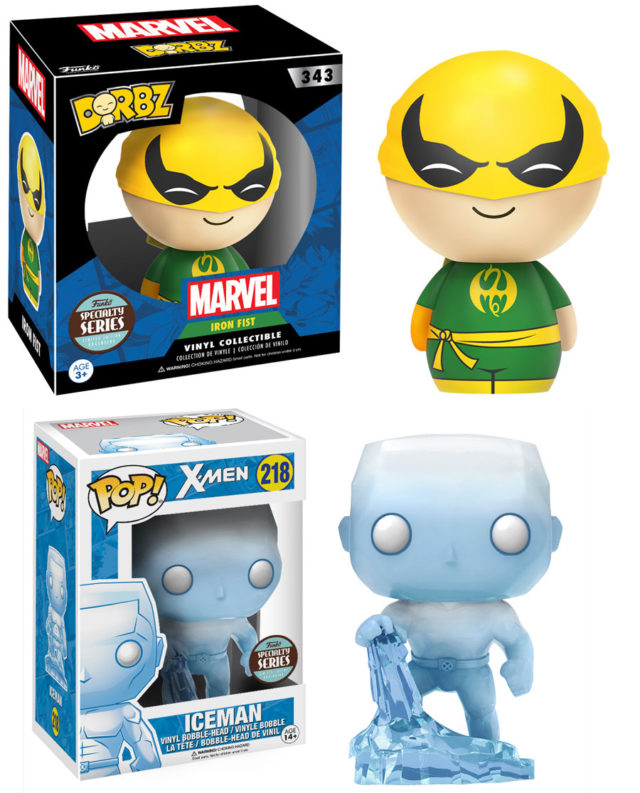 BigBadToyStore just posted both Iron Fist and Iceman for order this afternoon, but the quantities they're able to order are limited and they always sell out rather quickly, so you'll want to place an order there ASAP if BBTS is your online retailer of choice.
I'm a big fan of both these "I"-heroes, so I placed an instant pre-order for both characters. What about you, Marvel collectors? Are either of the latest Funko Marvel Specialty Series figures on your must-buy list?