After weeks of teases and images leaking out unofficially, the big day that X-Men collectors have been waiting for has finally rolled around today: all of the new Funko X-Men POP Vinyls, Dorbz and Mystery Minis figures are now up for order! But while there were spoilers aplenty floating around for this X-Men series, Funko had a few tricks left up their sleeves that we didn't learn about until today, including Walmart Exclusives and even a Chase Dorbz Emma Frost Diamond Form figure!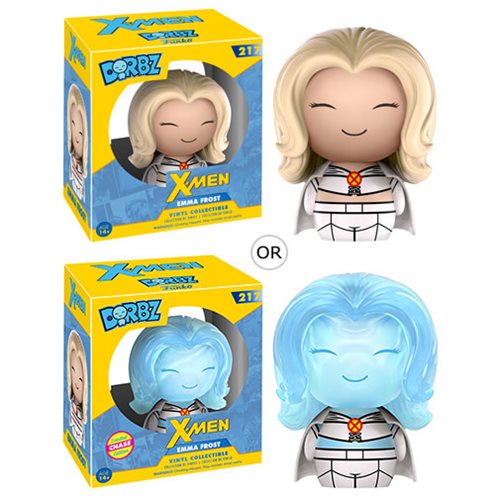 The announcement of the impending arrival of entire series filled with
new X-Men POP Vinyls
, Dorbz
and even a whole X-Men Mystery Minis Series
was like a chorus of angels to mutant fans. And even though we already saw a ton of great stuff through streaming video teasers and retailer leaks, Funko
still
had more goodness in store for us!
We knew that Emma Frost was getting the Dorbz treatment this winter, but what we didn't know for sure until today was that there was going to be an Emma Frost CHASE Dorbz figure of Emma in her diamond form! The Diamond Emma Frost Dorbz will be a 1:6 ratio chase, which isn't terrible odds, but will still be extraordinarily hard to find at retail (I've never found a Funko Chase in a retail store).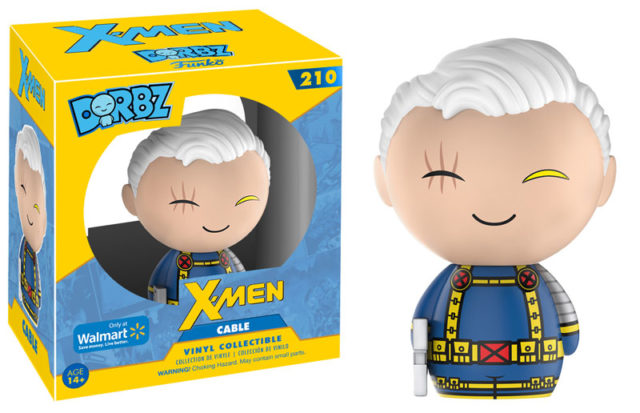 The one character that we absolutely did not know was going to be present in this year's line of X-Men Dorbz figures is fan-favorite older-than-his-daddy X-Man, Cable! The Cable Dorbz wasn't shown on the sides of the packaging for any of the previously-revealed Dorbz X-Men figures because he turns out to be a store exclusive… to Walmart!
I don't believe I've ever seen a Funko Dorbz in a Walmart store at all, but I guess they're getting in on the act, because this Dorbz Cable figure isn't their only exclusive from this wave…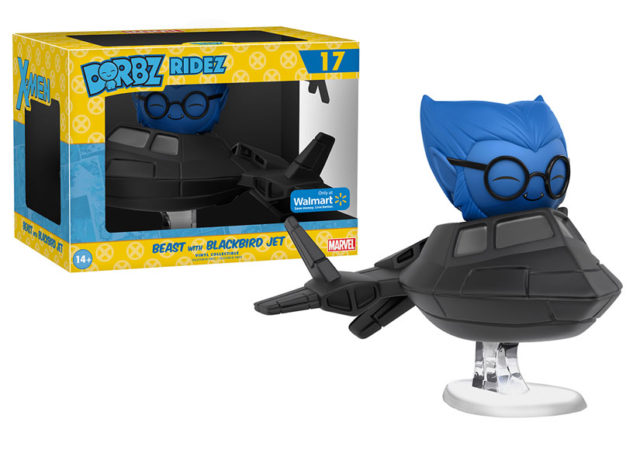 Last but
definitely
not least, we've got the first-ever Funko Marvel Dorbz Ridez vehicle: the X-Men Blackbird Jet Dorbz vehicle with exclusive glasses-wearing Beast Dorbz! Beast is wearing glasses this time and I believe they've slightly repainted him as well. Not the most exciting variant, but it's nice for those who missed Beast in the first-ever Marvel series.
Like Cable, the Dorbz Blackbird and Beast set is going to be a Walmart Exclusive. As Walmart has never sold a Dorbz Ridez toy before, there's no precedent for what they'll likely charge for this exclusive, but I'd like to think they'll price it at $19.99 instead of the more likely $24.99.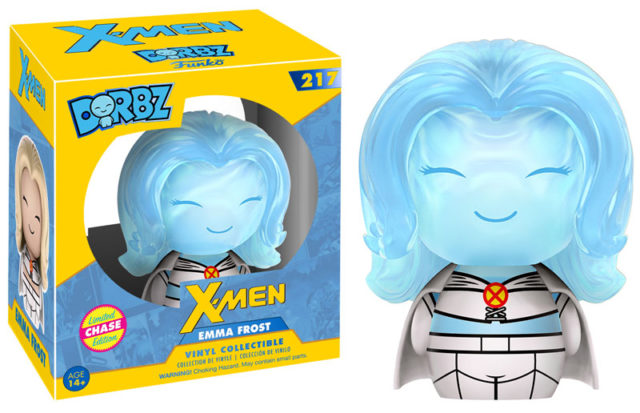 The X-Men Funko Dorbz, POP Vinyls and Mystery Minis figures are all now up for order, with an estimated arrival date in November/December 2016. Online retailers are listing January 2017 as the arrival date to be safe, but I would be astonished if Funko doesn't successfully get these X-Men toys out the door and under collectors' trees in time for the holidays. If you want these figures as Christmas presents, your best bet is to pre-order early to get in on the first shipments that arrive.
What do you think of the final reveals for this year's Funko Marvel X-Men Series of POPs, Dorbz and Mystery Minis, Marvel collectors? Are you excited to see Walmart getting in on the Dorbz act with their own exclusives, and will you be among those hunting for the exclusive Cable & Beast/Blackbird and Chase Emma Frost Dorbz?