UPDATE 11/1/2016: Amazon has now listed all of the winter 2016/2017 Funko X-Men POP Vinyls and Dorbz figures for order, with a shipping/release date of December 12th 2016. So if you've been wanting these figures guaranteed to arrive in time for you to give them out at Christmas gifts (or to give to yourself), it looks like Amazon is the way to go!
ORIGINAL: It certainly seems like we are on the verge of a major boom in X-Men toys, figures and collectibles being released in the market after years of pining by collectors, and if there's one company who looks to be getting ready to give the X-Men their due more than any other, it's Funko! Funko teased over a dozen new X-Men POP Vinyls and Dorbz earlier this fall, and this week, hi-res images of Psylocke, Archangel, Quicksilver and more have finally appeared!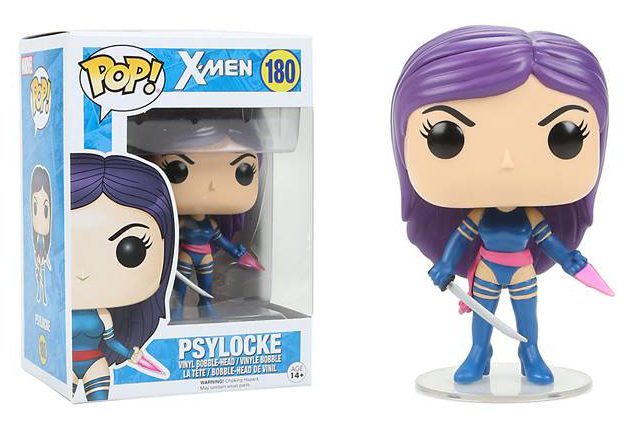 As far as new-to-Funko characters go, Psylocke may be the biggest headliner of these series! The British telepath in an Asian ninja body Betsy Braddock is among the most popular Marvel female characters, and it's great to see her getting the limelight in super-deformed toy form.
POP Psylocke is dressed to kill (literally), as she comes packing both a katana sword and her trademark psyblade. I think the psyblade would have looked a lot cooler in translucent plastic instead of just being covered in plain pink paint, but she looks delightfully deadly nonetheless. Note the translucent stand under her, though–it doesn't look like Psylocke will be able to stand unassisted.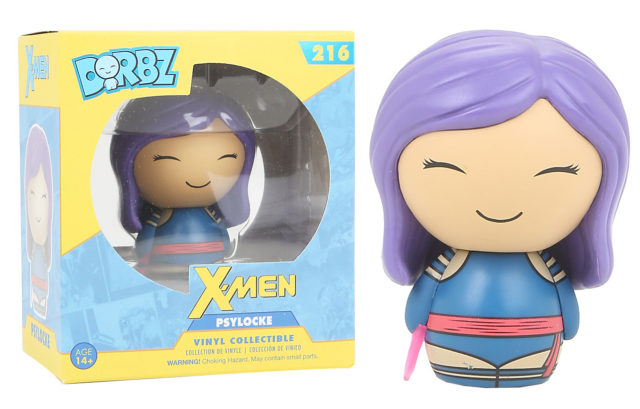 I'm not sure that the chubby Dorbz style really suits Psylocke, but I'm glad that we're getting her in that line too nonetheless.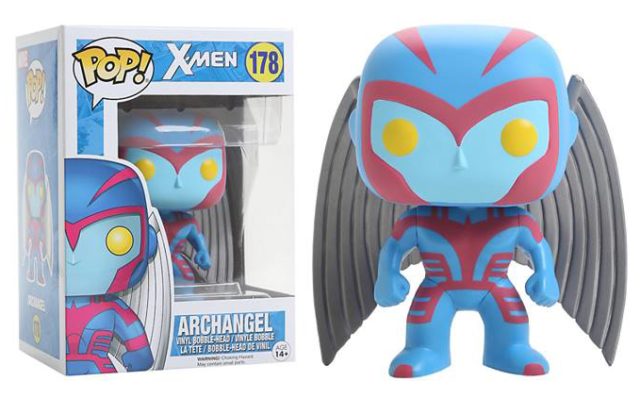 Of course, Psylocke would probably be lonely without her on-again/off-again boyfriend, so an Archangel POP Vinyls figure will be shipping alongside her. Archangel is another character with a cult following who should blow out of stores quickly.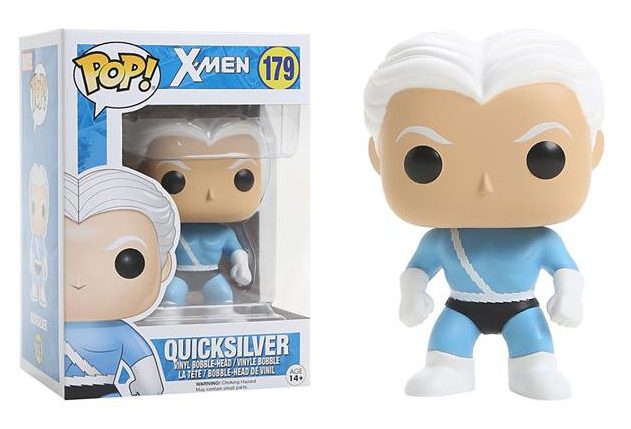 One of the most-requested Funko Marvel POPs ever is also part of this series: Quicksilver! Collectors have been crying out for a movie Quicksilver from Avengers: Age of Ultron, but unfortunately it looks like that's simply never going to happen. Better a comics Quicksilver POP Vinyl than nothing though, right…?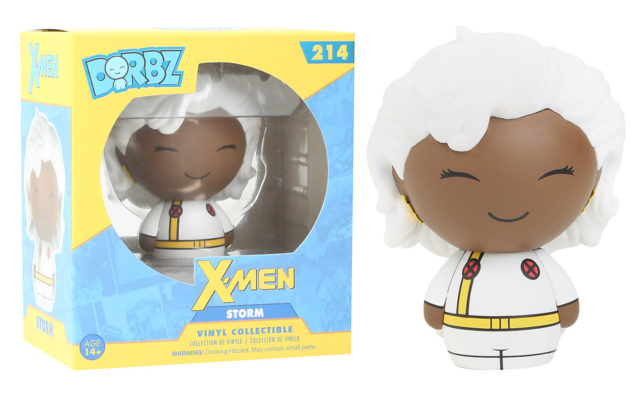 After Mohawk Storm appeared as a NYCC exclusive earlier this month, a classic Storm Dorbz figure is on its way to mass retail this winter! I think the Mohawk Storm was more visually interesting, but there's likely to be a larger market for Jim Lee Storm in white costume.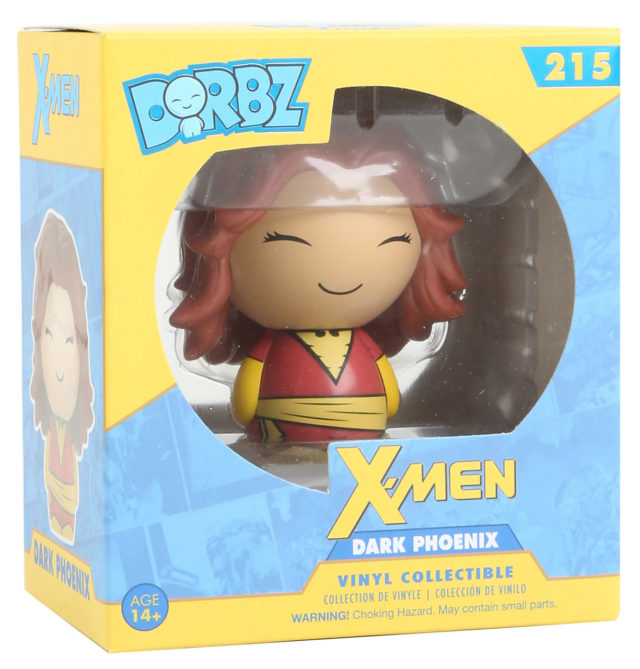 For those who missed out on the now-retired Dark Phoenix and Jim Lee Cyclops POP Vinyls, both characters have risen from the ashes as new Dorbz X-Men!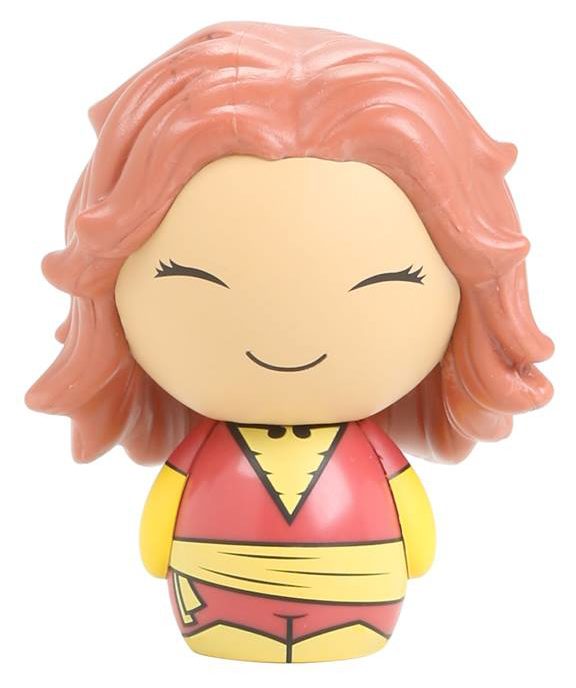 Does anyone think there's a chance that Funko won't repaint this Dark Phoenix Dorbz figure into both green and white Phoenix costumes for future exclusive/chase releases…?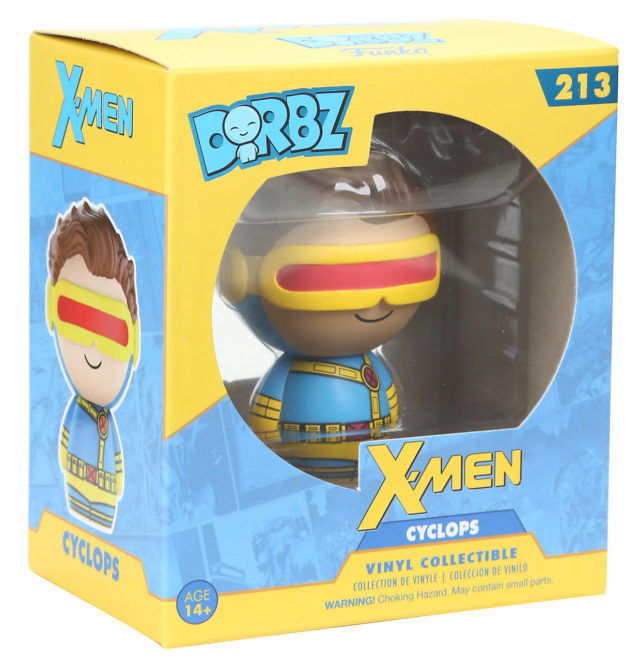 The Cyclops Jim Lee costume is among my favorite costumes ever, so I'm always glad to see it make a return. I also think this Dorbz Cyclops actually looks a lot cuter than the POP counterpart, honestly.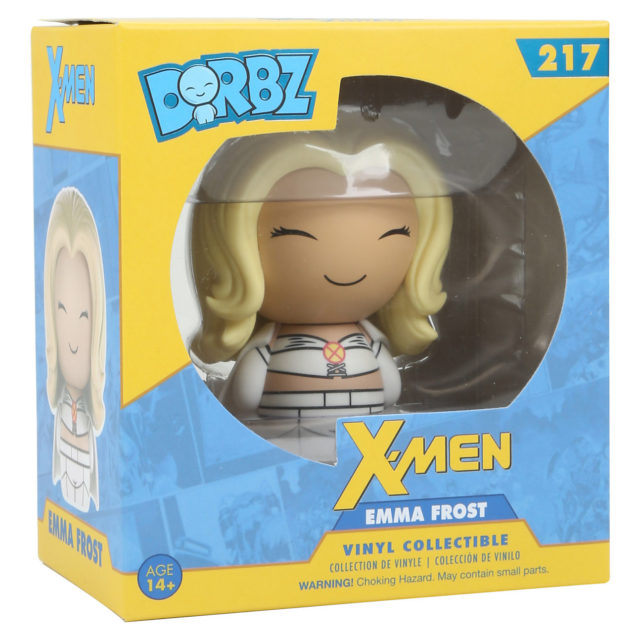 Of course, the love triangle is complete with this Emma Frost Dorbz figure!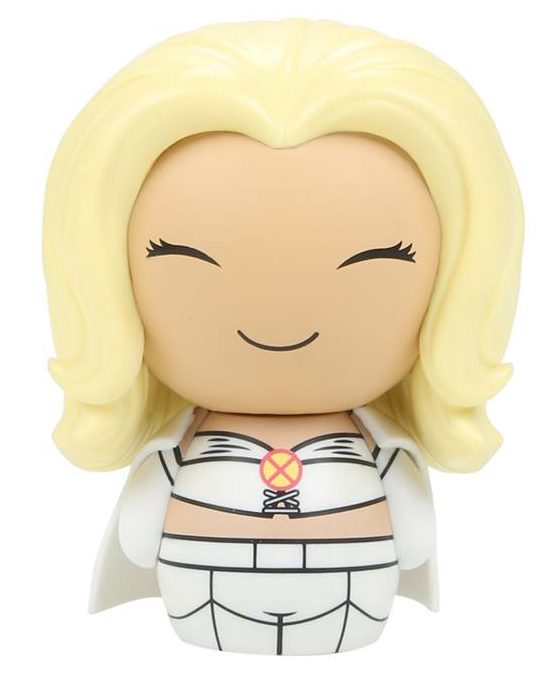 Emma is another character with a Dorbz announced but no POP Vinyl counterpart–could an Emma Frost POP Vinyl be the exclusive in the Marvel Collector Corps X-Men box…?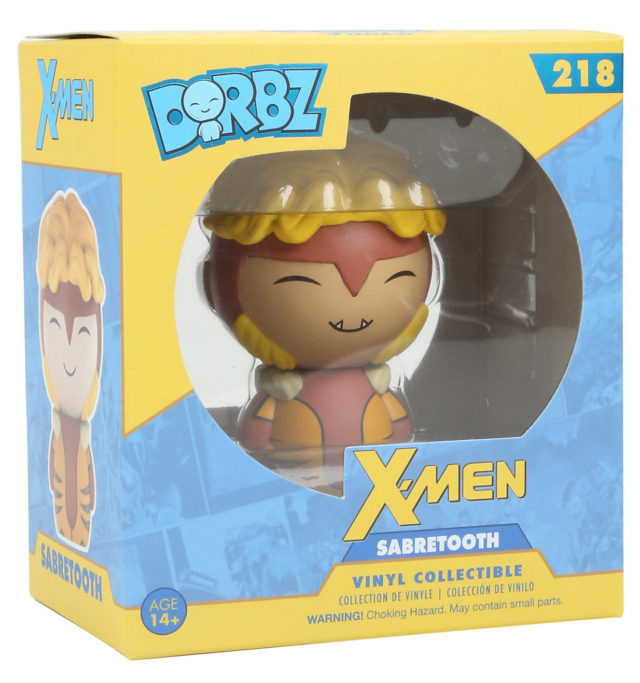 Logan will have his fiercest adversary to brawl with (or maybe hug, considering the style of these Dorbz vinyls) when Sabertooth bursts on the scene in his classic 90's costume as well. I never thought I'd see the day when I'd call Saberooth "cute", but, well, here it is.
The Sabertooth POP Vinyl figure has yet to be officially revealed in hi-res photos, but I think we can safely assume that that figure will look a little, uh, "angrier" than the Dorbz.
There are also X-Men POP Vinyls of Cable, Mohawk Storm and Logan that have yet to have hi-res images found (and any of which could end up being store exclusives). Stay tuned for those soon.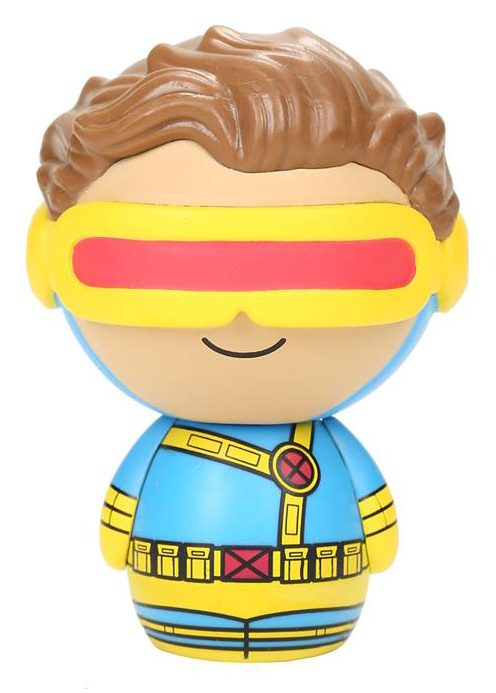 The Funko X-Men Dorbz and POP Vinyls figures are expected to go up for order later this month, and should be released around the end of 2016/start of 2017. Fans have been demanding more X-Men toys, and if sales of the Marvel Legends X-Men series from earlier this year are any indication, this just may end up being one of the hottest Funko sub-series ever. Don't sleep on these–these figures are going to sell like wildfire when they hit stores.
What do you think of the first mass-market figures for the new Funko X-Men Dorbz Series and POP Vinyls, Marvel collectors? Are these the sickeningly cute X-Men figures that you've been waiting for, or do you think that Funko missed the mark with their designs or selections for this assortment?