The King of Exclusives strikes again! When big-name character Emma Frost was revealed as a limited Specialty Series exclusive last year, I was really surprised that she wasn't a regular release with a diamond form Chase variant. But I should have known better, because far be it from Funko to miss out on any viable variant figure! Limited to just 10,000 pieces produced in honor of Halloween ComicFest 2017, the PX Exclusive Funko Diamond Form Emma Frost POP Vinyl figure is now up for order!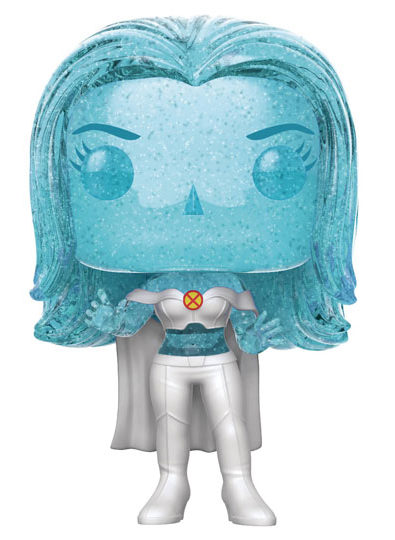 Thus far, Funko has made some surprising choices in the Marvel Specialty Series, releasing notable characters like Iceman and Emma Frost as exclusive POPs. Emma in particular sold out like lightning last year, but collectors who missed the White Queen are gonna get another chance!
Exclusive to retailers who order from Previews Distribution, it's a PX Exclusive Emma Frost Diamond Form POP Vinyl! Similar in appearance to the Funko Blue Crystal Heisenberg POP from a couple years back (from "Breaking Bad", whatever that is), this Diamond Emma Frost is looking slick.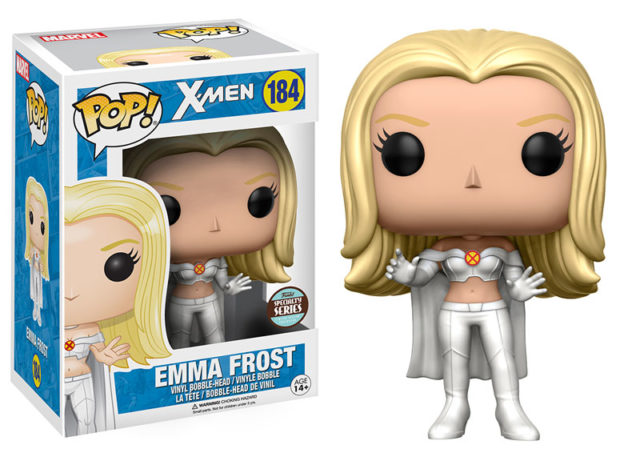 Let's talk about the edition size on this: 10,000. On paper, that is an enormous, staggering edition size. And for most collectibles lines it would be. But for Funko POP Vinyls? It's actually likely to be not (quite) enough to go around for everyone who wants one–especially considering that the less limited regular variant White Queen sold out instantly even with more units available.
There have been doom speakers talking about the bubble bursting for years now, but Funko POP Vinyls is still the hottest figure line in the world, and if sales are any indicator, doesn't look to be slowing down any time soon!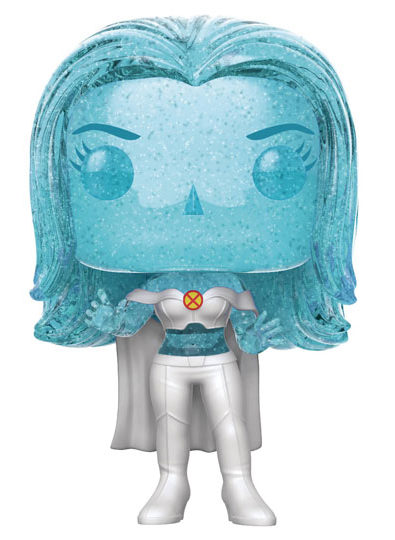 The Funko POP Diamond Emma Frost Vinyl figure is now up for order, and is scheduled to be released in October 2017. BBTS pre-sold out of Emma in about an hour, but other retailers who use Diamond Previews Distribution should have her up for sale soon (hopefully). WoozyMoo currently has pre-orders open, but I have a suspicion that she's not going to last long there. I'll post updates to our social media pages as soon as pre-orders open up from other online retailers (if they open up from other retailers).
What do you think of the Emma Frost POP Vinyl showing off her secondary mutation, Marvel collectors? And perhaps more importantly, any thoughts on the fact that a figure limited to ten thousand is selling out like wildfire?