In my grumpy old age, I don't have quite the same fervor for pulling blind boxes as I did when I was a kid (in college). And so, I wasn't especially enthusiastic when it was announced that there were going to be six exclusive Funko X-Men Mystery Minis figures mixed across the case assortments that Gamestop and Hot Topic stores received of the series. Not wanting to buy three entire cases just to complete my sets, I decided to test case layouts submitted by readers for the series. And to my delight, six blind boxes later, my set is complete–and the following X-Men Mystery Mini case layouts are confirmed…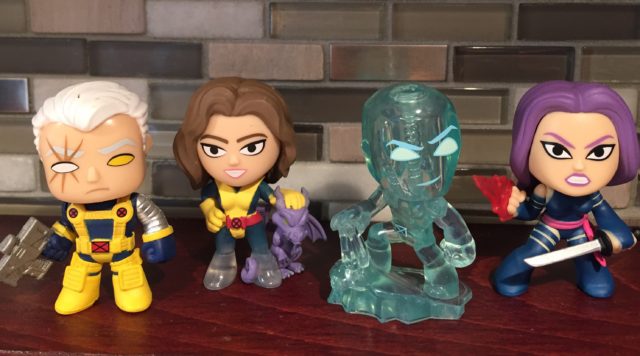 An an incentive for big-name, high-volume retailers like GameStop and Hot Topic to carry the X-Men Funko Mystery Minis series, both chains were granted special case permutations that include three additional figures in each that aren't available at mass retail or any other store.
In the olden days (like two years ago) the Mystery Minis exclusives would just be bland variants, but things have changed. So on top of the obligatory Brown Costume Wolverine and Diamond Emma Frost variants, there are also all-new figures of Iceman, Psylocke, Cable and Kitty Pryde & Lockheed!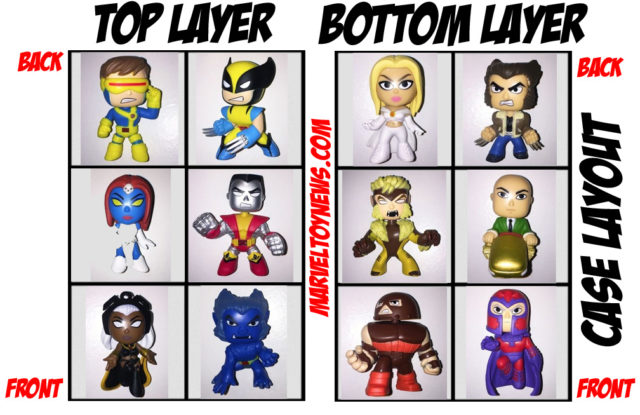 In order to make space for the store exclusives, certain characters are only available in the mass retail cases, making them not-quite-exclusives themselves. So if you're looking for Magneto or Juggernaut at Gamestop and/or Hot Topic, you're going to be out of luck!
The above case map is for the sealed regular-release case that I received from EE–but there may be multiple case permutations for mass retail (unlike the store exclusive cases). For that reason and because mass retailers tend to mix up cases more frequently and it's often tough to find an unshuffled case, so I chose to just order a full case of the regular Mystery Minis X-Men assortment online personally.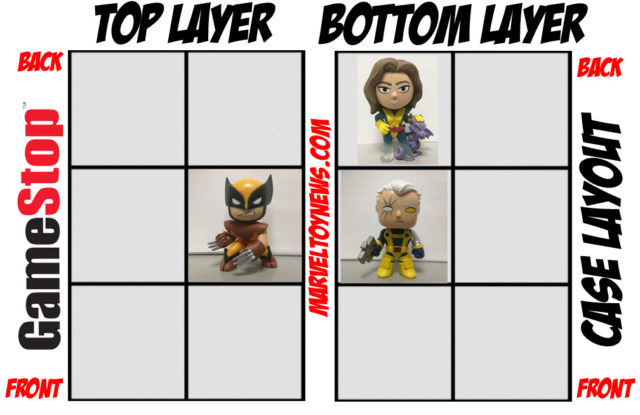 The three characters that are exclusive to GameStop stores are Brown Costume Wolverine, Kitty Pryde and Cable. No one sent me in a full case layout for the GameStop X-Men Minis, but they did share the locations in the case for the three exclusives.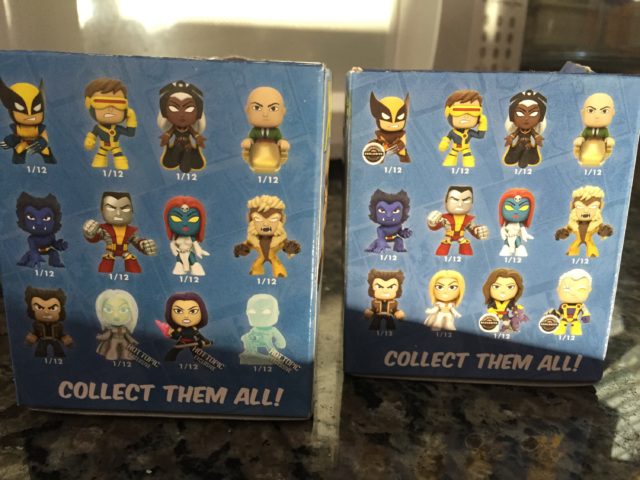 I went to both Gamestops in my mall to find a full case, as any case that's missing blind boxes or has been tampered with (obviously) will mess up the data. And so, I tried the locations given and only the locations given, and… voila! Instant exclusive trio.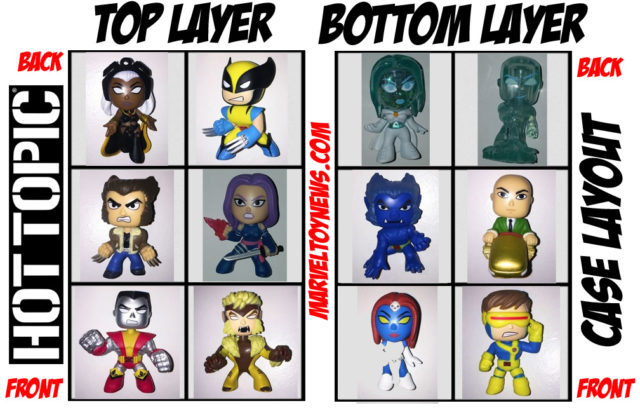 Feeling encouraged, I headed over to my local Hot Topic store and decided to treat myself to another three "blind boxes", confident in my chances of success from the one untouched, full case that they had freshly sitting on the shelf.
Five minutes and sixteen dollars later (I had some Hot Topic credit saved up), I had completed my X-Men Minis collection with the Funko Hot Topic exclusive Iceman, Diamond Emma Frost and Psylocke Mystery Minis.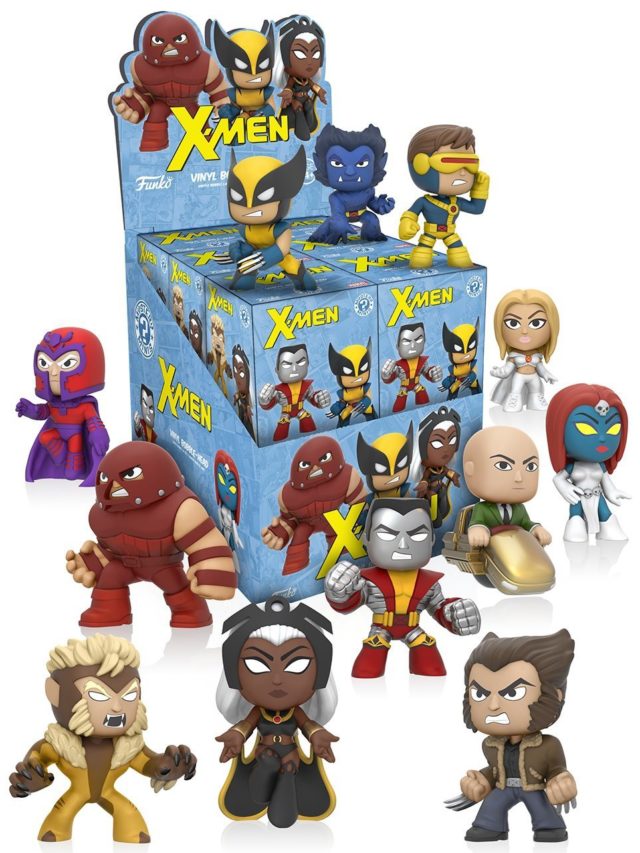 The regular set of Funko X-Men Mystery Minis figures is available online now in singles and complete cases with one of each figure, whereas you'll have to hit up eBay or GameStop/Hot Topic if you're looking for Cable, Iceman, Psylocke and friends.
Anyone out there besides me already complete their X-Men Minis collection? And for those who have tried the case layouts, are you having success with them as well?