Earlier this month we got our first gander at the first wave of 2017 Marvel Legends Guardians of the Galaxy 6″ figures (including the Angela figure two years in the making!). But the Guardians of the Galaxy Vol. 2 movie is a pretty big deal, and that means Hasbro has a lot more in store for the franchise than six inch collector figures! And among the offerings are an extension of a niche line with more collectors than you might expect: the Guardians of the Galaxy Marvel Titan Hero 2017 12″ figures!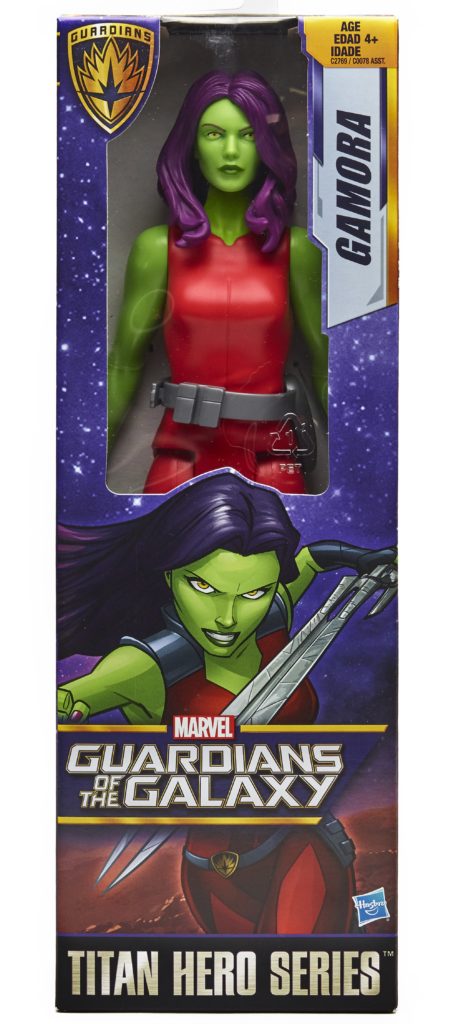 Like everyone else in the universe, Hasbro wasn't entirely confident about the success of the first Guardians of the Galaxy movie, and as such they probably didn't sell nearly as many GOTG toys as they could have in 2014.
But Hasbro absolutely learns from their mistakes, and they're ready to strike back in early 2017 with a whole lineup of 12″ Guardians of the Galaxy Titan Hero figures in addition to their six inch line!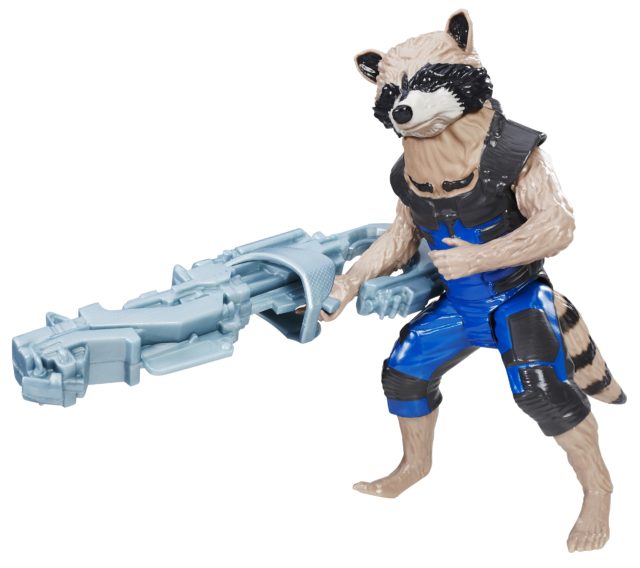 Whereas the 2014 movie line only got two total Titan Heroes figures of Star-Lord and Rocket Raccoon, we're getting triple that number this winter, including almost the entire team (and I think you all can guess who's been omitted).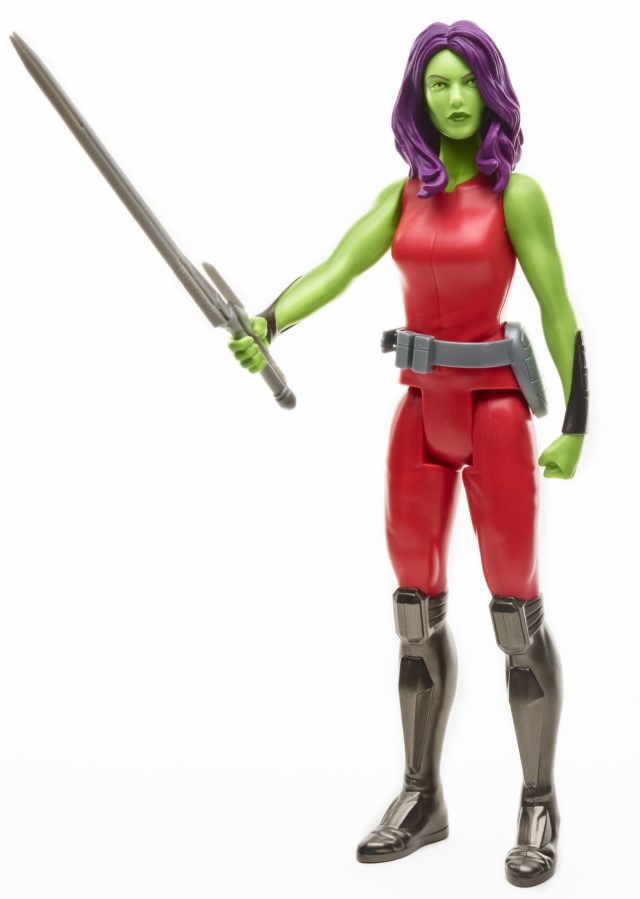 To the delight of the masses, the Titan Hero Gamora figure makes her debut in this series. I would have much preferred her movie look to the cartoon appearance Hasbro picked for Gamora, but hey–at least she's coming (and with a badass sword)!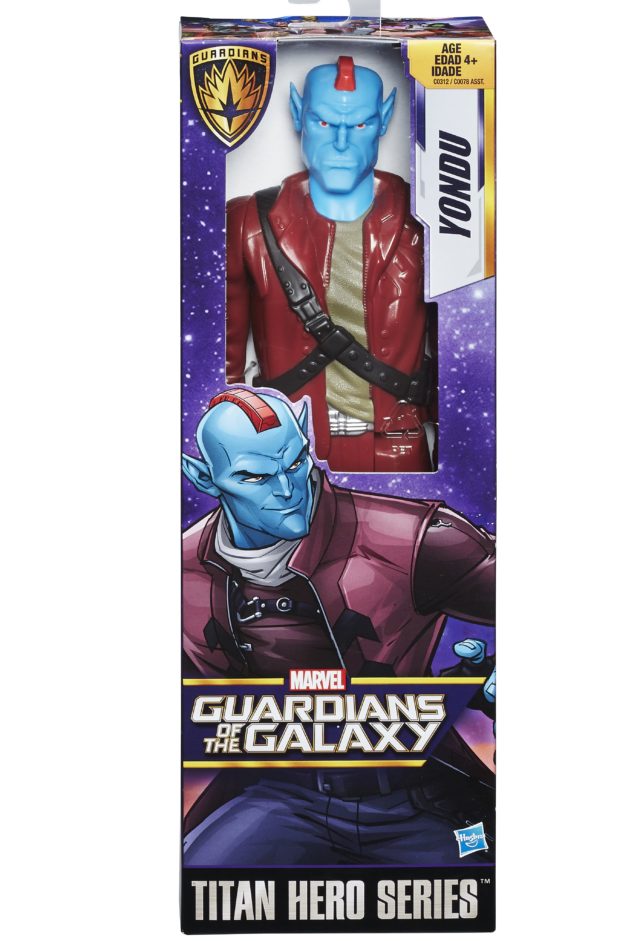 Following Gamora, the most "collector-friendly" character in this Titan Hero 2017 figures series is definitely Yondu. This is the first time a sixth scale Yondu figure has ever been released by any company! Can a Hot Toys Yondu be far behind…?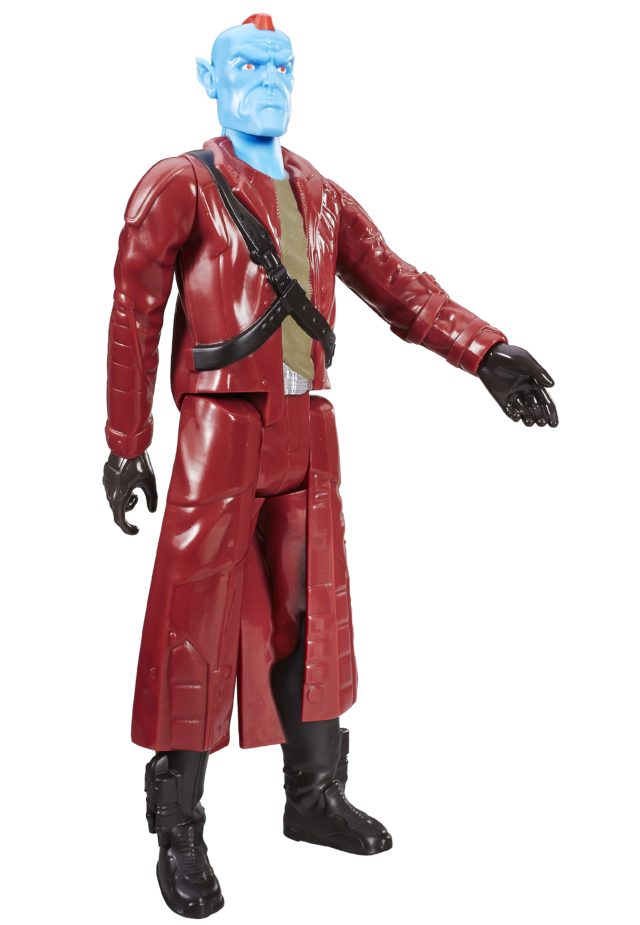 Unfortunately, Yondu apparently comes with zero weapons or accessories of any kind. Alas. We'll all have to whistle for him and imagine arrows to take down his toy foes.
Groot finally joined the Titan Heroes Series in recent months, but the first-ever deluxe growing Groot (with weird extending action feature) will be released this spring and is sure to be popular.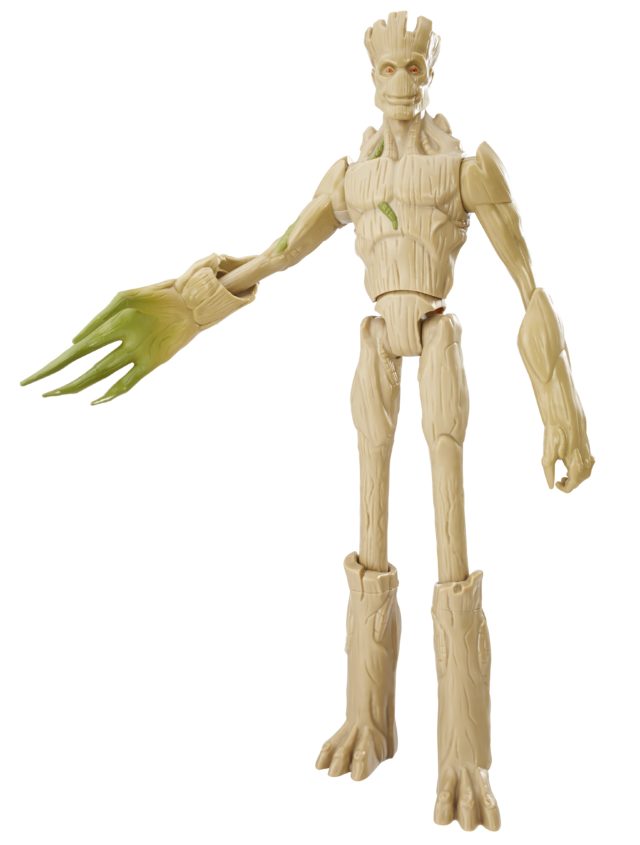 Again, this is obviously not based off of the new movie (seeing as how Groot's not a baby and all). This Groot will carry a $12.99 price-point instead of the usual $9.99, as the figure is oversized and has an action feature.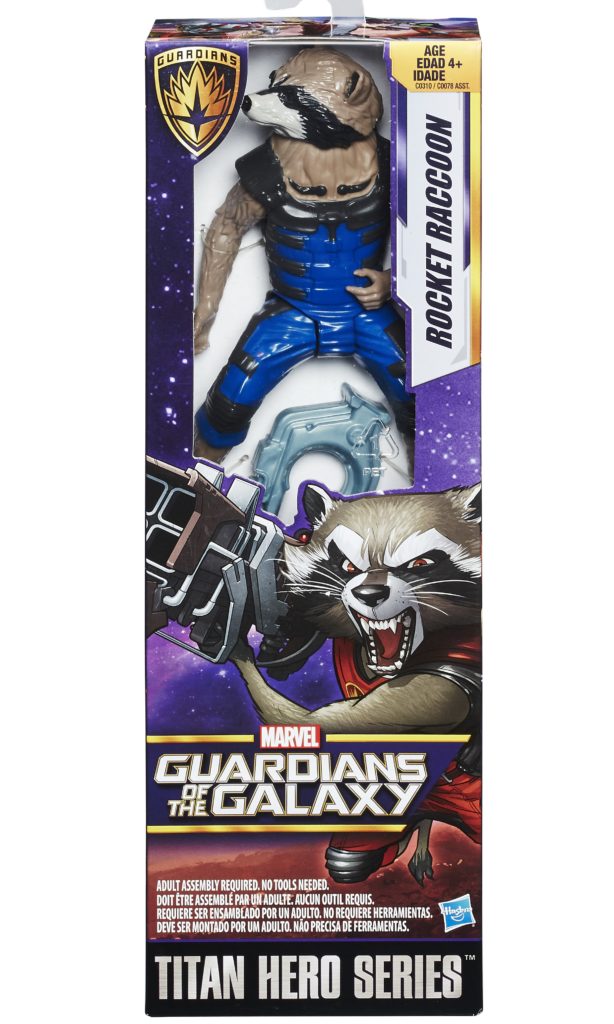 Rocket Raccoon returns for his third Titan Hero action figure, once more packing a blue costume and a BFG.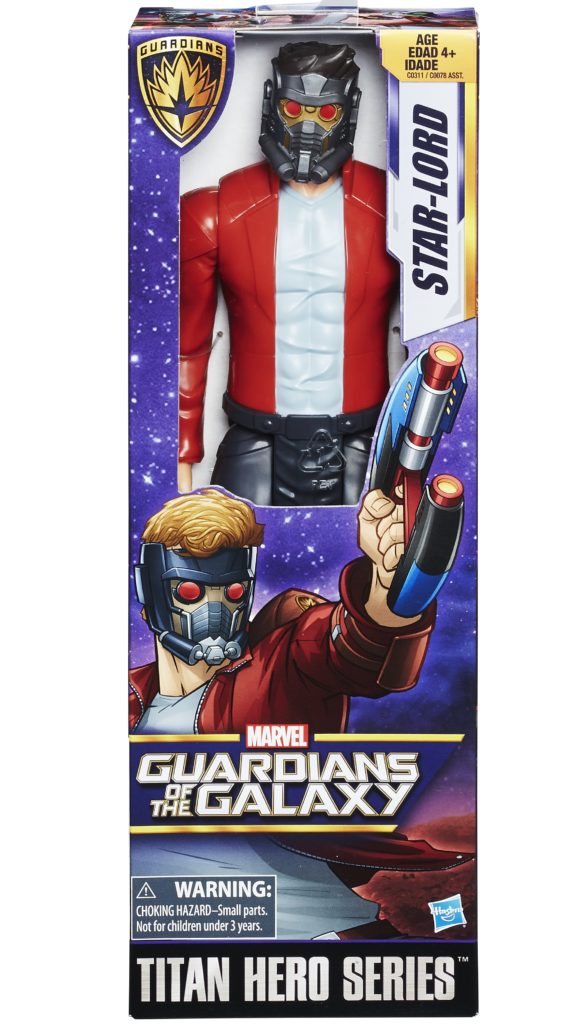 Closing out the series, we've got two flavors of everyone's favorite Chris Pratt character ever (although I'll forgive you if your favorite Chris Pratt character ever is Emmet)–Star-Lord! There's both a basic $10 MSRP Star-Lord Titan Hero figure and also a $20 Electronic Music Mix Star-Lord figure.
I actually think that the Music Mix Star-Lord figure is a really neat concept, though obviously how neat will depend on what the sound clips the figure has are.
Both Star-Lord figures look decent enough, but I'm bummed that neither is an unmasked Peter Quill, which we've yet to see in the Titan Hero line. And hey, not to start trouble or anything, but #WheresDrax?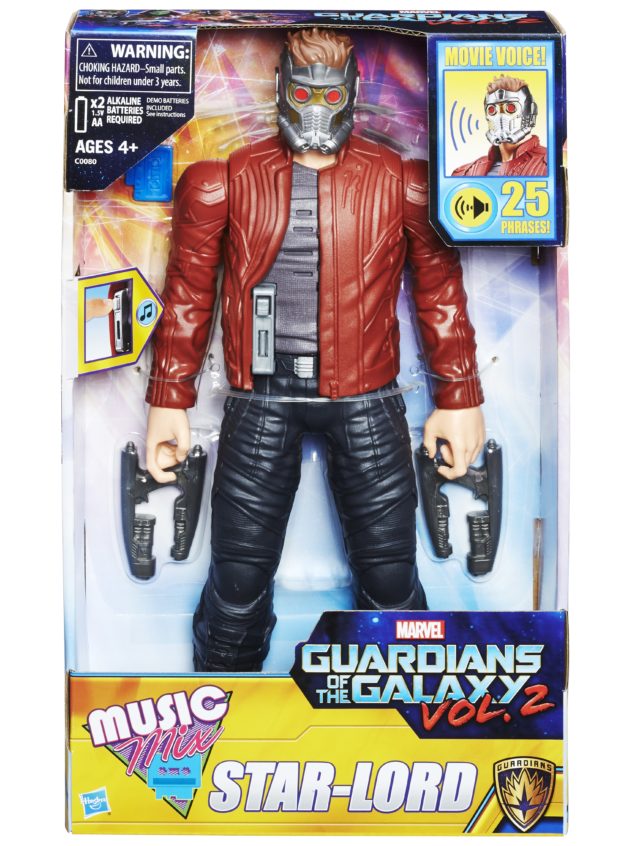 The Marvel Titan Hero Guardians of the Galaxy Vol. 2 figures will be released in early 2017, and should be available for order online and from all major store chains that carry Hasbro toys. I can't imagine any of these figures being difficult to find at retail, so I wouldn't worry too much about pre-orders in this instance.
What do you think about next year's Hasbro GOTG Titan Hero series of toys, Marvel collectors? Do you think Hasbro missed the boat by making these figures cartoon-based instead of movie-based, and will any of these characters be joining your collection in early 2017?