I hope that everyone got everything they wanted for the holidays this year–because now it's time to start looking ahead to next year once again! Today we're going to be looking at one of Hasbro's absolute best-selling lines of toys. No, not Marvel Legends–we'll talk about those plenty in the coming weeks and months–Marvel Titan Hero 12″ figures! Just like last year, the Marvel Titan Heroes 2017 figures will include a ton of new additions Titan Hero collectors will be excited about, including Carnage, Anti-Venom, Loki, The Shocker, Drax and more!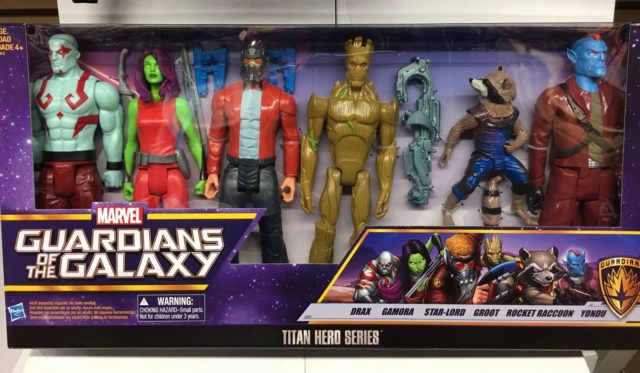 It was just a couple weeks ago that I was lamenting the injustice of the fact that the Guardians of the Galaxy Vol. 2 movie toys rollout seemed to include all of the members of the GOTG (including Yondu) as 12″ Titan Hero figures
except
for Drax the Destroyer.
Well, it seems I had spoken a few days too soon, as the first-ever Titan Hero Drax figure is arriving fashionably late as part of a six-figure Guardians of the Galaxy box set this winter!
Like the rest of the team, the Hasbro 12″ Drax figure is based off the Guardians of the Galaxy animated series and looking pretty dang accurate to his appearance on that show, if I do say so myself!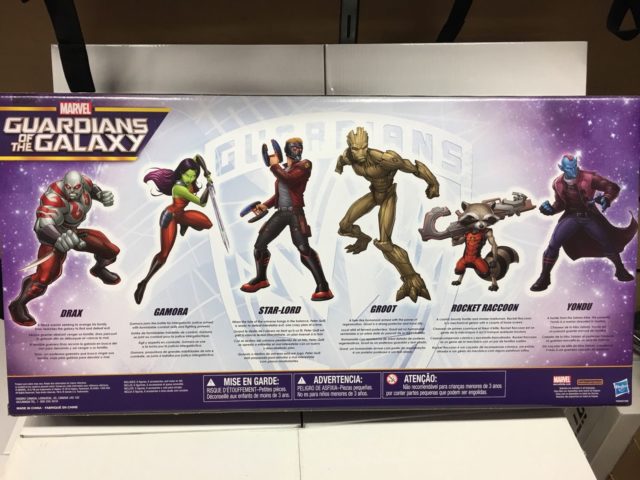 But that's only the tip of the iceberg of the new 2017 Titan Hero figures! In addition to Drax, the Spider-Man Titan Hero 12″ line will be expanding with a half-dozen new characters over the next few months!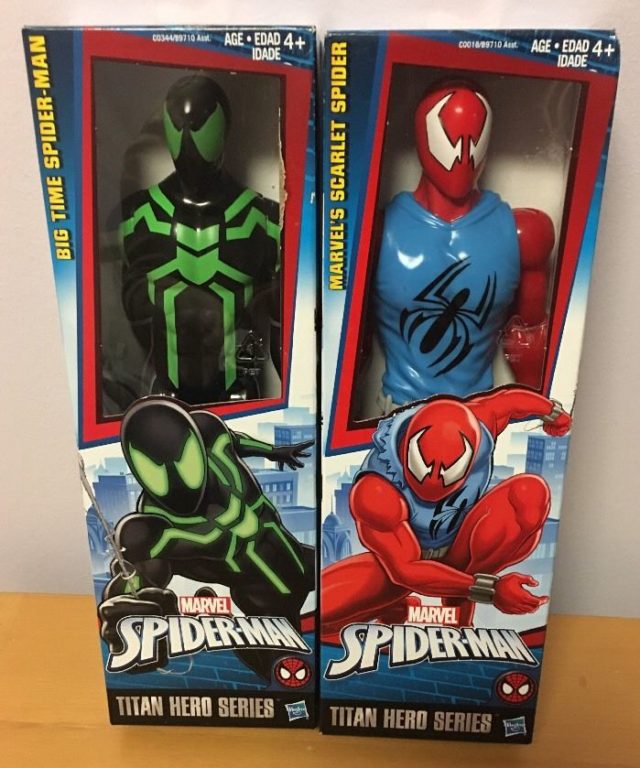 In individually-packaged single character boxes, we'll be getting the hoodie version of the Scarlet Spider (with a sculpted-on and not painted-on hoodie, thank god), as well as a Big-Time Spider-Man Titan figure that blows away the accuracy of the Marvel Legends version, believe it or not!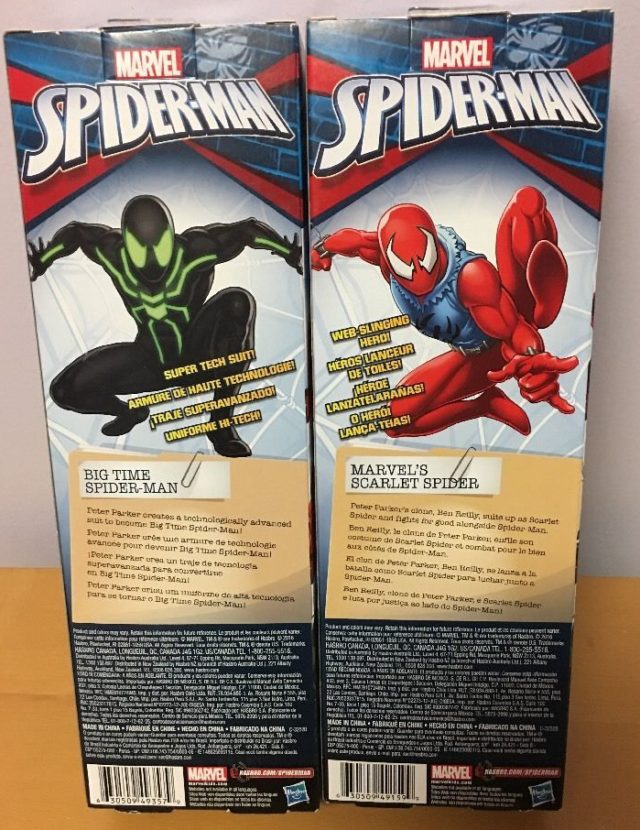 Personally, I wouldn't mind if Hasbro went back and redid their Marvel Legends Big-Time Spider-Man six inch figure someday, as the figure that was actually released was one of the most unfortunate production errors we've ever seen in the Marvel Legends toy line.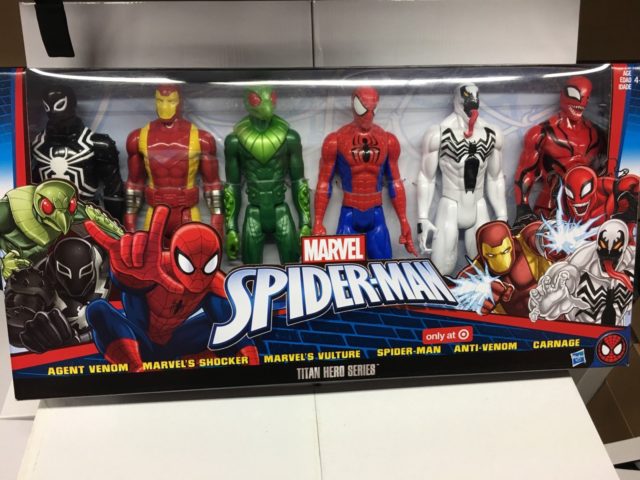 In addition, a Target Exclusive Spider-Man Titan Heroes box set 6-pack of action figures is set to debut new Titan Hero Carnage, Vulture, Anti-Venom and Shocker figures (alongside repacks of Agent Venom and plain Spidey).
A 12″ Carnage figure is long overdue, and it's no surprise to see Vulture and Shocker (with versions of both appearing in the Spider-Man Homecoming movie) or Anti-Venom (given the enormous popularity of symbiotes).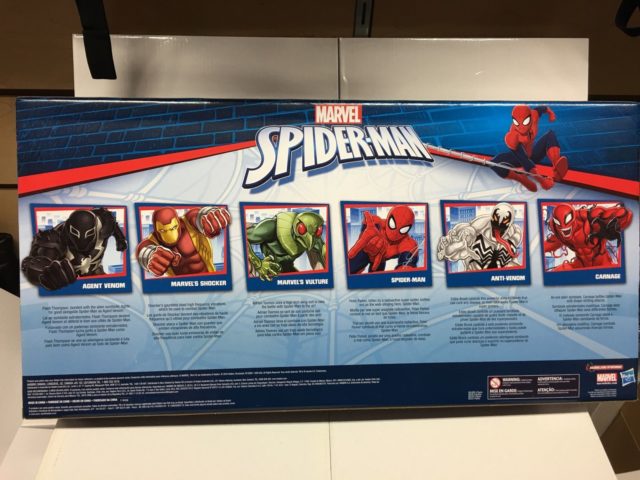 I wonder if Hasbro is planning to release a movie-based Vulture Titan Hero with HUGE wings next summer? Hmm…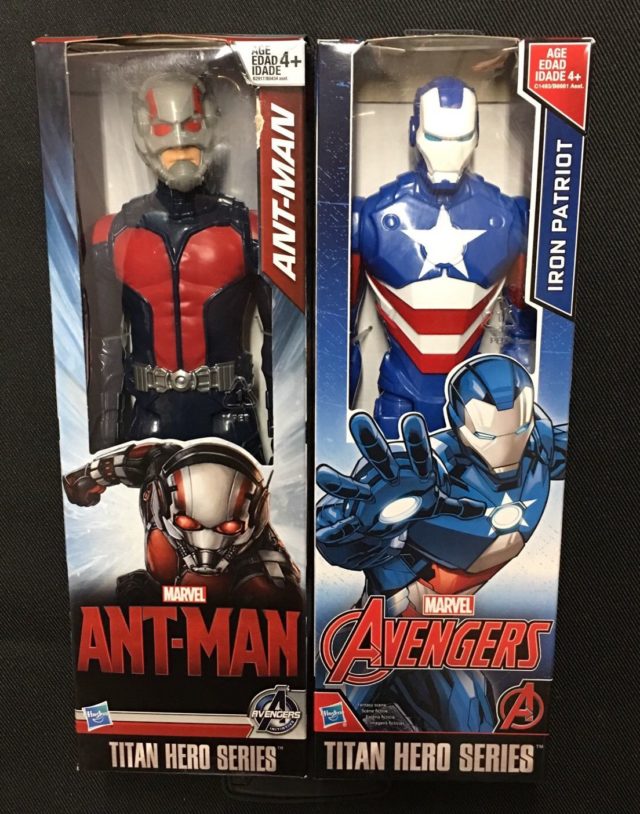 …But wait, there's more Titan Hero goodness in store! While a movie-based Iron Man 3 Iron Patriot was one of the earliest figures Hasbro released in this style, Iron Patriot will finally return in an animated style this winter as an addition to the Avengers lineup.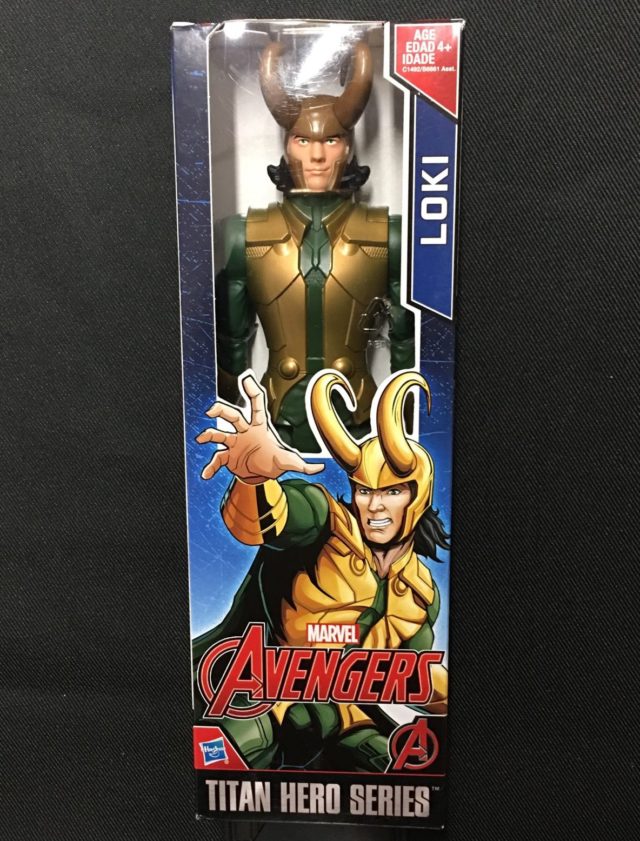 And finally, one of the most notable holes in the Titan Hero collection will at long last be filled when Hasbro releases their inaugural 12″ Loki figure!
With Loki being heavily featured in three MCU movies (including being the main villain of the first Avengers movie, for grife's sake), it's pretty absurd that he's never gotten his own Titan Hero until now. Thankfully, this omission will be rectified with glorious purpose in 2017. Thanks, Hasbro!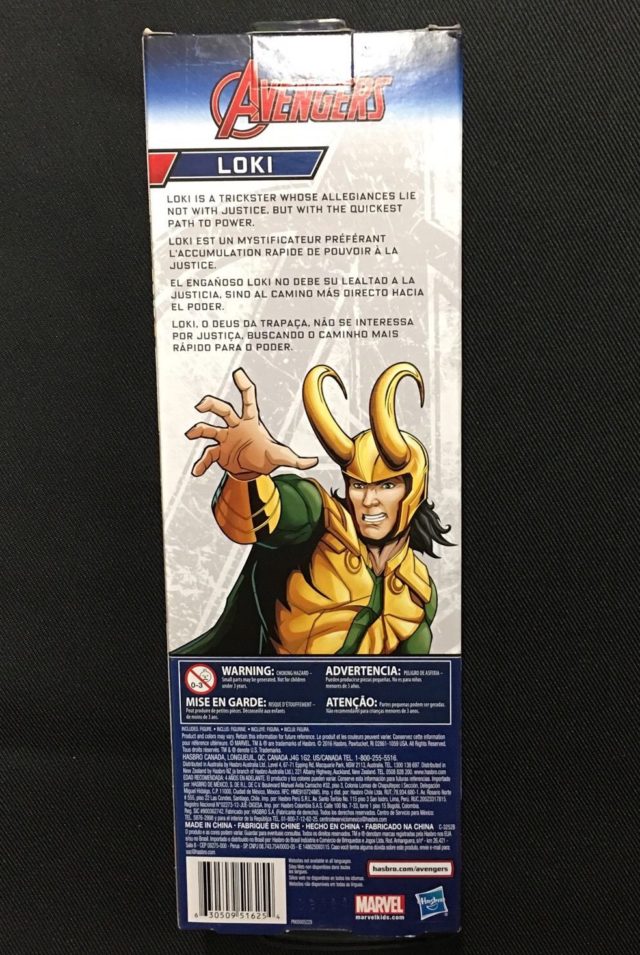 What do you think of the 2017 expansion of the Titan Heroes line–and the state of the line in general–Marvel collectors? Has anyone jumped on (or off) the Titan bandwagon in the past year, and what characters are you hoping to see added to the series over the course of the next year?