If anyone had ever wanted to bet me that I'd be writing four articles about Hasbro Marvel Titan Hero figures in a one-week span, I'd be paying up right now. I promised myself that I'm not buying any of these 12″ figures and I'm sticking to it, but it's getting a bit more difficult when Hasbro keeps bringing out obscure favorites. And the latest carrot? One of the most dopey and lovable Spider-Man costumes ever–the 12″ Spider-Armor Spider-Man Titan Hero figure!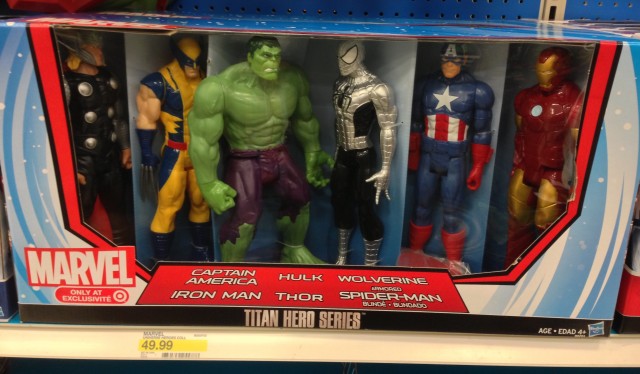 Have you just now decided that you're "all-in" for the Marvel Titan Hero Series and you need to catch up? If so, you're in luck (all three of you)! Post-aisle reset, Target now has an exclusive "Marvel Heroes Collection" Titan Hero Series box set of six 12″ figures, including five past releases and one new exclusive variant!
The Titan Heroes Collection figures set contains five previously-released figures: Titan Hero Hulk, Titan Hero Captain America, Titan Hero Wolverine, Titan Hero Iron Man and Titan Hero Thor. Some of these figures are a bit hard to find in stores now, so if you want to build a Titan Hero 12″ figure collection quickly and easily, this set will definitely help you out.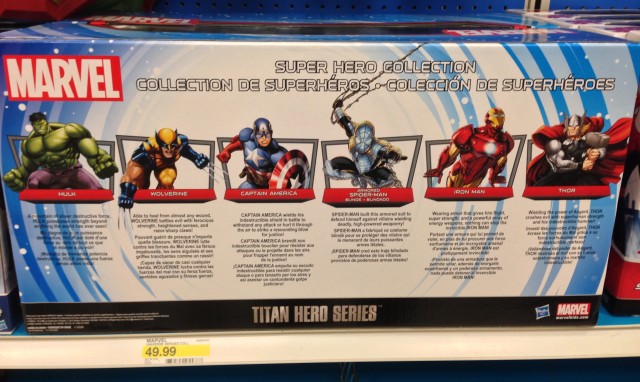 But a Target exclusive box set wouldn't be complete without at least one exclusive figure, and this time out that exclusive happens to be a really fun variant: Spider-Armor Spider-Man! Ah, the 90's! What a great time it was, giving us concepts like Armored Spider-Man. Created in 1993 for Web of Spider-Man #100, this doofy armor-plated Spider-Man suit literally got destroyed in the very comic it was created in.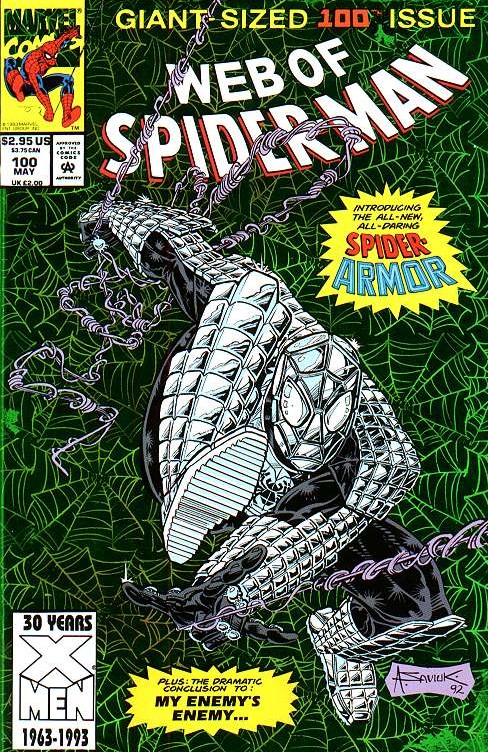 It's pretty crazy, but the number of toys and action figures of Spider-Armor Spider-Man now way, way exceed the number of appearances it actually made in comic books! As one of the more silly Spider-Man costumes ever created (and a favorite alternate costume to be used as a skin in video games), many Spidey fans have a special place in their hearts for the Spider-Man Spider-Armor Mark I. This variant isn't enough to get me to buy a Titan Hero set, but I do think it's a really cool idea on Hasbro's part.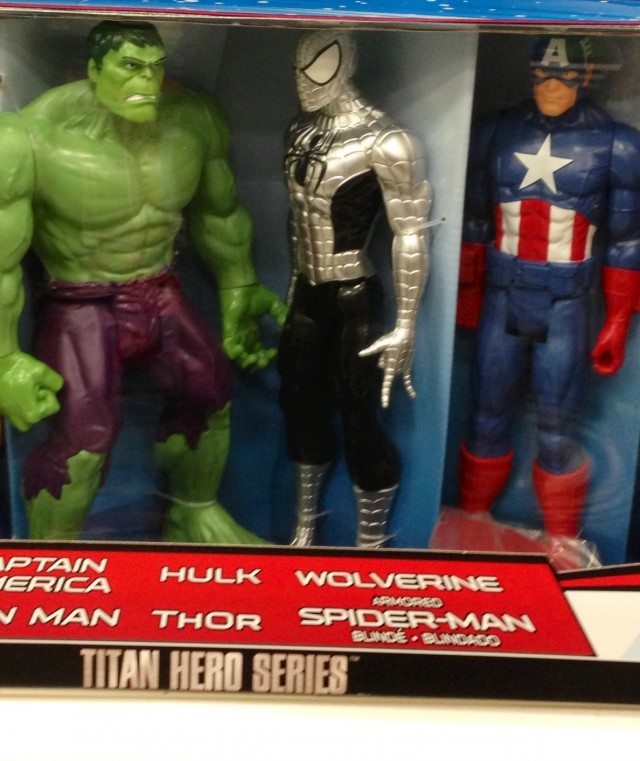 The Marvel Titan Heroes Collection six-figure box set retails for $49.99 at Target, about $8.33 per figure. That's a better price than buying the 12″ Titan Hero action figures at $10 each, and you can't buy the Titan Hero Armored Spider-Man figure separately anyway, so if you should want him, this box set is (obviously) the way to go.
Are any of you planning on grabbing the Spider-Armor Spider-Man Titan Hero Series box set, Marvel collectors? Is Hasbro starting to win you over at all with the Titan Heroes figures, or are these value-priced 12″ figures still a complete thumbs-down from you?