As soon as I saw the Diamond Select Toys Marvel Gallery statues line debut at New York Toy Fair 2016, I knew DST had a future hit on their hands. 9″ Marvel PVC statues with excellent paint applications and sculpting detail at a $45 MSRP seemed like a can't-lose investment–and thus far, the line does look to be really taking off. And in 2017, look for it to become even more successful: Marvel Gallery Old Man Logan, Netflix Luke Cage and Iron Man statues are now up for order!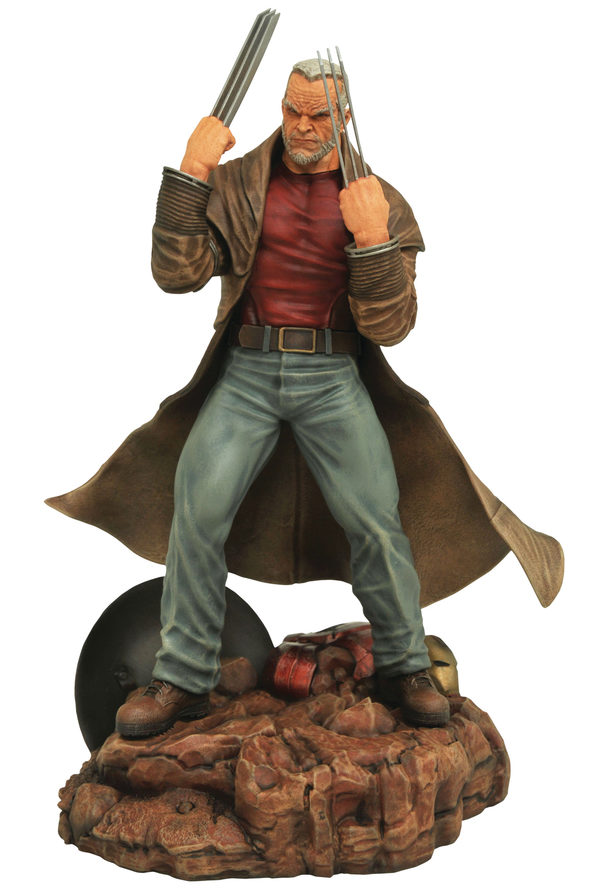 I never had much doubt that the Diamond Select Marvel Gallery statue line was going to be a success, but with the latest wave of solicitations for the series, I think it's bound to become a highly-collected blockbuster even faster than I suspected!
Coming our way in summer 2017 there's truly something for everyone, including statues for the Avengers, X-Men fans and even Netflix lovers!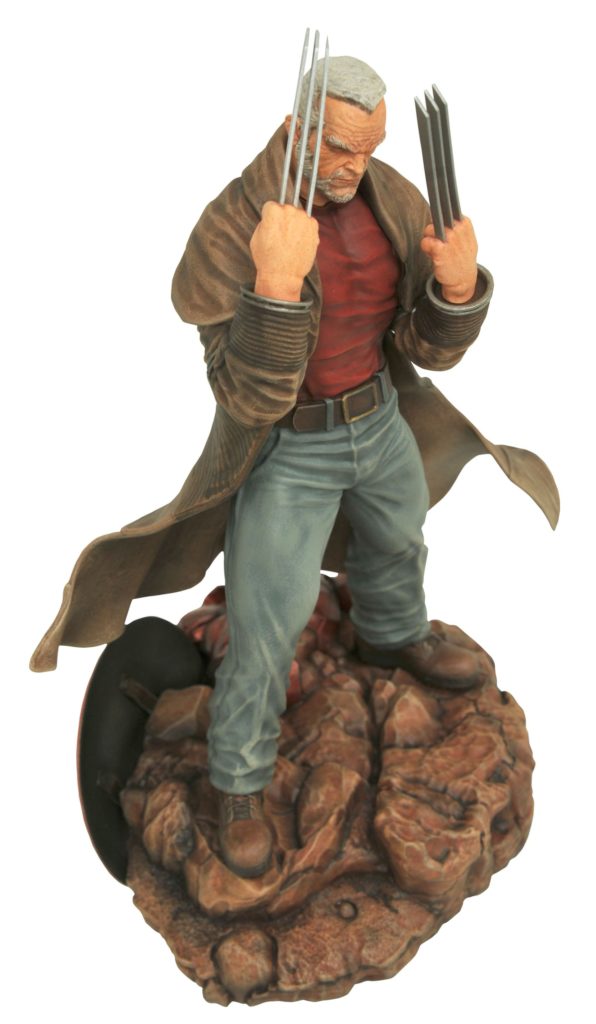 First up, we've got a comic-based Marvel Gallery Old Man Logan Statue. Seeing this piece isn't a huge surprise given the "Logan" movie hitting theaters in a few months and Old Man Logan's continued starring role in the modern X-Men comics. Honestly, the only real surprise here is that Diamond Select Toys is the only statue company to announce an Old Man Logan figure thus far.
The diorama-style rocky base really adds a lot to the overall aesthetic of this piece, and I really dig the discarded Captain America shield stuck into the ground. Sculpted by Phil Ramirez, Old Man Logan will be the first of the three new Marvel Gallery statues to arrive, with an estimate shipping date in June 2017.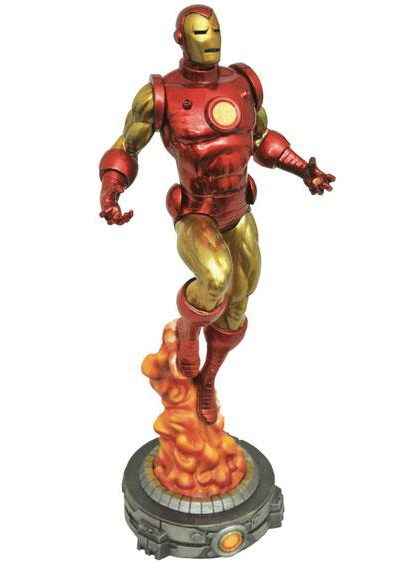 Next up we've got the statue in this trio most likely to elicit groans: Marvel Gallery Iron Man! Yeah, yeah, I know–a lot of collectors are suffering Iron Man burnout at this point.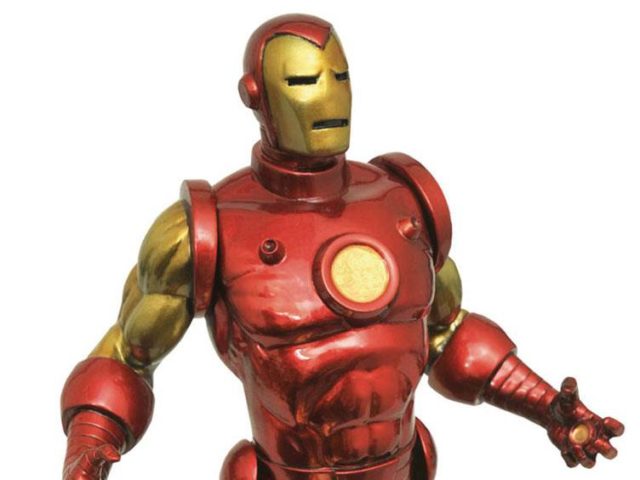 Even so, the amount of comic-based Iron Man toys coming out is absolutely dwarfed by the number of movie-based Iron Man items, and this 11″ Iron Man Marvel Gallery statue has a nifty Bob Layton classic look and feel to it. I think this Diamond Iron Man PVC statue is gonna sell just fine.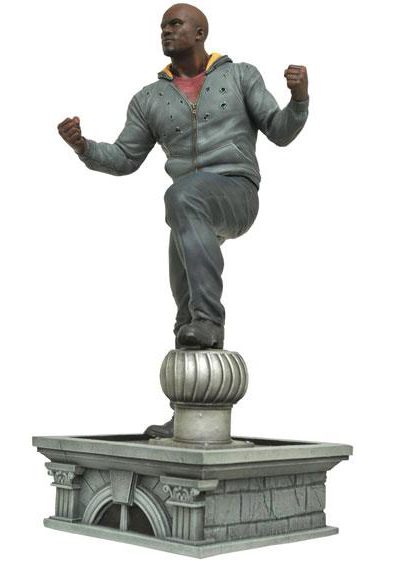 Finally, we've got a statue that is really going to generate some buzz: Marvel Gallery Netflix Luke Cage! Yep, that's right: Diamond Select Toys has begun a line of statues based off of Netflix Marvel characters!
This is the very first Luke Cage figure to feature the likeness of Mike Colter, and I think it's quite a solid likeness that Rocco Tartamella has sculpted here. As this is the first entry in the series of Marvel Netflix statues, I suspect this is going to be one of DST's biggest hits next year. Bring on Daredevil!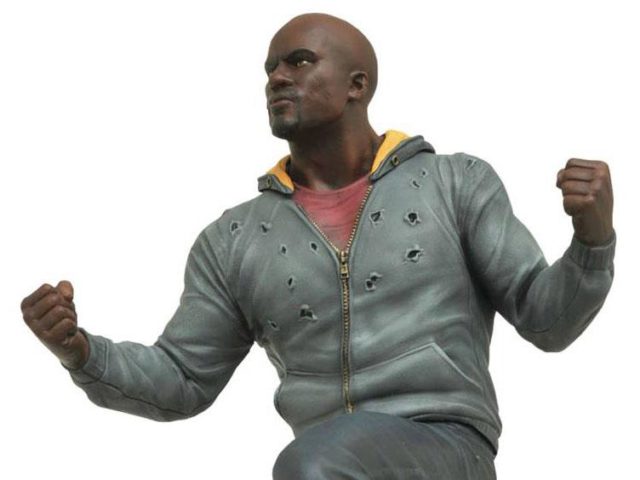 The Summer 2017 Marvel Gallery statues are now available for order, and are scheduled to be released in June-July 2017. Diamond Select Toys has done a great job releasing the statues in this line on-time thus far, so I expect these to show up during the release window as well. The only real question is whether or not any of these pieces will sell out in pre-orders before we even get to the release!
I'm definitely down for an Old Man Logan and a Luke Cage statue–what about you, Marvel collectors? Will you be collecting any (or all!) of these new Marvel PVC figures next summer, and how are you liking DST's hot new statue line so far?