Yesterday was all about two of the most high-end figures of The Punisher ever (the Hot Toys Netflix Punisher and the Mezco ONE:12 Collective Classic Punisher) going up for sale, but today let's look at some figures that are smaller, available sooner, and a whole lot cheaper! The 4″ Marvel Legends Shocker & Spider-Man two-pack debuted at New York Toy Fair 2017 last month, and now the Wave 1 GOTG and Doctor Strange Movie Two-Packs are in-stock and up for order!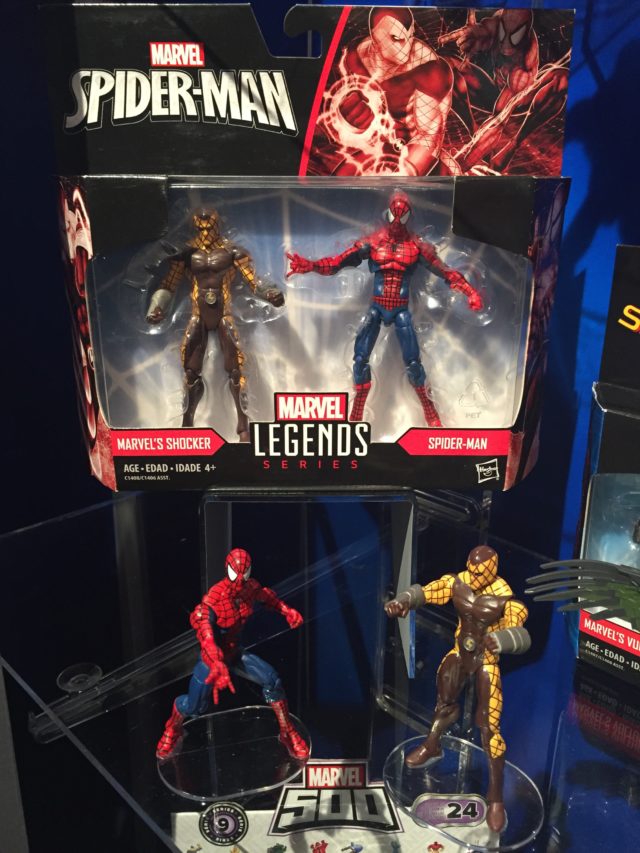 In the buildup to the 2017 Toy Fair in February, Hasbro revealed a trio of Marvel Legends two-packs featuring five MCU characters never-before-released in 4″ movie figure form. Never one to play all their cards at once, though, Hasbro still had one more set up their sleeve that they revealed at NY Toy Fair: a comic-based Shocker and Spider-Man two-pack!
I suspect reference materials for Spider-Man Homecoming movie Shocker weren't available early enough to produce figures of the character, which is why we're getting 4″ and 6″ Shocker comic-based figures this year.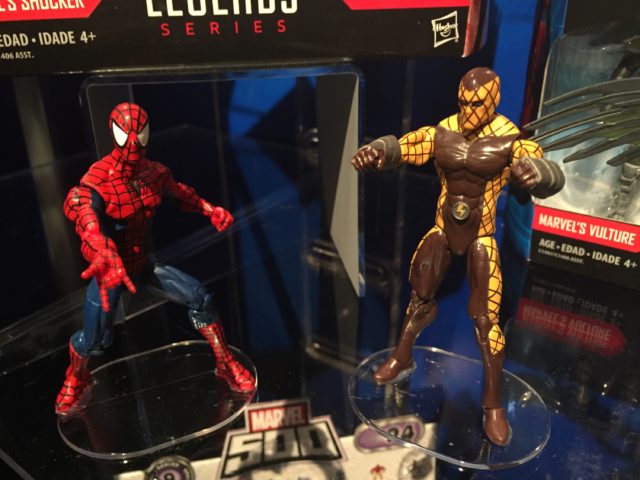 Marvel Universe Shocker doesn't look as "empty" as the larger version does because of the Thunderbolts emblem on his chest, and I'm pleased to see a highly-articulated Spidey here. Great overall set!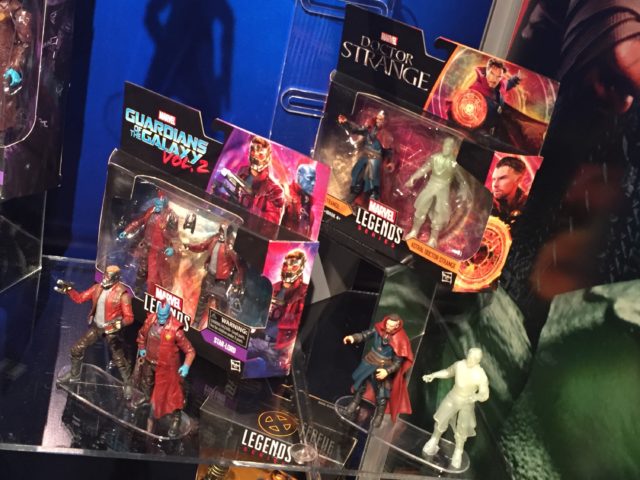 The other six action figures in the packs were all previewed in official hi-res photos prior to Toy Fair, but were publicly displayed for the first time at the show.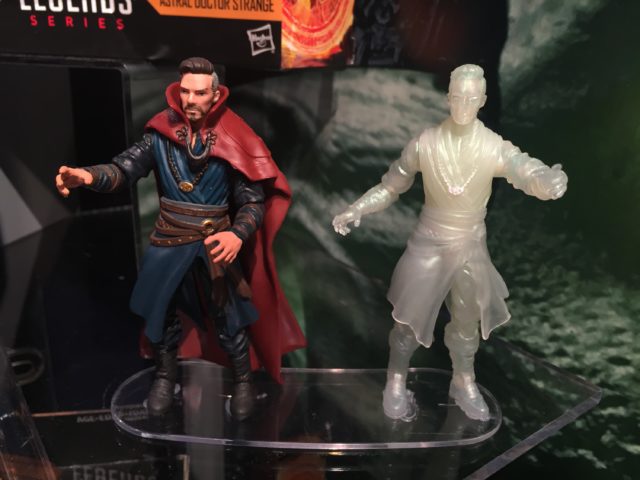 The 4″ Doctor Strange Marvel Legends figure has a beautiful sculpt and is one of the best-detailed figures we've seen in the Marvel Universe scale in a while.
Even so, it's disappointing to get a clear Astral Doctor Strange figure as the other figure in this pack, when there's literally no villains or other characters at all from the movie for the Sorcerer Supreme to interact with.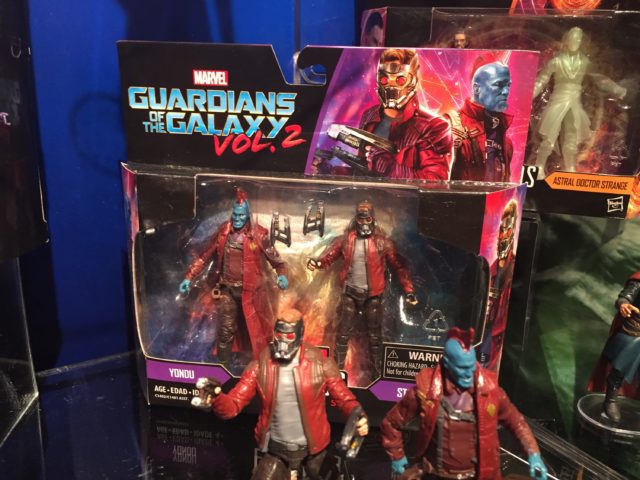 Meanwhile, on the Guardians of the Galaxy Vol. 2 front we've got 4″ Yondu and Chris Pratt Star-Lord. I'm amazed that Hasbro has never done any movie Guardians of the Galaxy figures in this scale prior to this pack!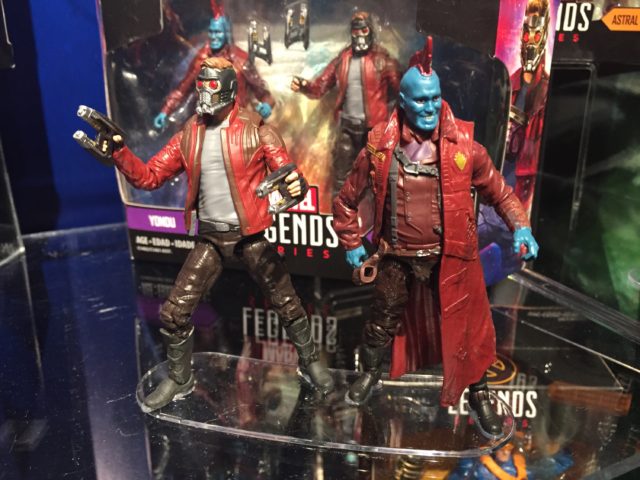 You can tell from Yondu's Mohawk and Star-Lord's costume that these figures are specifically based off this year's sequel movie, and both figures look terrific in person. I'll be looking forward to owning these real soon (especially since they're shipping right now)!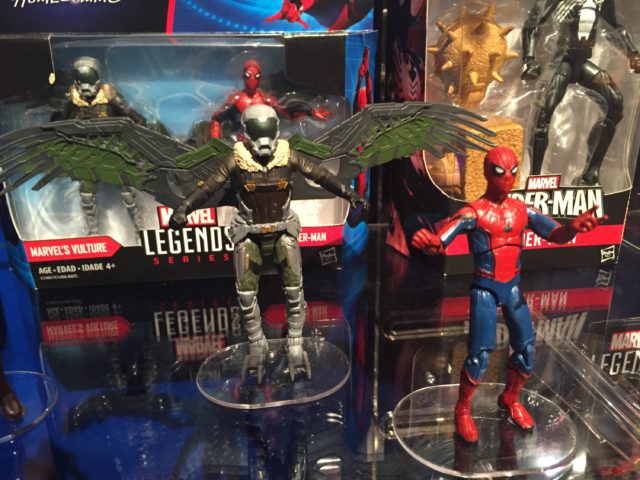 Both of the above movie packs are hitting online retailers this month, but there's another pack that will be shipping alongside the Shocker two-pack later on in the sping: the 4″ Marvel Legends Spider-Man Homecoming Vulture & Spider-Man set!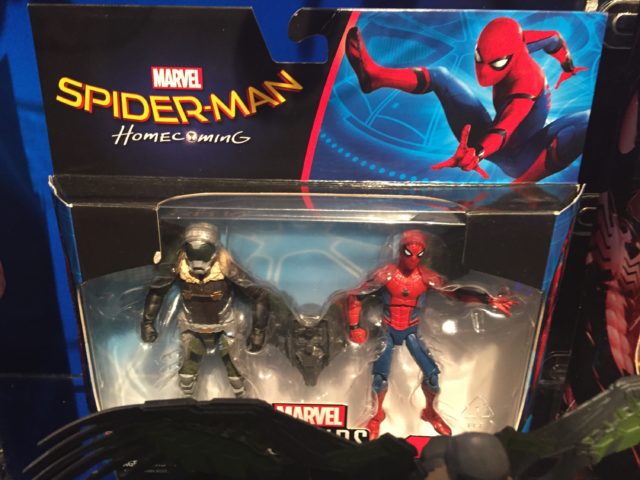 I'm really pleased that Spidey looks to be much more articulated than most of the 4″ Hasbro Spider-Man figures that we've been getting lately like Spider-UK and Spider Armor Spider-Man. Homecoming Spidey looks pretty good–particularly the head sculpt!
Vulture also looks nice, and while his wings aren't nearly as impressive as six the inch version's in any way (sculpting detail, articulation, paint deco), collectors also won't have to buy seven other figures just to build the wings for this figure.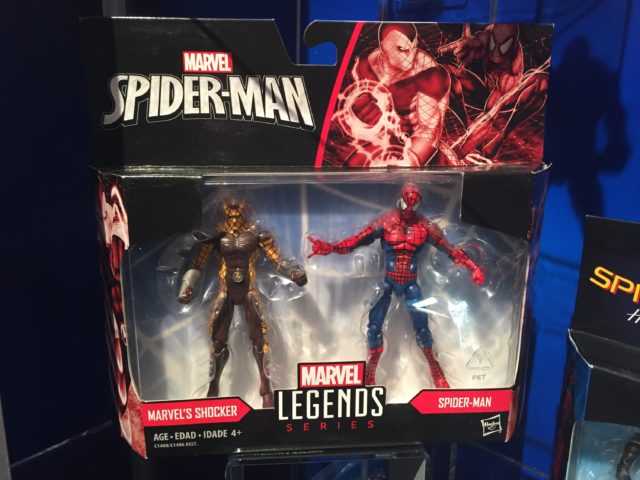 The 3.75″ Marvel Legends 2017 Series 1 Two-Packs are now in-stock and up for order, with the second series containing the Spider-Man figures expected to go up for sale this spring. As we've never gotten super-articulated 4″ versions of any of these MCU characters before, I'm hoping to see these do pretty well at retail so that the line becomes a staple like the old Comic Packs were.
How do you like the first four sets in this year's Marvel Legends 4″ two-packs, Marvel collectors? Would you like to see this line expand with regular releases, and what movie characters would you like to see covered in the series next?