With the Hasbro New York Toy Fair 2017 event just over two weeks away, one might think Hasbro would be keeping their secrets close to their vest right now. But perhaps to whet our appetites for the big show, Hasbro is doing anything but! This morning they delighted Star Wars fans with photos of the Admiral Raddus wave of Rogue One figures, and now it's Marvel fans' turn! Coming our way this spring, it's 3.75″ Marvel Legends movie figures love in the form of two-packs for Doctor Strange, Spider-Man Homecoming and Guardians of the Galaxy Vol. 2!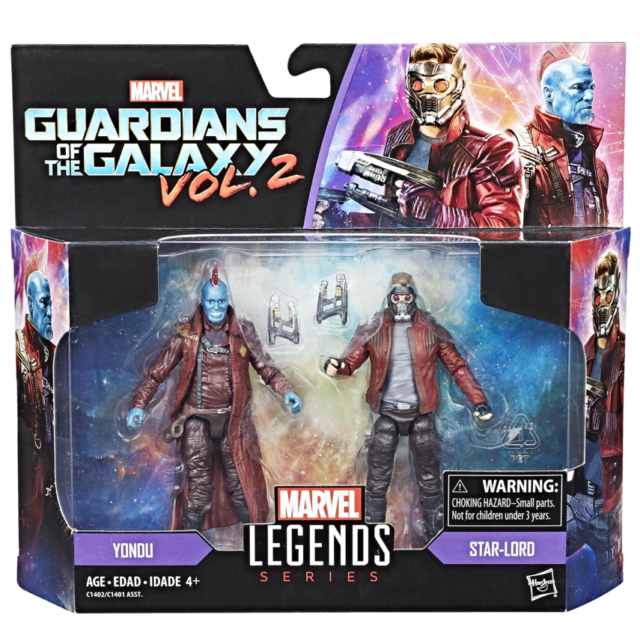 I'm a bit surprised to see Hasbro hitting us up with so much news just half a month before the 2017 Toy Fair, but it's been a slow week, so I'm not complaining!
2016 was a bad year for Marvel Universe-scaled MCU figures, with the only super-articulated 3 3/4″ movie figures being released being Civil War Black Panther, Agent 13, Falcon and Captain America. Luckily, things are looking way better in the new year already with six new movie figures announced in the smaller Marvel Legends scale today!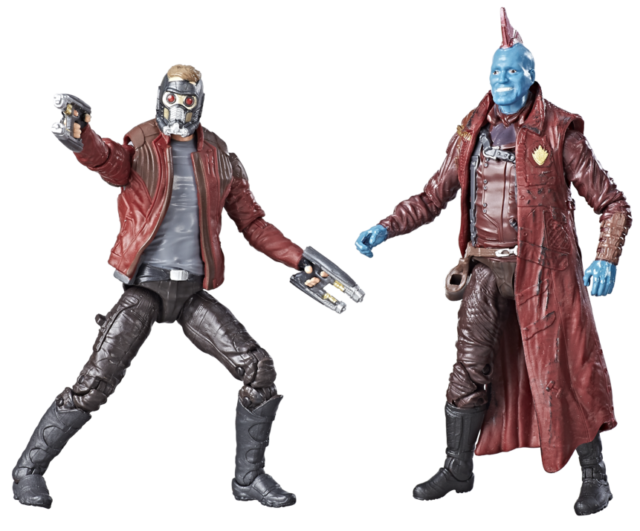 First up, we've got a Marvel Legends Guardians of the Galaxy 2 figures two-pack of Star-Lord and Yondu! Yondu's smiling face seriously creeps me out, but both of these figures look fantastic otherwise. Star-Lord has his twin Element Guns, but sadly no Chris Pratt head.
What's odd about this pack is that we've yet to get 3.75″ movie figures of Drax, Gamora, Rocket Raccoon or Groot at all. That's rather strange, given that GOTG 2 is going to be the major MCU movie of 2017. Maybe we'll hear something more about the rest of the team at Toy Fair…?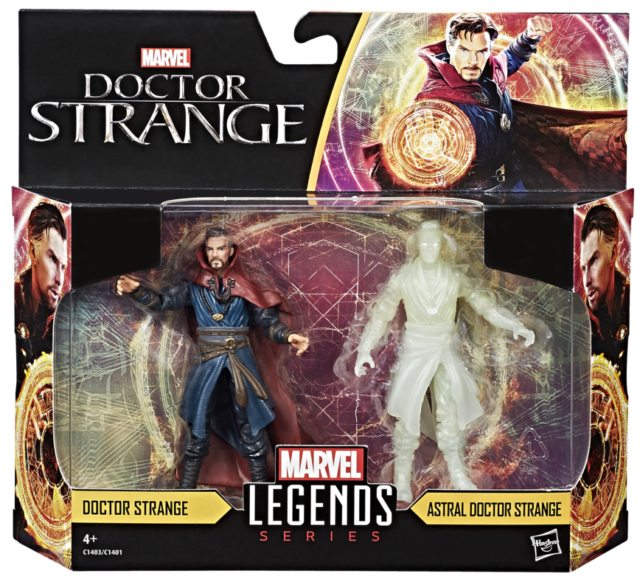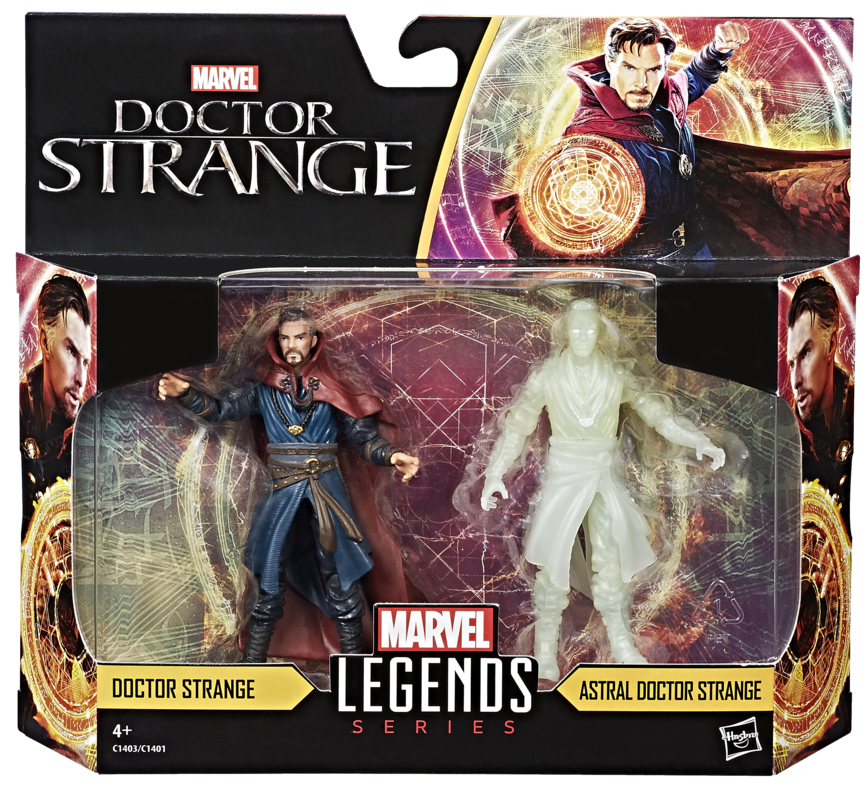 Next up, we've got a Doctor Strange two-pack of a Benedict Cumberbatch Doctor Strange figure and… a clear Astral Form Doctor Strange "repaint" of the same figure. I thought it was really bizarre that we didn't get a 4″ movie Doctor Strange figure last year to coincide with the movie's release, so it's nice to see that being rectified now.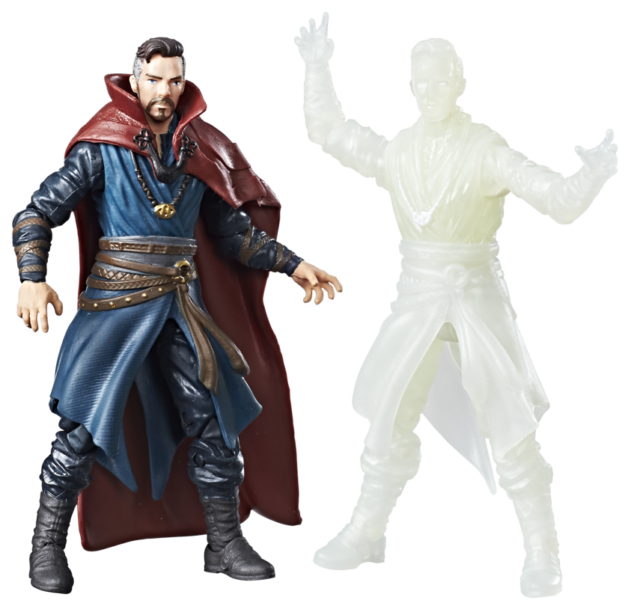 I'm not entirely thrilled about the Astral Doctor Strange figure that competes the two-pack, but I can understand it with tooling costs being high and the figure being an otherwise unique sculpt that can't really be used anywhere else.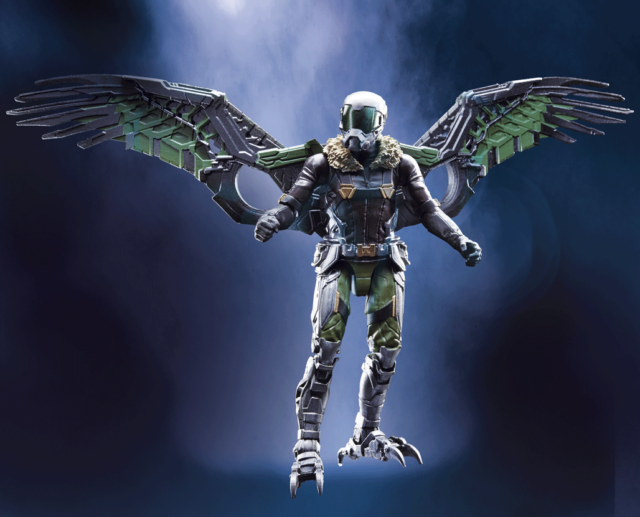 Finally, we've got loose photos (no packaged shots yet) for the 4″ Marvel Legends Spider-Man Homecoming Spider-Man and Vulture figures! I think Hasbro has teased us now with every Homecoming Spidey except the 6″ Marvel Legends version, so hopefully we'll be seeing him shortly. If the 3.75″ iteration is any indication, he should be quite nice.
Meanwhile, that movie Vulture figure looks well-done, even if the bomber jacket Vulture costume still looks rather ridiculous to me. It'll be nice to get a complete ML Vulture in one scale without having to buy a whole wave to make him as a Build-A-Figure!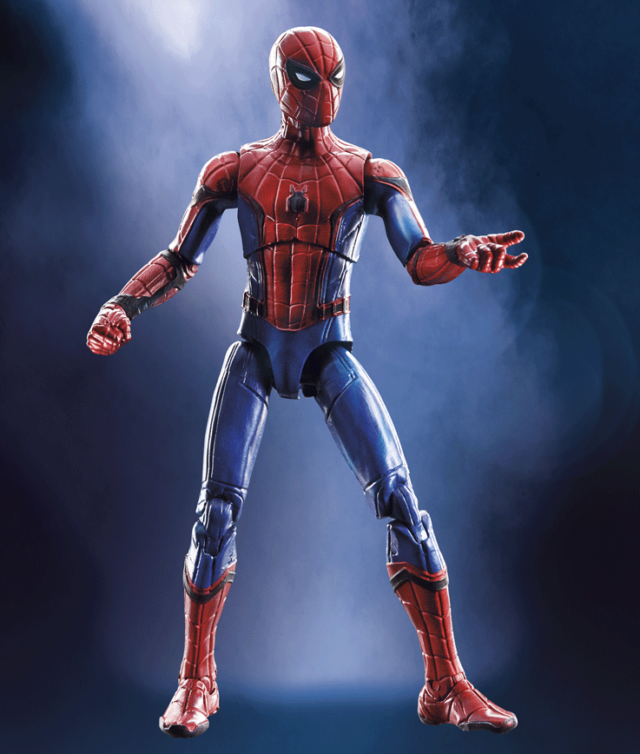 These Marvel Universe scale movie figures are scheduled to be released in Spring 2017, and will retail for the collector-friendly price of $19.99 per two-pack. I'll post links on the Marvel Toy News Twitter and Facebook Pages as soon as these launch for pre-orders.
What do you think of this year's assortment of movie-based Marvel Legends 4″ figures, Marvel collectors? Which of these packs–if any–are you deliberating on adding to your collection this spring, and what movie figures would you like to see added later in the year?