UPDATE (6/20/2017): We figured it would be about a month before the X-Men Legends Cyclops & Dark Phoenix two-pack reached the United States, and just like clockwork–they're here! The cases for this two-pack note an 8/1/2017 release date, but I've seen sightings of the Toys R Us exclusive set being sold now in California, Louisiana, and Michigan. If you're jonesin' for this set (and who isn't?), now's the time to start stalking your local Toys R Us store!
Thanks to EJ Allen for giving us permission to run his photo here on the site!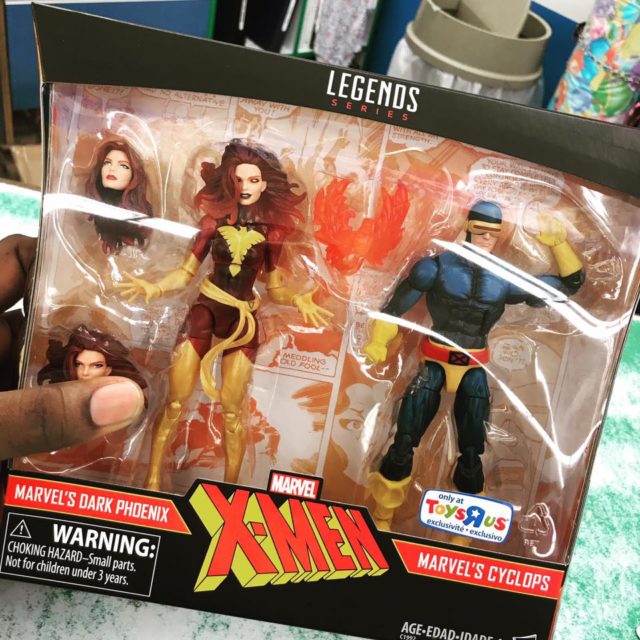 ORIGINAL (5/24/2017):
If you're a Hasbro Marvel Legends collector, there's no respite for you from the onslaught of new figures in 2017! Barely a week after the highly-anticipated Toys R Us Exclusive Mary Jane & Spider-Man two-pack began hitting shelves in the United States, the
next
TRU two-pack has begun appearing as well… in Australia! It's the final (known) X-Men Legends figures of the year: Marvel Legends Dark Phoenix & Classic Cyclops!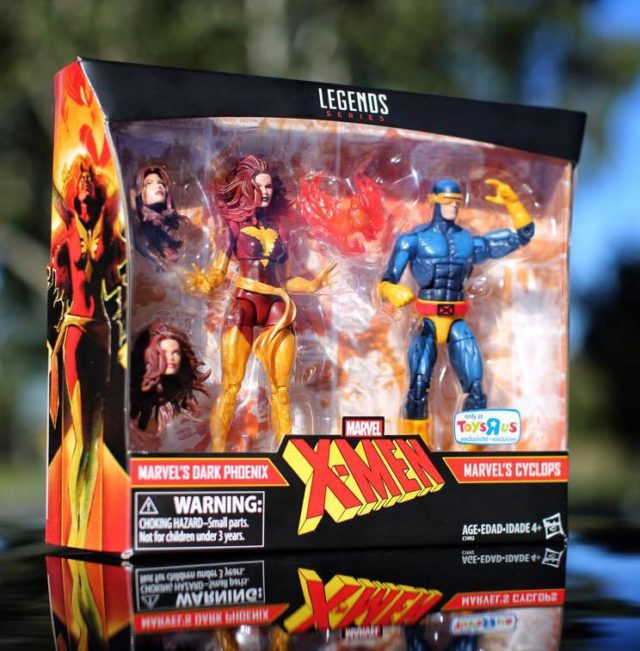 With the tsunami wave of first-half 2017 exclusives all beginning to arrive this spring, I had a hunch we'd be seeing the Toys R Us Exclusive Dark Phoenix two-pack someday soon… but even I didn't expect how soon!
The first sighting of the set appeared overnight in Australia at an Australian Toys R Us, and Arvin Trinidad was kind enough to take some gorgeous photos of both figures in the pack and give us permission to share them with the world!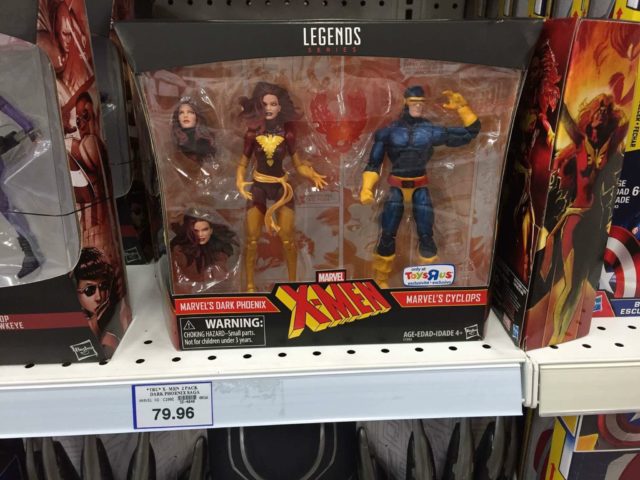 First off, don't freak out at that price-tag: the 6″ Dark Phoenix Marvel Legends set will still be the usual $39.99 in America–the "79.96" shelf tag is in Australian currency (obviously).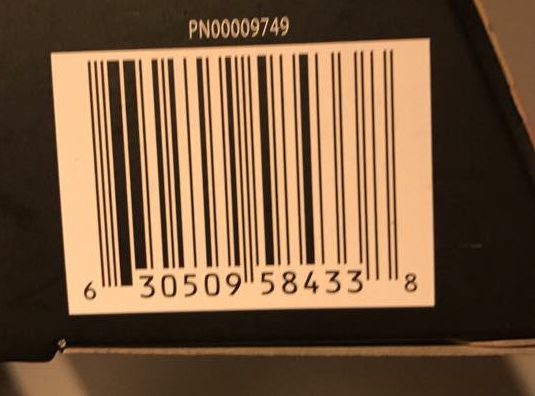 Thanks to Arvin, we now know that the UPC for the Cyclops & Dark Phoenix set is 630509584338, so we can all begin haunting Toys R Us employees with that number to have them check local inventory.
I'd guesstimate we won't see this set in the U.S. for at least a few weeks, but at the rate new figures are appearing, who knows?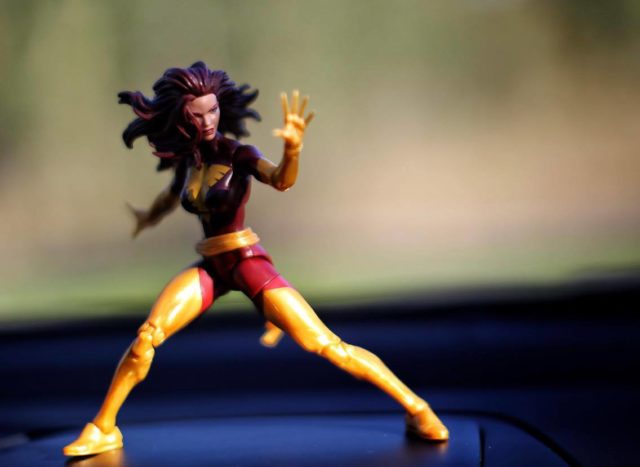 But anyway, on to the good stuff: Arvin's drop-dead amazing glam shots of these figures!
As many collectors had been hoping, you can in fact swap out any of the three interchangeable heads in this set with the X-Men Legends Phoenix figure that was released in Summer 2016 that's still available. Hallelujah! I know many fans were unsatisfied with the Jean Grey head on that figure, but now we'll all have several other options!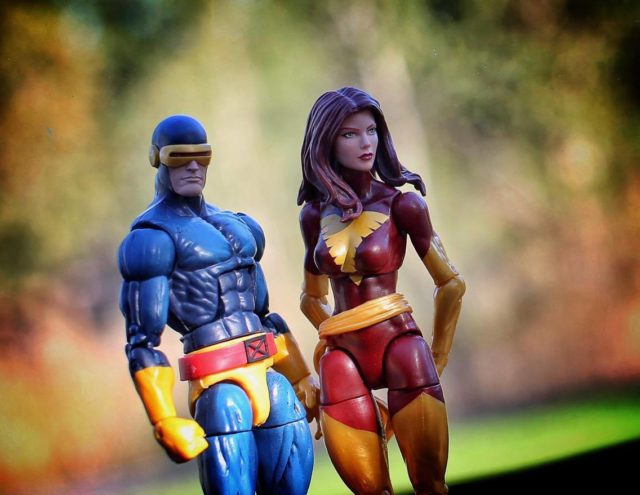 With the one non-powered Jean Grey head in the set, you can make up a really lovely couple of 6″ Cyclops and Jean Grey action figures. Awww, don't they look sweet together?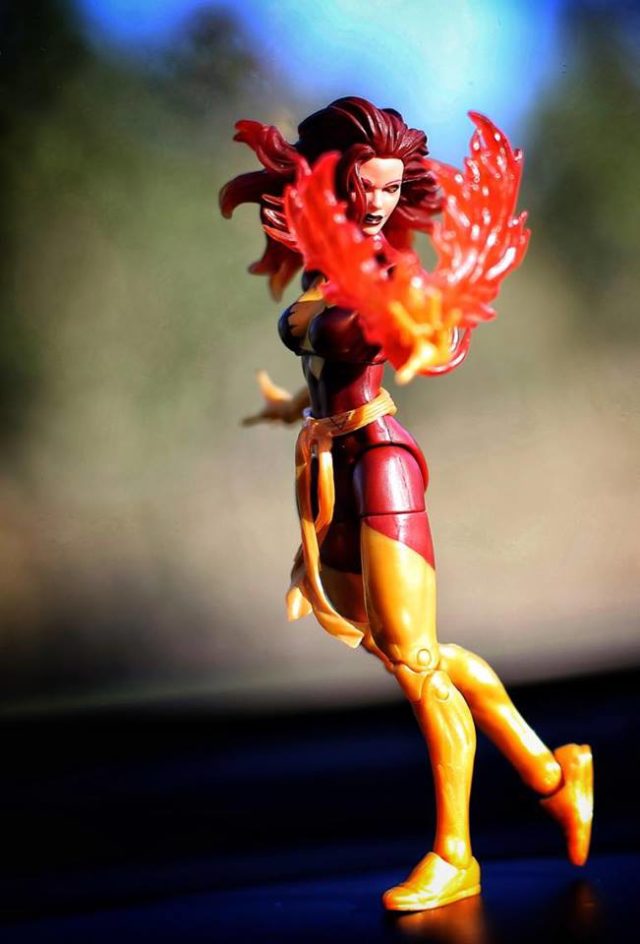 But, as lovely as Jean looks when she's nice, nasty Dark Phoenix is definitely where it's at! That malevolent head sculpt is one of the most purely-evil heads I've seen on a Hasbro figure in a long time!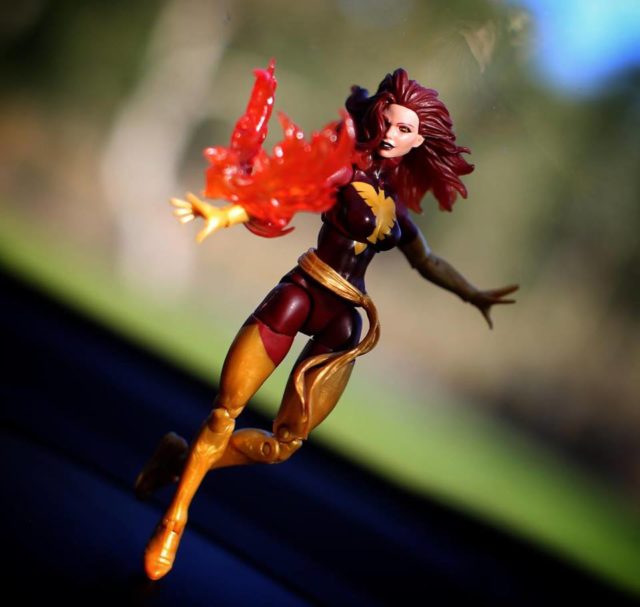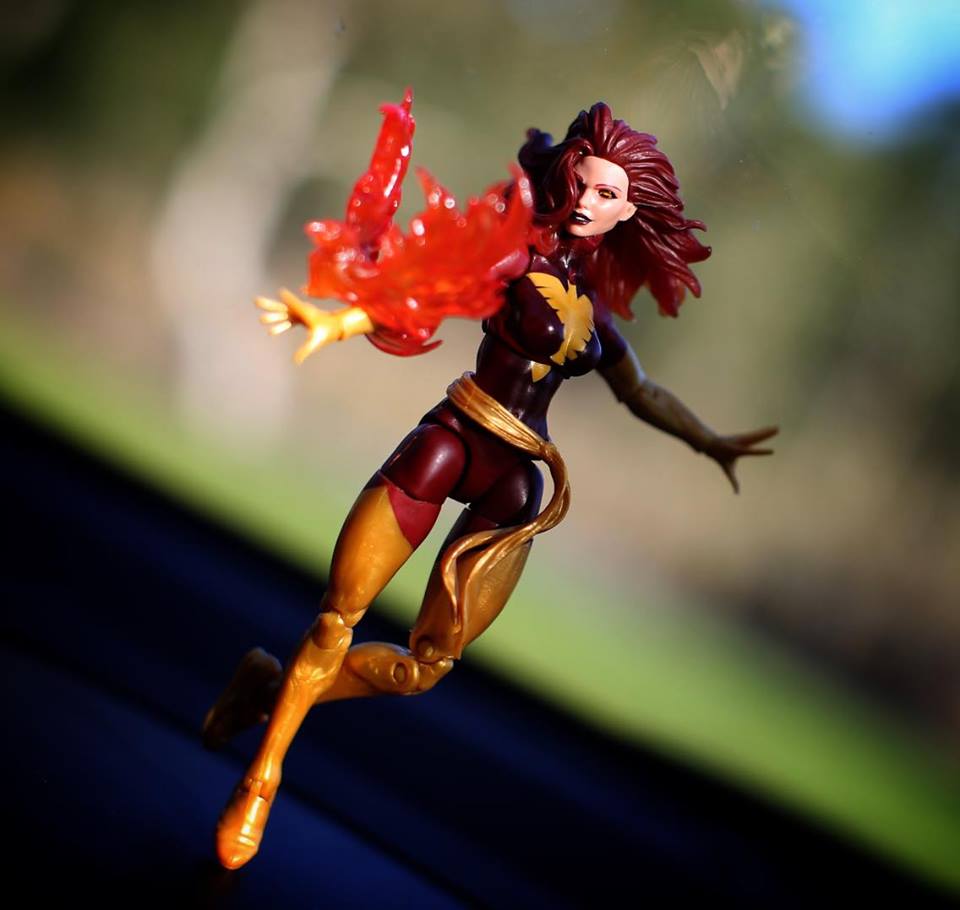 Even the "flaming chicken" effects piece that I was convinced was going to look ridiculous ends up being pretty breath-taking on this figure. Hasbro really outdid themselves with this set!
Alas, poor Cyclops is just not all that interesting! Nary an effects piece or accessory for ol' Slim at all. Even so, he looks stupendous. Check out that sweet, sweet paint shading! He looks like he just popped out of a classic comic book panel of the Dark Phoenix Saga! To my great surprise, I actually think I prefer this version of Scott Summers to the Jim Lee Cyclops version we got earlier this year (which is ordinarily my favorite costume for the character).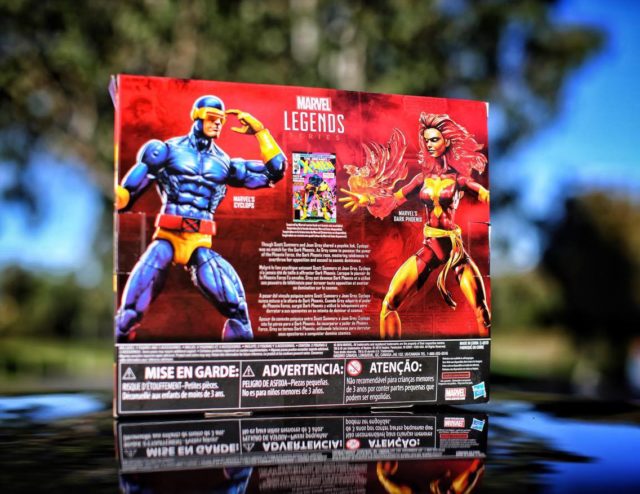 Huge thanks to Arvin Trinidad for sending in his photos of the set, and to his friend Steve Watts for picking up the pack for him in the first place!
I'll post updates to the Marvel Toy News Facebook Page and Twitter Feed once the X-Men Marvel Legends two-pack is spotted in the United States, so stay tuned. That Spidey & MJ set is selling out like wildfire so far, so you're probably gonna wanna know as soon as this box set hits shelves for the best chance at snagging it early and easily.
Now that we have seen glorious photos of the new Marvel Legends Cyclops & Dark Phoenix two-pack (which quite frankly put any photos I take to shame), what do you think of the duo, Marvel collectors? Has your opinion on this set changed, and will you be picking one up this summer?