At this point, we can feel pretty confident that every new Marvel Cinematic Universe movie that comes out will be accompanied by at least one Marvel Select action figure, as every single MCU movie since Avengers–except the first Guardians of the Galaxy–has. As such, it was more a question of "when" than "if" we'd see Thor Ragnarok figures announced. But the inevitable has occurred, and we can all start getting pumped up now–the Marvel Select Ragnarok Thor & Gladiator Hulk figures are now up for order!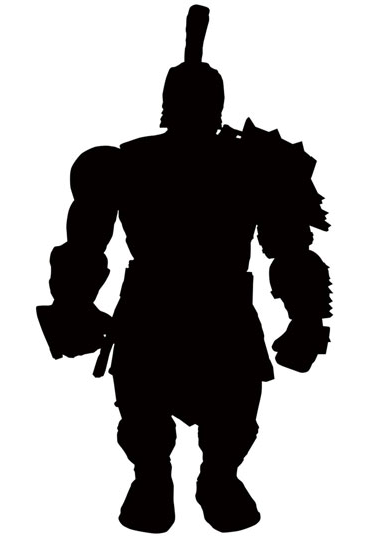 Hasbro has yet to officially announce any of their Marvel Legends Thor Ragnarok figures, so as of yet we have no clue whether we'll be getting a new Marvel Legends Gladiator Hulk or Gladiator Thor this year.
Obviously we'll get a new movie Thor of some kind, but we'll have to wait and see the costume. Odds are that there's a Gladiator Hulk Build-A-Figure lined up as well, but Hasbro isn't ready to play their cards just yet. 
But one company that's ready to let us know their plans for Thor Ragnarok toys–the first, in fact–is Diamond Select Toys! And as pretty much any Marvel moviegoer on Earth could have guessed even before we saw the first trailer for the movie, the two figures in the works are Thor and Hulk in their gladiator gear!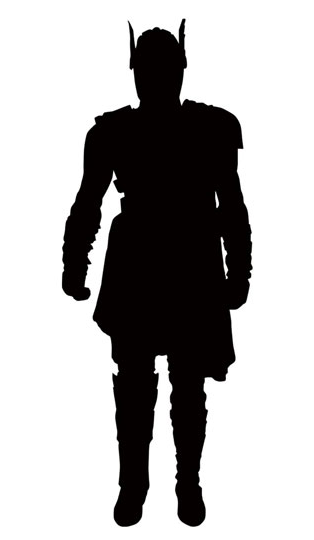 Honestly, I was hoping for a third Ragnarok movie figure so that we could get a new movie Loki, but hey–I'm not gonna complain about a super-detailed DST Gladiator Hulk  from The King of Big Marvel Chracter Figures (I just made that name up).
As usual, both the Gladiator Thor and Hulk figures will have the contractual 16 points of articulation and will be in the 7″ scale–but let's not be fooled here… Gladiator Hulk is going to be huge! The silhouettes aren't pictures with any accessories, but the solicitation does confirm that both figures will come with weapons seen in the new film.
Both figures will be at the stand Marvel Select price-point of $24.99, although you can snag either (or both!) for $22.99 if you pre-order early. That's a couple bucks more than a Marvel Legends figure, but I almost always consider Marvel Select figures to be a far better value than your typical ML.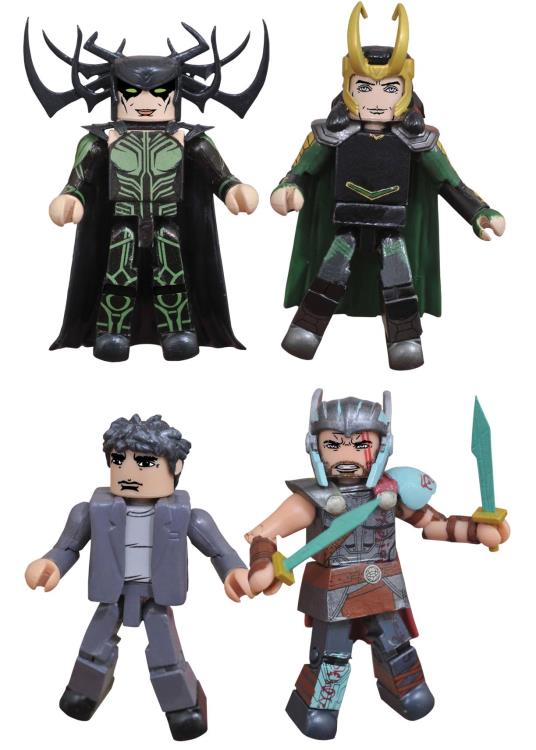 In addition to the Marvel Select figures, Diamond Select Toys also has a 4-figure box set of Marvel Minimates Thor Ragnarok figures on the way! I think it's really weird that there's no movie Gladiator Hulk Minimate in this mass release box set, but who can say no to a Minimates Hela movie figure…?
The Thor Ragnarok Minimiates box set is priced at $24.99, although you can pre-order it for $21.99. If these figures were sold in two two-packs they'd likely be a little bit cheaper (most stores sell their Minimates two-packs for $9.99), but hey–a four-pack is all we've got, so what are we gonna do, right?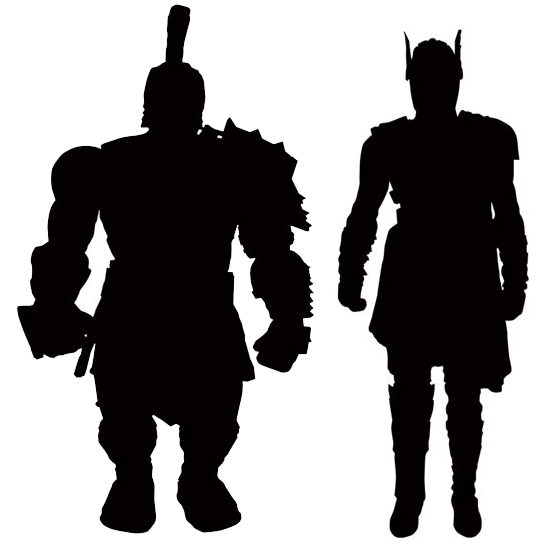 The Marvel Select Thor Ragnarok figures are now up for order, and are scheduled to be released in December 2017 (yes, looks like they'll definitely miss the release window for the movie, unfortunately). Marvel Select movie figures get only one production run and tend to pre-sell out in most cases of popular characters, so I would not delay too too long if you want the Gladiator Hulk Select figure (and who doesn't?!).
We've seen the silhouettes and the solicitations, Marvel collectors–what do you think? Will DST be earning your Thor Ragnarok toy dollars this fall, or are you waiting until we see photos of the actual (non-shaded-in) figures to decide?