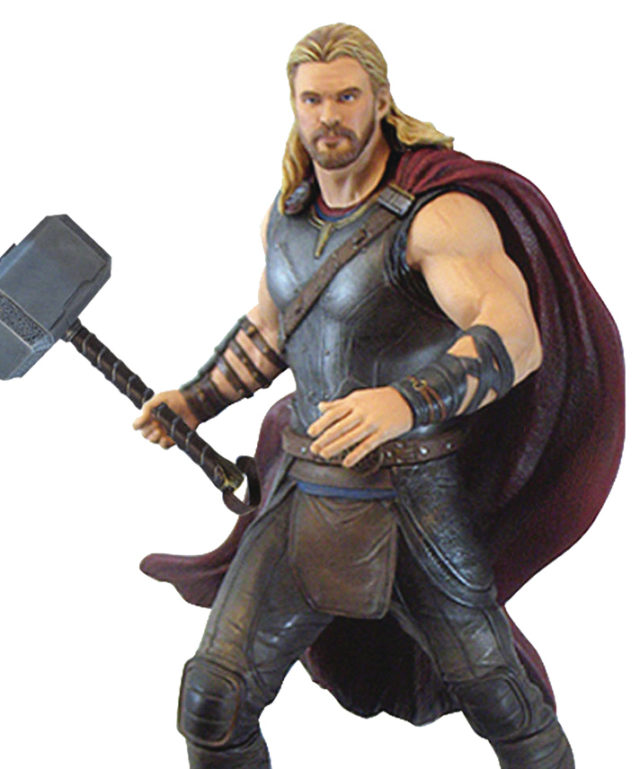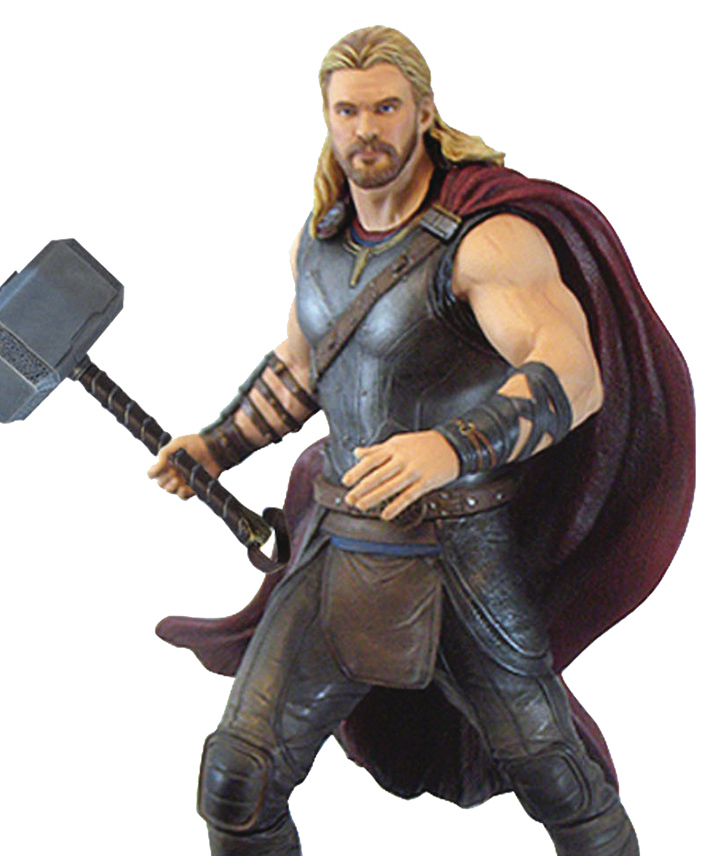 Last month, Diamond Select Toys took me off guard when they solicited Marvel Gallery PVC statues of Gladiator Hulk and Valkyrie from Thor Ragnarok, but not a new figure of the titular character himself. This month, DST has surprised me even more
by opening pre-orders for a Marvel Gallery Thor Ragnarok statue
of the Thunder God himself–but one that's in his regular costume and
not
a companion piece to Gladiator Hulk at all…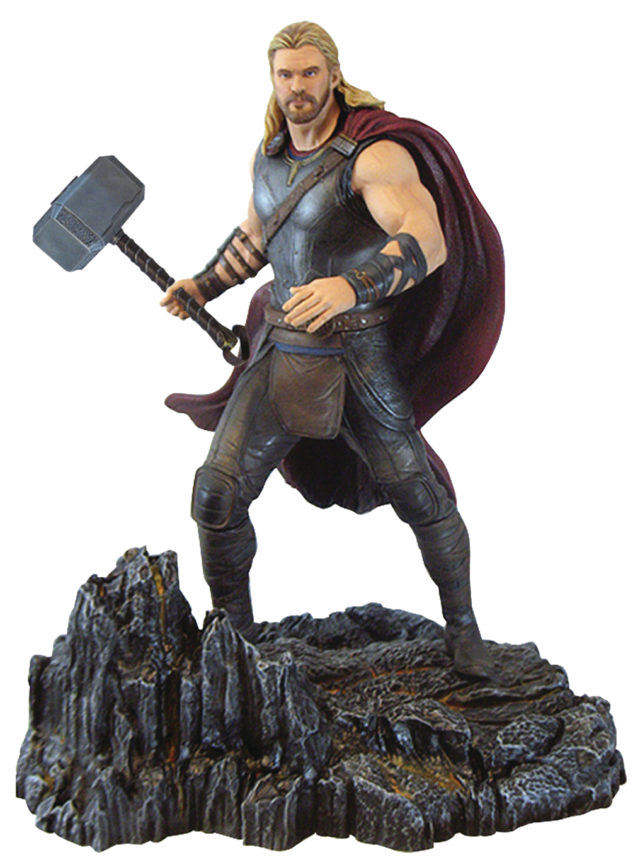 Diamond Select Toys has taken the Marvel statue collecting world by storm for the past year, and has regularly been appearing on my personal "Best Of" lists for major events such as New York Toy Fair and various Comic-Cons.
DST is getting better and better all the time as far as they develop their statue-making chops–but a surprise design choice has left me a bit disappointed with their newest addition to the Marvel Gallery collection.
The Gladiator Hulk Marvel Gallery statue that was revealed and put up for order last month is one of the largest and coolest PVC figures in the line to-date, so it seems only appropriate that we get a Gladiator Thor Gallery statue as a companion piece so that the two can throw down on our shelves, right?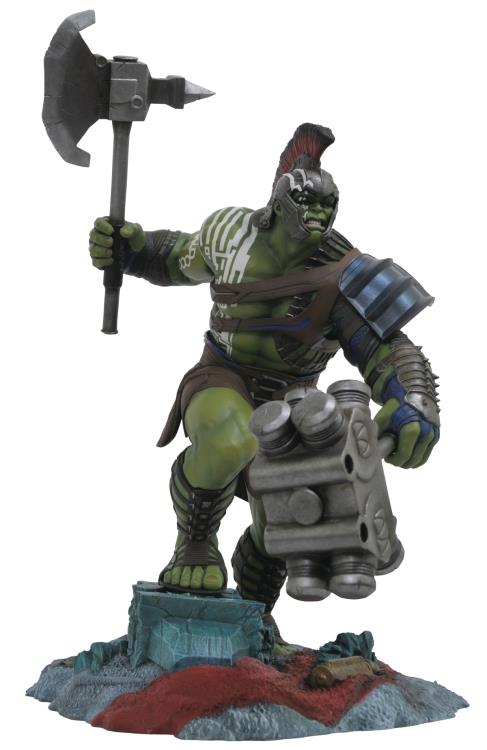 Well… oddly enough, that's not what's going to happen in this instance. Instead, the 10″ Marvel Gallery Ragnarok Thor statue is going to be posed statically, standing around on a rocky terrain base in his regular, non-gladiator costume.
I'm a mega-fan of what DST has been doing with the Marvel Gallery statues this year (the Netflix and Guardians of the Gallery figures look particularly outstanding), but this Thor misses the mark for me. Boring pose, not the costume most fans are likely to be looking for from Ragnarok, and a Chris Hemsworth likeness that doesn't look quite right.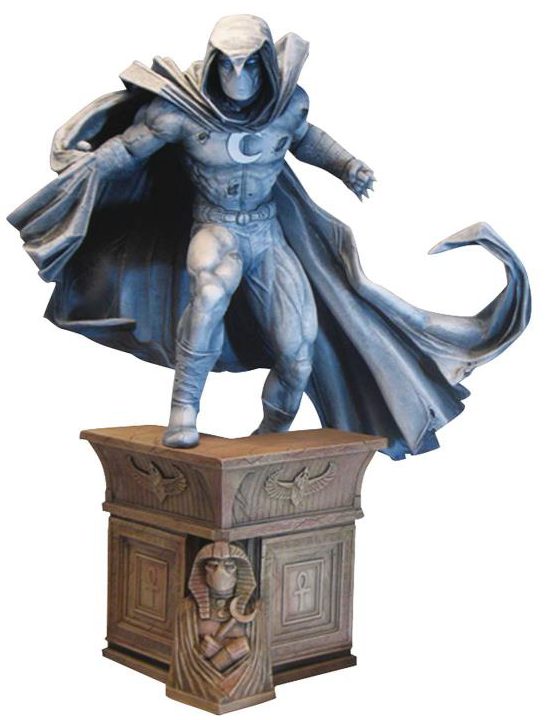 On the bright side, I'm not too too upset that this Thor figure isn't quite to my liking, as I've already got at least one must-have statue (and possibly two) lined up for the same month as this Thor releases, in the form of the awesome Marvel Premier Collection Moon Knight statue Diamond Select Toys announced last week (not to mention the Spider-Man Homecoming Premier Statue, which is pretty slick as well).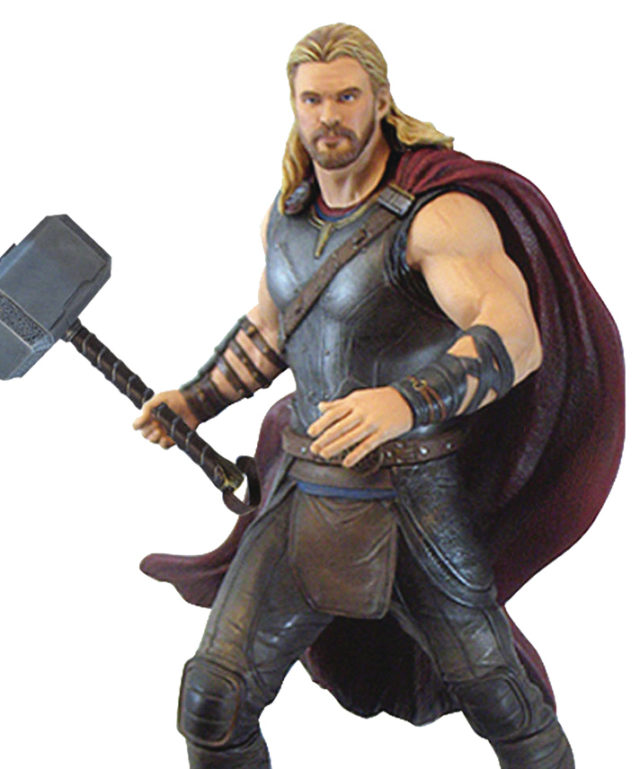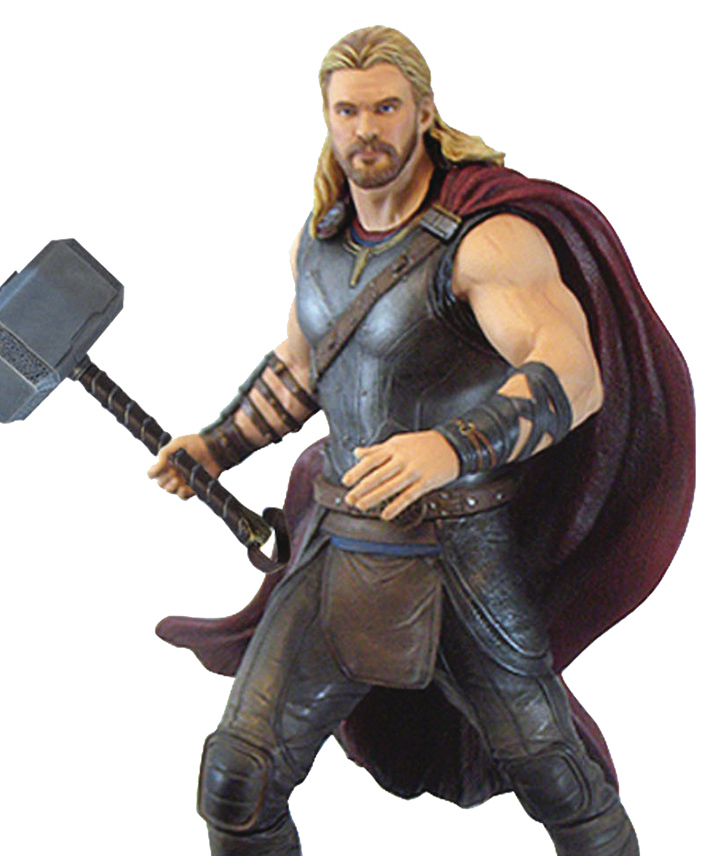 The Marvel Gallery Thor Ragnarok Thor statue is now up for order, and is scheduled to be released in February 2018. DST has been pretty accurate with their release estimates on their statues, so I would expect that Thor would arrive right on time. And as this is a movie-based item, the license only lasts for one year, so keep in mind there won't be any reissues down the road if you miss it.
Anyone out there planning to scoop up this Thor Ragnarok Marvel Gallery statue? Am I being too hard on this release, or are you a bit disappointed with what we're getting with this figure as well? Would anyone like to see a gladiator version of Thor released in this line as well as this version?