It's been a little while since I posted any pure rumors and speculation regarding what the contents of an upcoming Funko Marvel Collector Corps box might be, but in the case of the next box on deck, there's some pretty exciting possible exclusives lined up to talk about! The Funko Thor Ragnarok Collector Corps box is now up for order–and while I definitely wouldn't consider them spoilers, here's what I think are likely to be the Exclusive POP Vinyls in the box…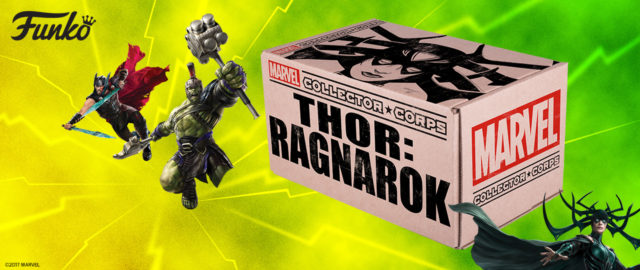 Once again, Funko has put together a pretty comprehensive lineup of characters for the next MCU movie that will be appearing this fall: Thor 3 (AKA "Thor Ragnarok"). With two versions of Hela (masked and unmasked) and even Surtur making a rare appearance as POP Vinyls, it doesn't seem like there would be many character possibilities for the Funko Collector Corps box for the movie.
But even with the substantial lineup of POPs that we've already seen announced, there's still three major rumored additions to the line that could show up in the Powered by Funko subscription box in October…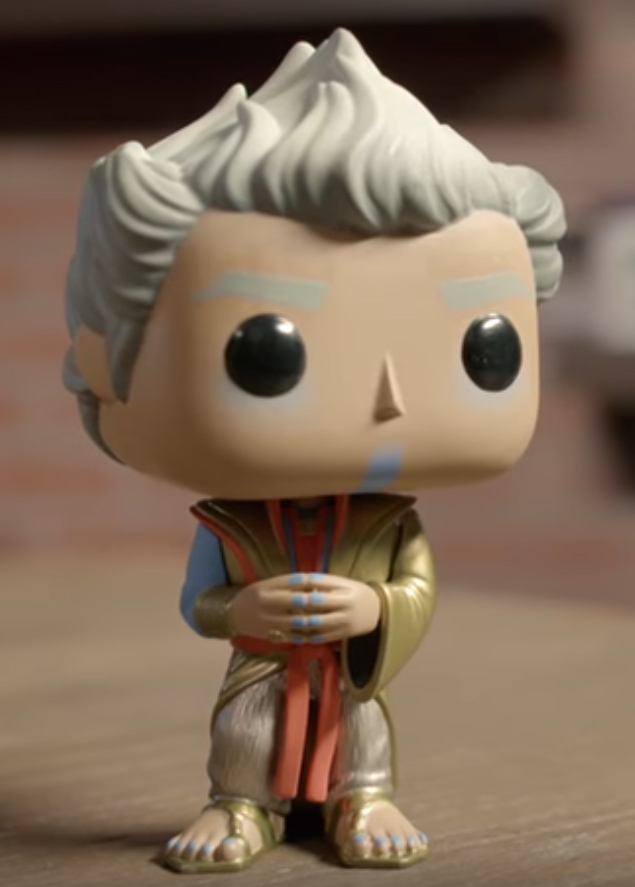 First off, there's a POP Vinyl that seems like it should be an absolute certainty to be included in this box: the Funko Grandmaster POP Vinyls figure. The POP Grandmaster was actually revealed by Funko themselves in the same live stream where they debuted the entire Thor Ragnarok line, and as such Grandmaster was conspicuous by his absence when he wasn't put up for pre-order with the rest of the wave.
I suppose it's possible that the Grandmaster POP could be being held as a NYCC 2017 Exclusive instead, but as a unique character with a unique mold, that seems a little unlikely.
Another top contender for inclusion in this MCC Thor Ragnarok box is a POP Gladiator Thor. Is that a double-take you just did? Yup–I did the same when I realized that somehow the King of Exclusives and Variants had yet to reveal a Gladiator Thor POP Vinyl.
The plot thickens when we realize that there's already a Pocket POP Gladiator Thor keychain (and a Dorbz), but no regular-sized POP Vinyl. Gladiator Thor is too important to be a convention exclusive, so he's my personal pick to be included in the Funko Thor Ragnarok box in October alongside the Grandmaster.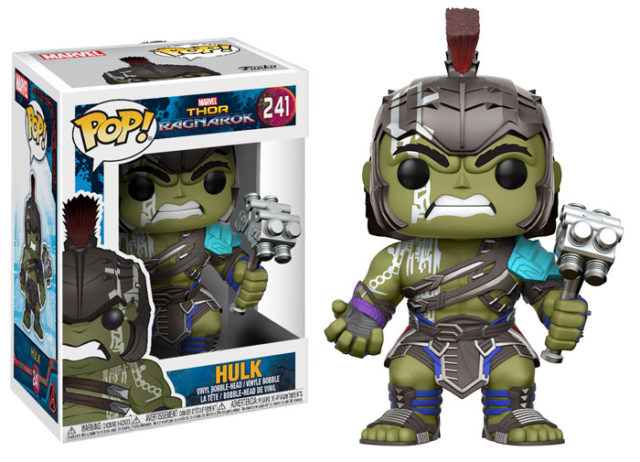 Finally, we come to a dark horse contender that many collectors are predicting, but which I have a very hard time seeing in this box: a 6″ Hulk from Ragnarok.
While a Super-Sized POP 6″ Hulk has been teased and talked about for years now, I can't see Funko giving us two POP Vinyls in the box and having one of them be a 6″. Coupled with the facts that we already have a regular-sized Gladiator Hulk POP for Thor 3 and that we desperately need Gladiator Thor and Grandmaster, and I just can't see a Hulk 6″ in this box.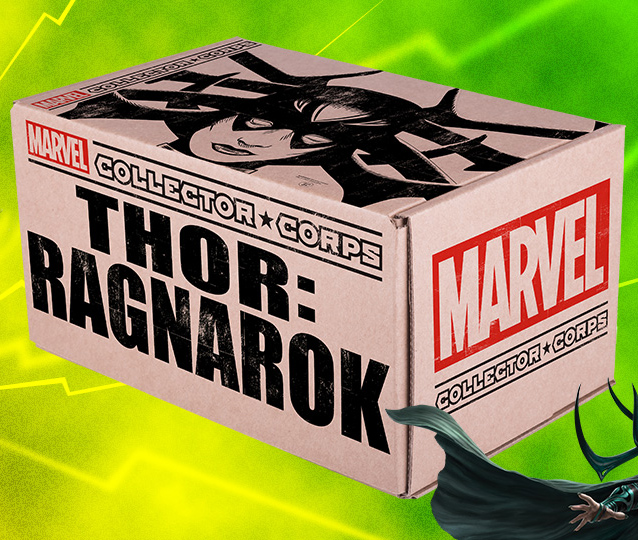 As far as the rest of the box's contents go, I'll be shocked if the shirt isn't Thor vs. Hulk themed, and I'll predict a Hela patch and a Gladiator Hulk pin. Sorry Valkyrie–I think you're sitting this one out.
…And there you have it. My best guesses as to what we'll see in the October 2017 Marvel Collector Corps Thor Ragnarok box (which is available for order until October 15, 2017). What do you think, Marvel collectors? Do you think I'm right on the money? And if you think I'm missing the mark, what do you expect to see in this box…?