It took a little bit longer for this month's Funko Marvel Collector Corps box to arrive than I'm used to, but finally–the Doctor (Strange) is in! While I'm far, far more hyped for the upcoming X-Men box that's currently up for order than I am for the Doctor Strange movie coming out next week, that doesn't mean this Funko Doctor Strange box was a bust. In fact, far from it–this was one of my favorite subscription boxes all-around to-date, exceeding my expectations…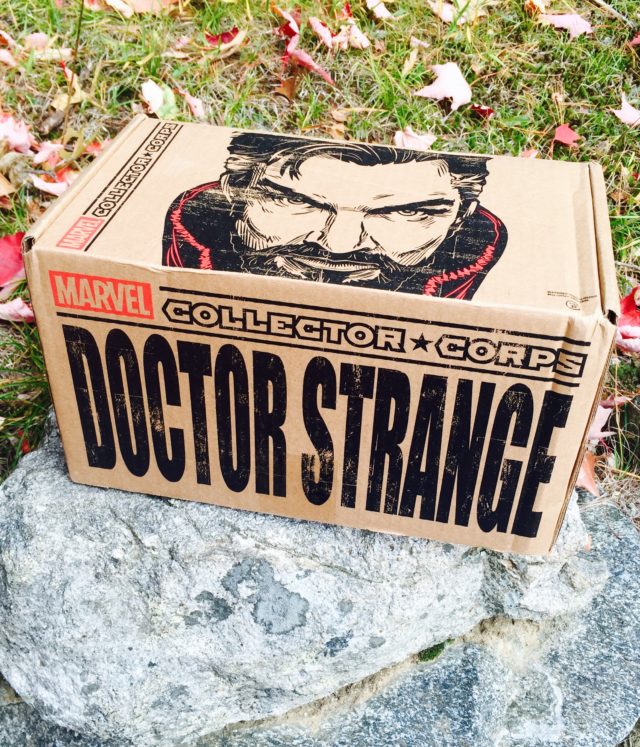 Because DHL is slow as all get-out, I don't receive my Marvel Collector Corps boxes nearly,
nearly
as fast as I did when they were shipped via, well… any other shipping company. So even though the deadline for ordering the box was way back on October 15th, I'm only reviewing it now, a week and a half later.
Thumbs WAY down to DHL shipping, though that (of course) won't affect my review score of this Doctor Strange MCC box in any way.
And on that note, let's begin…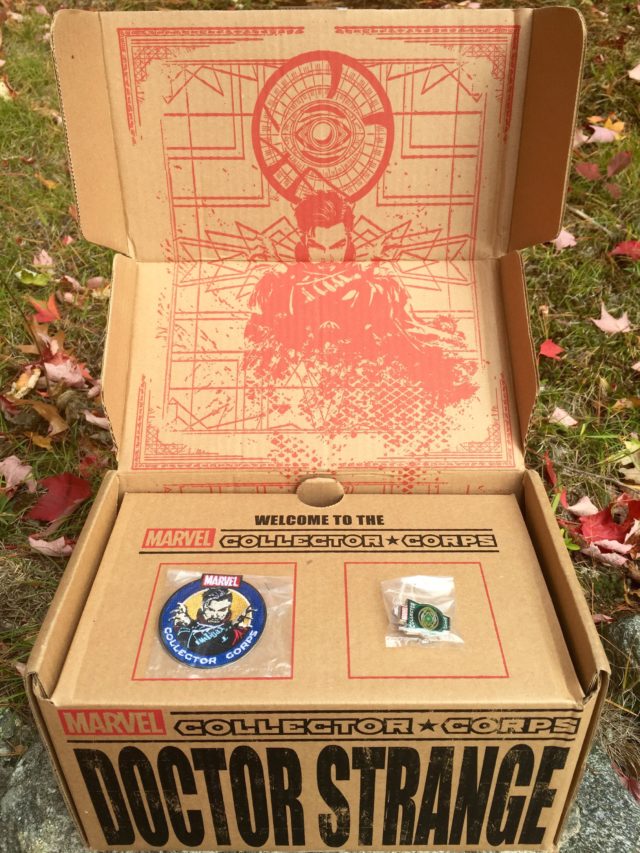 We open the Marvel Collector Corps Doctor Strange box to the usual sight of fun comic book styled art on the inside of the box, as well as the obligatory pin and patch combo. I've got no complaints here–the interior box art for MCC is vastly superior than the art in the Smuggler's Bounty boxes.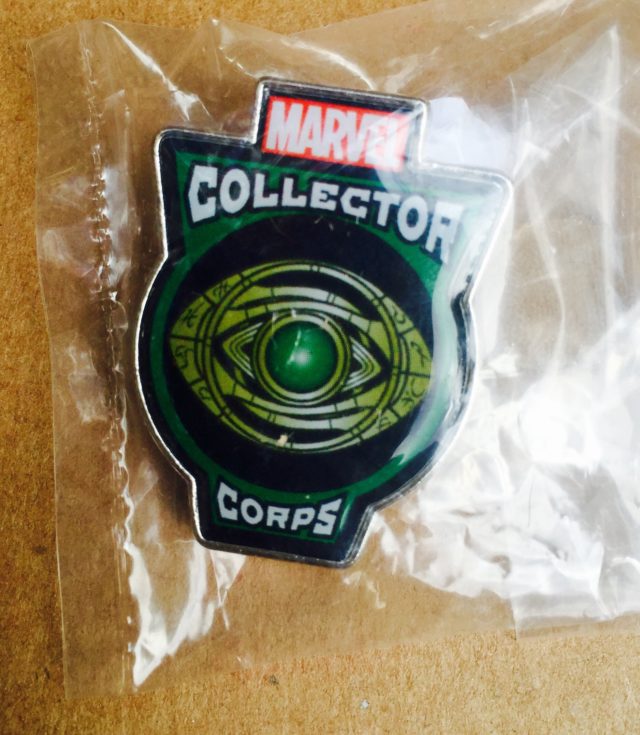 The pin this month is the Eye of Agamotto, and this looks awesome in metal. This is my favorite pin that Funko has released thus far in any subscription box.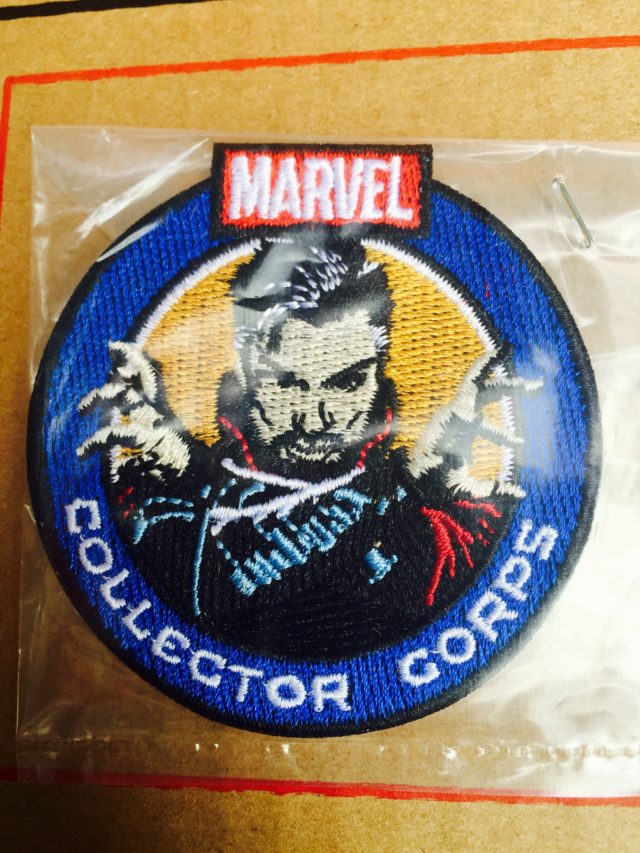 The Doctor Strange patch is a movie-based Strange, and also looks very nice. I like the patches a lot more when they're of more than just a character's head. Good stuff.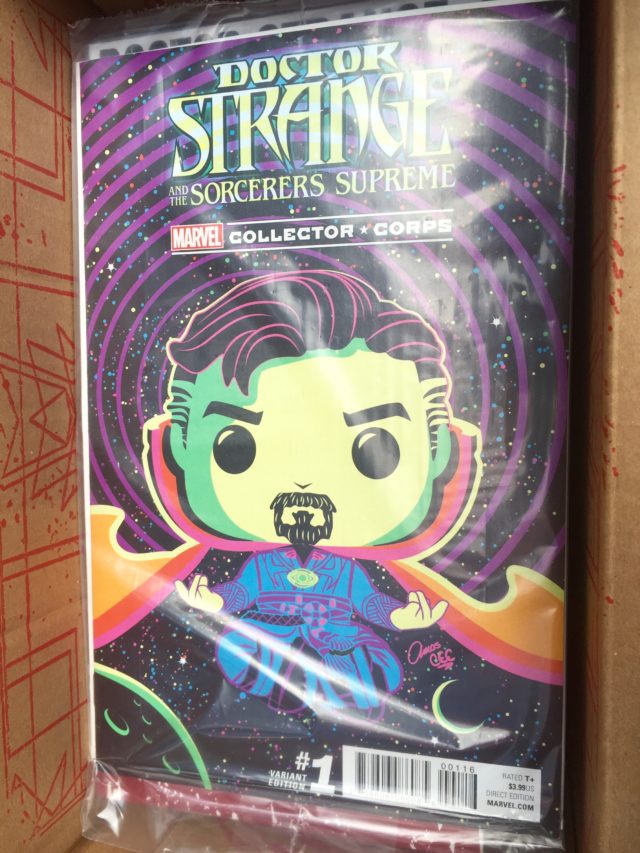 Digging further into the box, we find the comic book: Doctor Strange and the Sorcerers Supreme #1 with exclusive Funko variant cover.
For once I was smart enough to guess this comic would be included in the MCC box, so I hadn't already bought a copy with the regular cover. The comic itself is so-so, but I really dig the cover artwork here.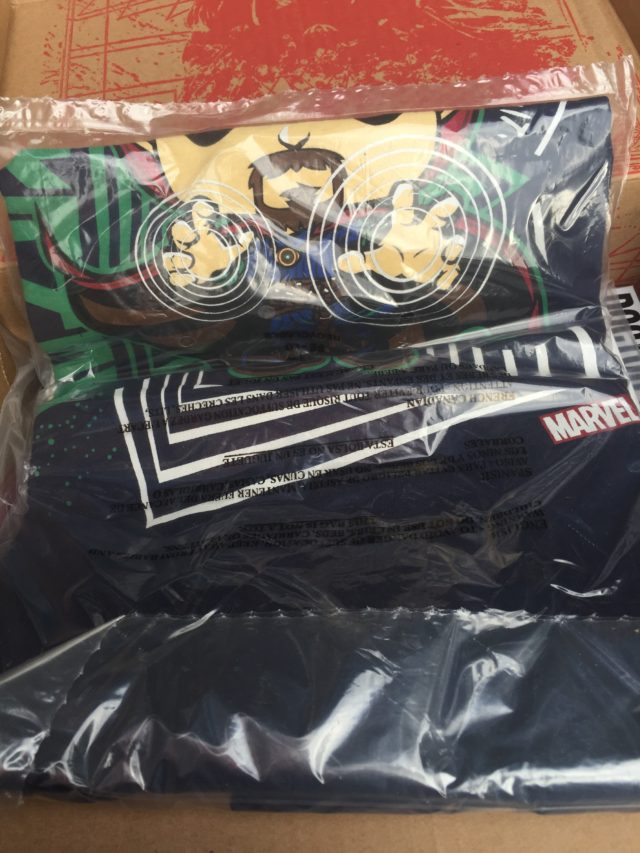 Next up we've got the POP Doctor Strange T-Shirt, which I am absolutely thrilled with!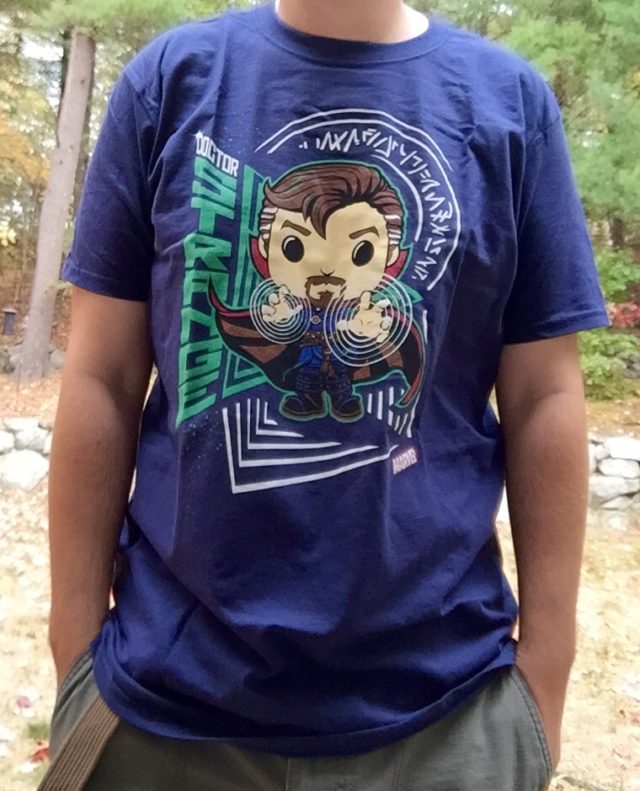 These multi-colored POP Vinyl-styled shirts are exactly what I want in these Powered by Funko Subscription boxes, and I'm psyched that this shirt is blue instead of yet another black or grey shirt.
The shirt looks dynamic and fun–my favorite shirt in any Funko box thus far.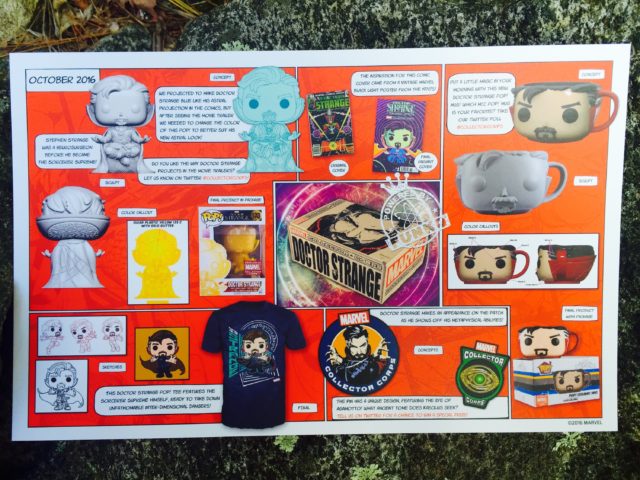 We've also got a card detailing each item included and some fun bits of trivia (and development information) that I'll let you all read for yourselves. I'm really glad these are being included now.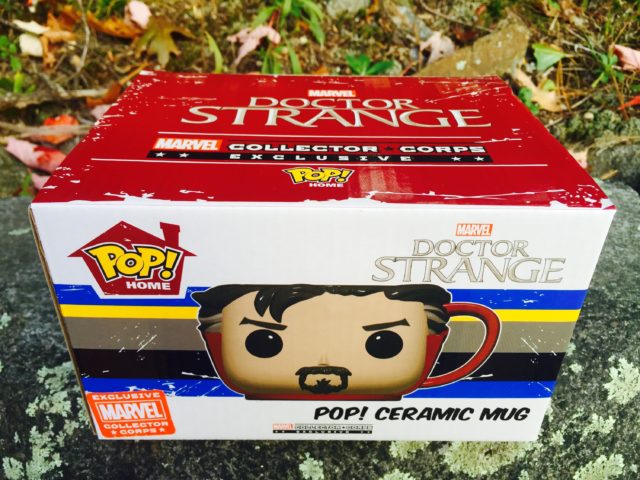 Next up we've got the item people are most likely to throw a fit over: a Funko POP Doctor Strange mug. Yes, if you've ever wanted to drink hot chocolate out of Stephen Strange's scalped, severed head, now you can.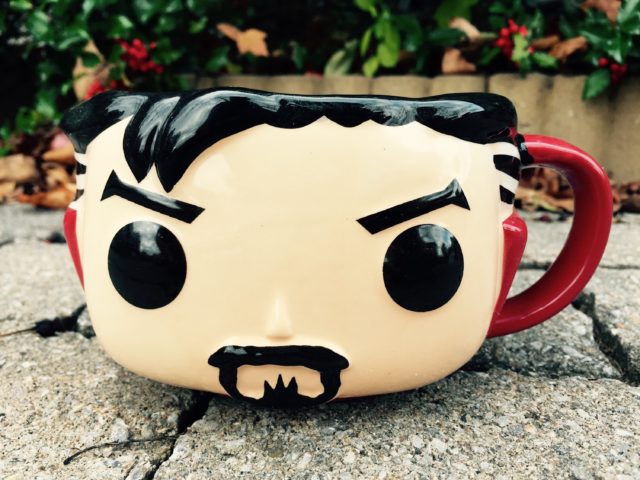 I don't have endless cupboard space to keep adding these really wide mugs to, so I'm not a big fan of these. I prefer the POP Home Dr. Strange ceramic mug to another hat, mind you (those are the worst), but I can't help but feel that Funko would save money and make more collectors happy by throwing in a Mystery Mini or keychain or Dorbz figure instead of the mugs and hats.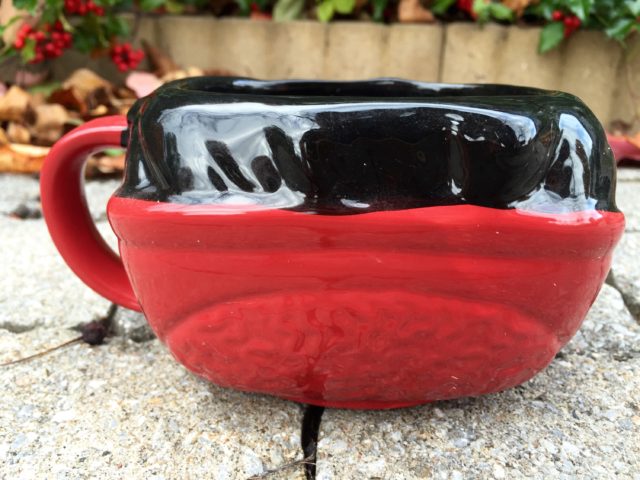 All that said, this is a perfectly well-executed design that some lucky family member will be inheriting from me this Christmas season. Nice, but not for me.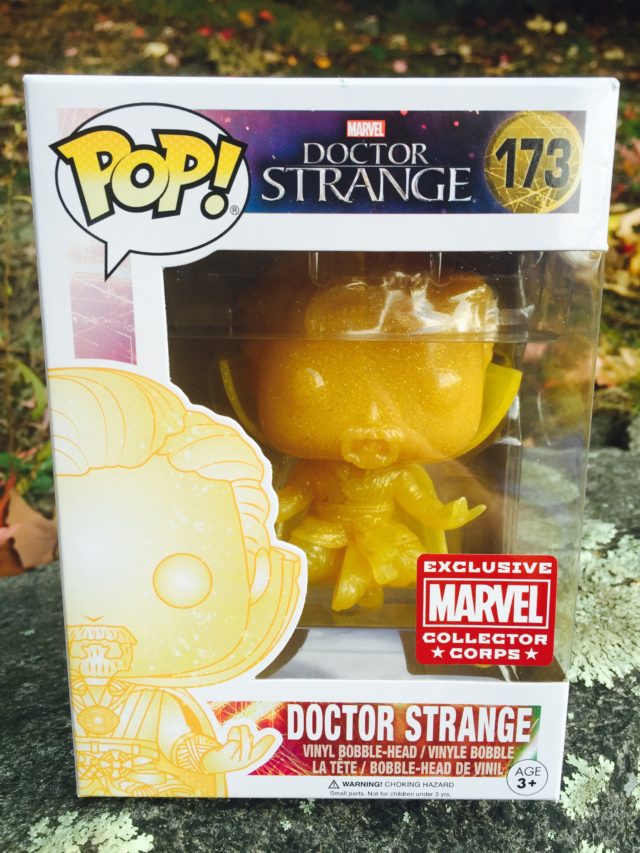 Finally, we've got the "big" exclusive in this box: the Levitating Doctor Strange POP Vinyl!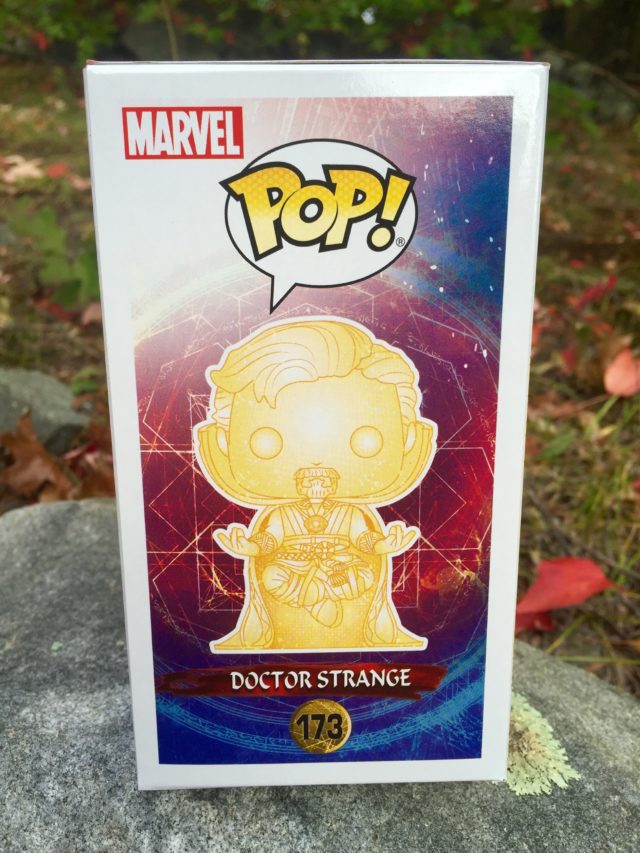 I'm not gonna lie–Funko halfway tricked me with this release. I was dead certain the POP exclusive would be a Levitating Dr. Strange like the CGI one shown in the advertisements, but I wasn't expecting it to be an Astral Form Strange!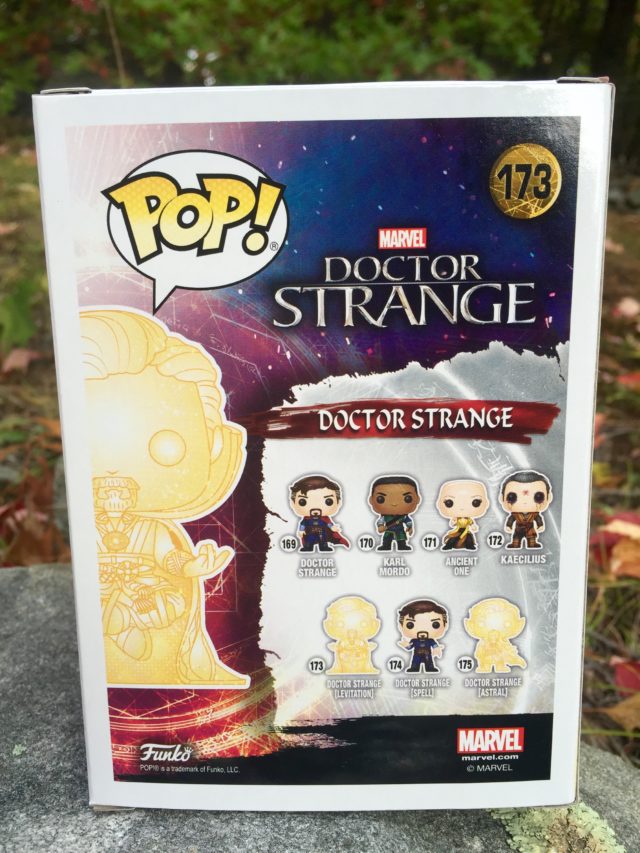 I think the translucent yellow plastic Levitating Strange POP with gold sparkles looks absolutely brilliant, and is one of the most visually-compelling of all Marvel POPs.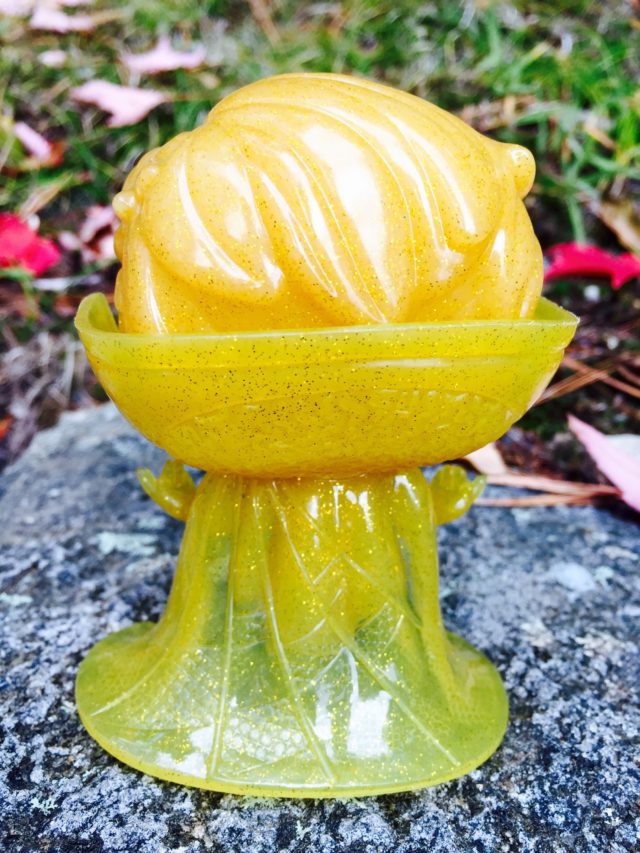 I love that the Doc's cape is totally clear yellow so that light shines through it to a greater extent than the rest of the figure, and the way that the cape acts as a pseudo-stand so that we don't need an additional strand in order to make the figure stay upright.
If we see a non-Astral Doctor Strange Levitating POP Vinyl released in some store as an exclusive, I'll definitely feel a bit miffed, though.
As it is, I love this POP and am very pleased with it. Excellent selection and great execution!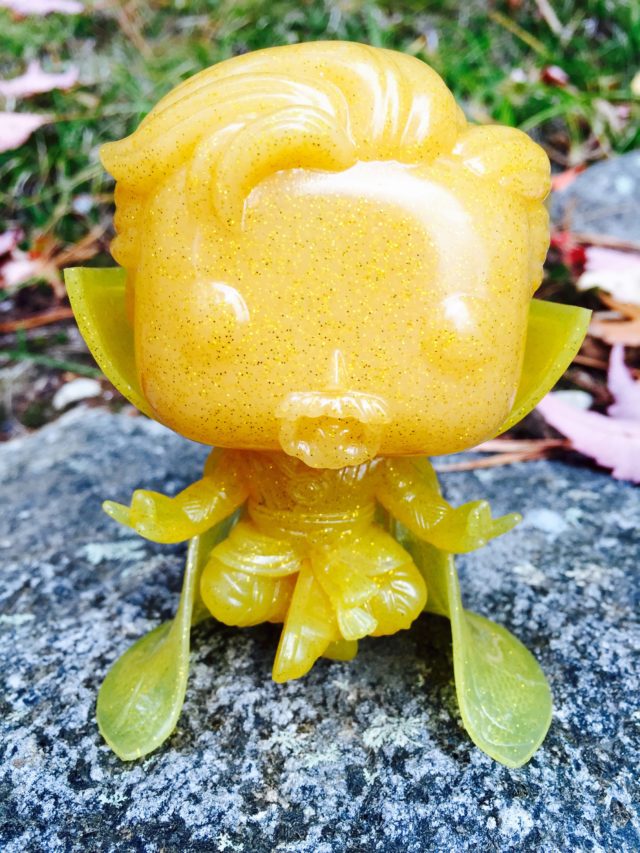 Overall, I'm exceptionally satisfied with the Funko Doctor Strange Collector Corps box. The pin, patch, shirt, comic cover and POP Vinyl are all among my favorites that Funko has released, with the mug being the only item in this box that I think many collectors are going to want to ditch. While not as loaded as the Civil War box earlier this year, I think I overall prefer this to any Marvel box Funko has released before.
GRADE: A